This week we focused on making healthy versions of our favorite fast foods! We made meals in the spirit of Panda Express, Taco Bell, Waffle House, Domino's, and McDonald's. All recipes are available by clicking here.
Weekly Gallery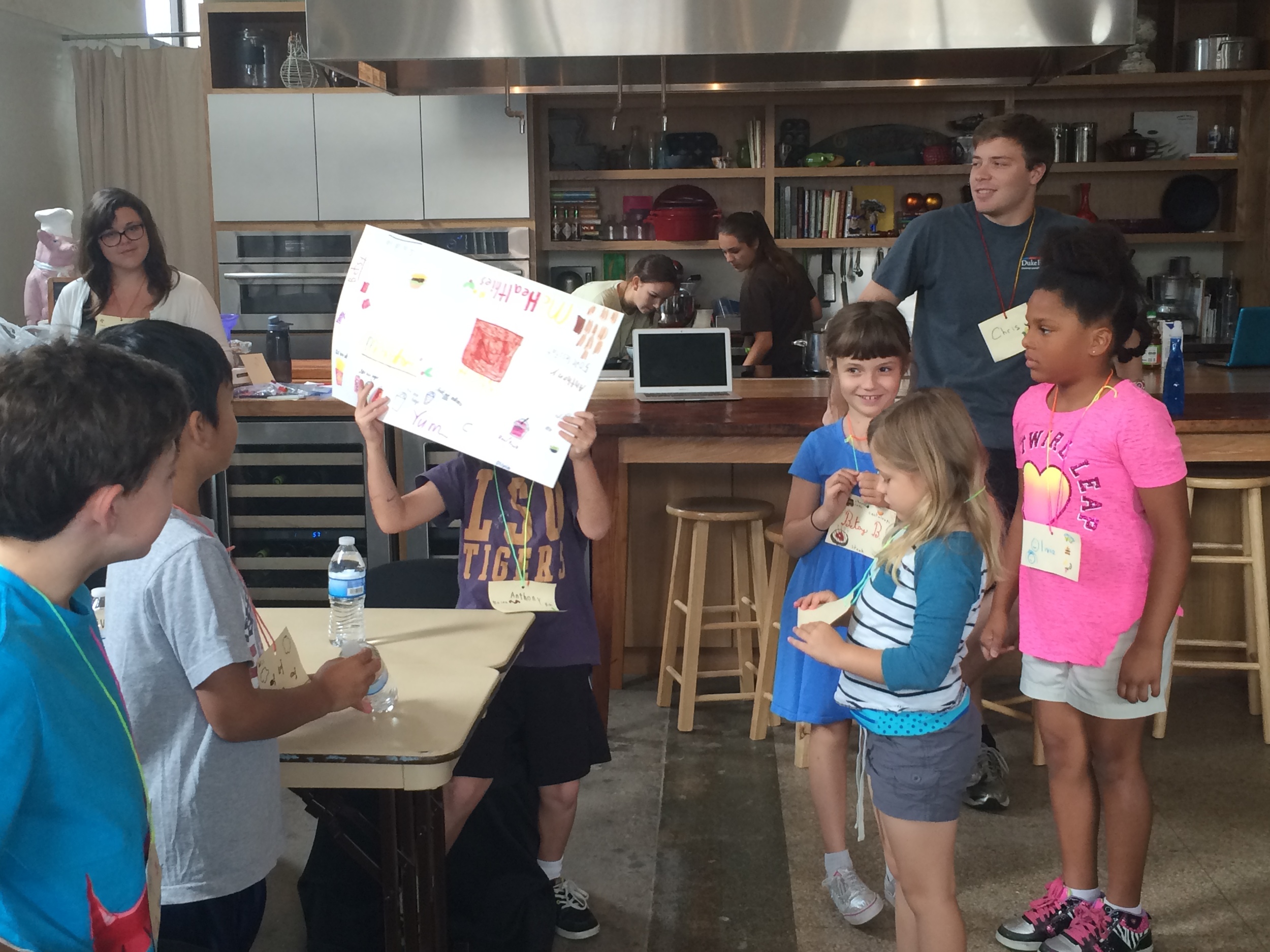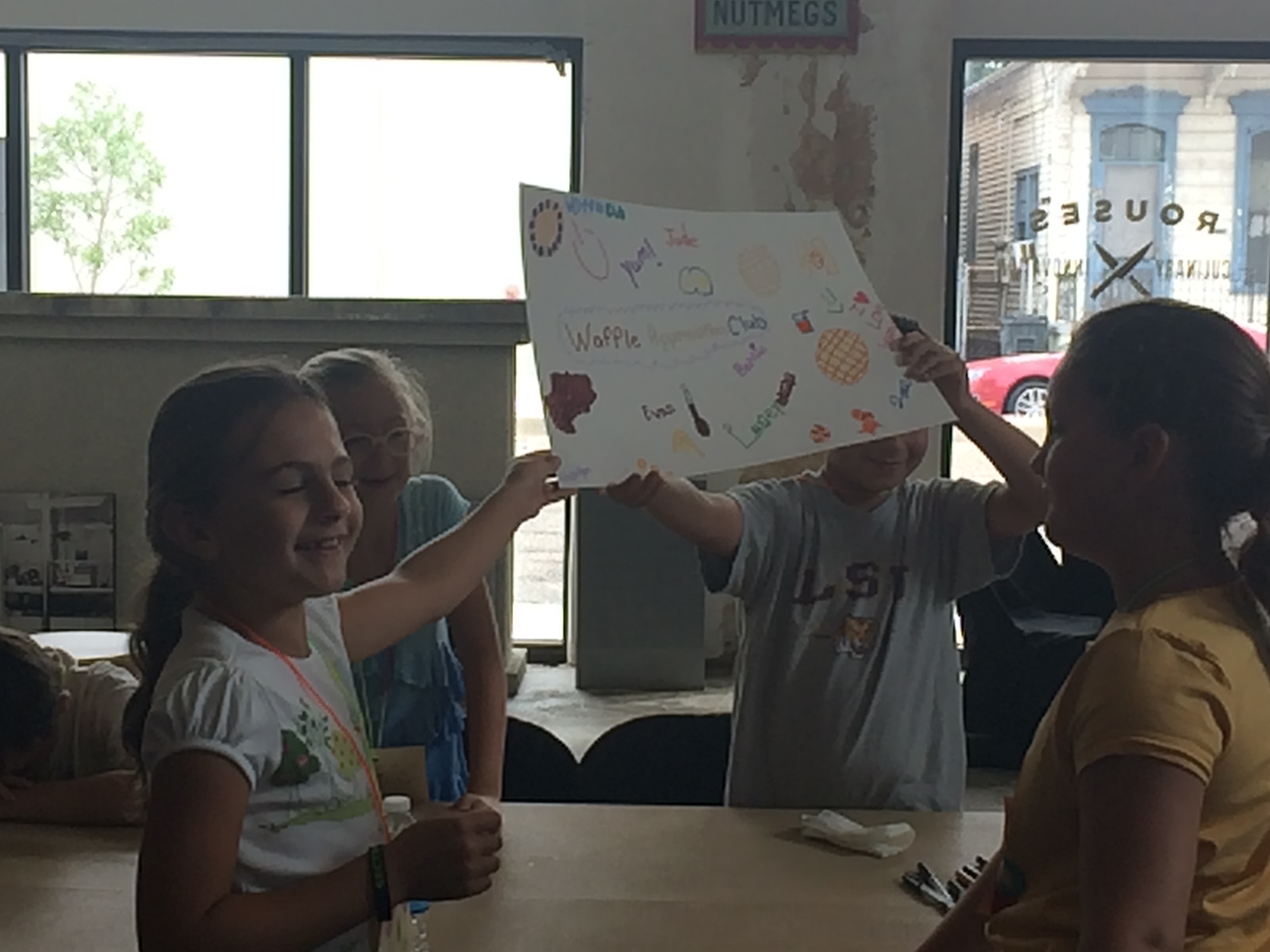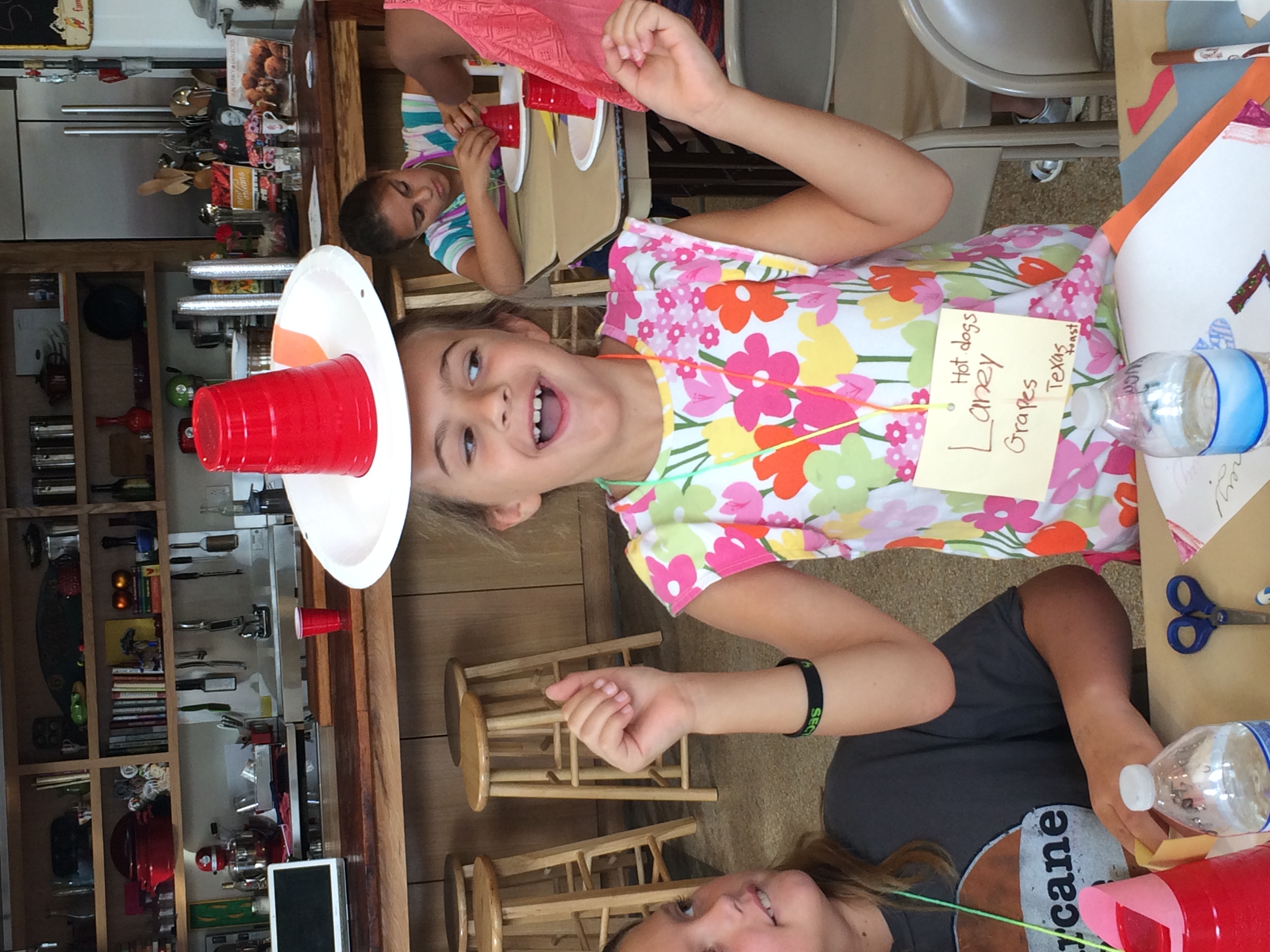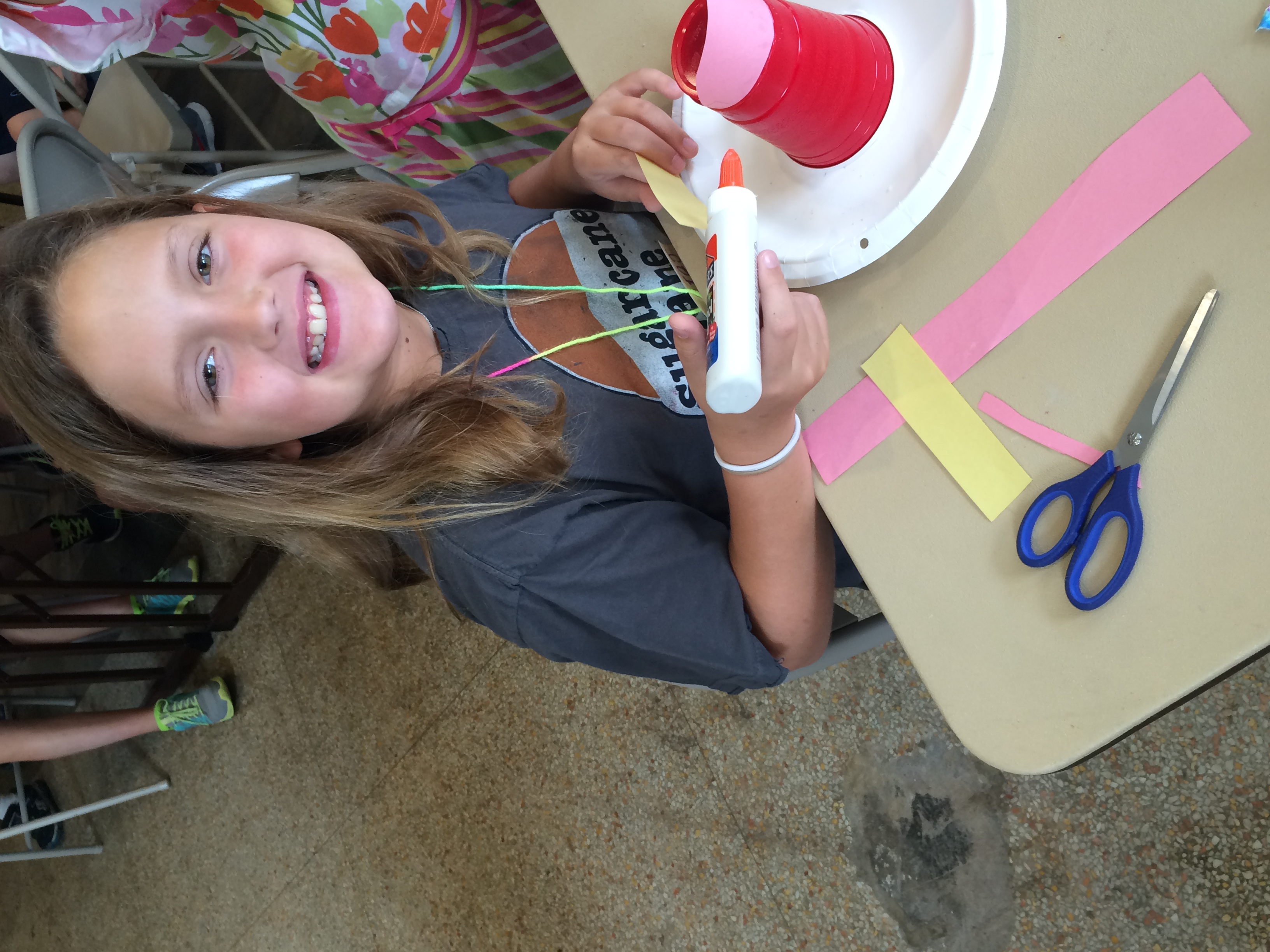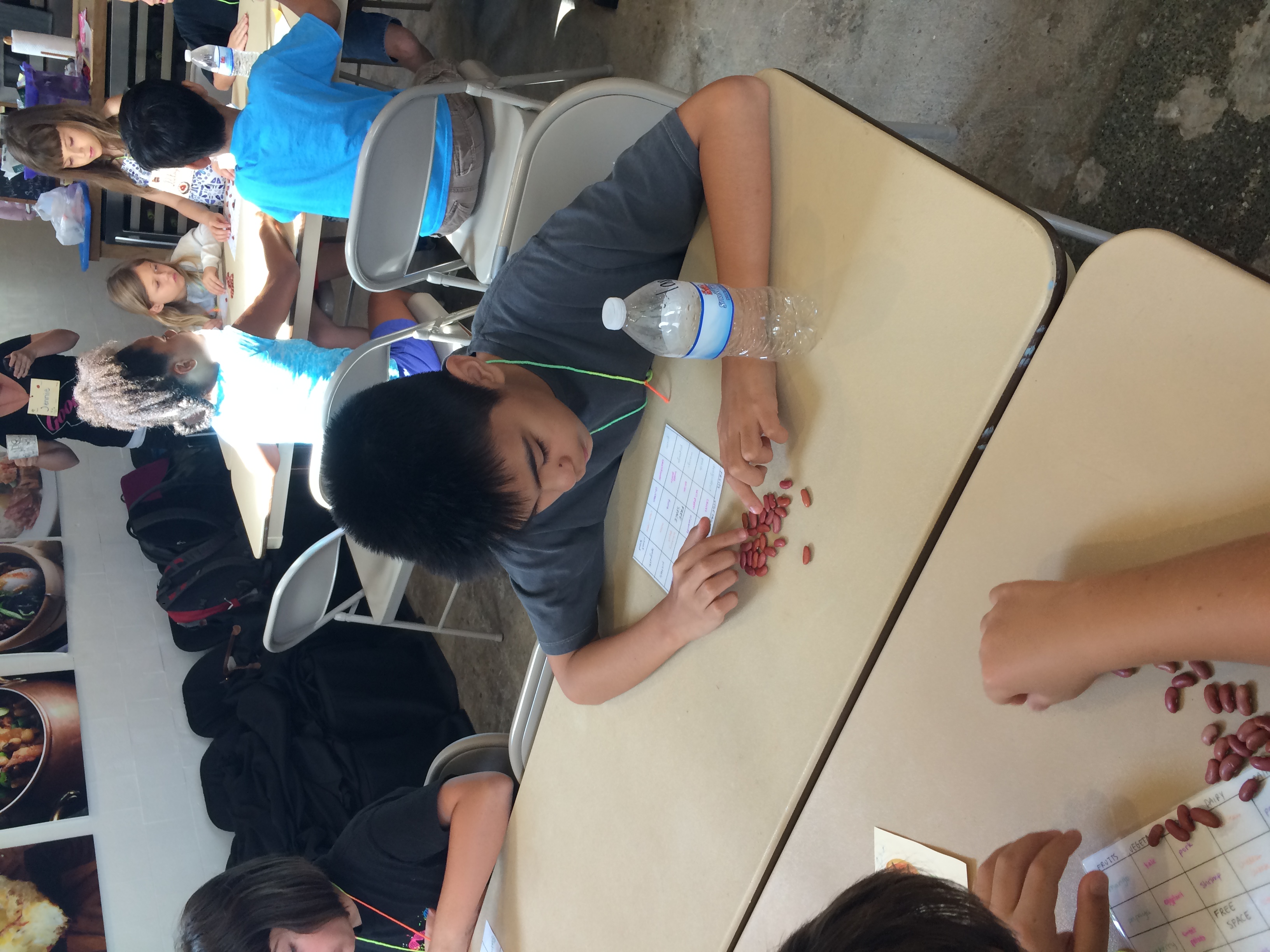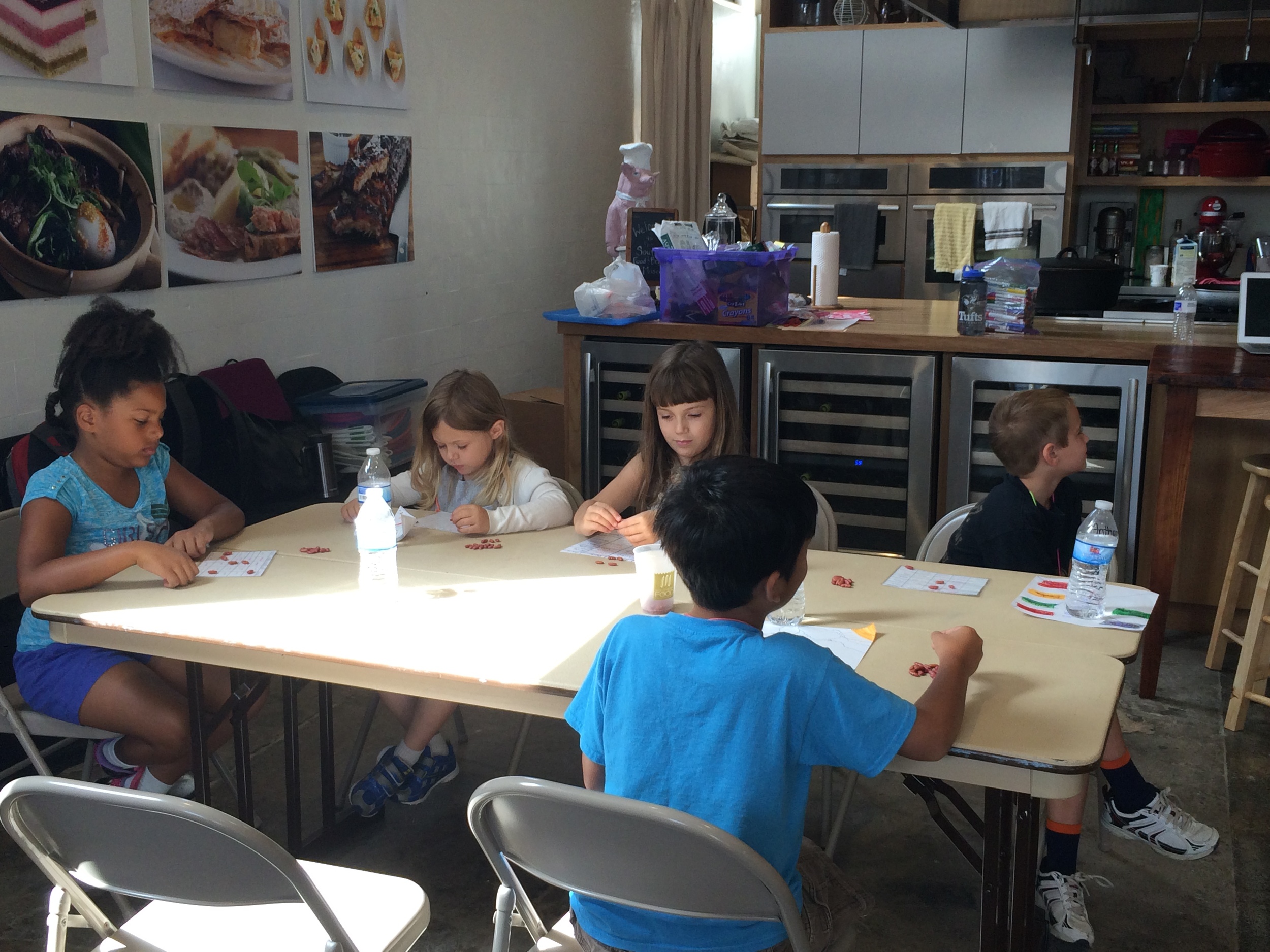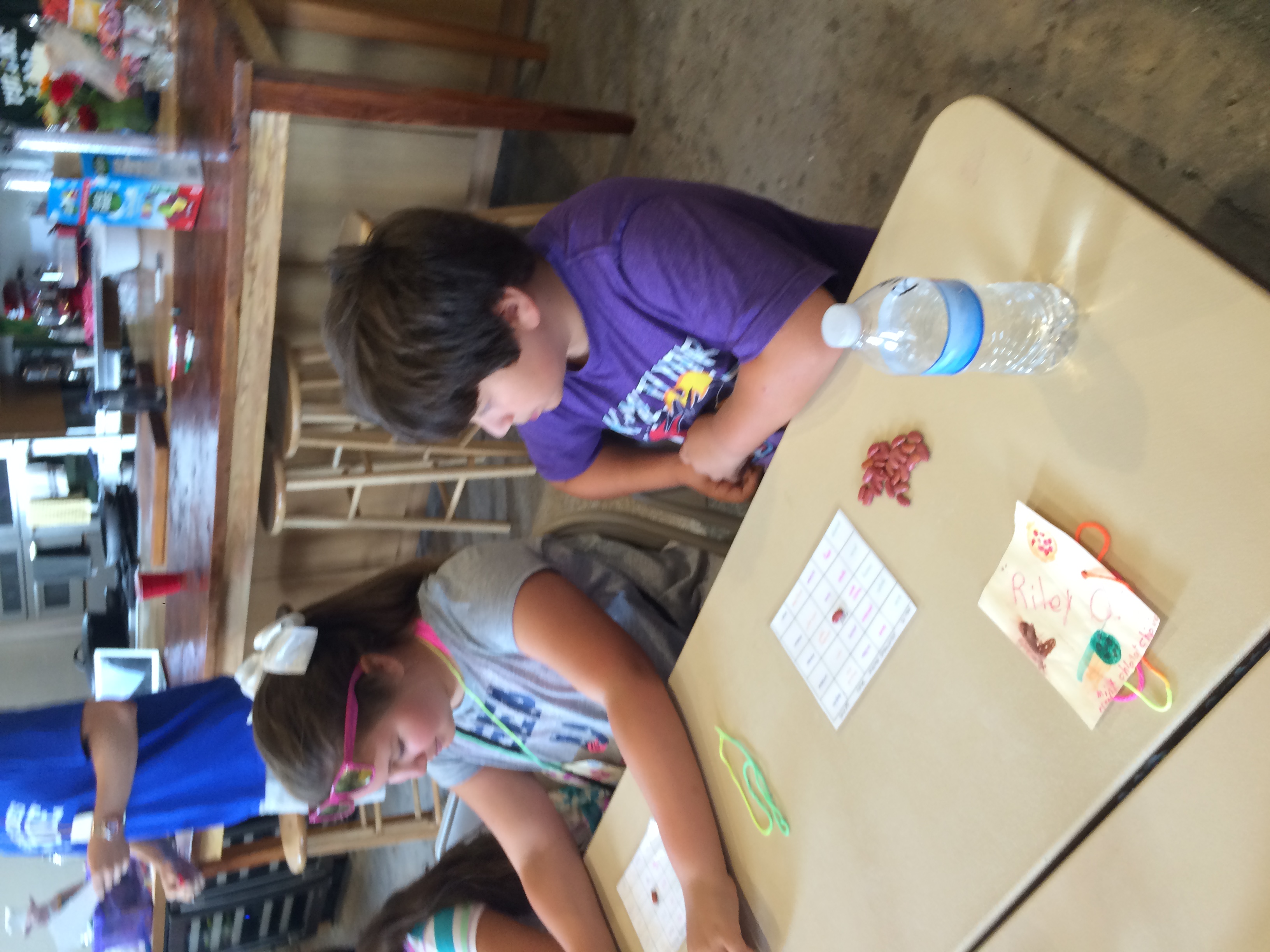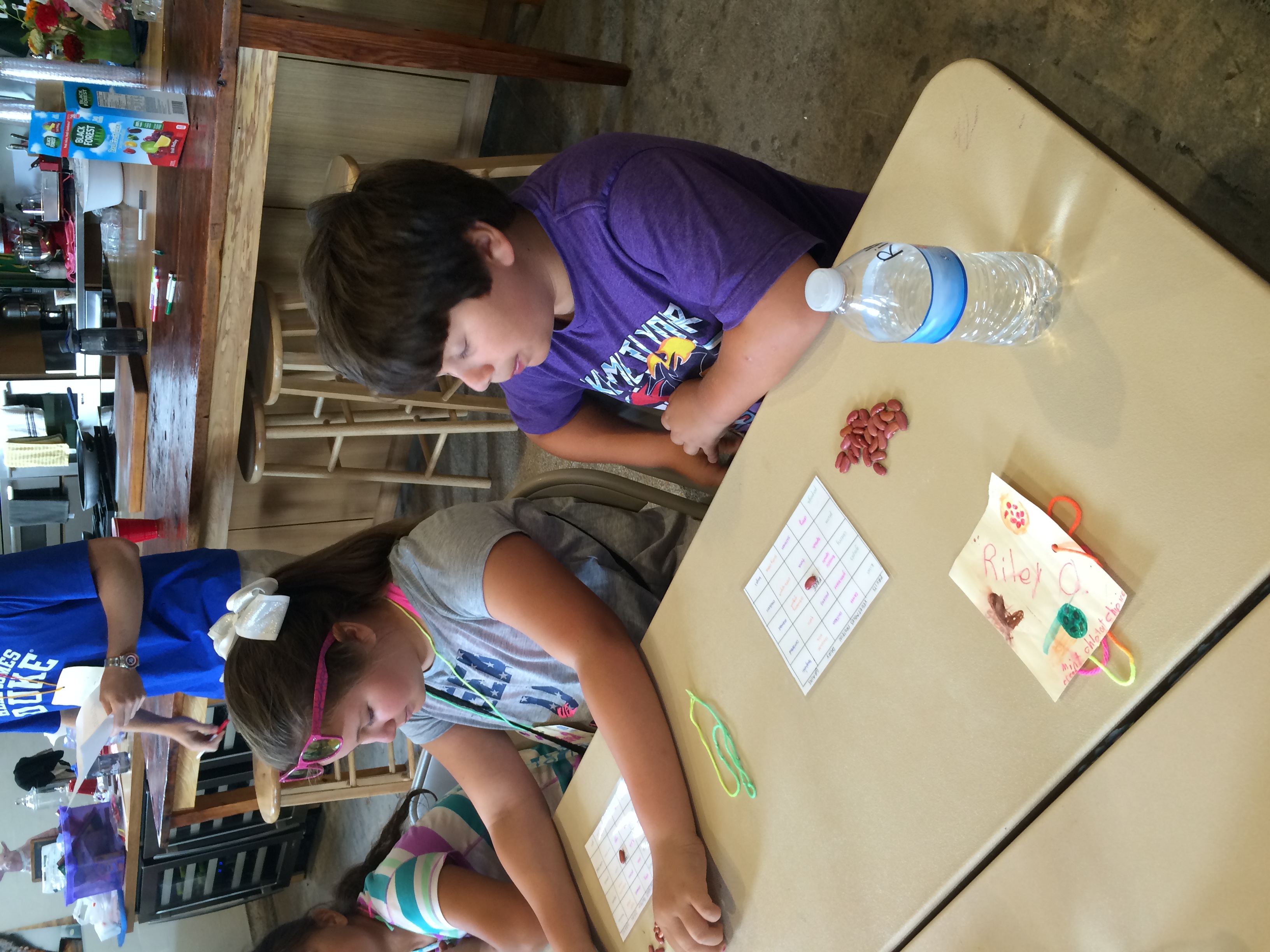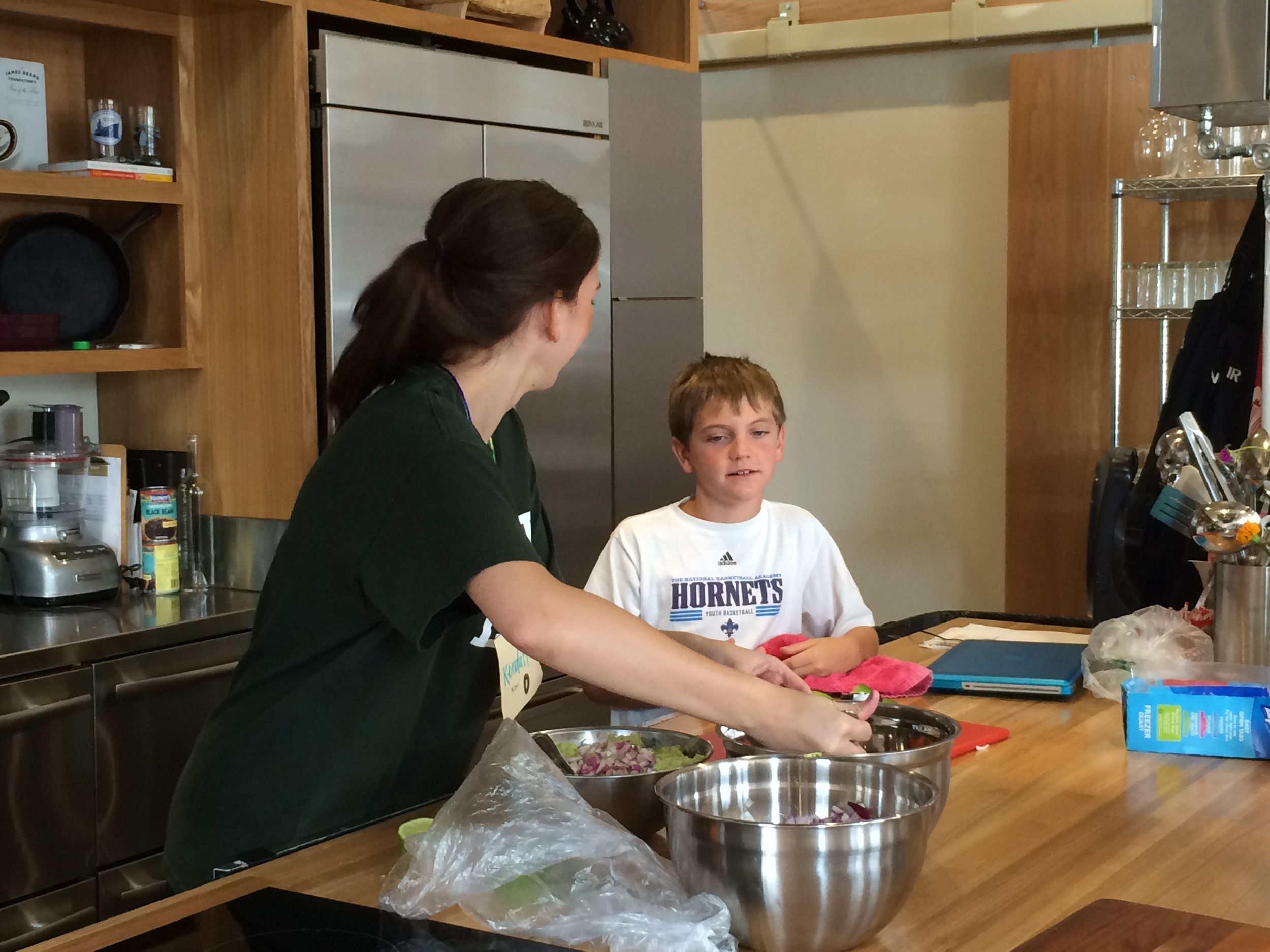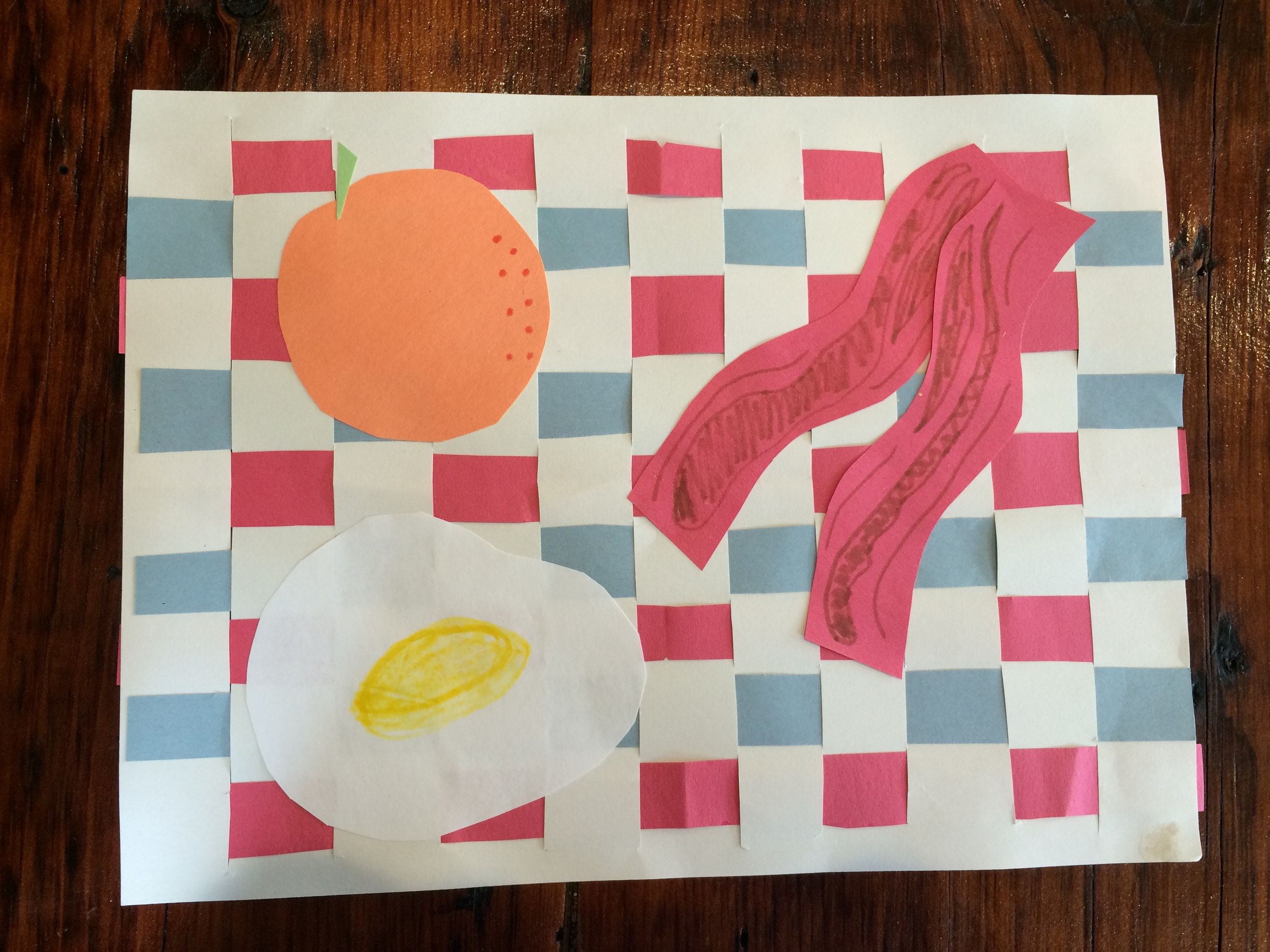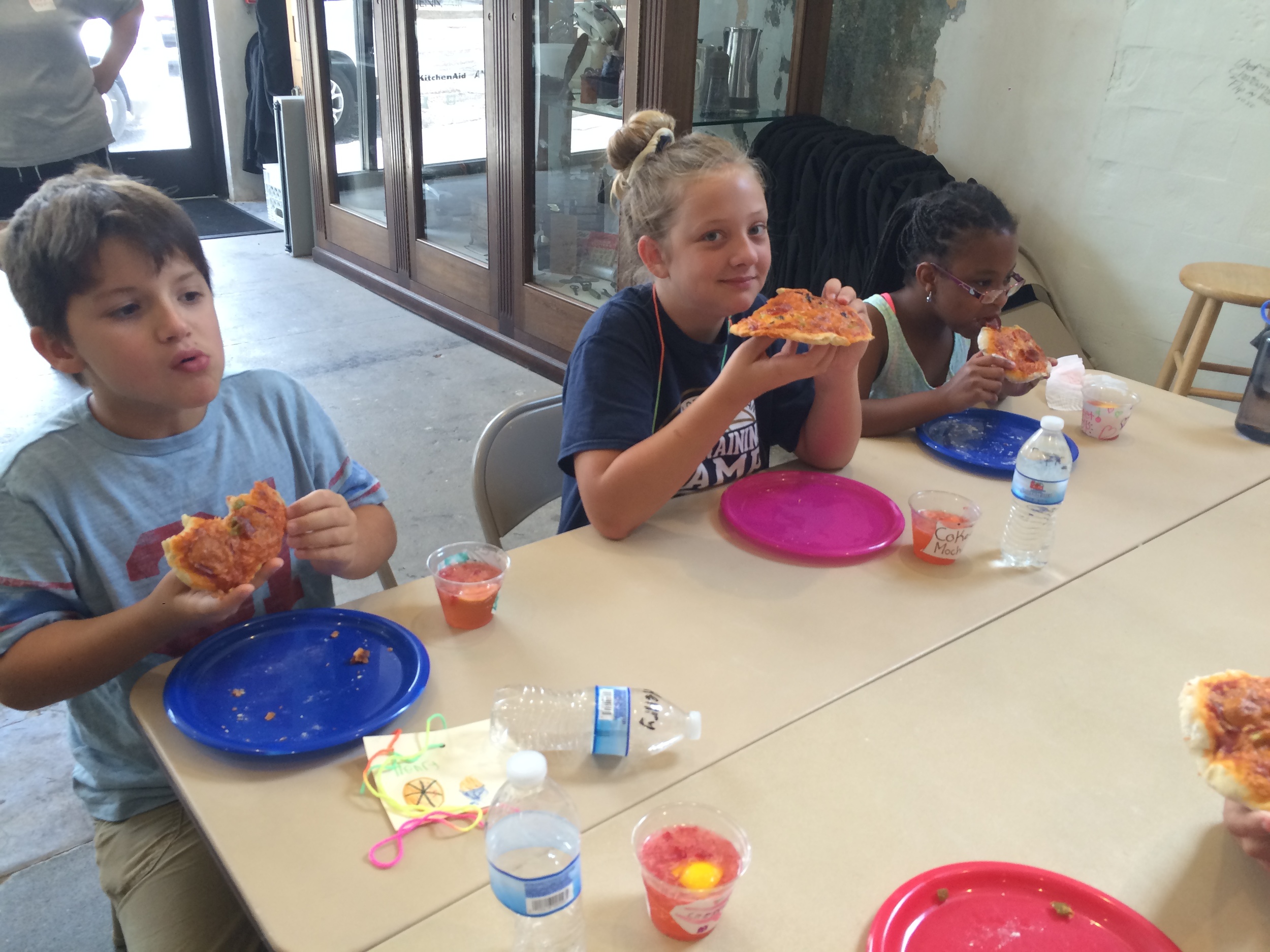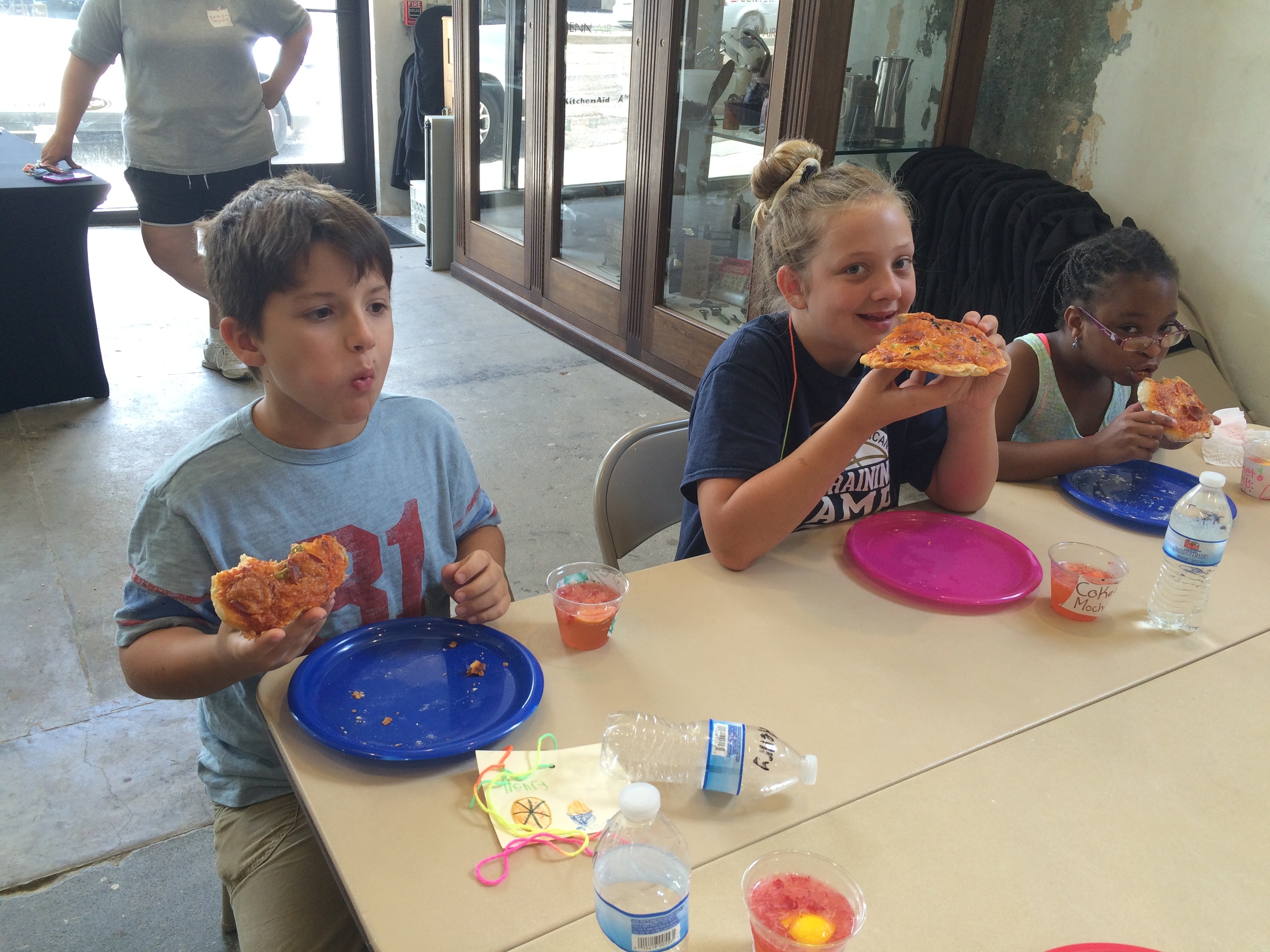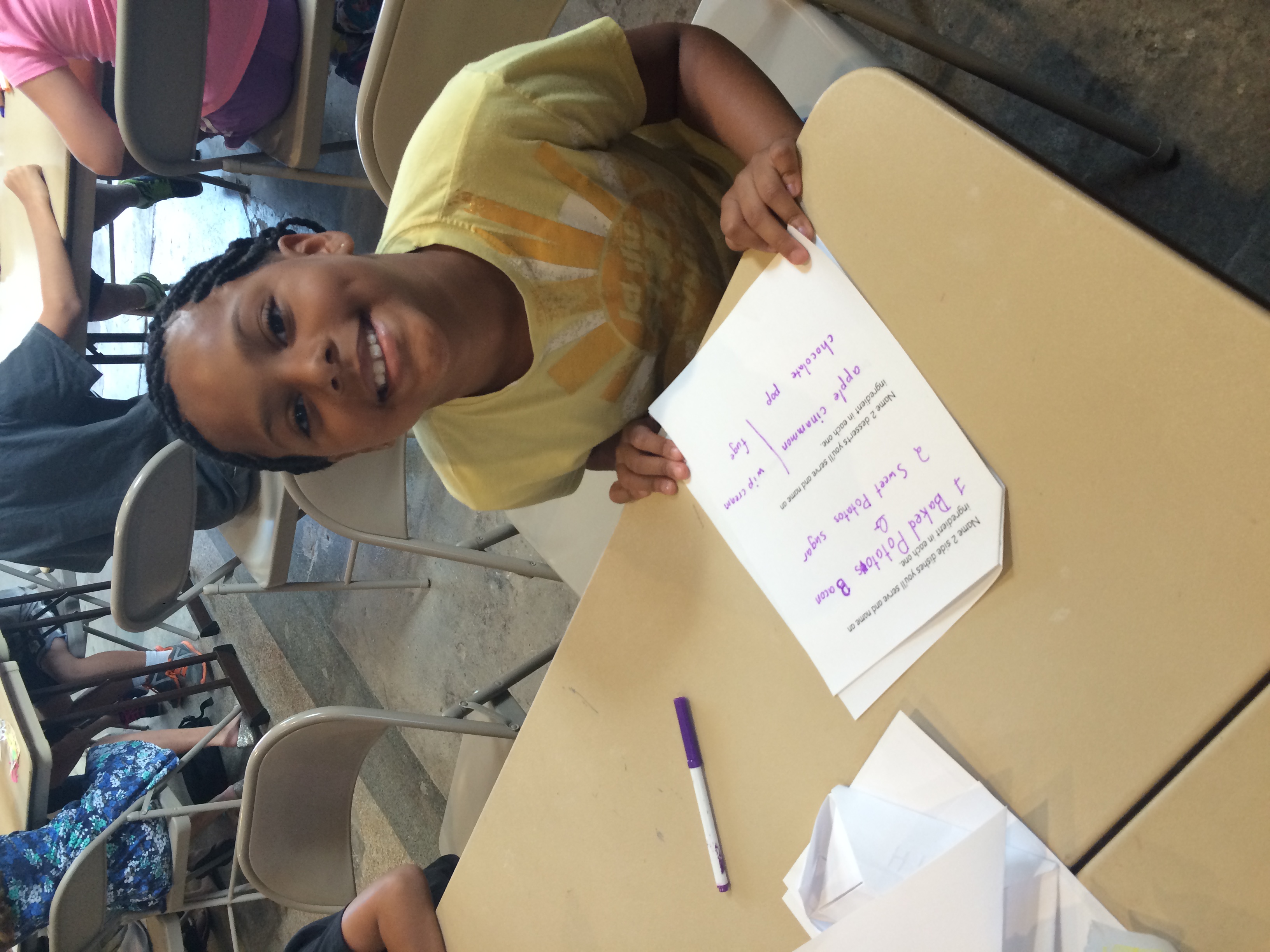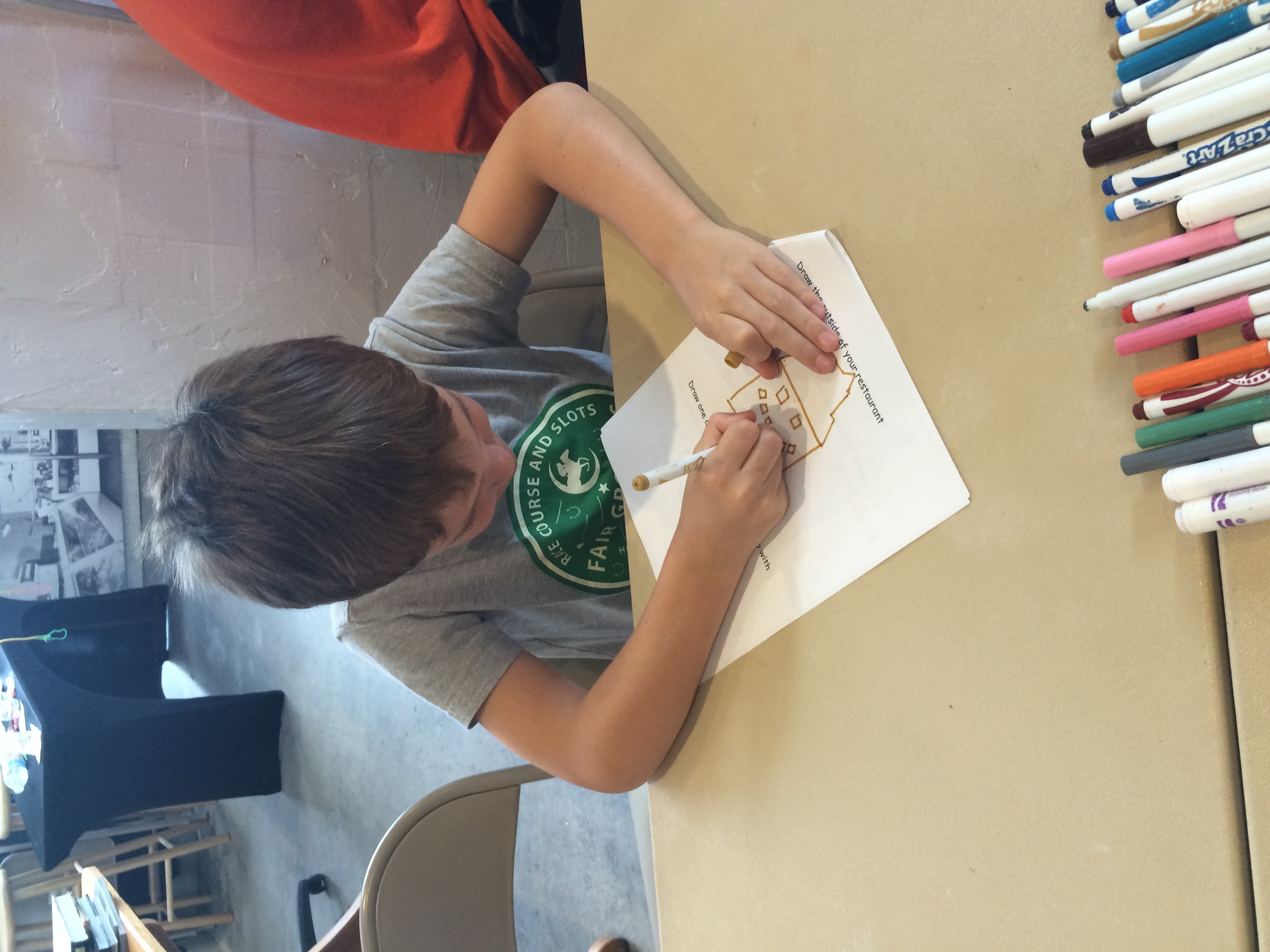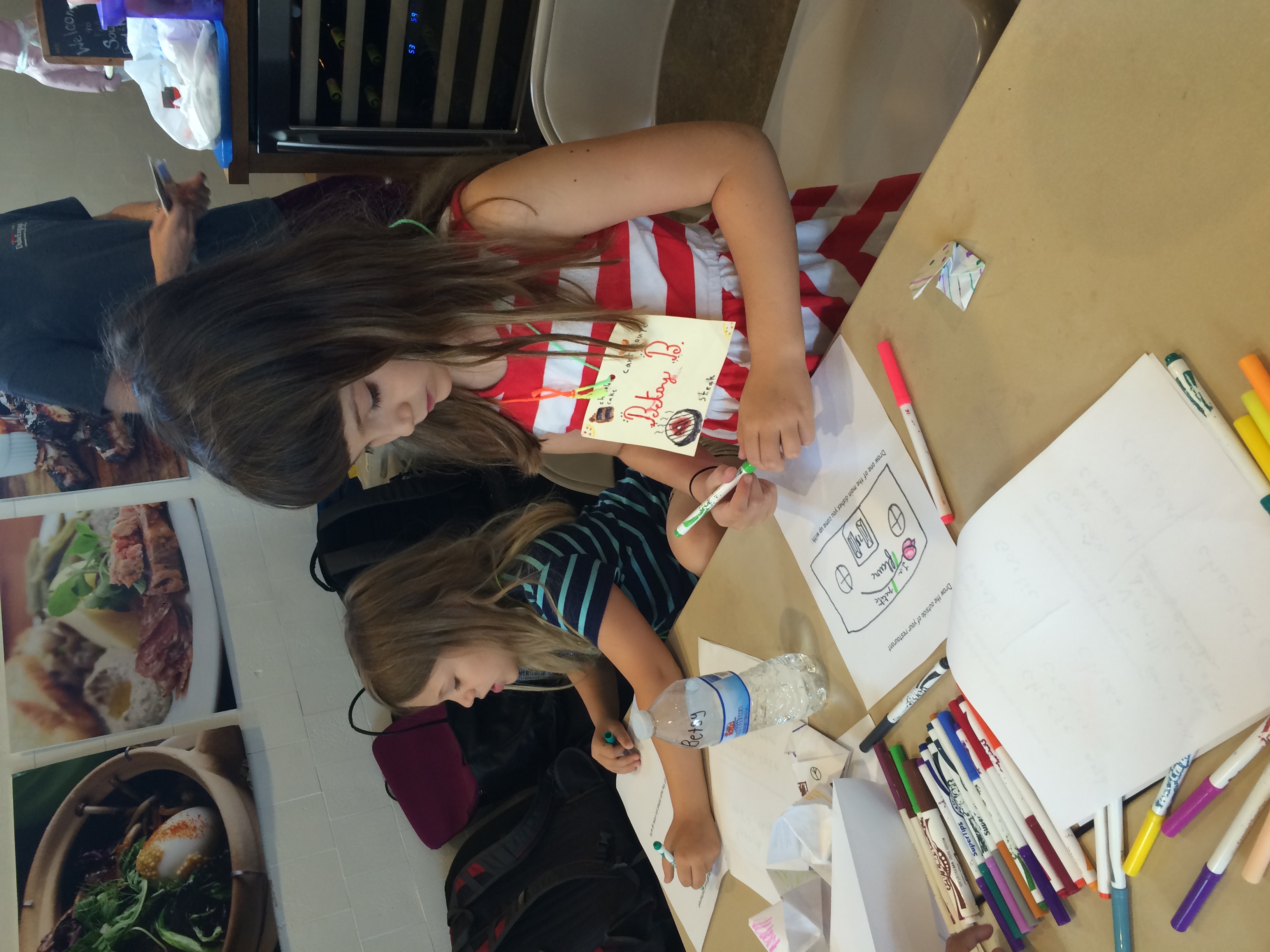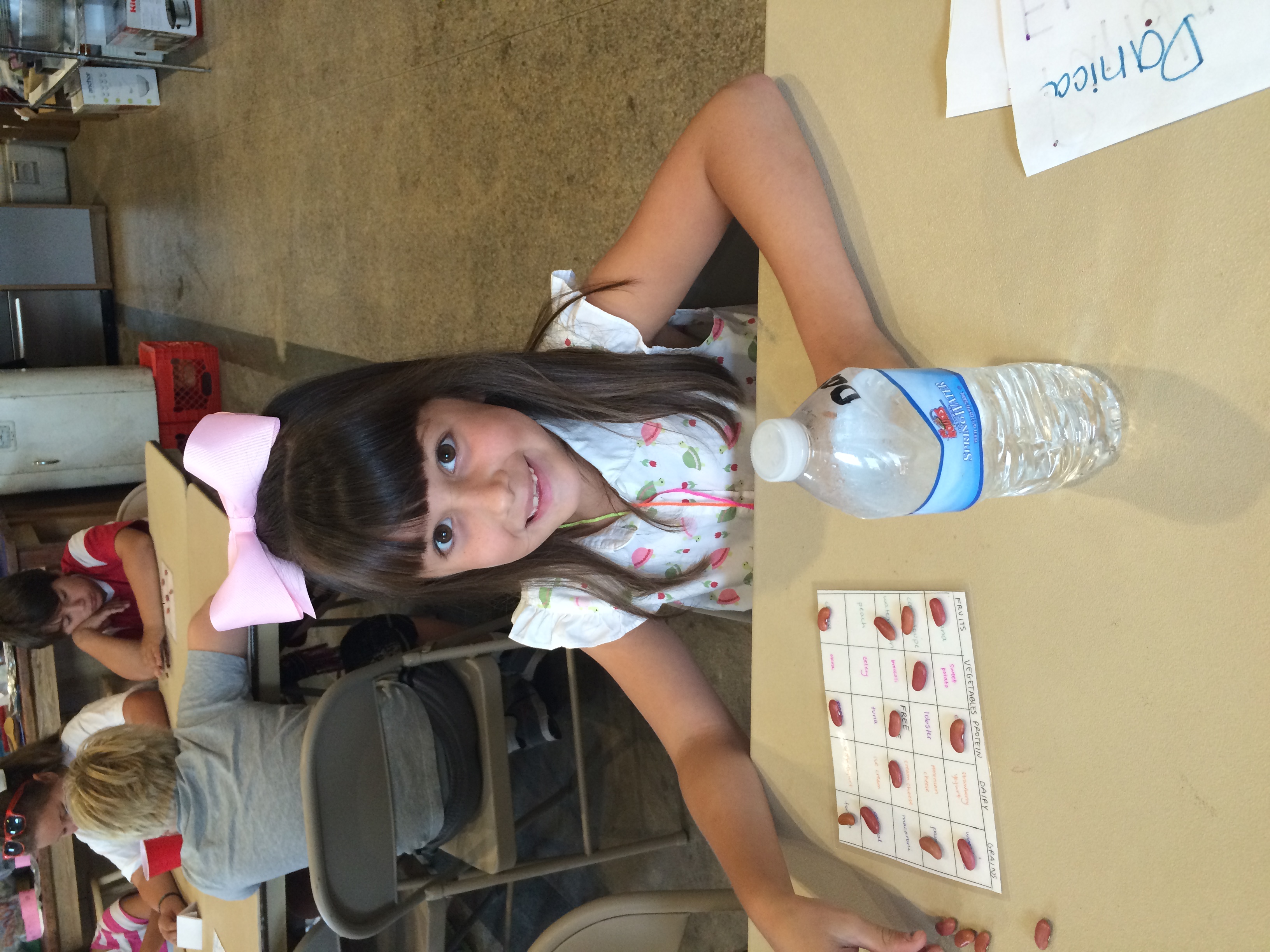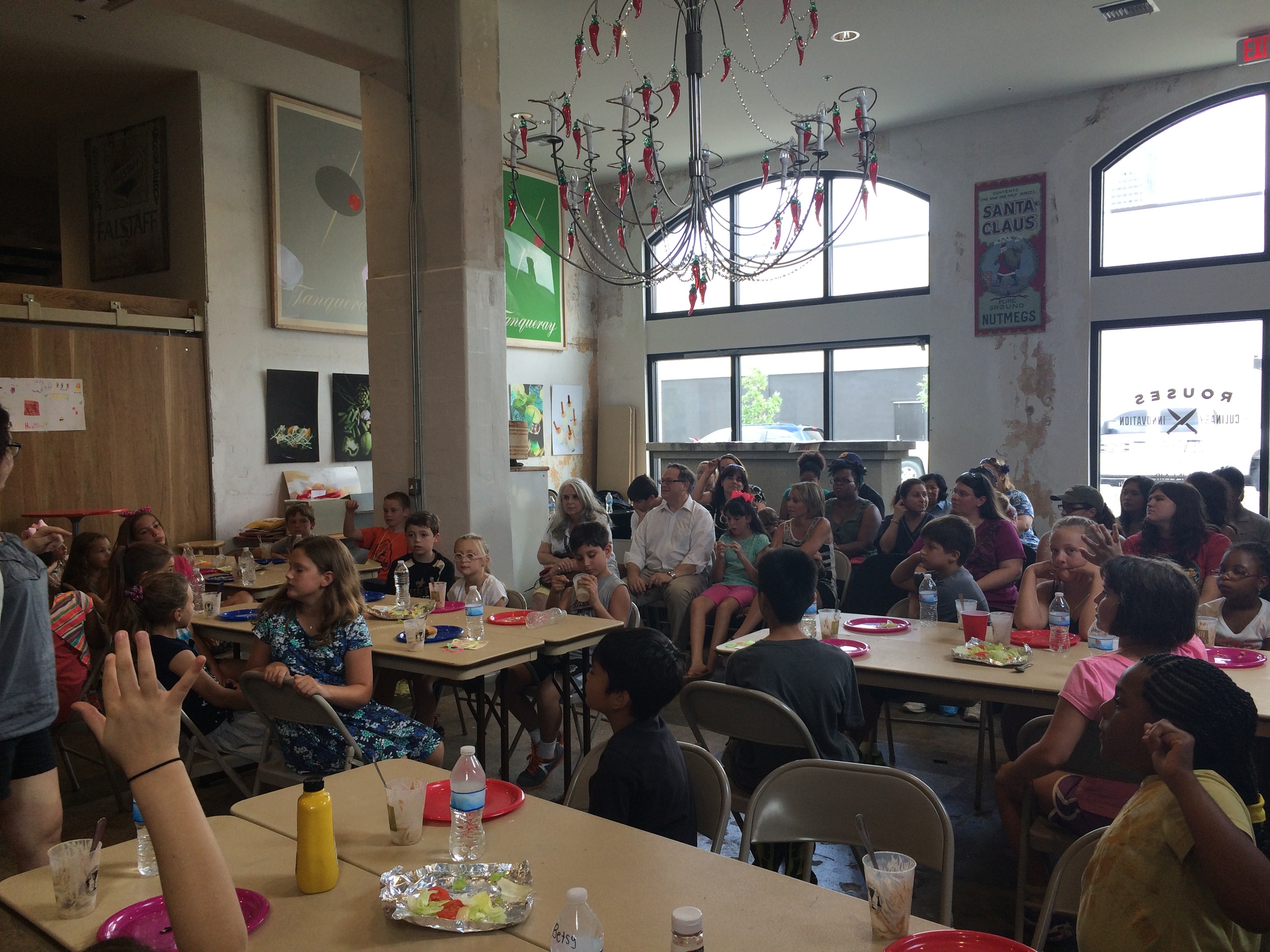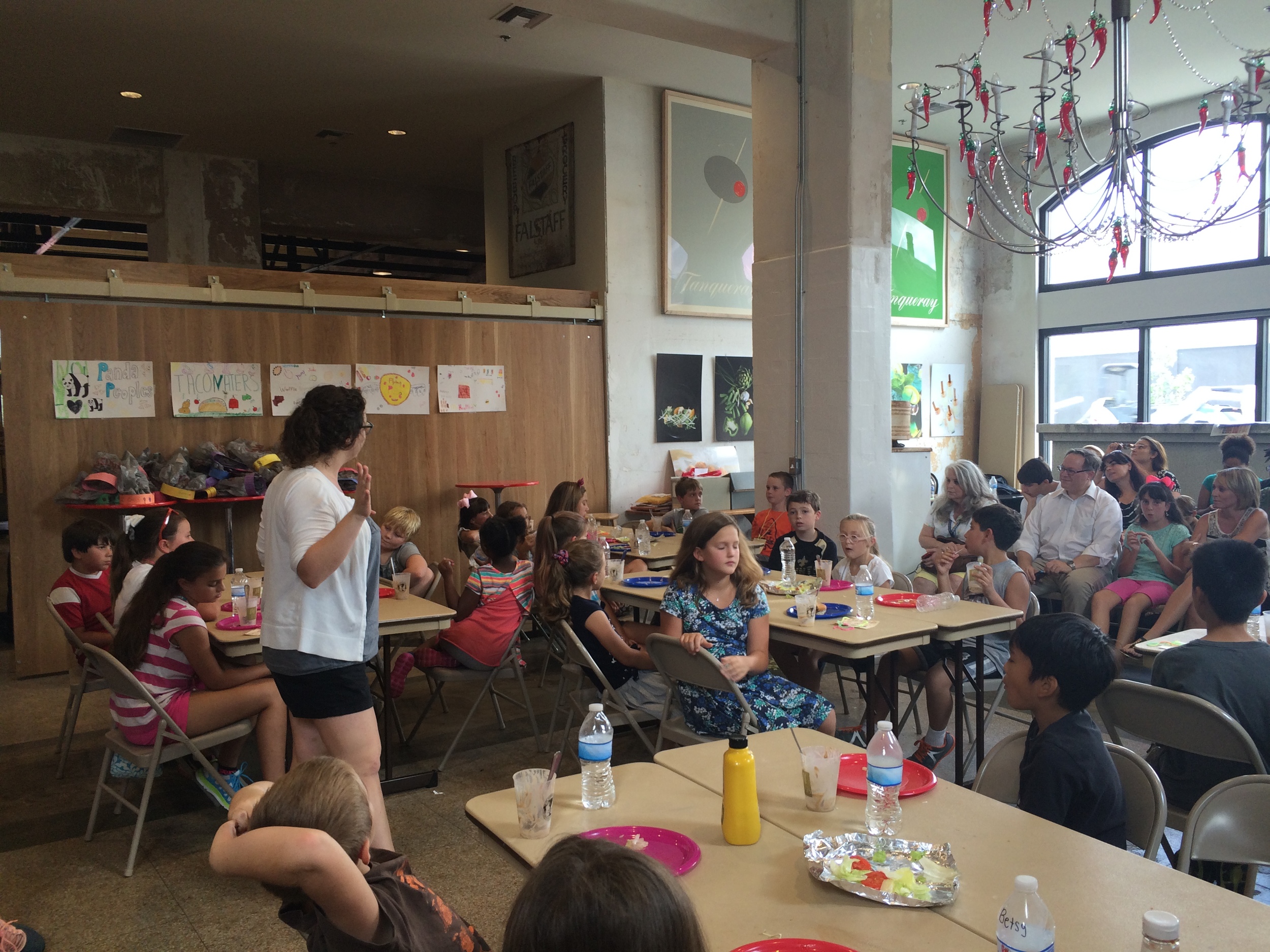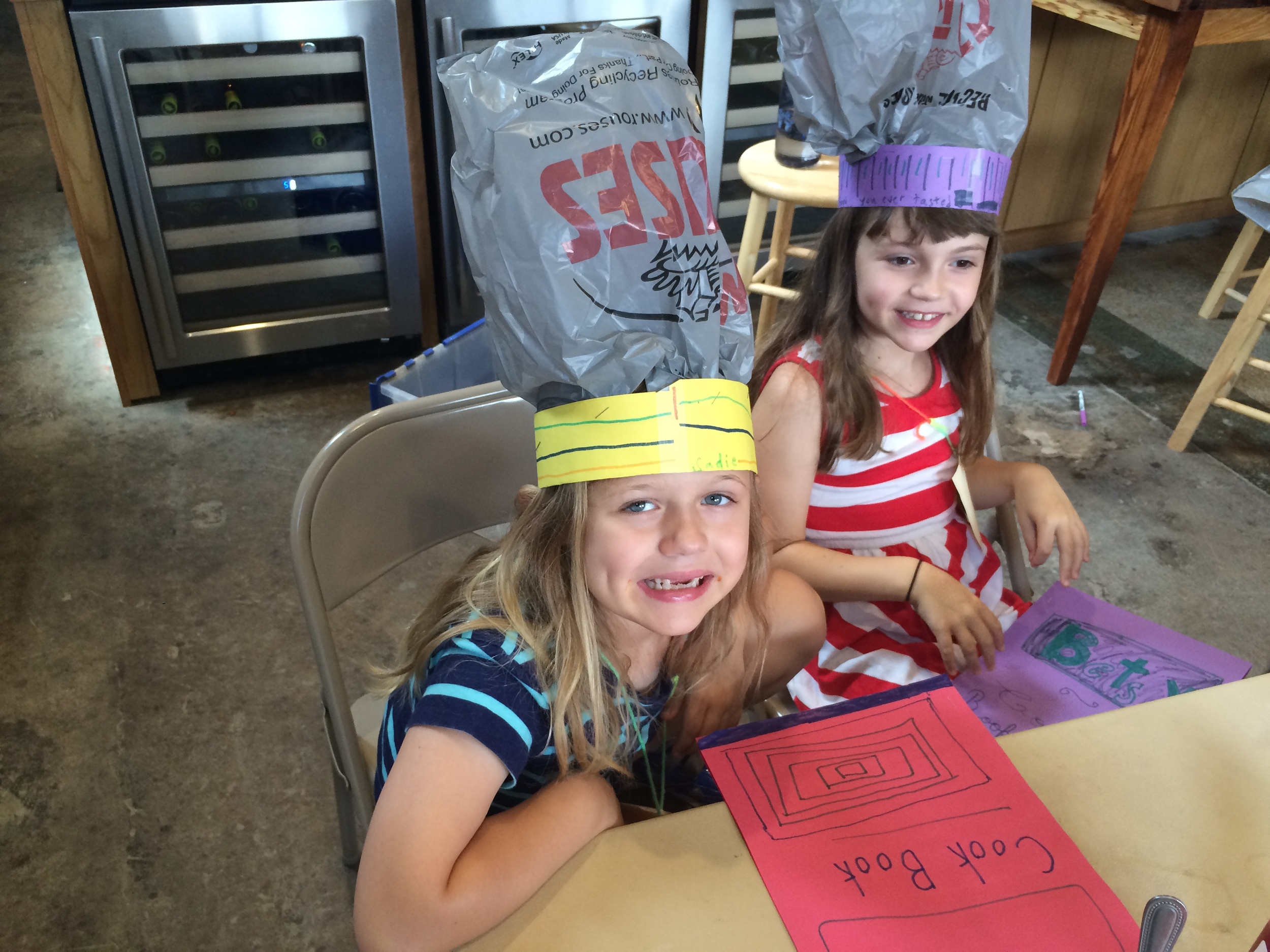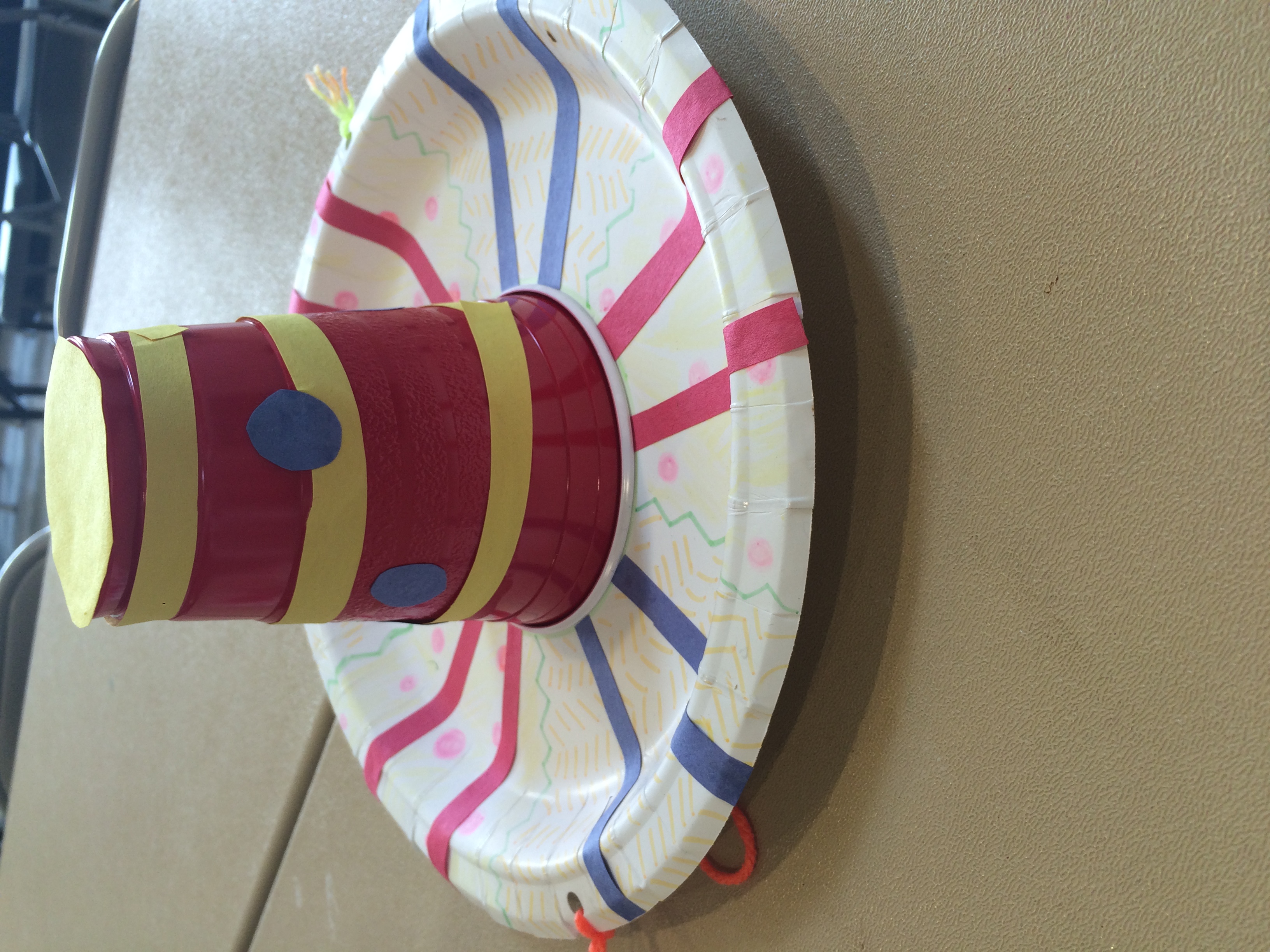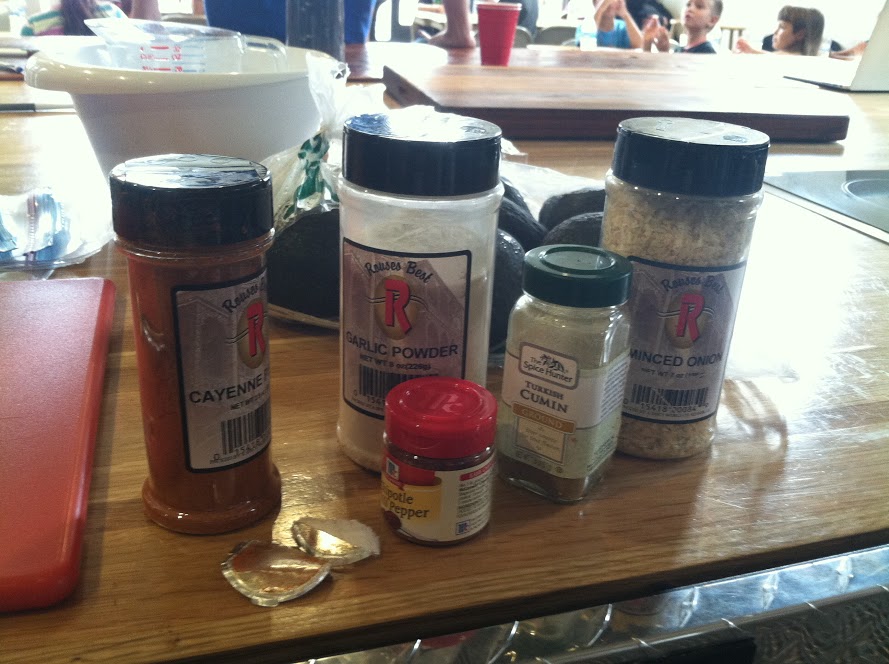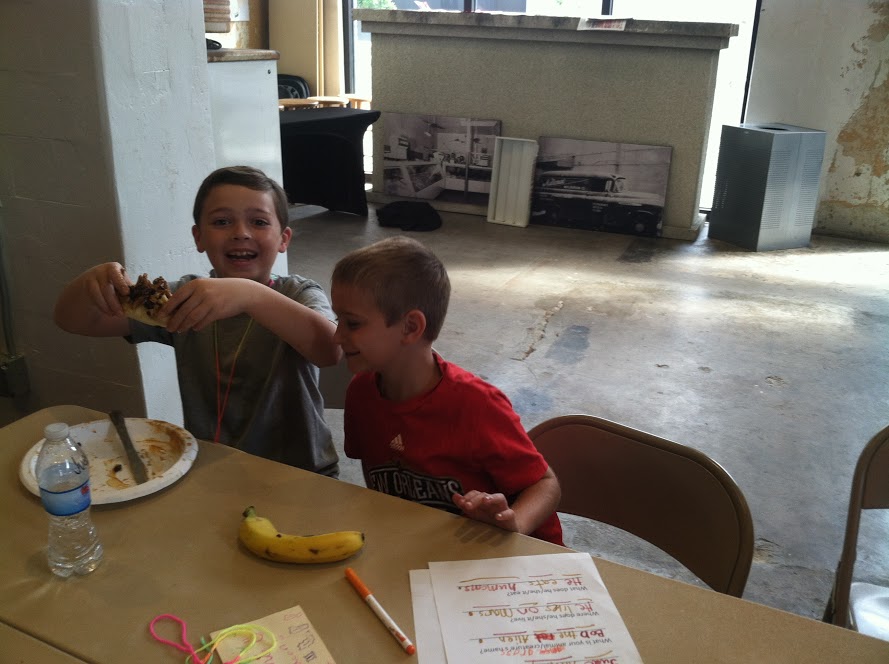 Monday, July 6th
We started off the morning by getting to know each other! We made name tags and decorated them with our favorite foods. Once we were done, we introduced ourselves to camp.
Then, we got split up into teams according to this week's theme: healthy versions of fast foods! Teams Panda Express, Taco Bell, Waffle House, Domino's, and McDonald's thought of team names and made team signs.
After, we went outside to play Chefs and Waiters!
In the spirit of today's theme (Panda Express), we cooked sweet and sour chicken with red and green bell peppers, onion, garlic, broccoli, and snow peas. We served it over brown rice!
Tuesday, July 7th
Today camp was based on Taco Bell! In its Mexican tradition, we made paper plate and plastic cup sombreros. Everyone was very creative so the sombreros came out great!
Then, we learned about the food groups by playing bingo with foods designated into their food groups on our bingo boards.
After, we went outside to play our version of Red Light, Green Light called Salsa, Guacamole!
In the spirit of our game, we made burrito bowls! We cooked turkey burger meat in taco seasoning that we made ourselves! We served it with homemade guacamole, black beans, a few bean chips, and some cheese on top.
Wednesday, July 8th
To explore the Waffle House chain, we made breakfast placemats inspired by Waffle House's placemat menus. We wove them out of construction paper and then decorated them with our favorite breakfast foods!
Then, we played restaurant and food jeopardy! It was a very close game, but in the end team Waffle Appreciation Club won.
We went outside after to play Knockoff Tag.
Appropriately, we made waffles from scratch! To make the delicious meal healthier, we used Greek yogurt instead of oil and milk in our batter and honey and strawberries instead of syrup on top. We served them with cheesy scrambled eggs and enjoyed!
Thursday, July 9th
We started off the day with Snack Wars! Everyone got a partner, a banana, dried cranberries, raisins, pretzels, peanut butter, and a little time to create a creature. Then everyone introduced their creations before eating them!
Then, we made our own natural Strawberry Lemon soda. We muddled lemon and strawberries at the bottom of our cups and then used the Soda Stream to make our own sparkling water. We added ice and sparkling water to our fruits to complete our soda!
After, we played a game in the museum.
Because we were exploring Domino's today, we made homemade pizza! We rolled out own our pizza dough and then finished it off with tomato sauce, cheese, onions, olives, green peppers, and pepperoni. We enjoyed our pizzas with our soda!
Friday, July 10th
This morning we made chef hats! We then decorated recipe books so that we can continue to be chefs at home and recreate our favorite recipes from the week.
After, we designed our own restaurants. We named them, made menus, and even designed the outsides of the buildings! We also played a few rounds of food group bingo.
Then, we went outside to play Chefs and Waiters.
In the spirit of McDonald's, we made burgers and "McFlurries"! We substituted ground beef for ground turkey and made our McFlurries out of only frozen bananas, peanut butter, and a bit of Nutella. Definitely a recipe worth repeating this summer!
To end the week, we were joined by families for a small graduation ceremony to celebrate the fun had by all. Then, Miss Jennie took families on a special tour of the museum!
Thanks to everyone who made this week and this summer so special! We hope to see you next year!