This week we celebrated the flavors and cultures of the South! We especially focussed on the foods of Georgia, Alabama, North Carolina, Texas, and, of course, Louisiana. All recipes are available by clicking here.
Weekly Gallery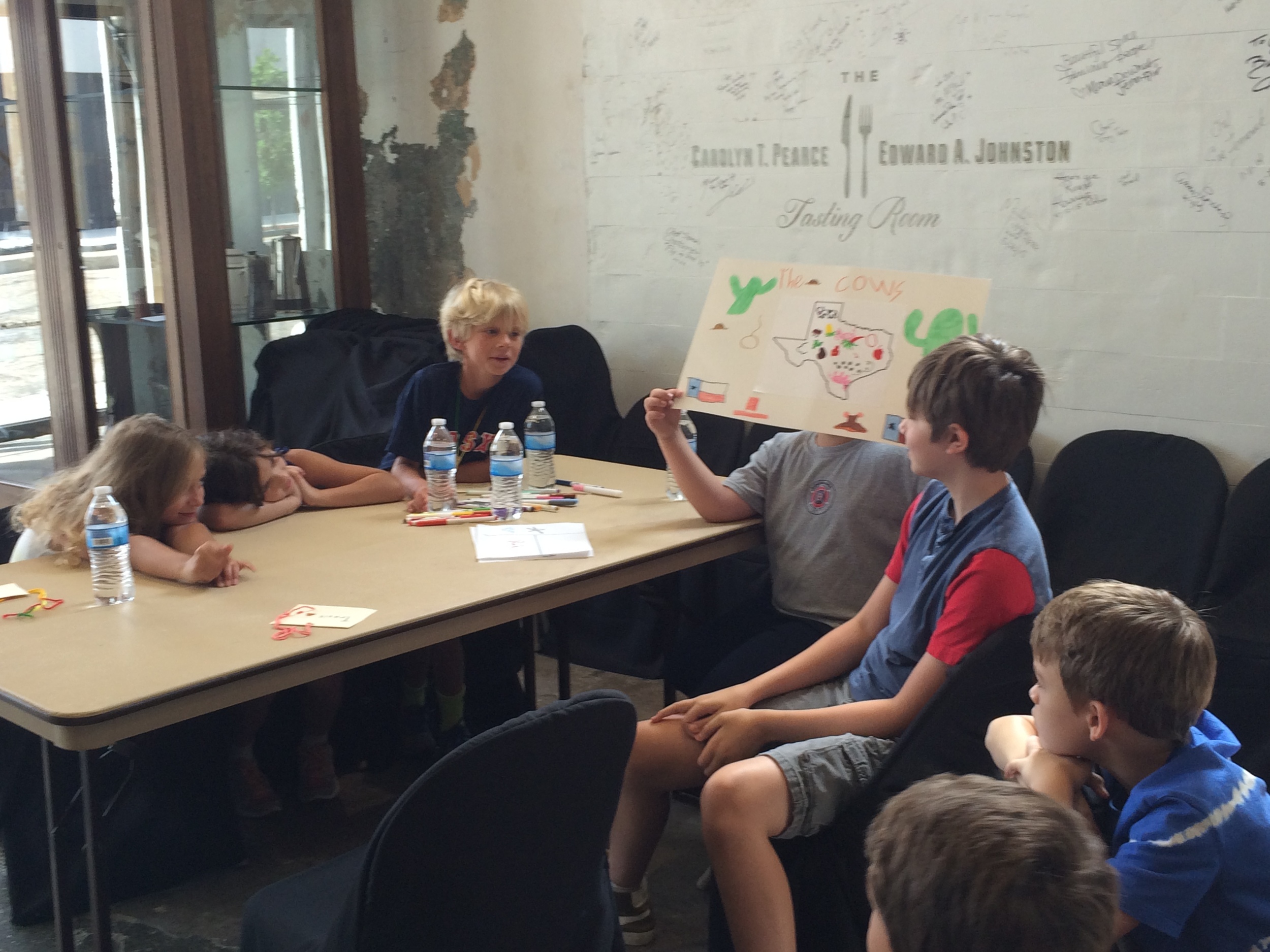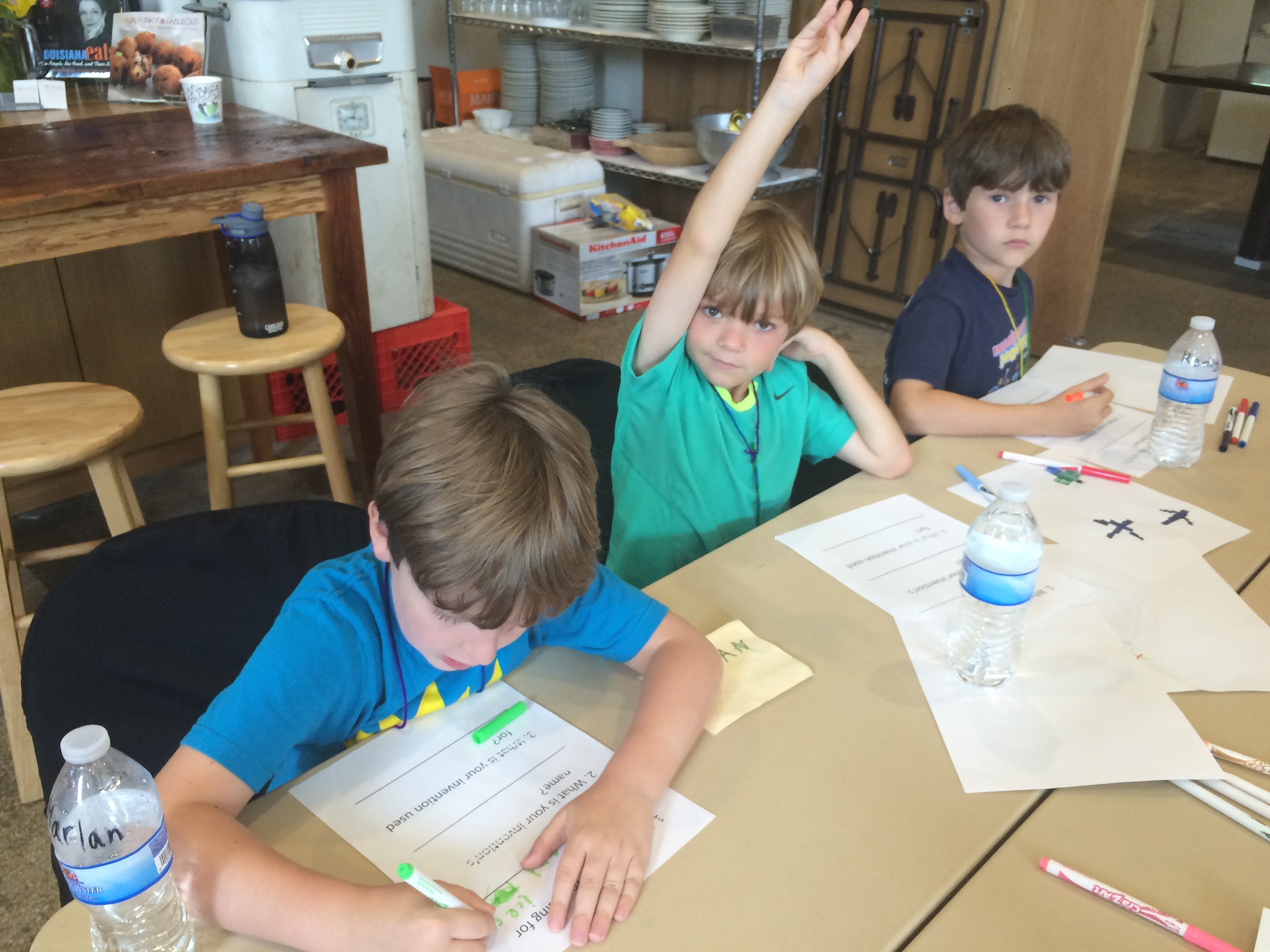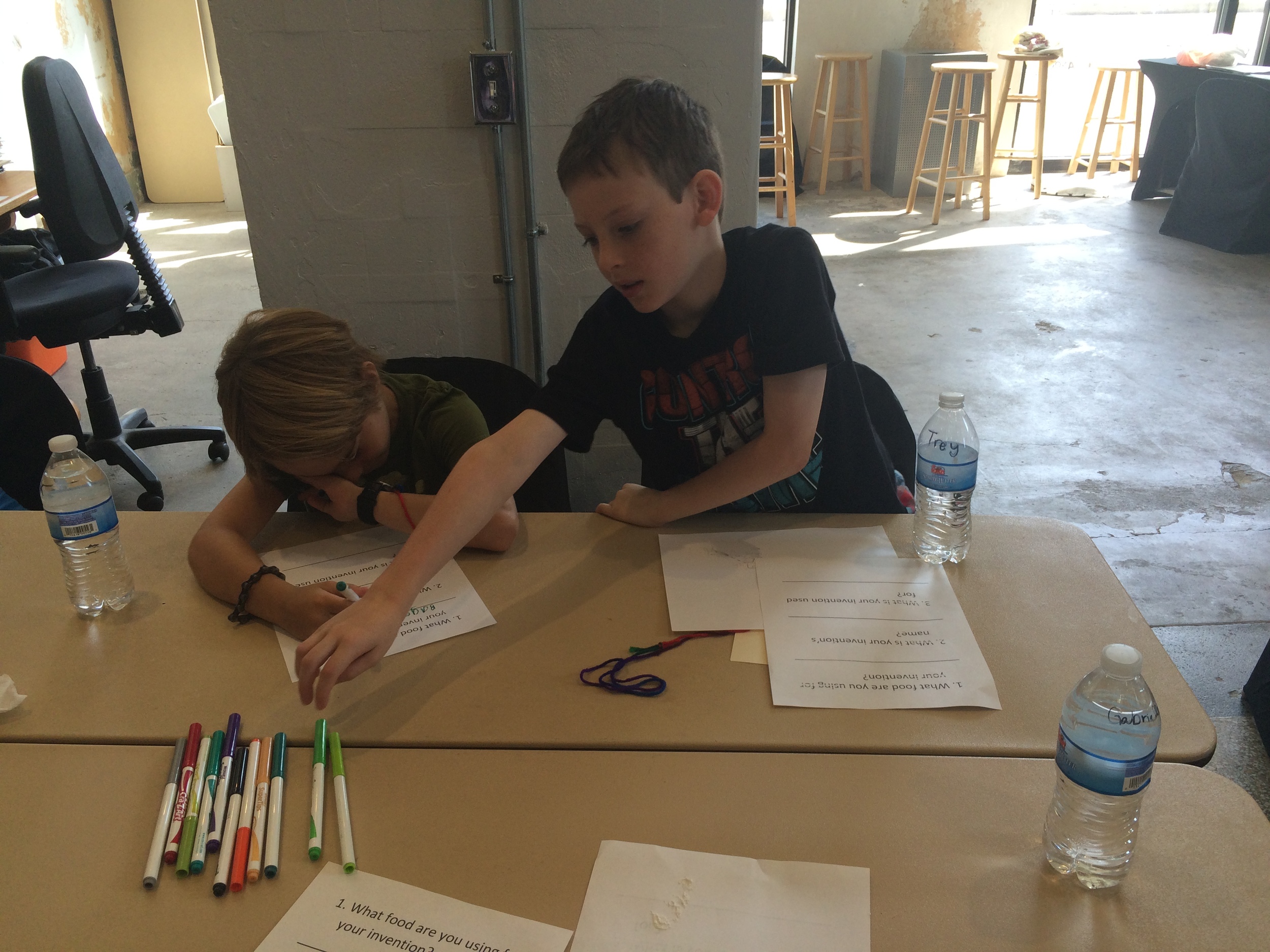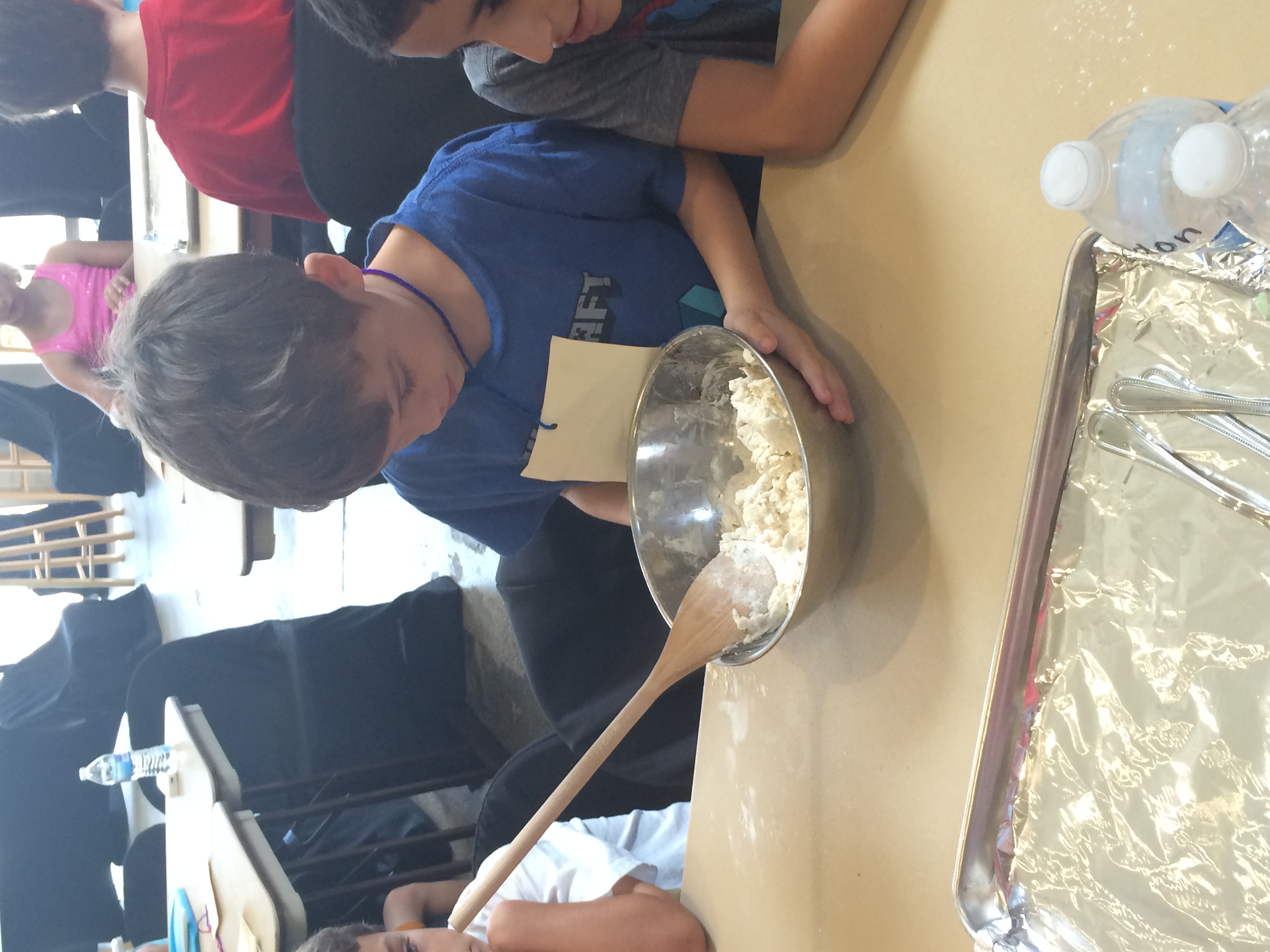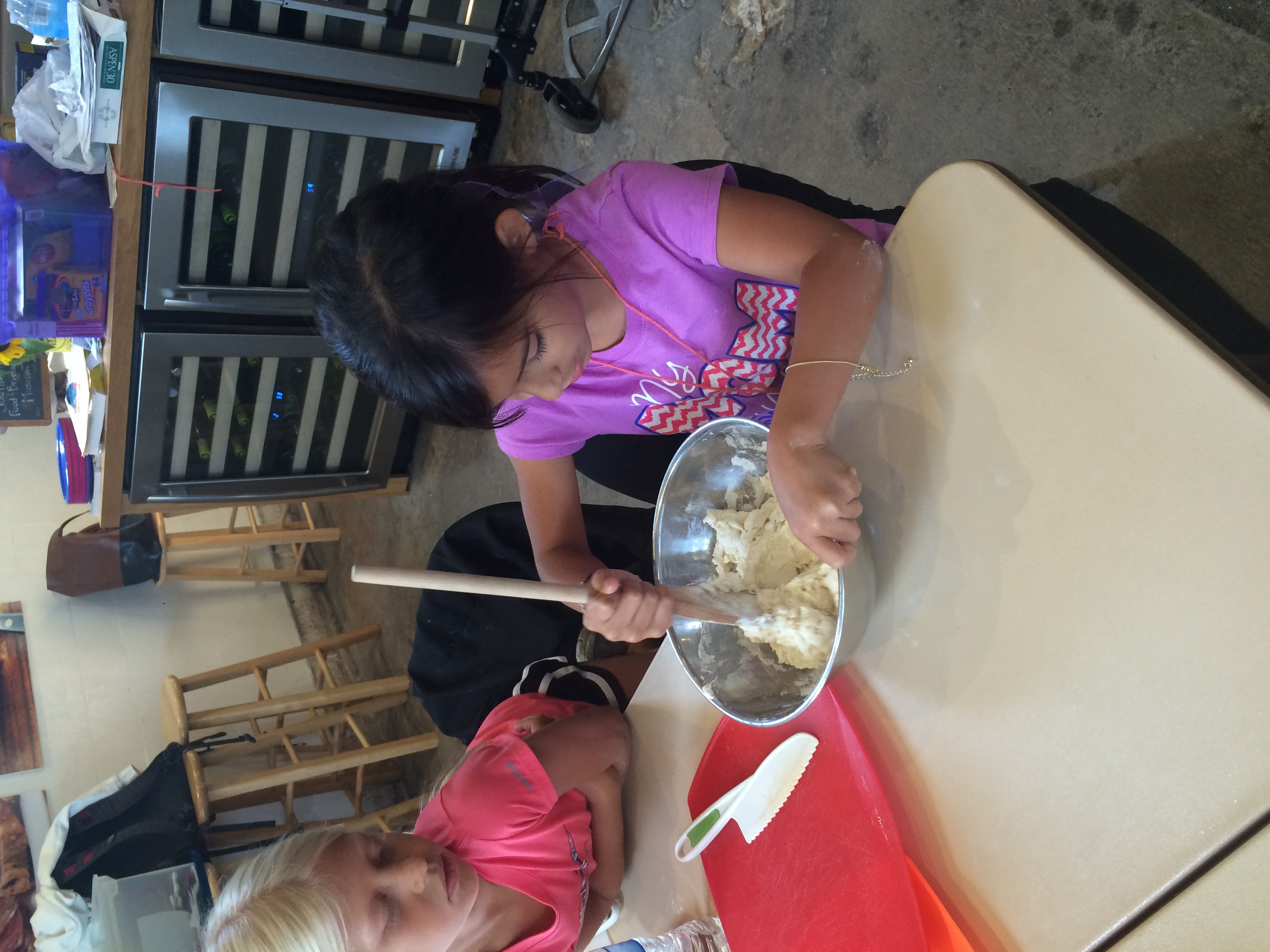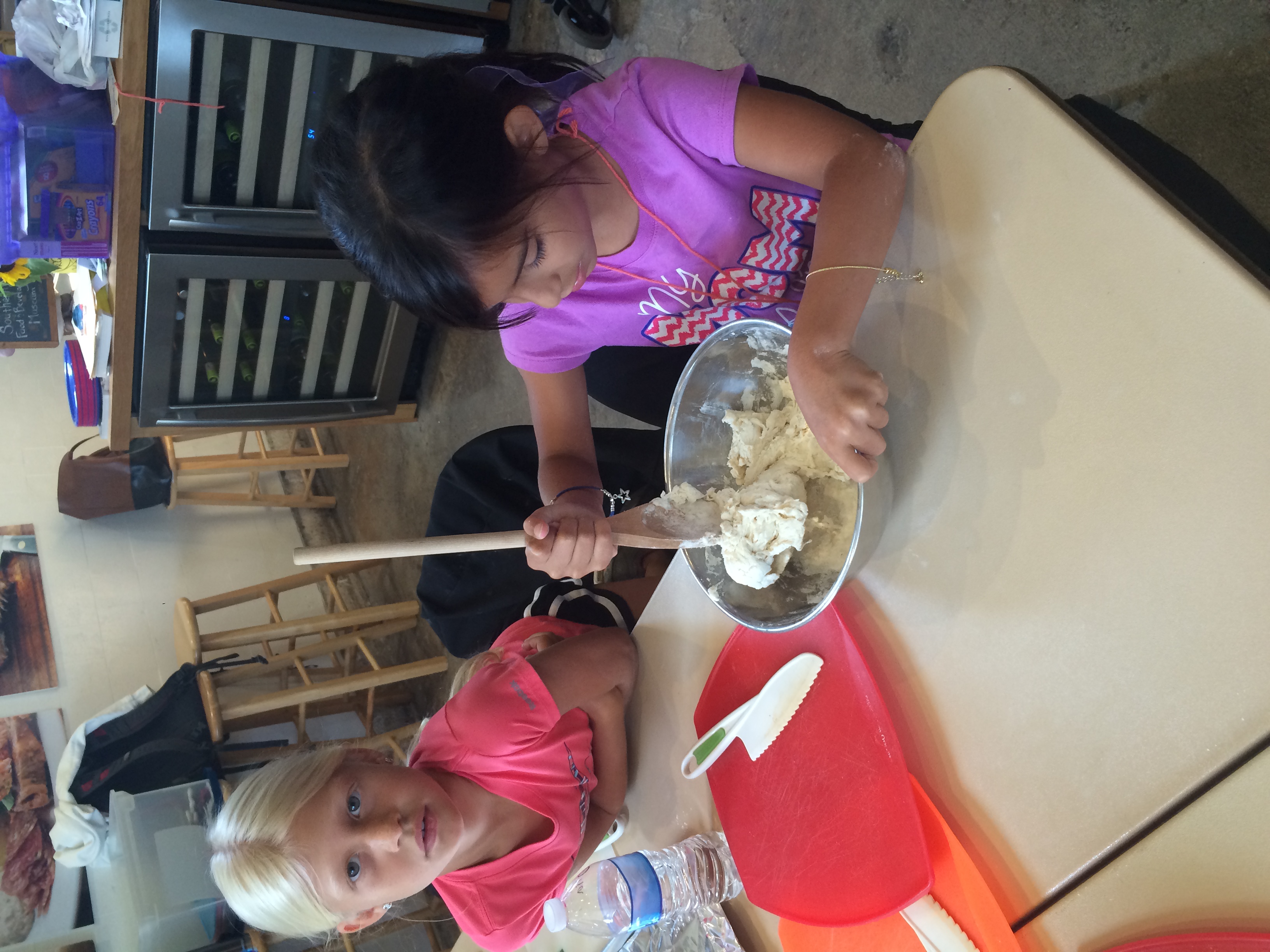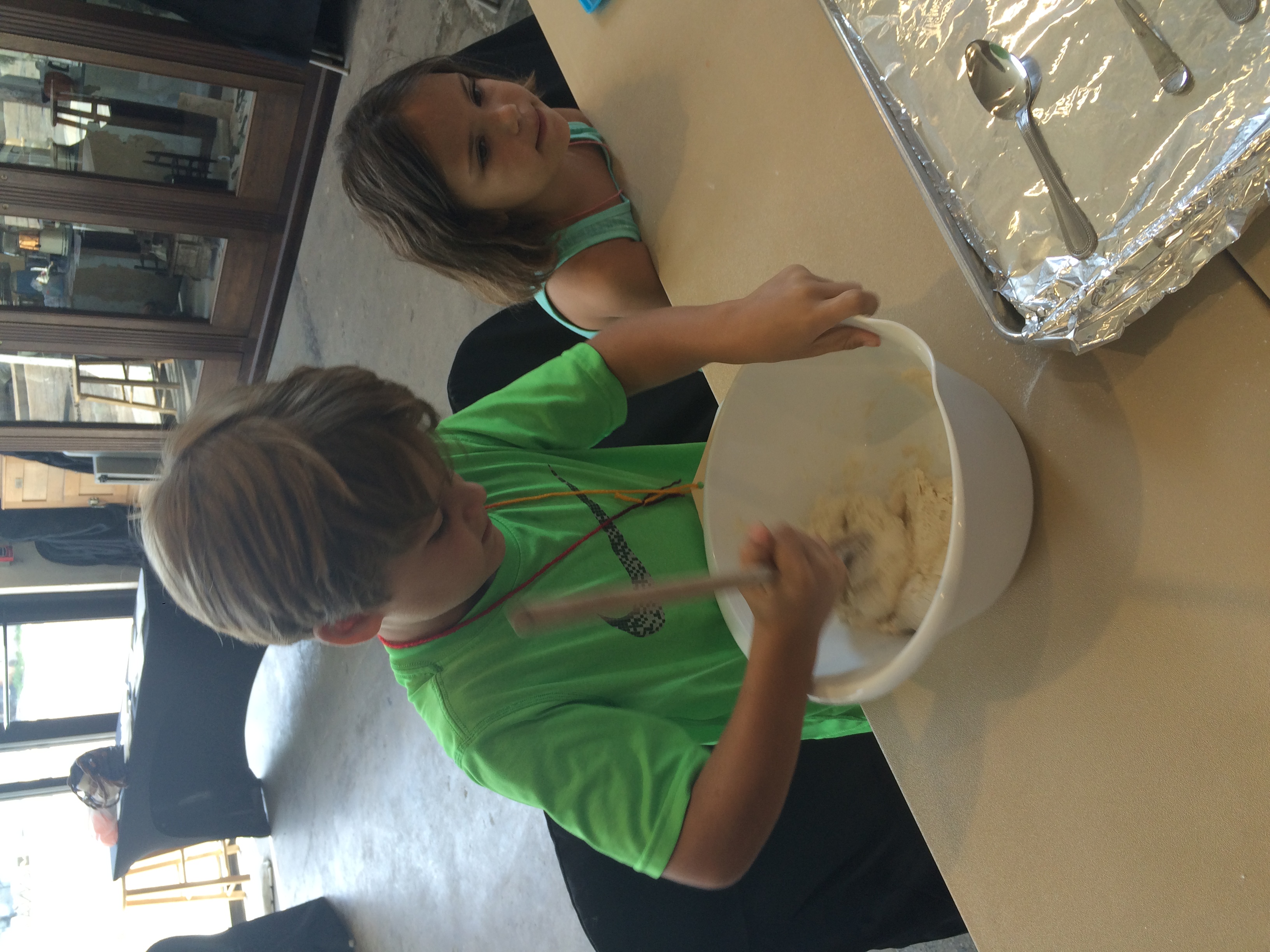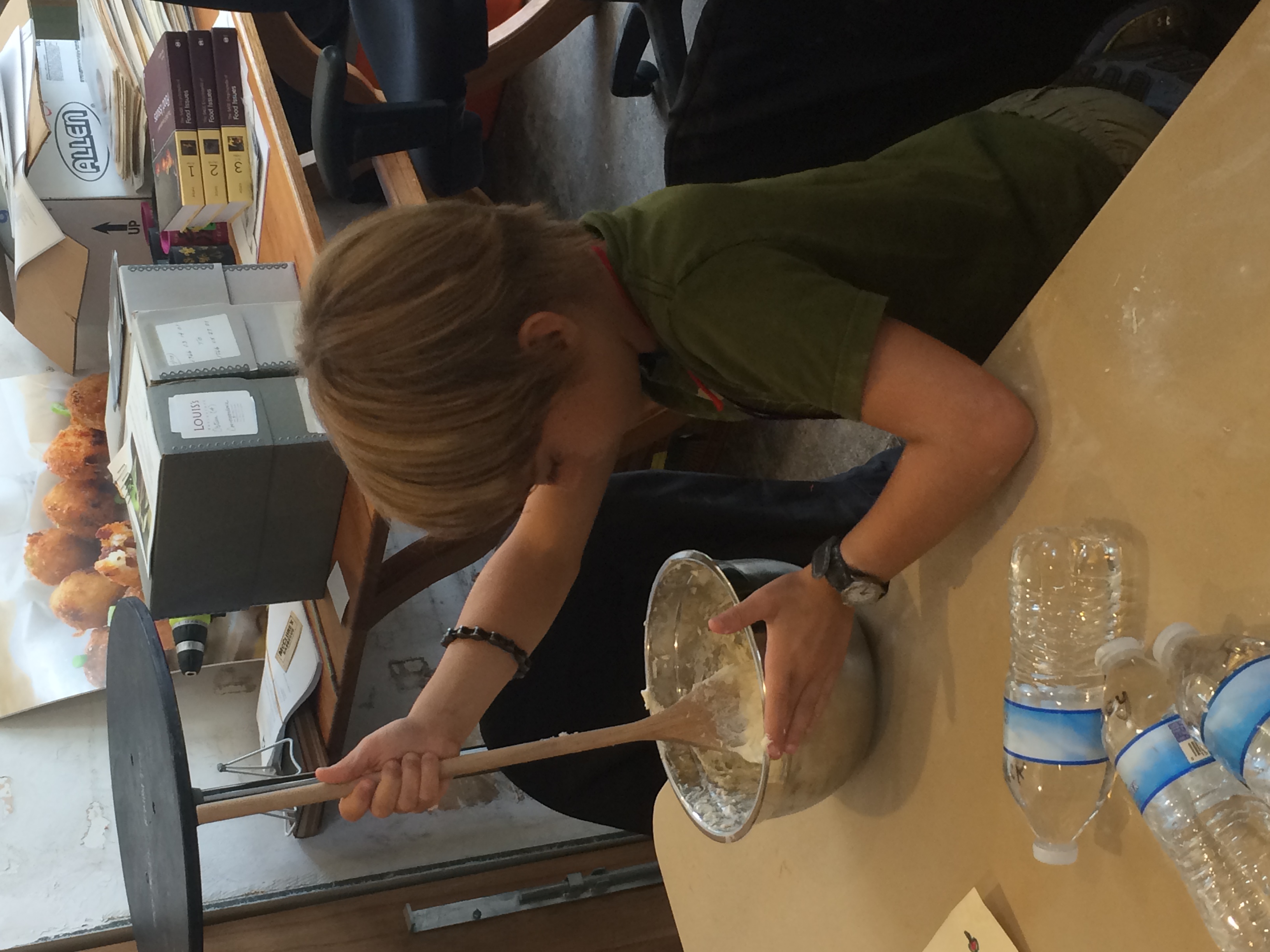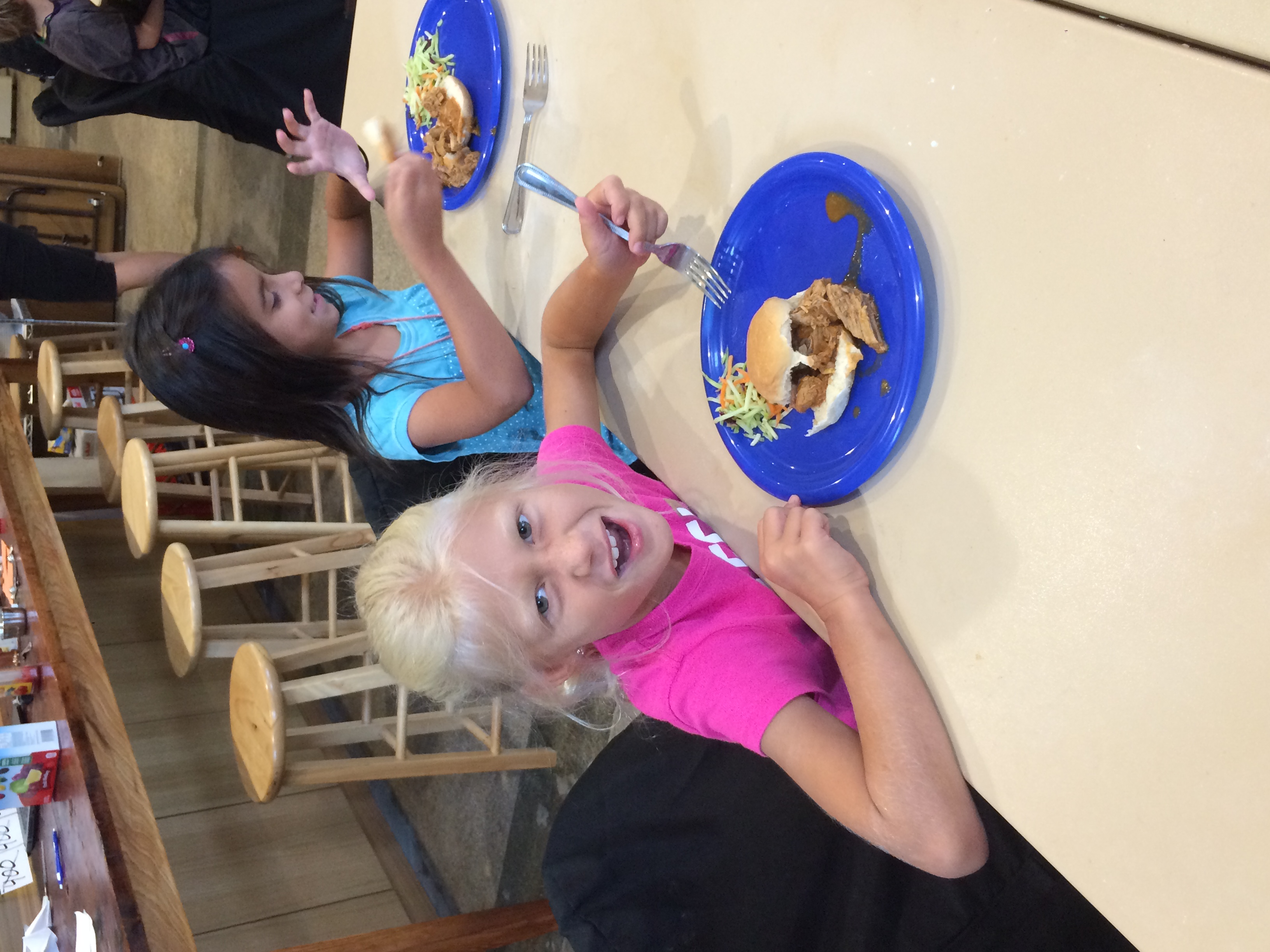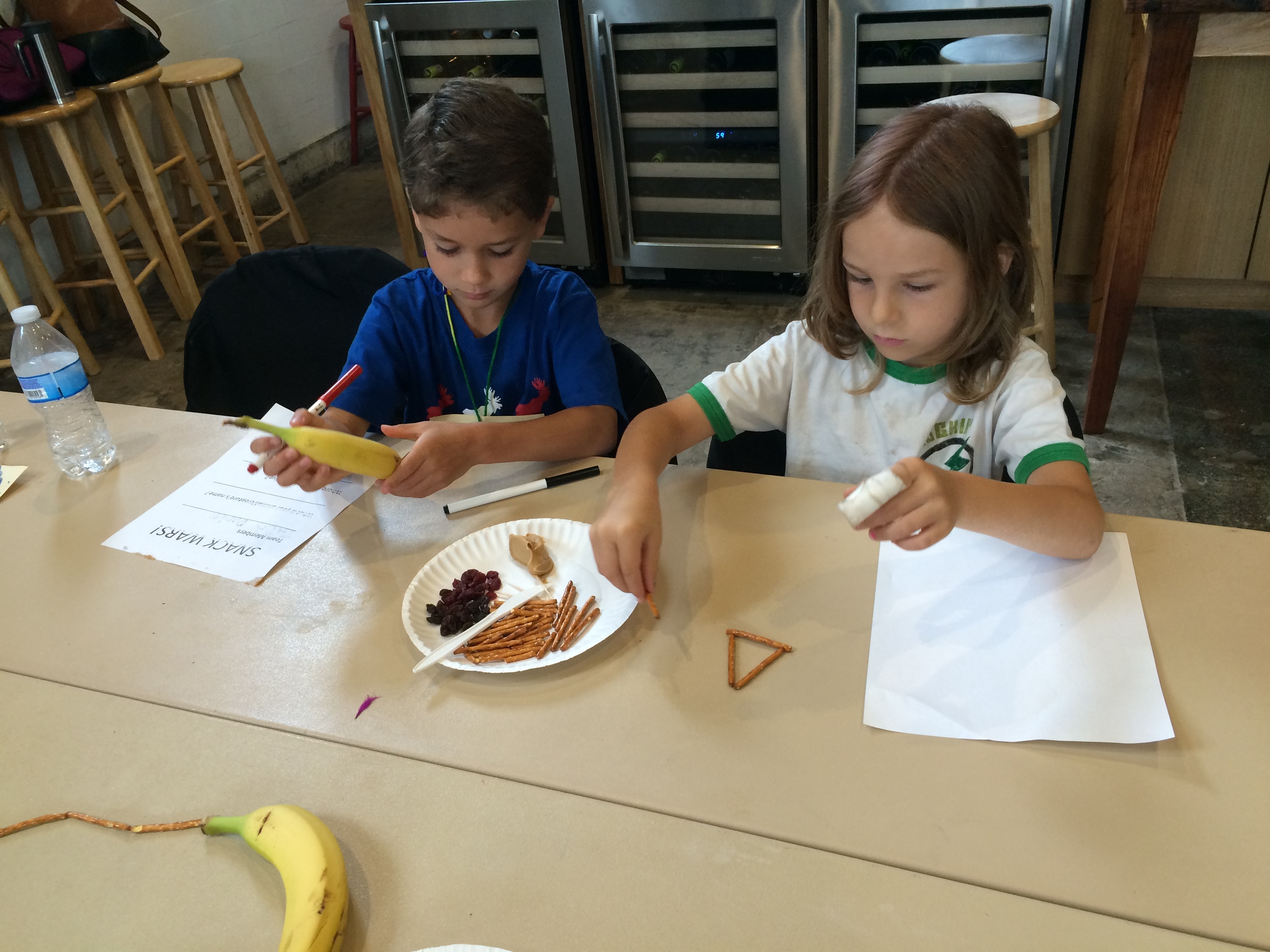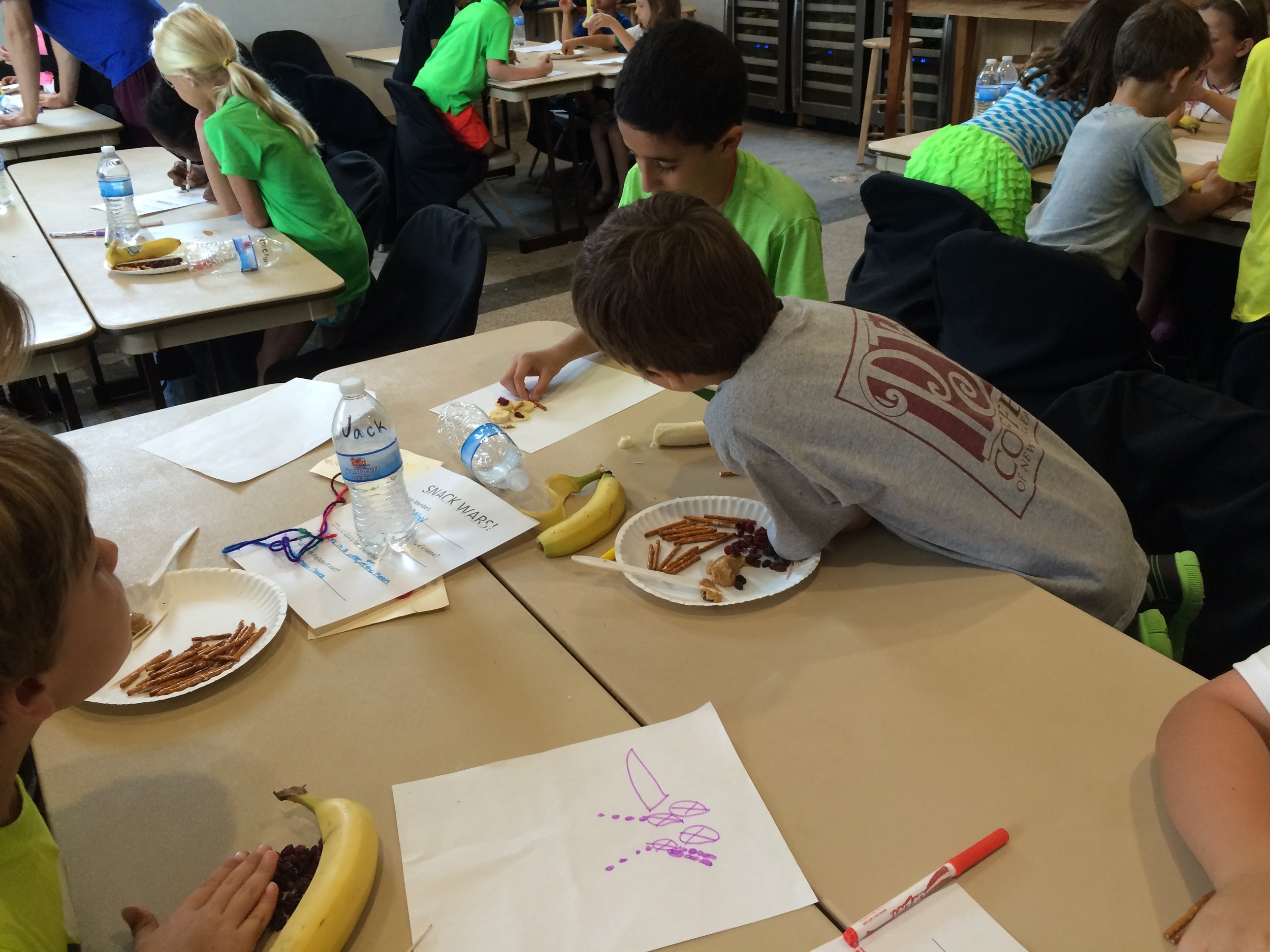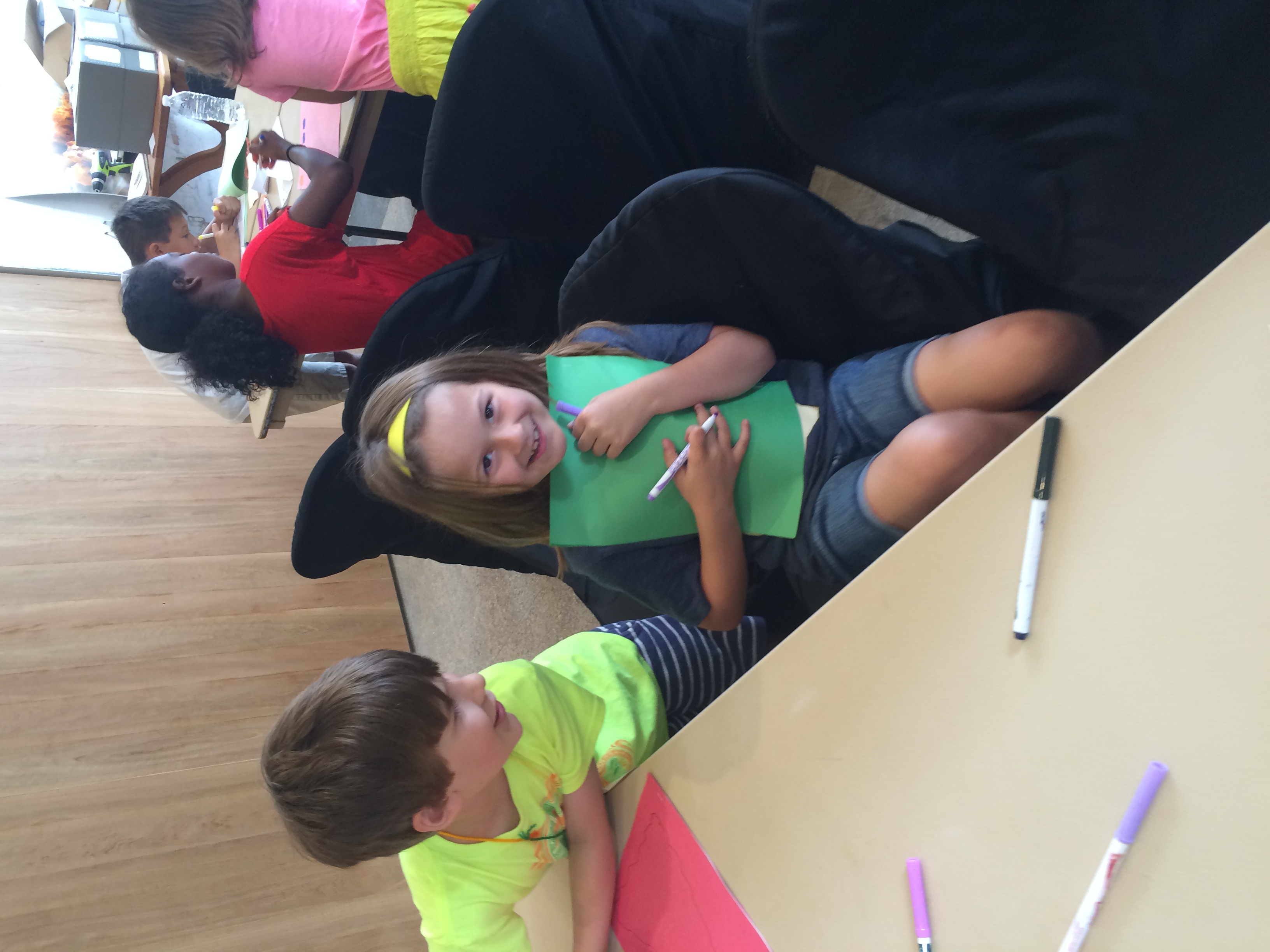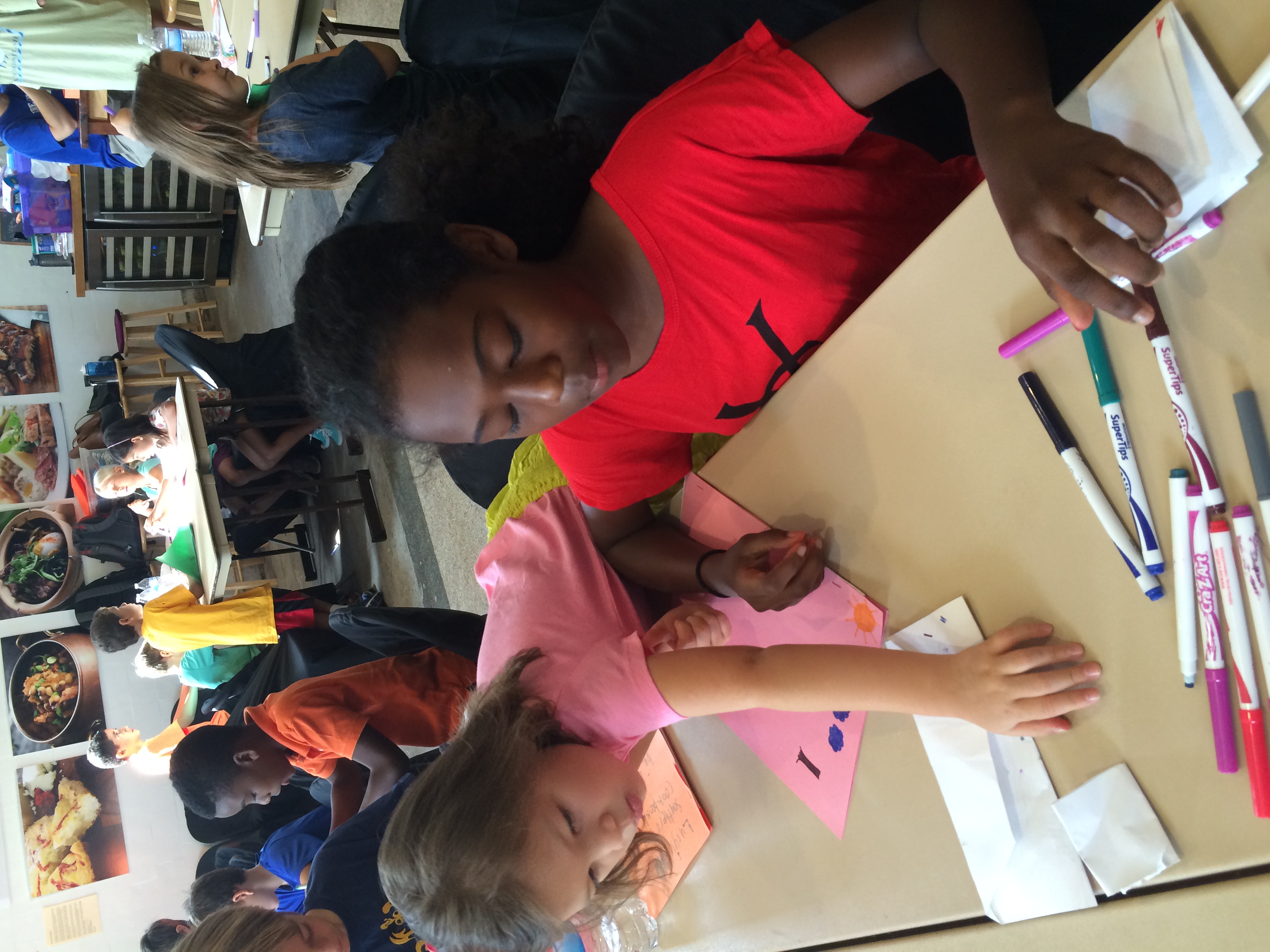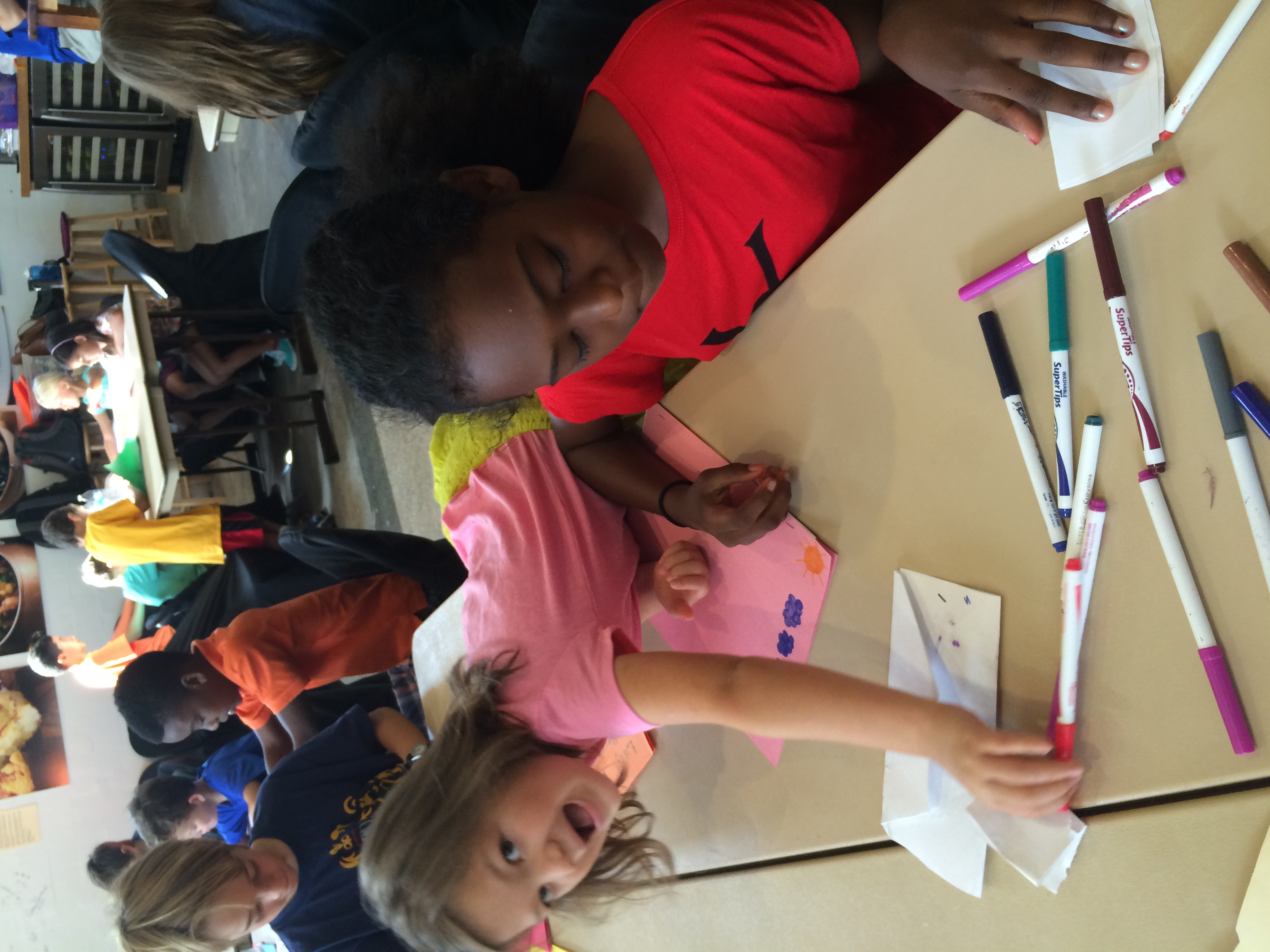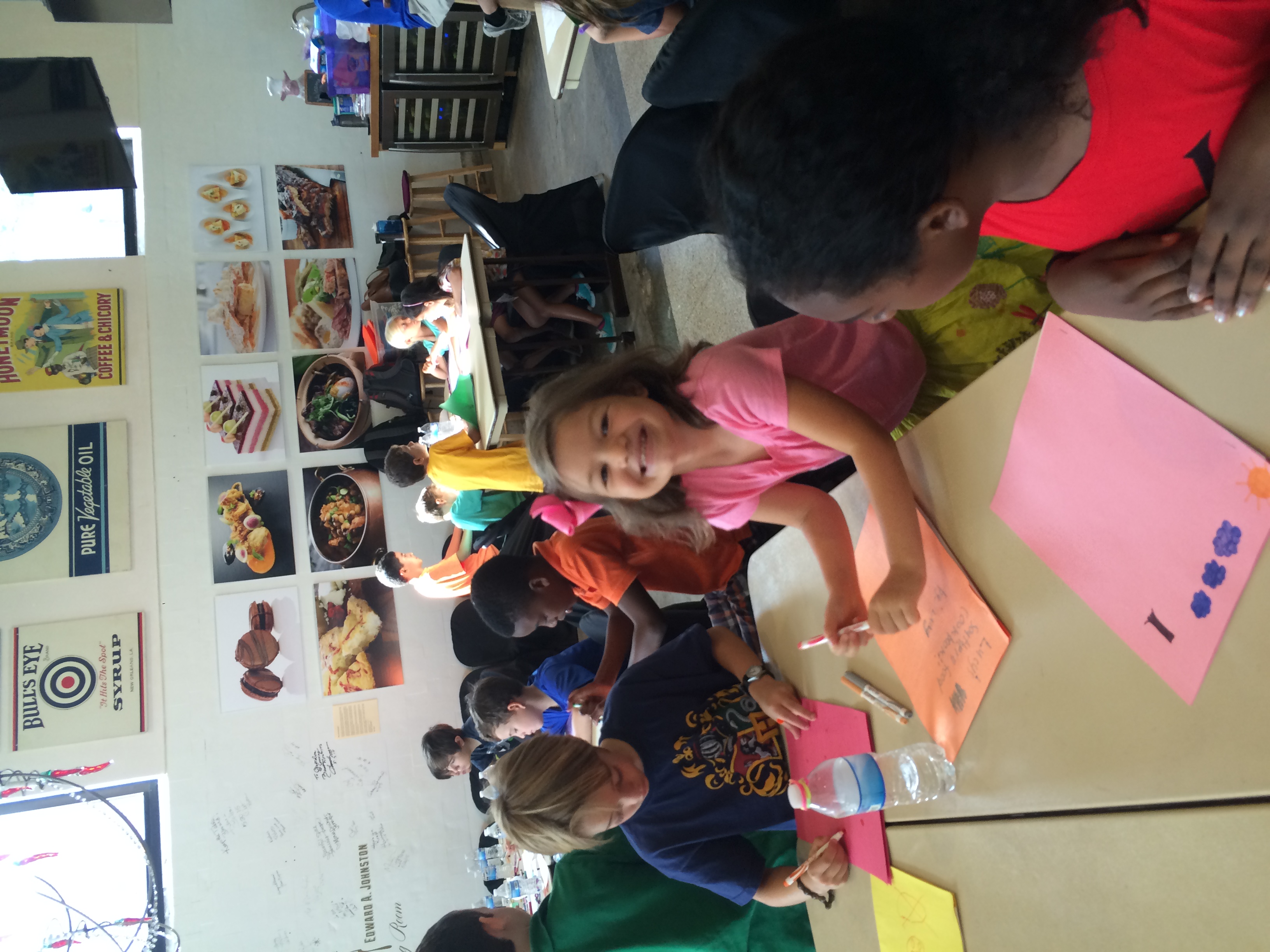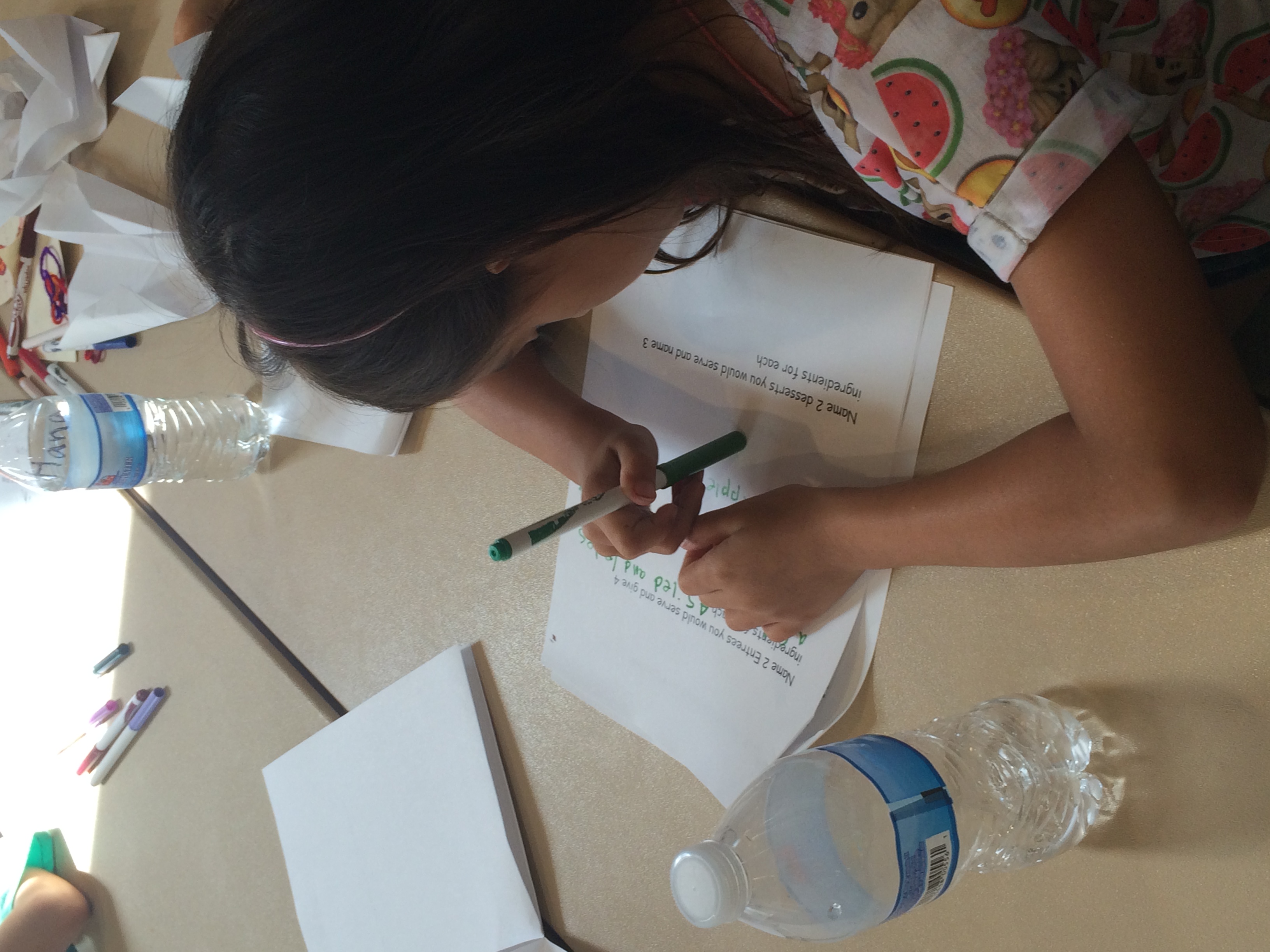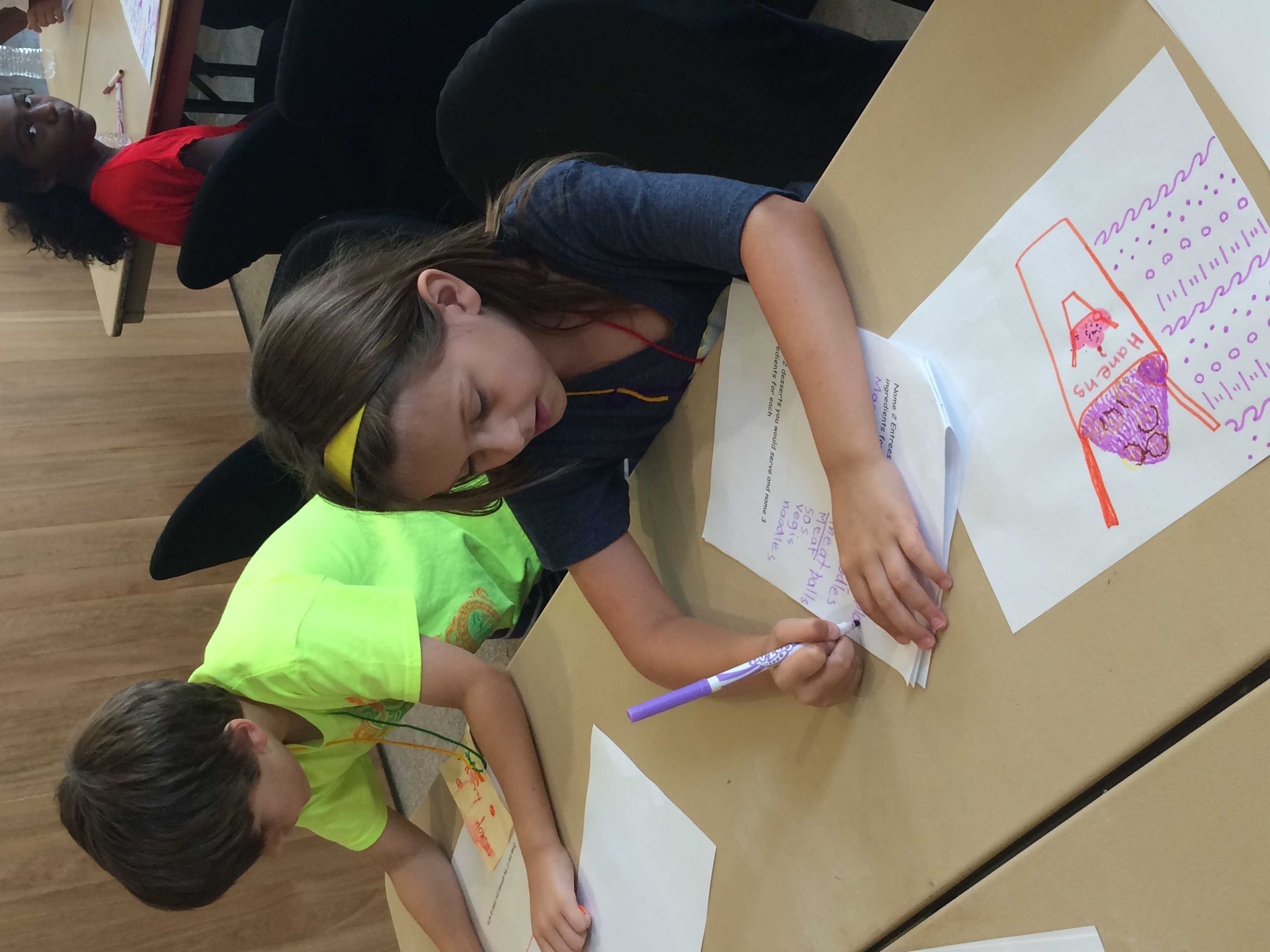 Monday, June 22nd
We started off our first day of camp by making nametags with our favorite foods on them. We then introduced ourselves to all of camp!
After, we got split into teams for the week according to our week's theme: Southern! Teams Georgia, Alabama, North Carolina, Texas, and Louisiana all made team flags and decided on team names.
Then, we went outside to play a game of Chefs and Waiters.
To celebrate Georgia, we cooked chicken and dumplings with peas, carrots, and celery. For dessert, we baked mini peach cobblers!
Tuesday, June 23rd
Given that many Southern dishes involve butter, this morning we delved a little deeper into this ingredient and made our own! We all shook our own jars of heavy cream to the stage of whipped cream and then finally to butter and buttermilk. We poured out the buttermilk, rinsed our butter with cold water, and got excited to enjoy it with our meal!
Then, we made our own inventions using food. A pizza trampoline, a noodle jump rope, a lasagna brick house, and an apple dumbbell were just a few!
After, we played a game of Who's the Chef?
To celebrate Alabama, we cooked biscuits (made with yogurt instead of butter or milk) with sausage gravy and a pineapple strawberry fruit salad on the side. Some of us paired our biscuits with our homemade butter!
Wednesday, June 24th
This morning we learned that one of North Carolina's main crops is corn. Something that is made with corn, more specifically cornstarch, is play-doh! After hearing this, we made our own and then shaped it into different foods to take home with us.
Then, we played North Carolina and food jeopardy. Team Georgia won with an impressive 1600 points!
After, we took a special private tour of the Southern Food and Beverage Museum with Miss Jennie! It was very cool to connect the foods that we have been making all week with more information about their states.
We finished up North Carolina by cooking pulled pork sliders with broccoli coleslaw!
Thursday, June 25th
In honor of Texas and its cowboys, we decorated trail mix bags and then made our own trail mix to take home! We filled them with peanuts, banana chips, raisins, sunflower seeds, pretzels, and chocolate chips.
Then, we had snack wars! We used raisins, peanut butter, dried cranberries, pretzels, and bananas to make our own creatures. Awards were given for most creative, best teamwork, best name, and best overall.
After, we played a game of I Like My Fellow Campers Who…where we shared some of our favorite foods.
For lunch, we cooked chili! We put in ground turkey, carrots, celery, onions, garlic, tomatoes, and red and green bell peppers. Then, we sprinkled some cheese on top and enjoyed!
Friday, June 26th
This morning we made chef hats to bring home where we will continue cooking and learning with friends and family! We also decorated cookbooks filled with all of our recipes from this week. We can't wait to try some of our favorites again!
Then, we used our knowledge of cuisines, cooking, and the food groups to design our own restaurants. We named them, created menus, and designed their storefronts.
After, we went outside to play Chefs and Waiters!
To celebrate our state of Louisiana, we made crawfish etouffee! We enjoyed the delicious dish over rice.
Thank you so much to everyone who was involved with our Southern week of Kids Camp! It was incredibly fun and delicious!