This week we celebrated Valentine's Day, 4th of July, Halloween, Thanksgiving, and Mardi Gras through cooking and games! All recipes are available by clicking here.
Weekly Gallery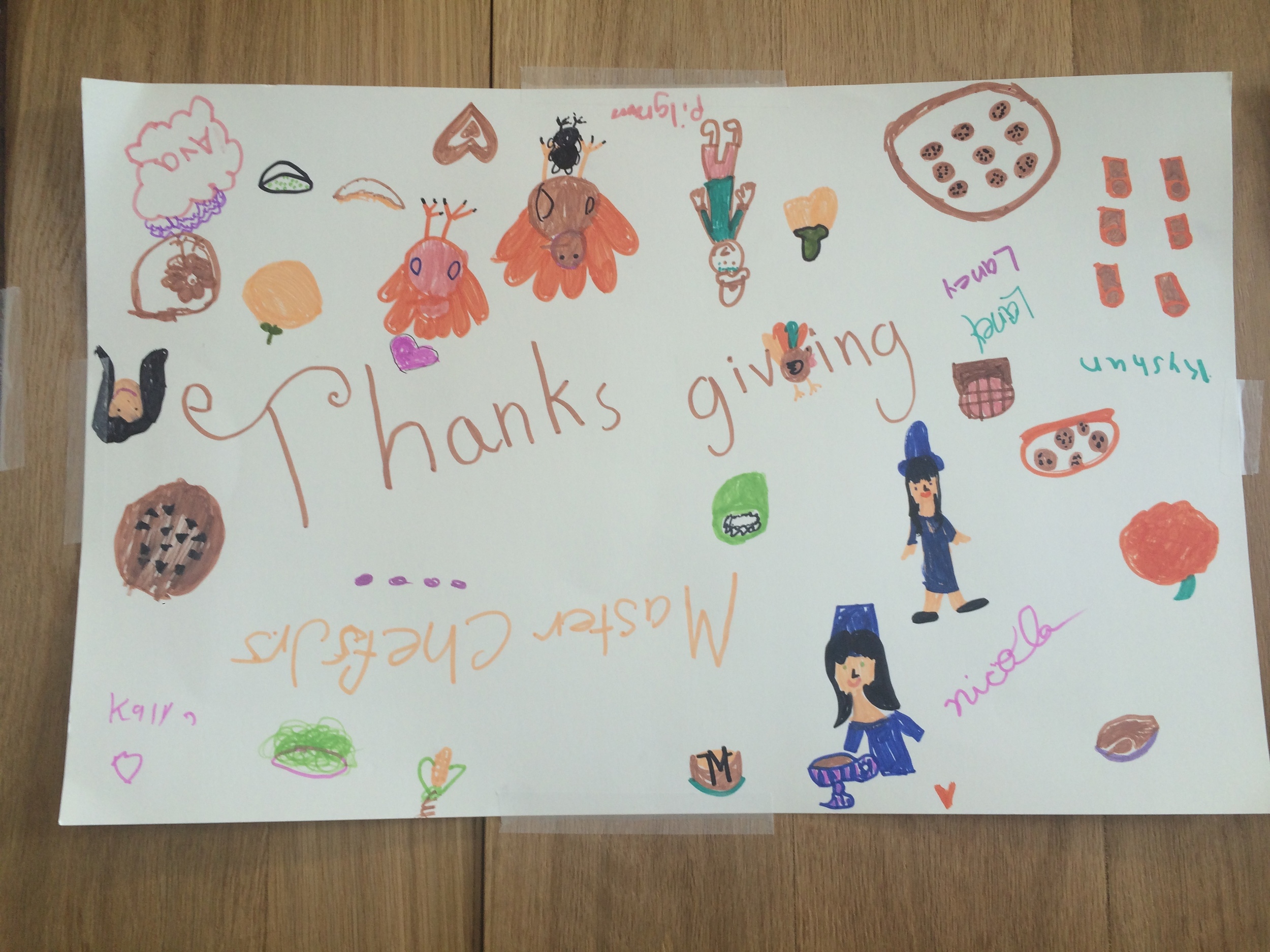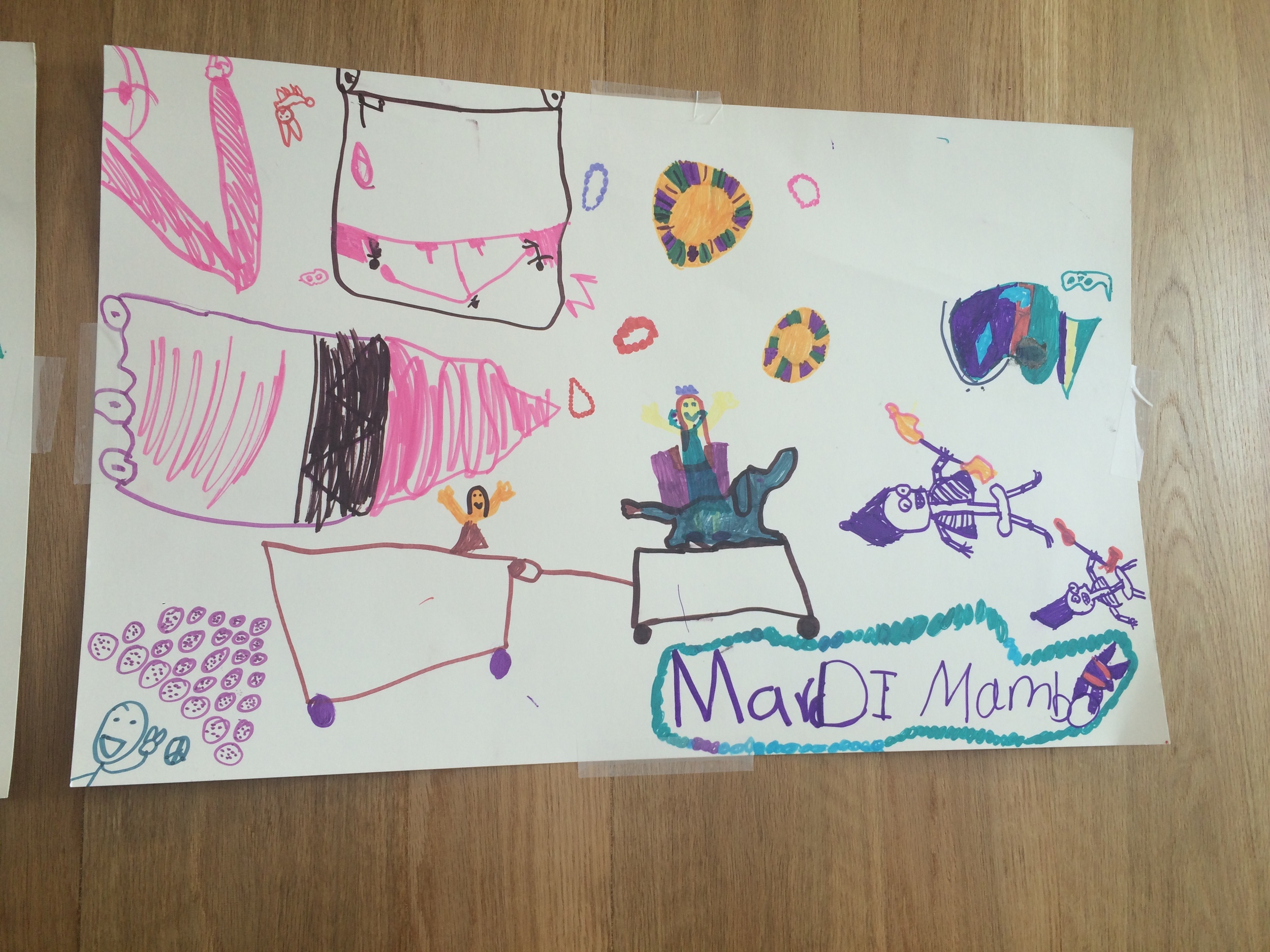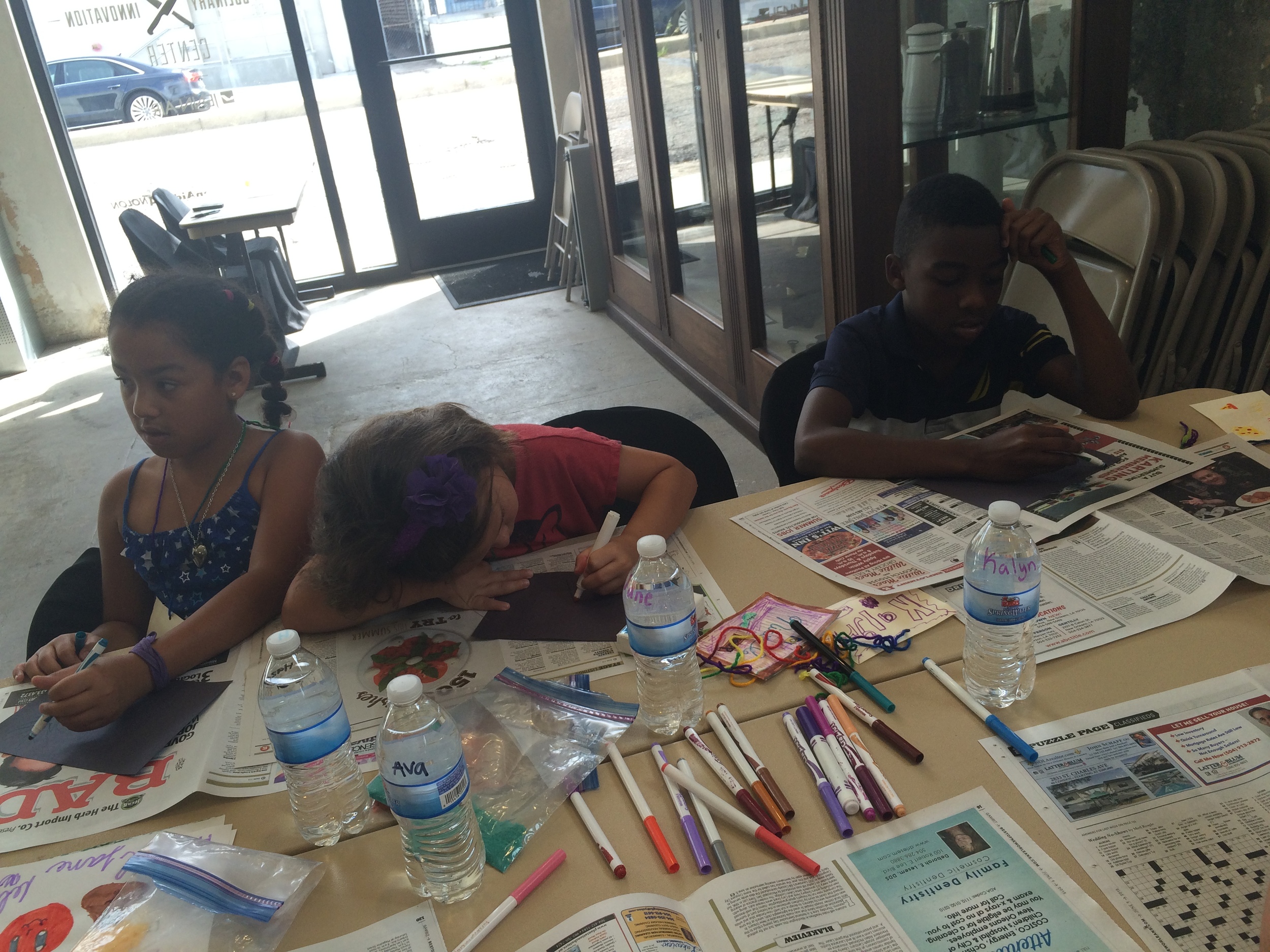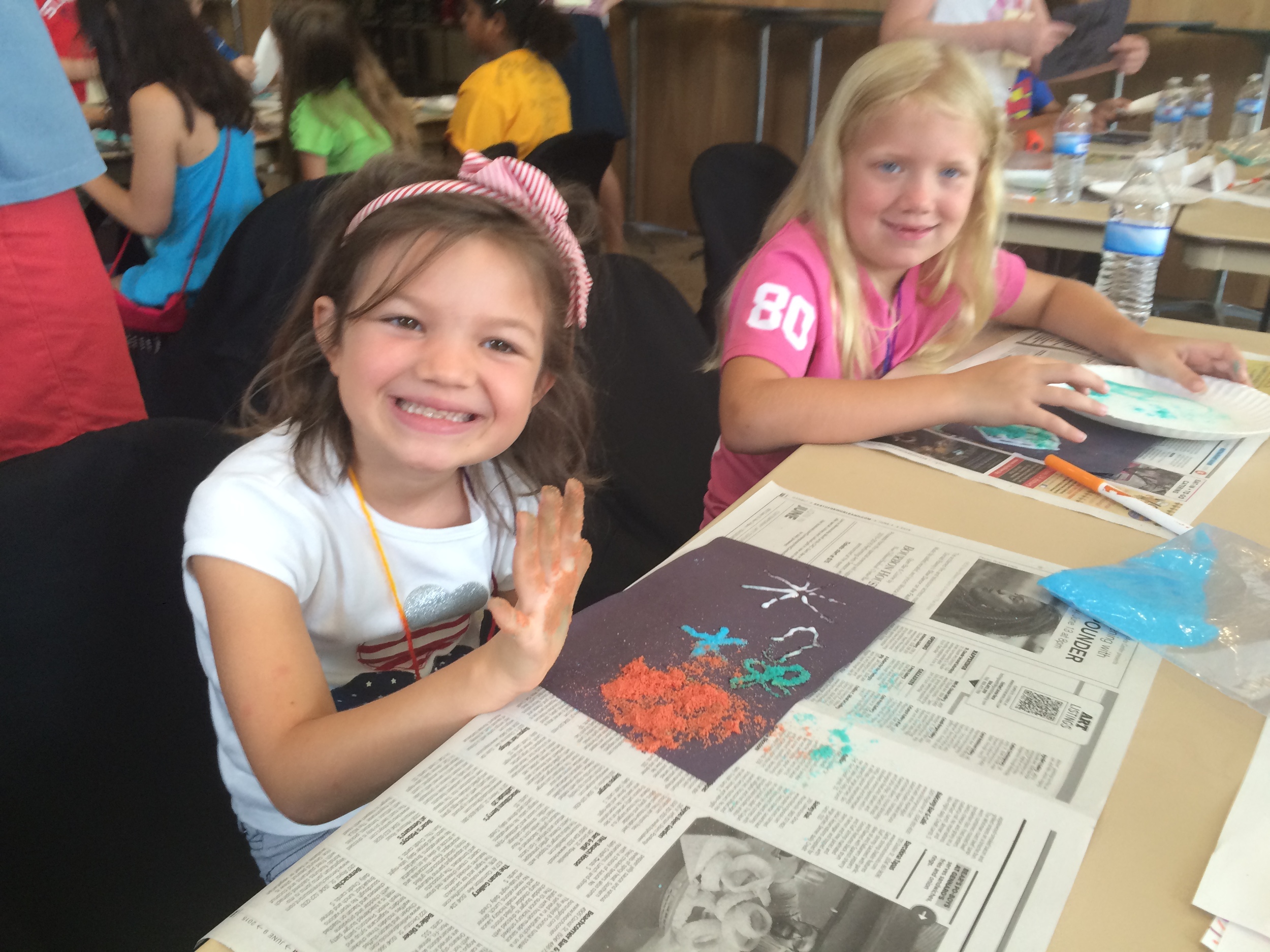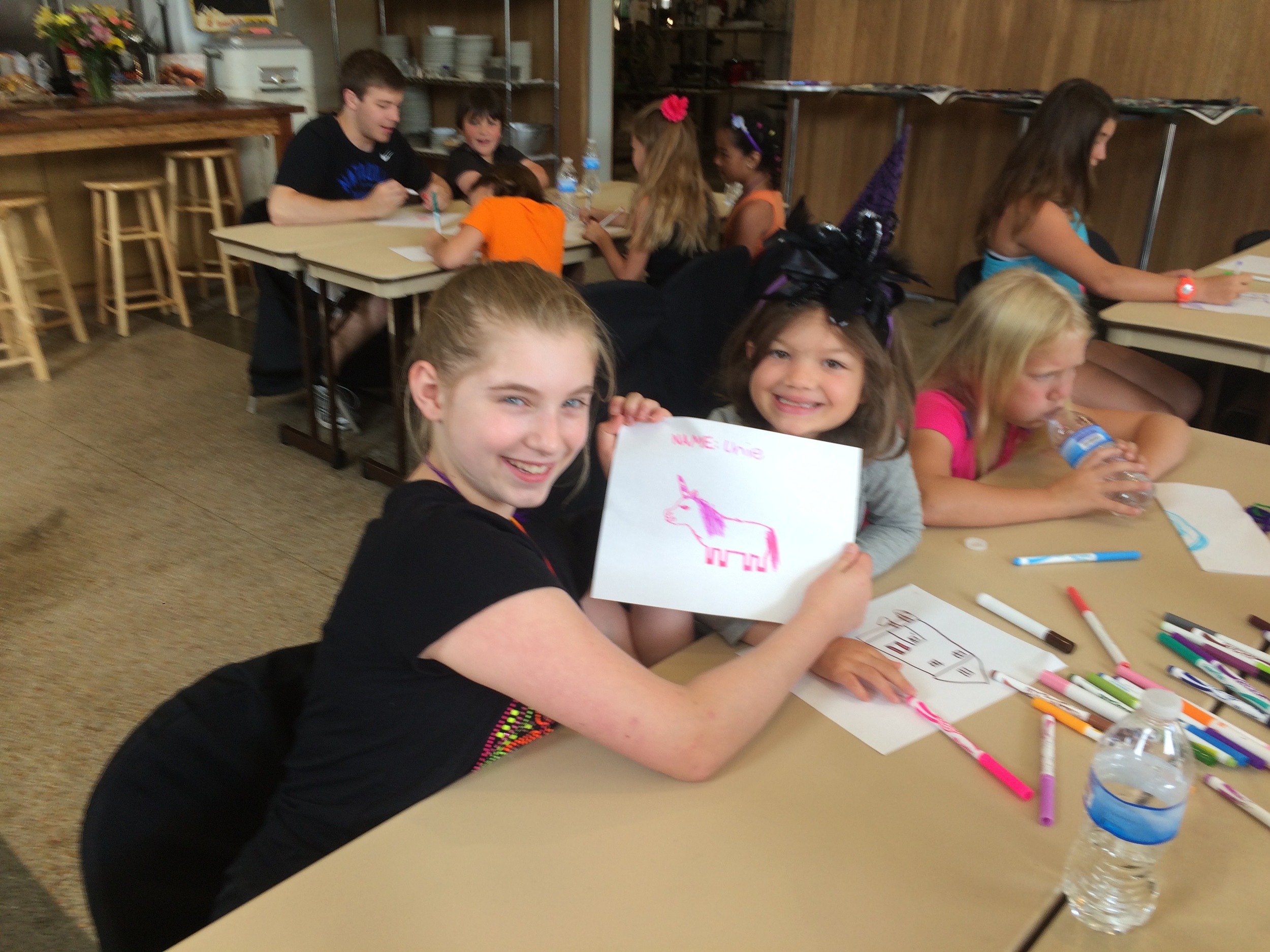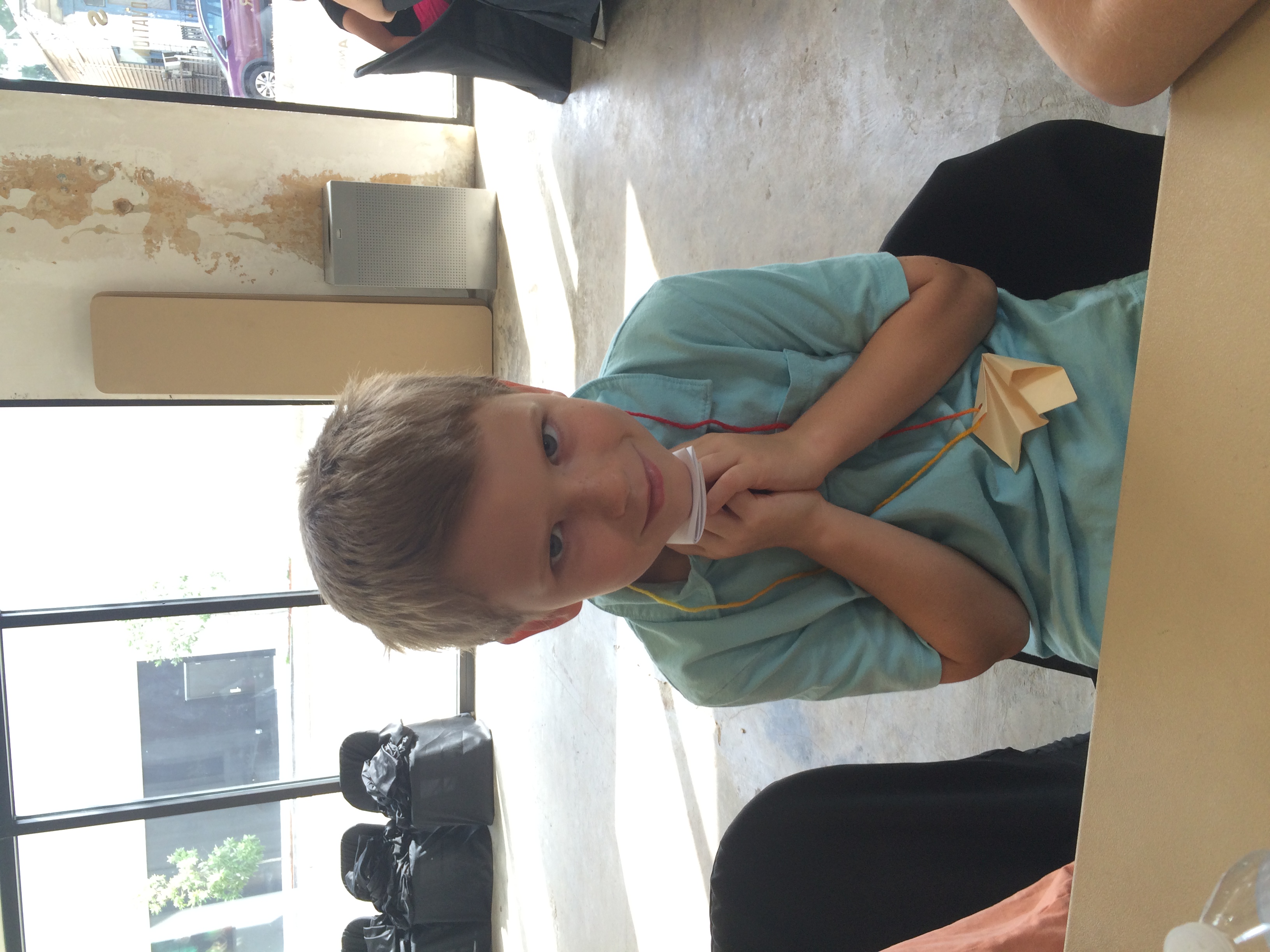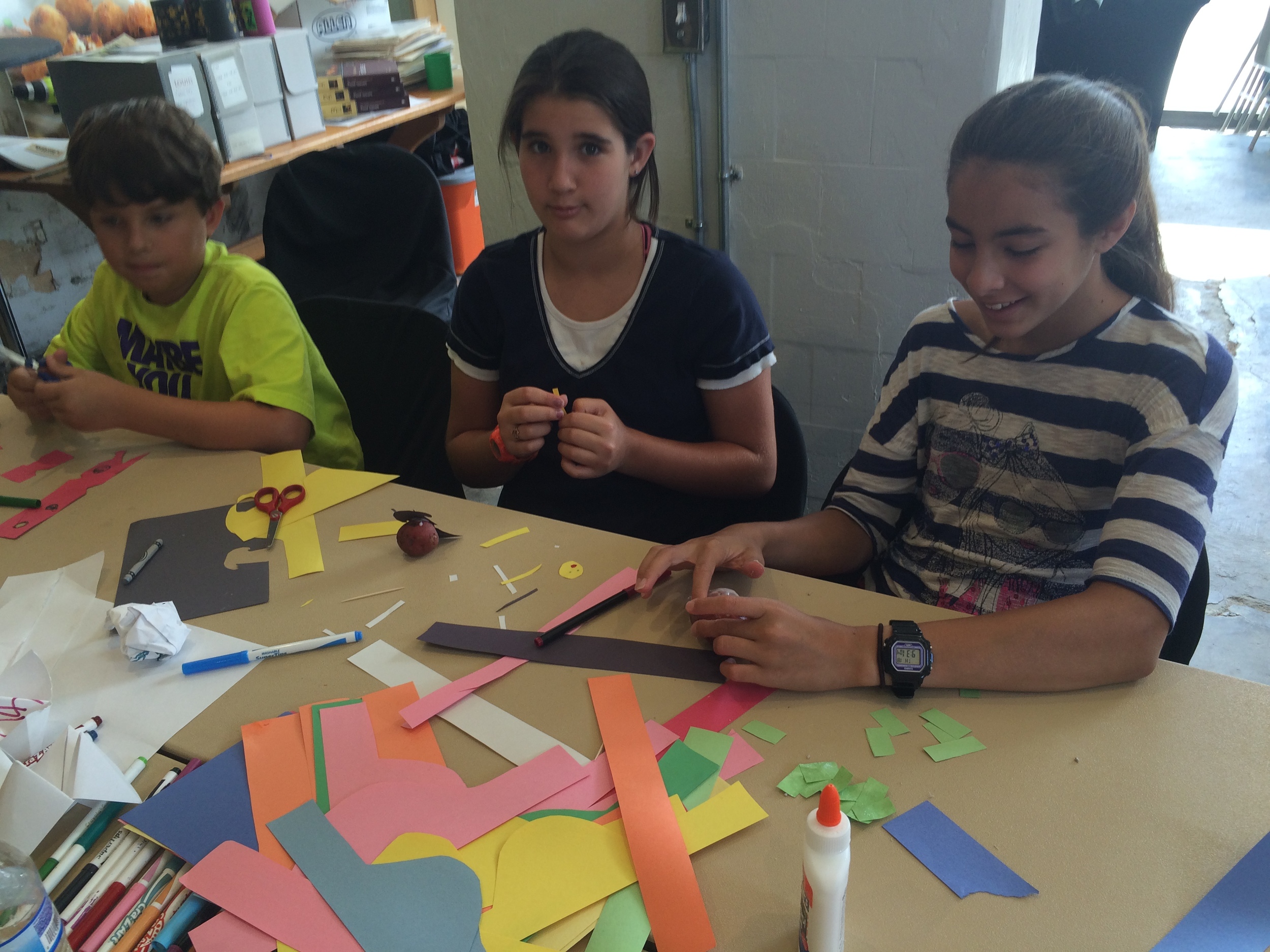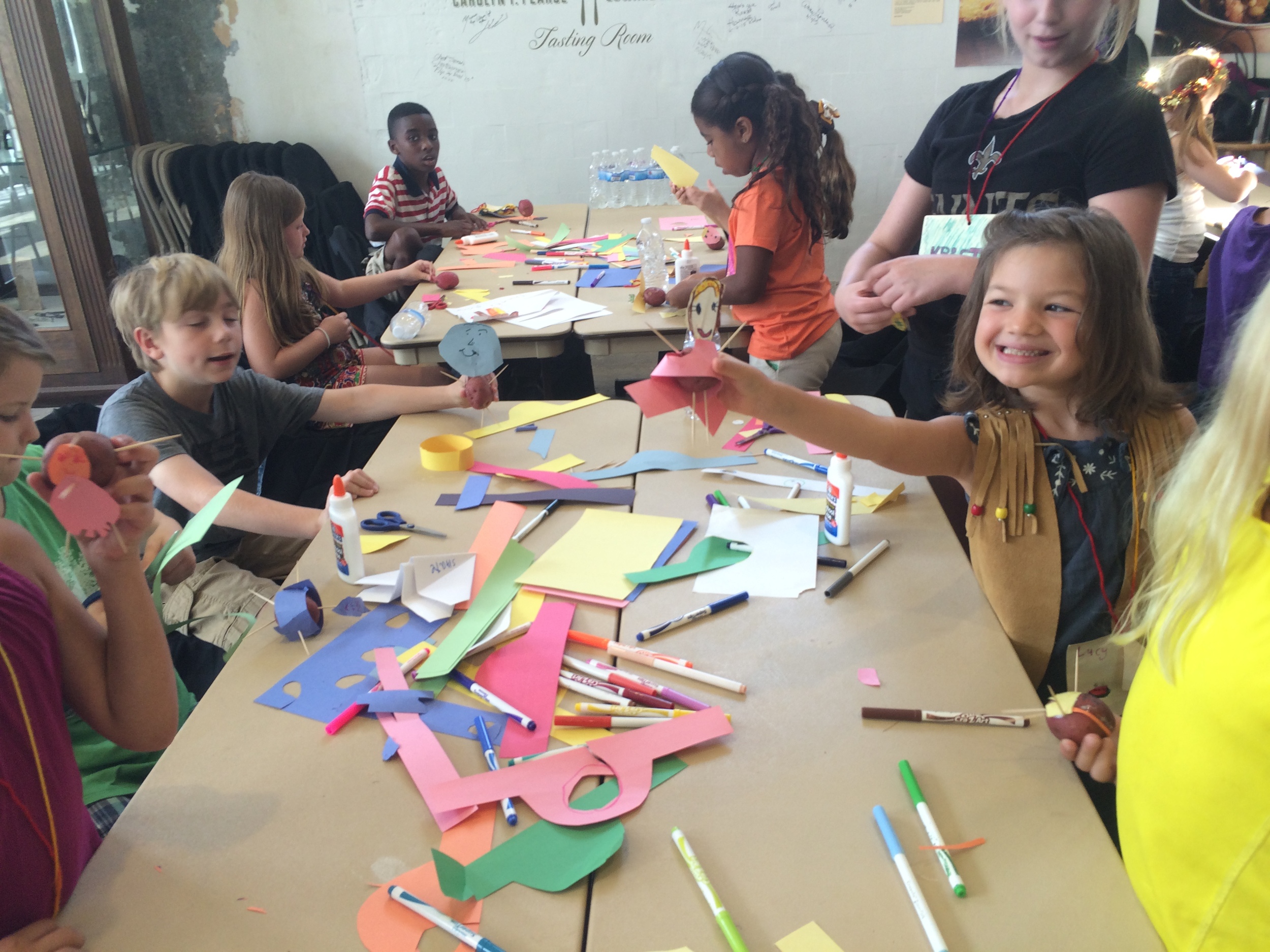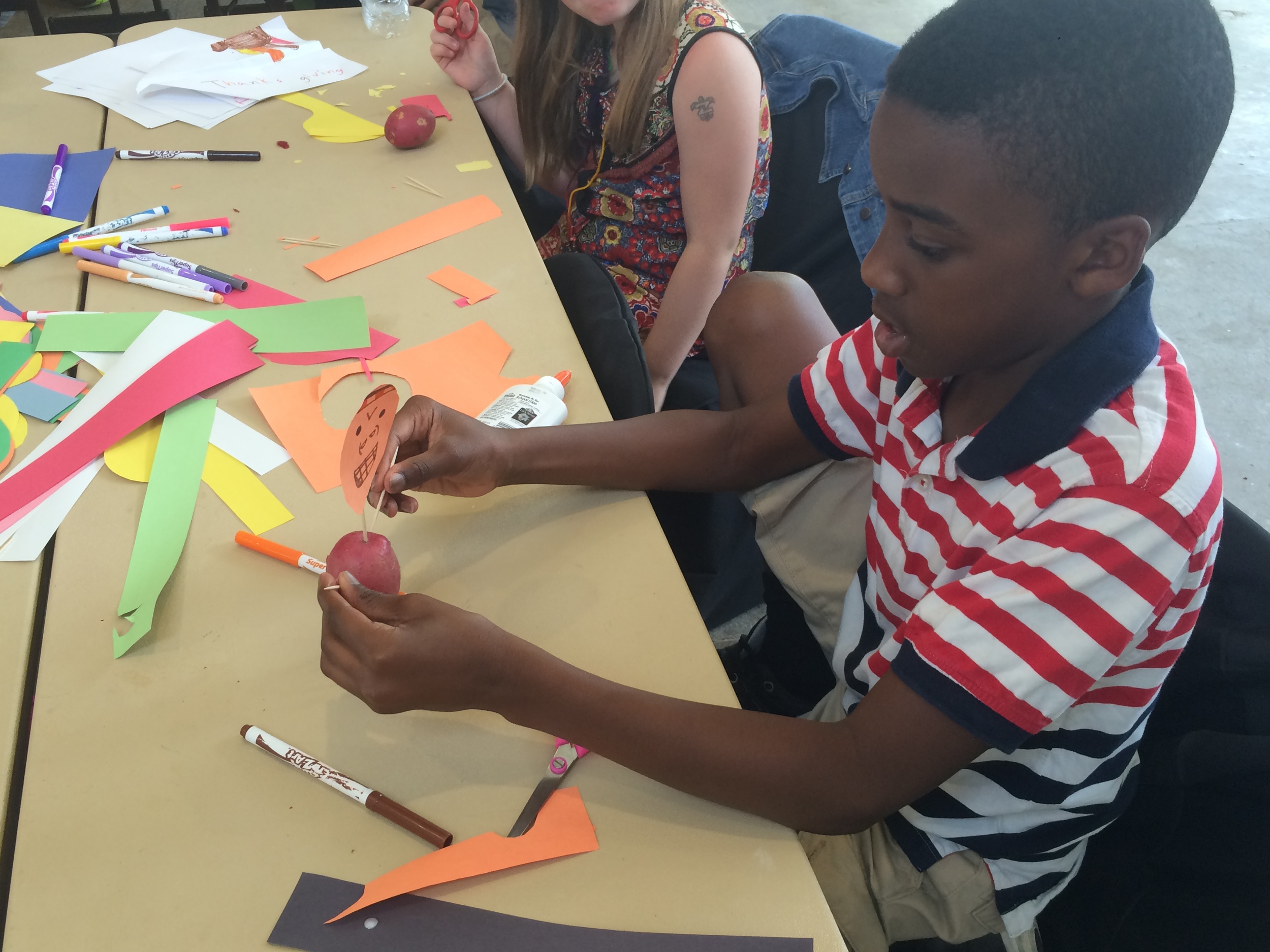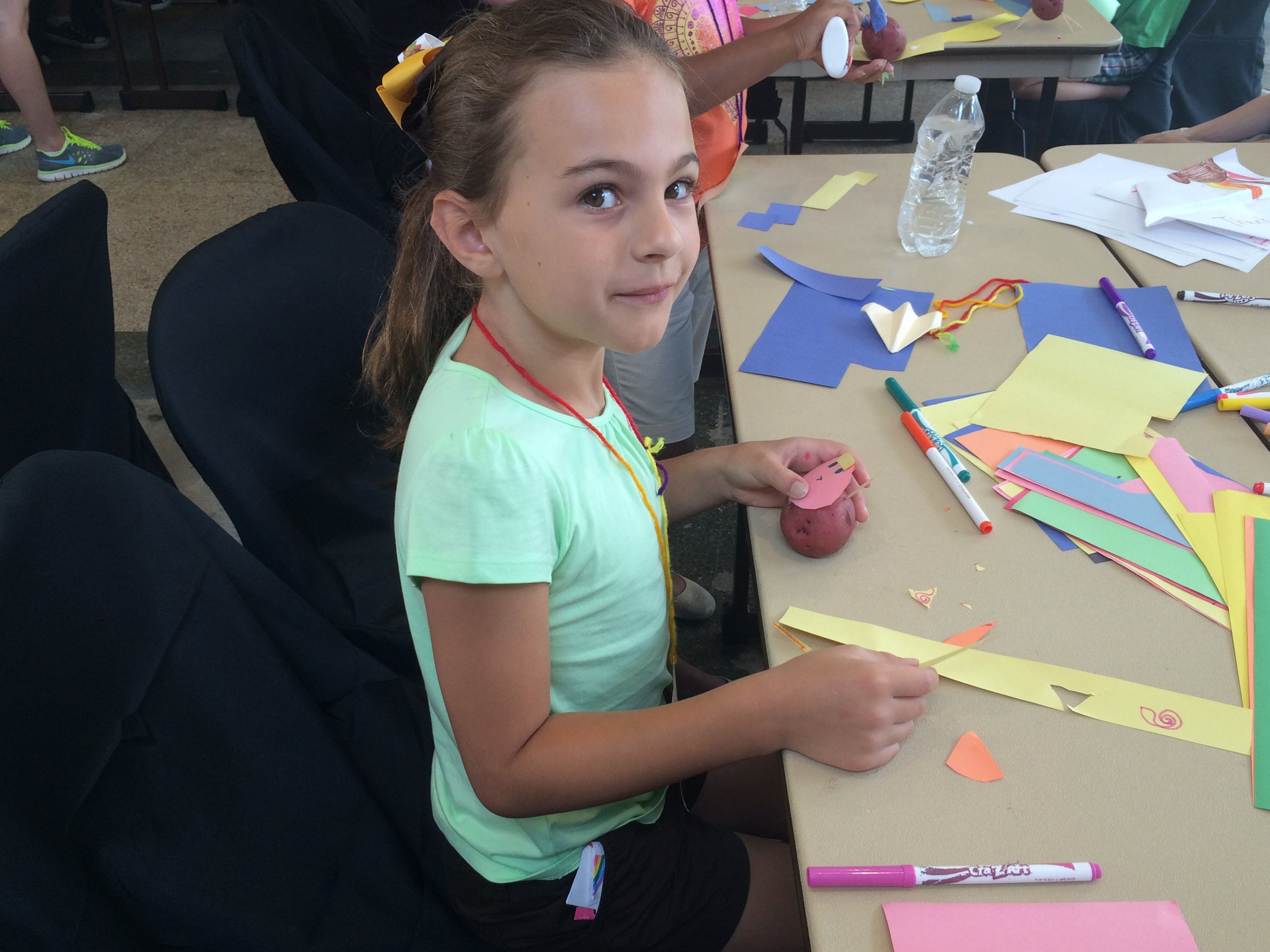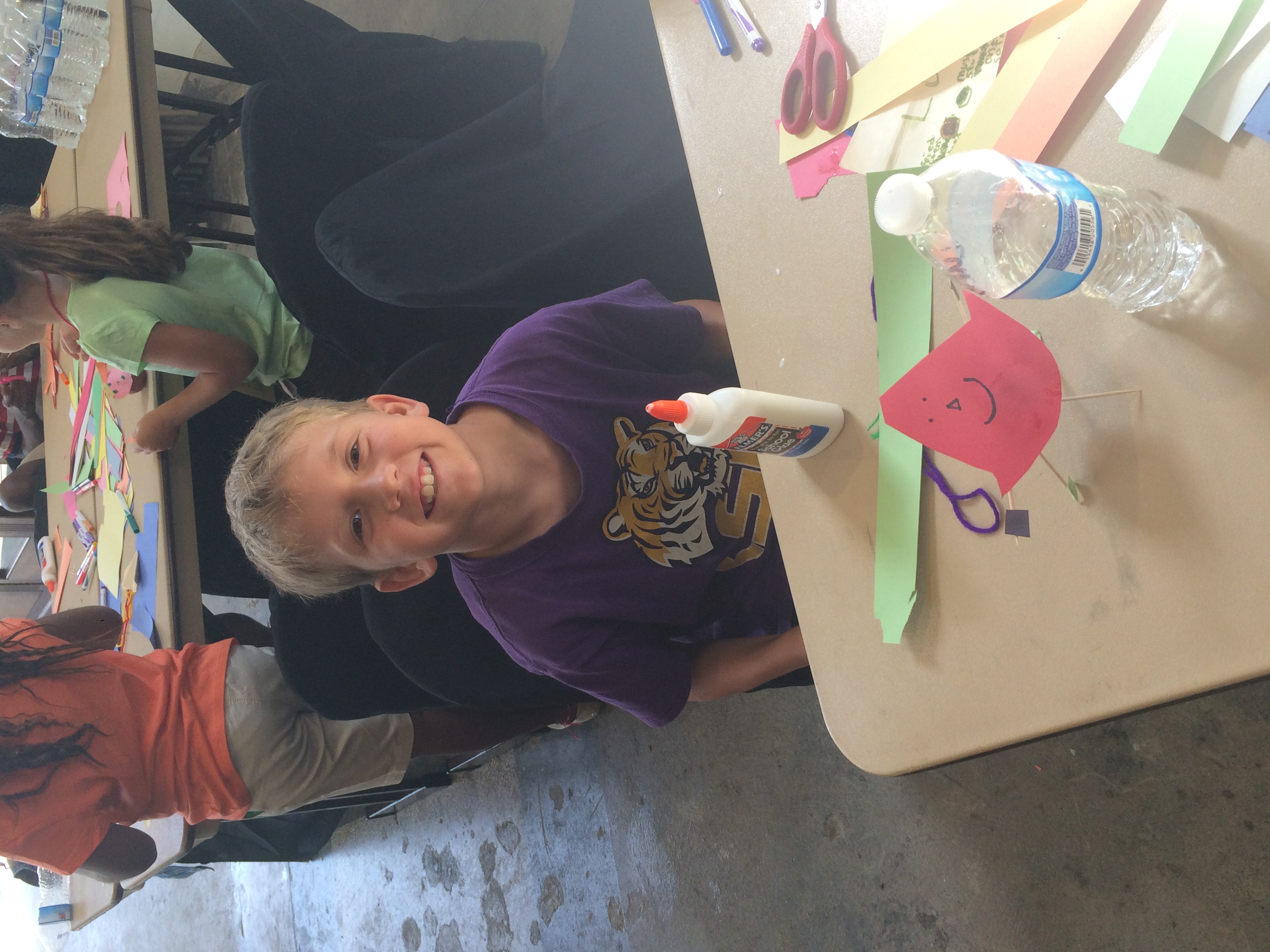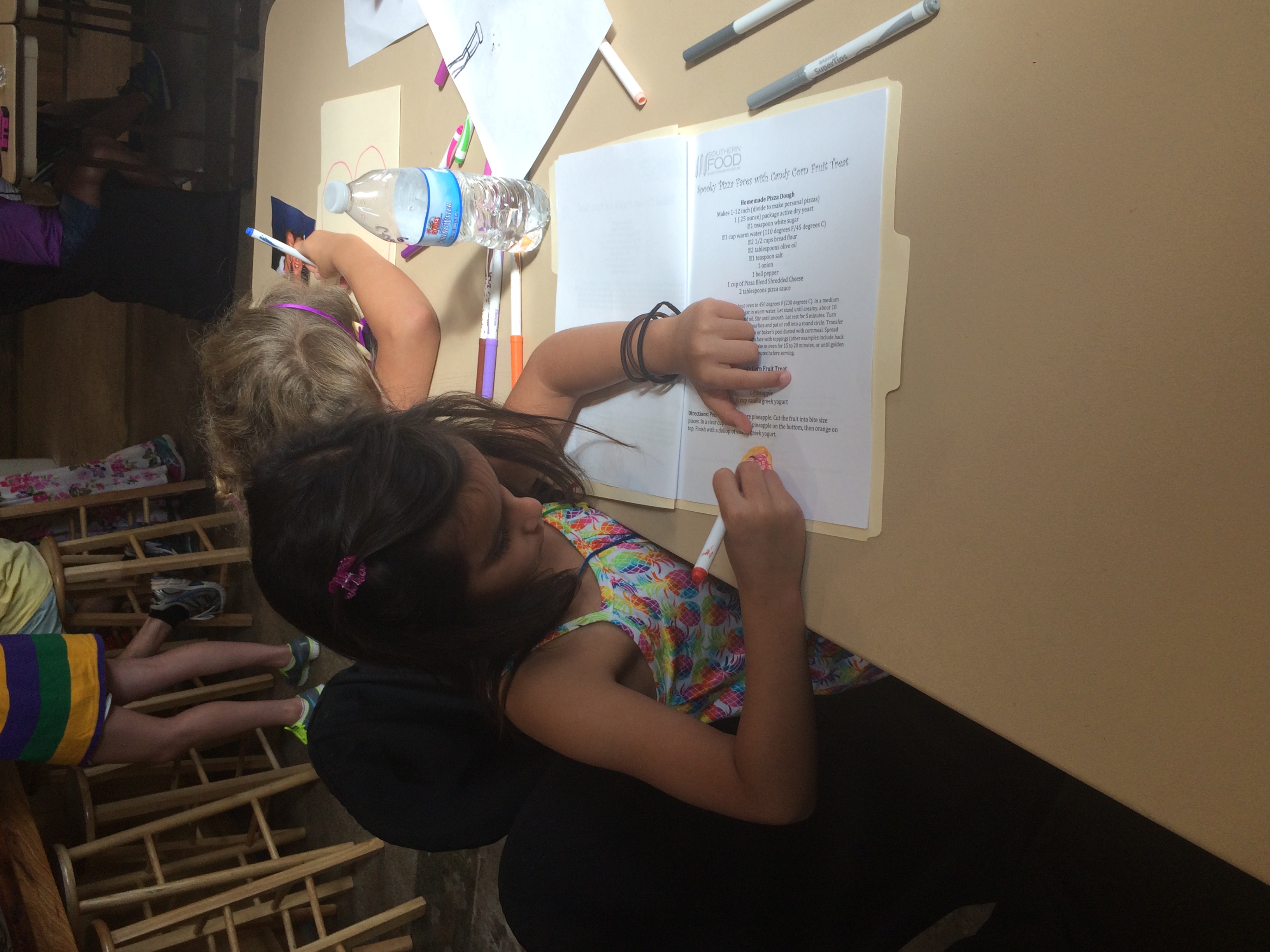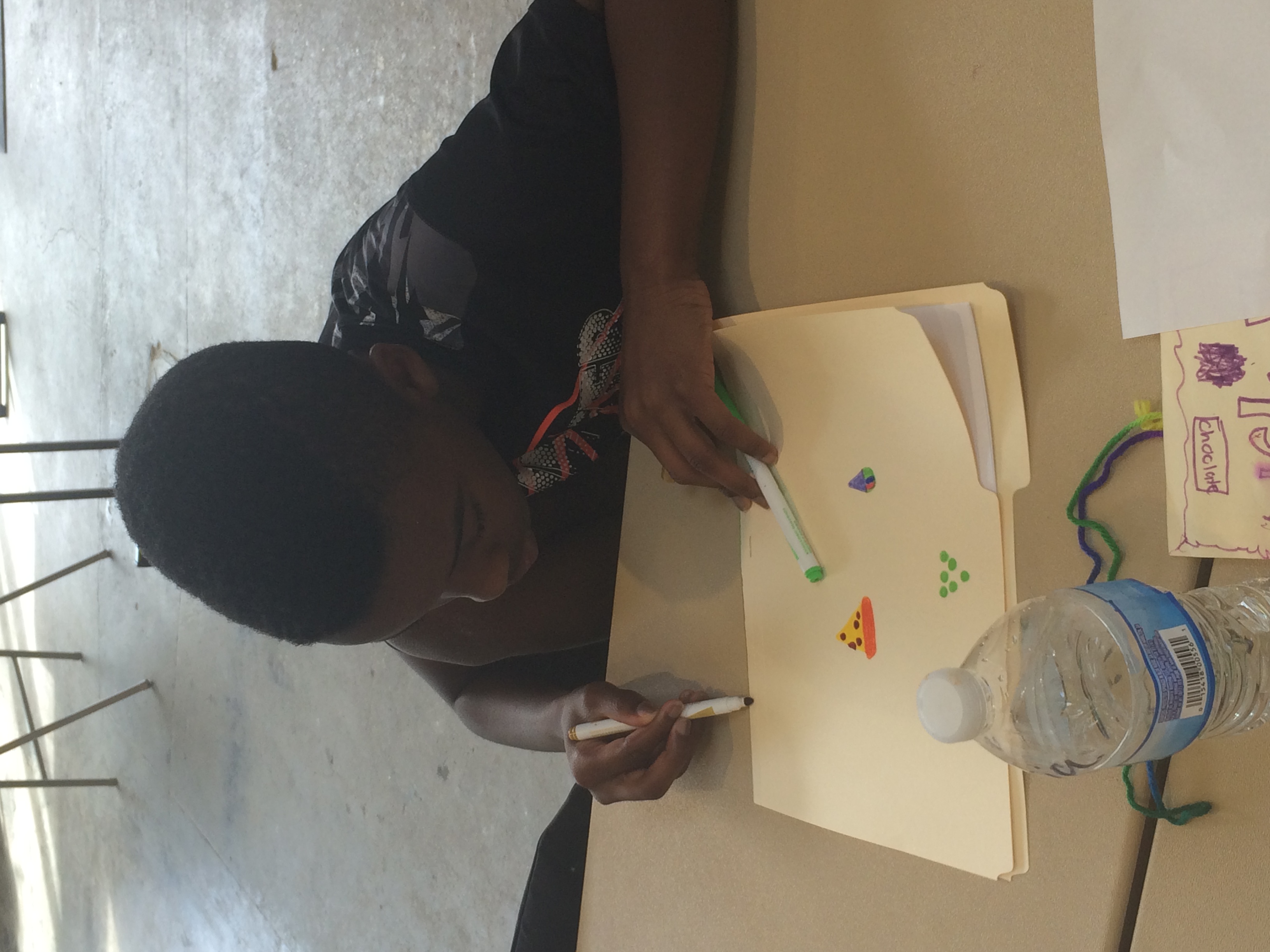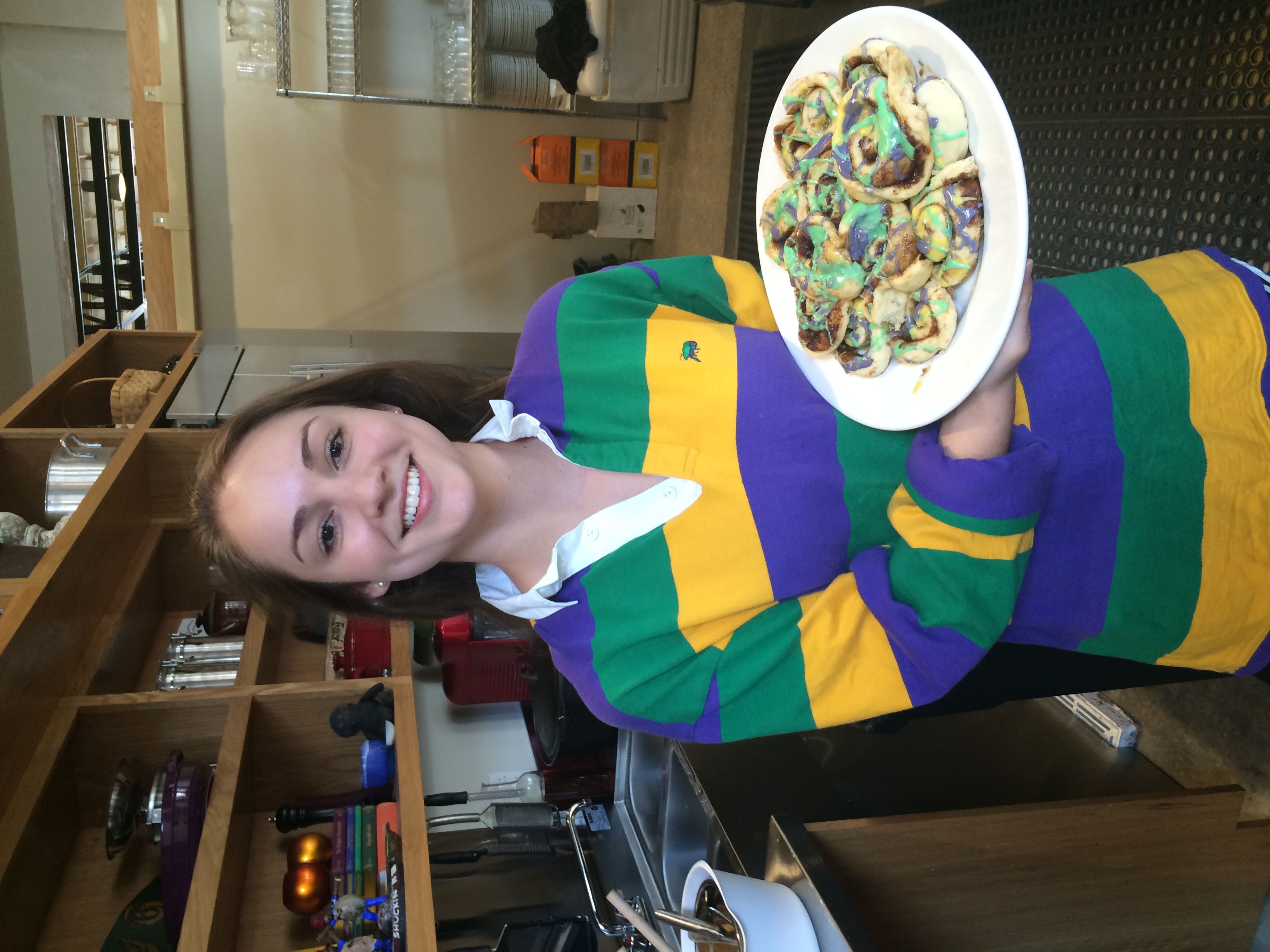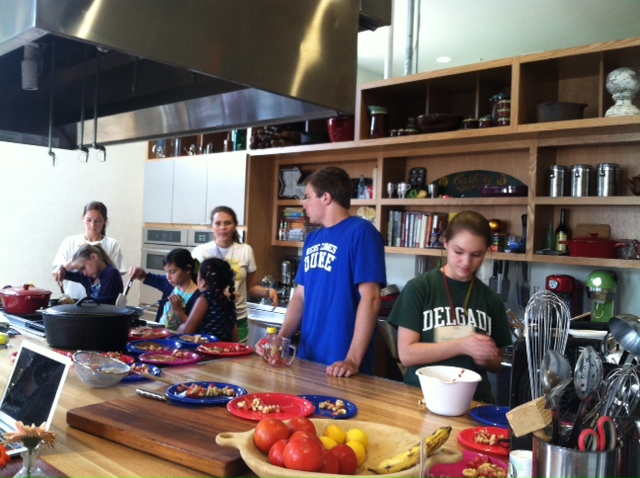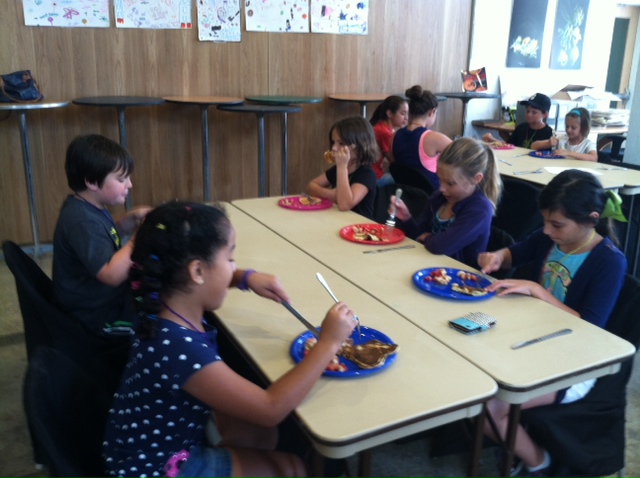 Monday, June 15th
We started off getting to know each other right away by making nametags with our favorite foods on them and sharing the answer to a question with camp.
Then, we got split into teams according to our theme for this week: holidays! Teams Valentine's Day, 4th of July, Halloween, Thanksgiving, and Mardi Gras all made banners to represent their group.
After, we went outside to play Four Corners and Hungry Chefs and Yummy Food.
Finally, we made pancakes from scratch that we topped with chopped bananas, strawberries, cinnamon, and honey (a great alternative to syrup!). A great meal for both Valentine's Day and any other day as well!
Tuesday, June 16th
We started off our 4th of July themed day by making fireworks out of sand that we food colored. This was a fun way to get creative with a material that we probably will have around our house!
Then, we played a game of food and America centered jeopardy. The Halloween team won!
After, we went outside for one of our favorite games: Chefs and Waiters!
To celebrate the 4th of July, we made baked chicken nuggets and red wine vinegar potato salad (a great substitute for mayonnaise potato salad). We enjoyed our healthy spins on 4th of July favorites and got excited to celebrate in a couple of weeks!
Wednesday, June 17th
We started off our day by making candy masks to celebrate Halloween! This way, we can eat our candy and have it too.
Then, we learned about food groups by putting our creativity to the test again. We designed costumes made of food from each food group.
We went outside to play zombie tag. Run fast or you will need the doctor to bring you healthy foods!
After, we kneaded the dough for our own personal pizzas! We used pepperoni, onions, and green peppers to create spooky faces on them. We also made "candy corn" fruit cups out of oranges, pineapple, and vanilla Greek yogurt.
Thursday, June 18th
We started off celebrating Thanksgiving by making potato people! The clothes and personalities that all of the campers came up with were amazing
Then, we had snack wars! Campers were split up into groups of two and given a banana, peanut butter, dried cranberries, raisins, and a little bit of time to make a creature. Awards for most creative, best name, best teamwork, and best overall were given out and campers had the option of eating their creation!
After, we went outside to play Knockoff Tag. Inside, we played Who's the Chef?
For Thanksgiving, we made turkey meatballs, sweet potato casserole, and an apple and cranberry salad. Try this meal at home for a November preview!
Friday, June 19th
This morning we made our own chef hats to complete our week of becoming chefs! We also decorated cookbooks filled with the recipes that me made this week. We marked what we loved and what we would like to substitute so that we can modify our recipes to our own tastes when we make them again at home!
Then, to start off celebrating Mardi Gras, we designed our own parade floats in the shape of our favorite foods.
After, we went outside to play Refrigerator Tag.
In the spirit of New Orleans, we cooked jambalaya and made Mardi Gras cinnamon rolls to take the place of a traditional king cake.
Thank you so much to everyone who was involved in making this week so fun and delicious! We hope to see you again next week or next summer. Most importantly, keep cooking chefs!