Touring the Cocktail: MOTAC Los Angeles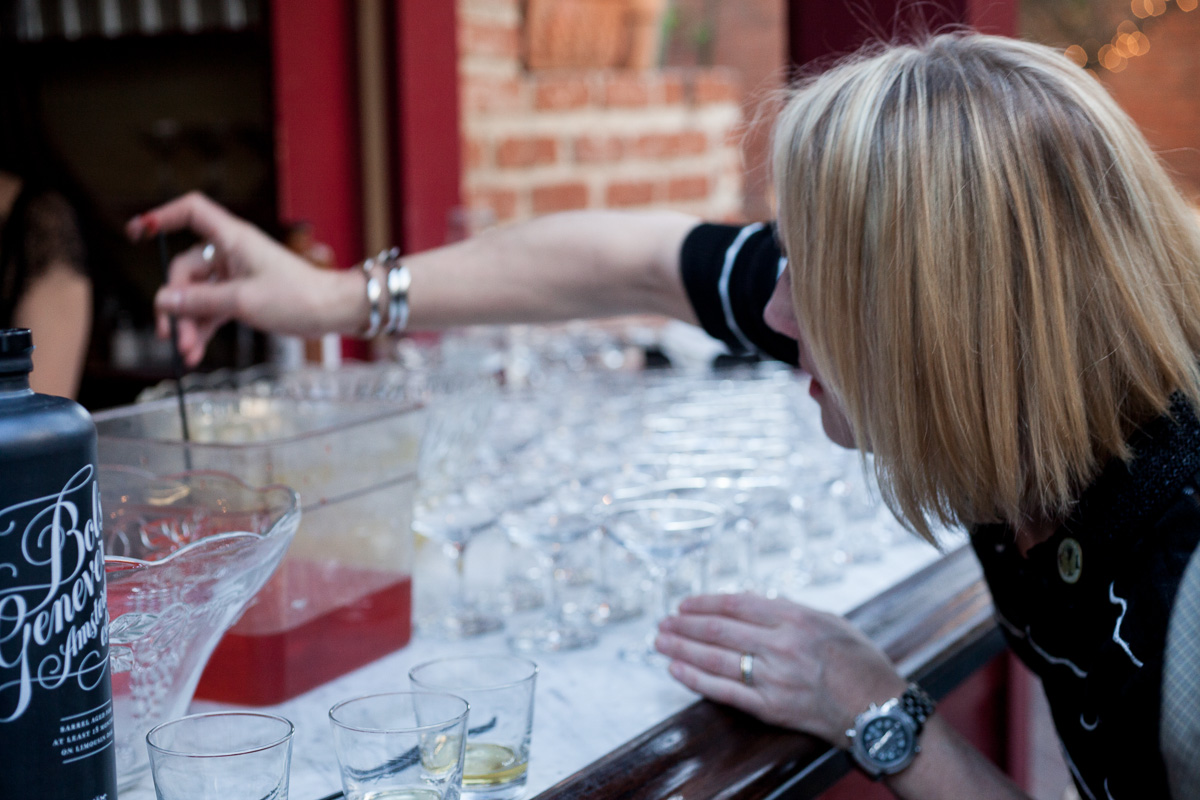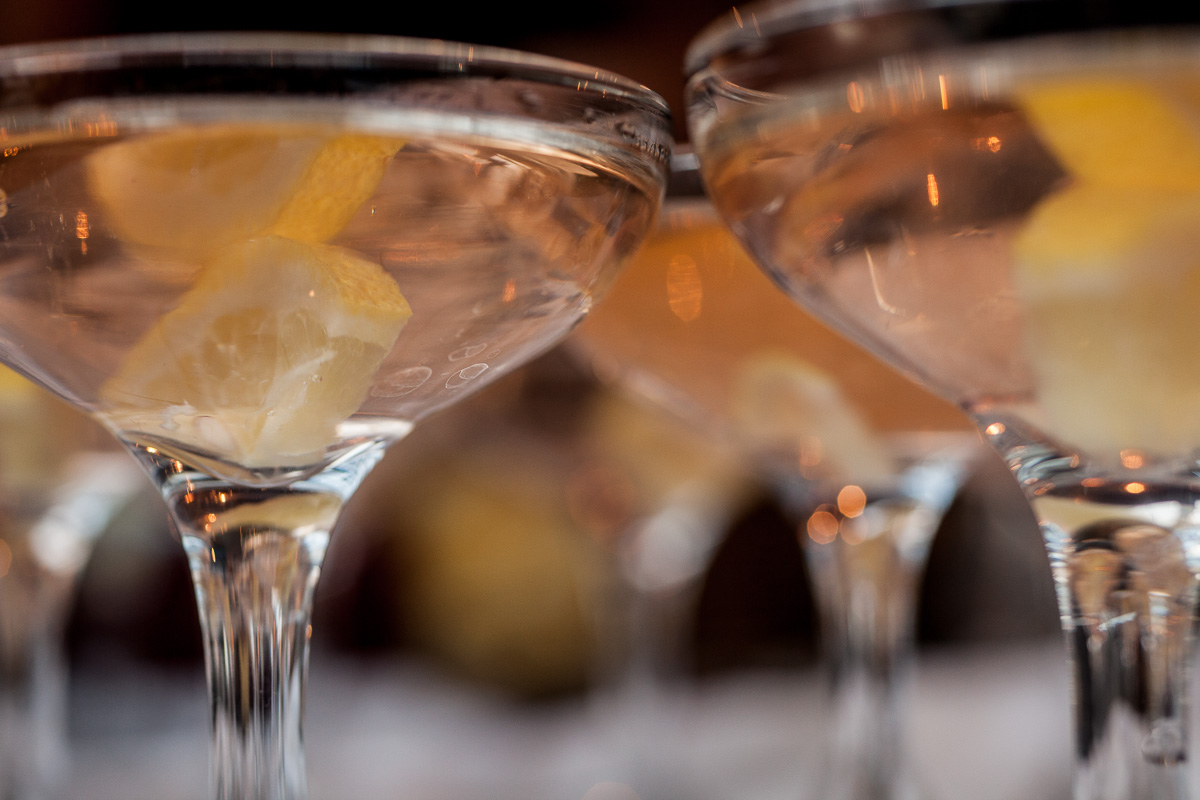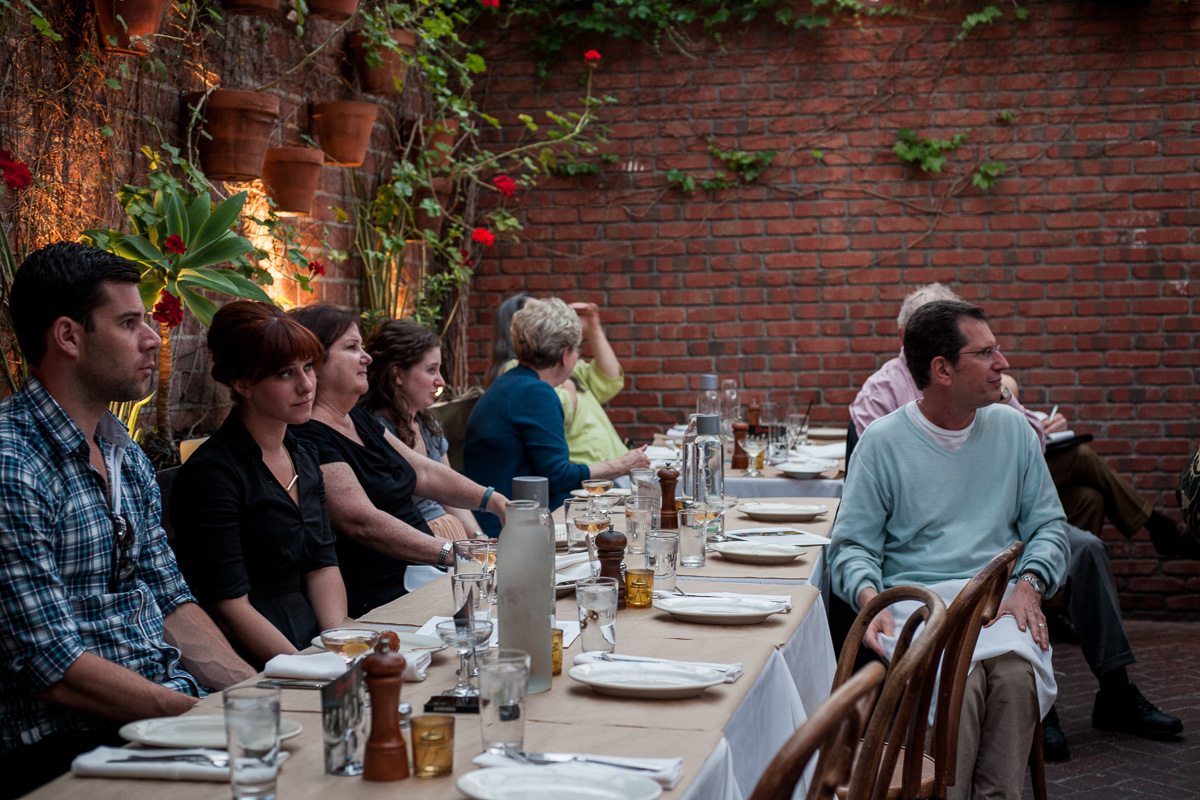 "A History of Gin in Five Cocktails," the launch of Touring the Cocktail: MOTAC Los Angeles, was a great success. We'd like to thank everyone who played a role in staging this special evening, including but certainly not limited to, our presenter Lesley Jacobs Solmonson, our hosts at Dominick's Restaurant & Bar in West Hollywood and its GM Jessica Schmidt and Executive Chef and Co-Owner Brandon Boudet, the Southern California Chapter of the United States Bartenders Guild for promoting the event and staffing it with two wonderful bartenders: Christine Wiseman and Nancy Kwon, MOTAC volunteer extraordinaire Kat Witt, and SoFAB California Curator Richard Foss. We're particularly grateful for the generosity of our sponsoring brands and portfolios.
Using five gin cocktails as a historical road map, Lesley Jacobs Solmonson, author of "Gin: A Global History," traced the evolution of gin from its earliest days as a medicinal juniper-based tonic to the current explosion of artisan gins. We much enjoyed our first Touring the Cocktail: MOTAC Los Angeles event, and many thanks to everyone who helped make this event possible.
See more photos from the evening here. All photos courtesy of Nino Andonis Photography.
About the speaker: Lesley Jacobs Solmonson is the spirits/wine writer for the LA Weekly, as well as a freelance food/drink journalist. Her work has been published in Gourmet, Wine Enthusiast, and numerous other publications. Her book "Gin: A Global History" was released in spring of 2012 by Reaktion Books. She is the co-founder, with her husband David Solmonson, of 12bottlebar.com, a Saveur-nominated site that focuses on cocktail history and classic drinks. Their book "12 Bottle Bar" will be released in August 2014 by Workman Publishing.
The Museum of the American Cocktail (MOTAC), a division of the nonprofit SoFAB Institute, celebrates a singular icon and develops its craft, field, and market through exhibits, programming, and a range of media.
Many thanks to our sponsors of this event: