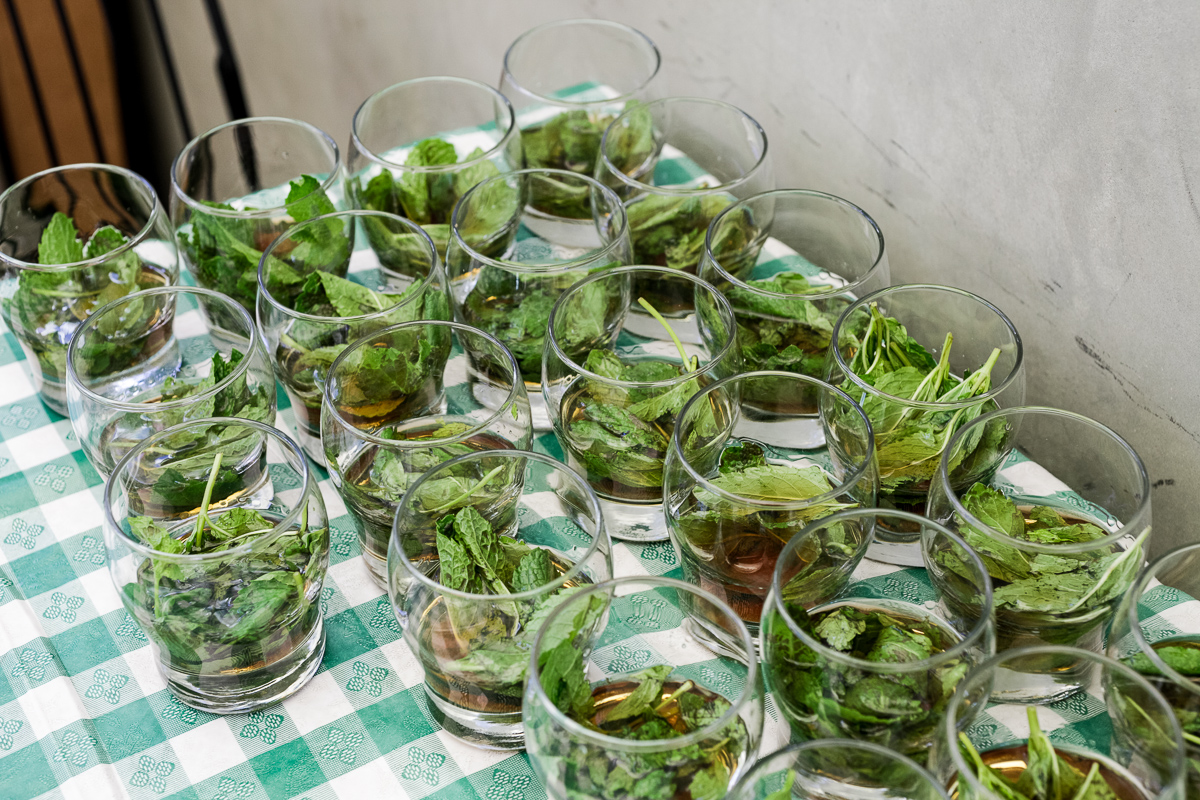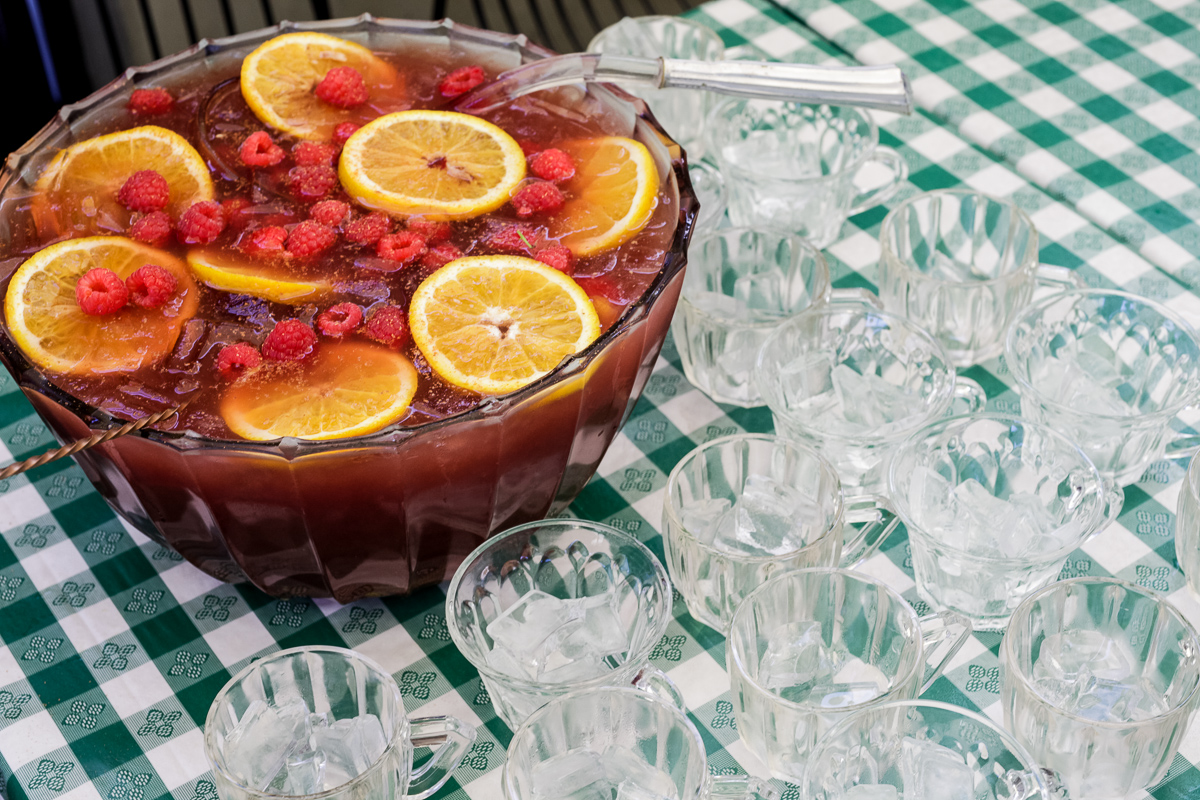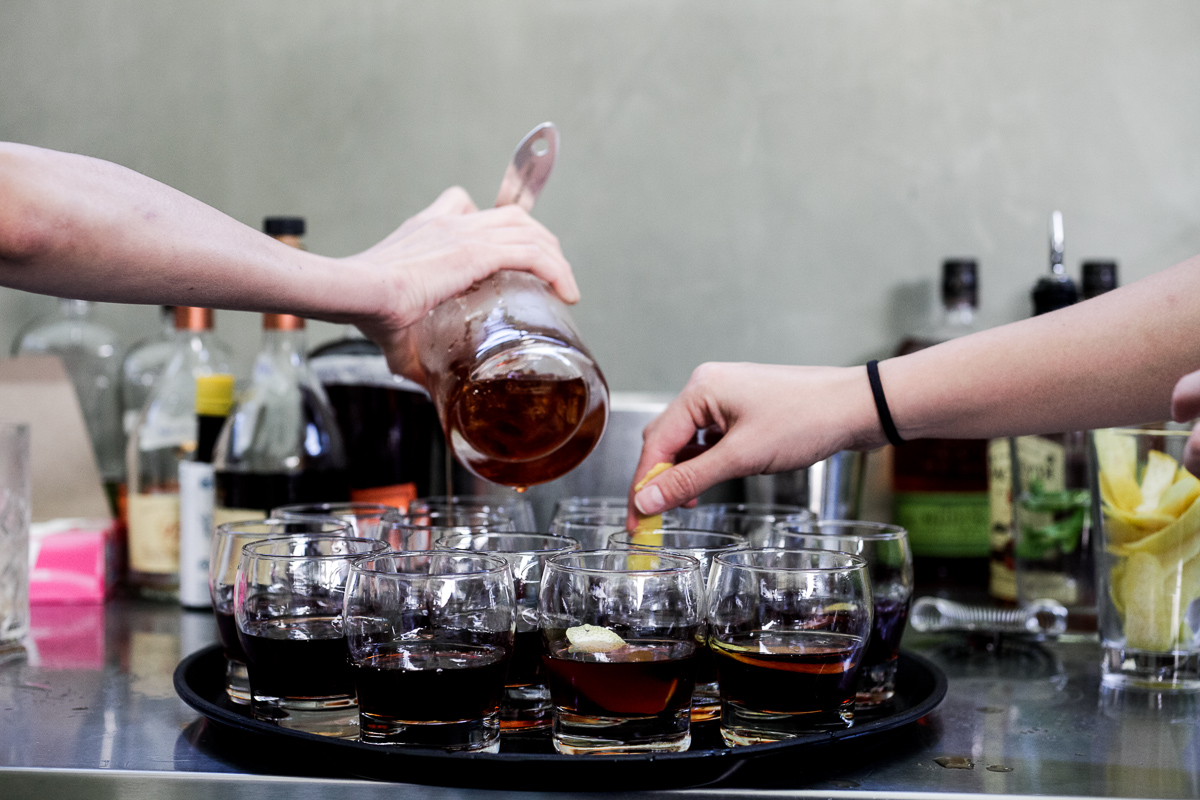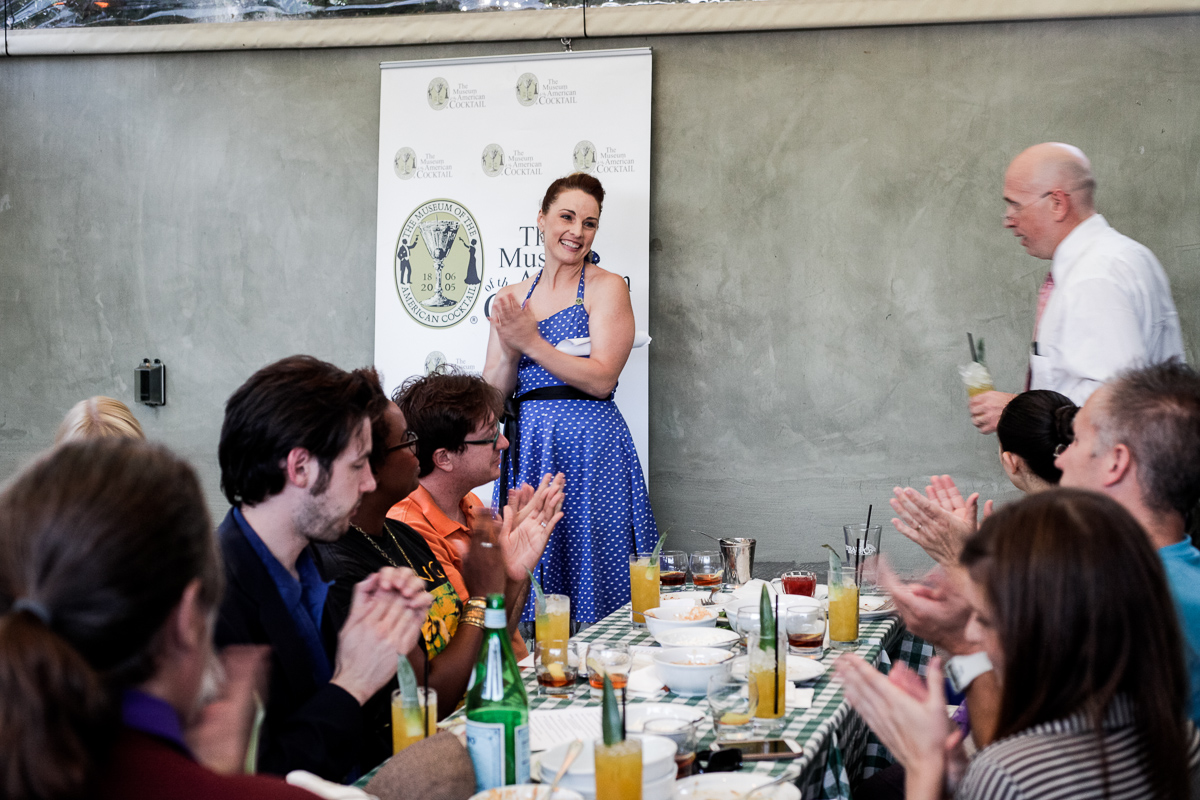 This edition of Touring the Cocktail: MOTAC Los Angeles on June 16, 2014 was near to our Southern hearts: the storied drinks of New Orleans. Kentucky-born Brent Falco explained the history and authentic flavors of real New Orleans drinks as we sampled gussied up versions of our favorite cocktails and enjoyed delightful treats from Louie's of Mar Vista.

More photos are on Facebook here. All photos courtesy of Nino Andonis Photography.
Brent Falco, a native of Louisville, Kentucky grew up on garden fresh vegetables and herbs, and fruits handpicked from family trees. Brent's culinary roots and love of experimentation are apparent in the fresh juices, syrups and infusions that balance the flavorful original cocktails and punches she's known for. A Marcos Tello protégé at First and Hope, Brent helped to introduce the popular Thursday night "Farmer's Market" Cocktail Hour, creating original cocktails for guests using all fresh ingredients from local farmers markets. She currently consults with Liquid Assets and represents Congenial Spirits, a distributor of hand-crafted distilled spirits. Learn more about Brent at www.tellodemarestla.com
Louie's of Mar Vista is an enthusiastic celebration of Southern California food and lifestyle, living in the present with an eye on the past. Chef and Owner John Atkinson is a fourth generation Angeleno who grew up in Manhattan Beach. After graduating from the College of Charleston in South Carolina, and a good bit of world travel, he returned home in 2003 to open the North End Caffe. After more than a decade, he continues to bring the best of his culinary experiences and techniques to diners in the South Bay and now at this new venture on the Westside.