Our theme for Middle School Week was New Orleans Restaurants, and we had a great time recreating some of the famous dishes from around the city.
Monday- Antoine's
To start the week, the campers made their nametags and decorated them with food and drink. Each table was a team, so they made team posters and chose their team name.
After the opening activities, we went through our culture setting acronym CHEFS (clean, helpful, experimental, friends, and safety). Then Nick put on a rousing game of jeapordy with categories on the food and history of Antoine's, the history of New Orleans cooking, and the traditions of Mardi Gras.
We then began to cook the traditional cuisine of Antoine's. We made chicken Rockefeller (a spinoff of Oysters Rockefeller), with a Roquefort Salad for the side, and a rich Baked Alaska to finish off the meal. While our Crawfish Boys finished up the meal, the rest of us went outside with Jake to play 4 Square. We returned inside and devoured a meal straight from one of the city's oldest restaurants.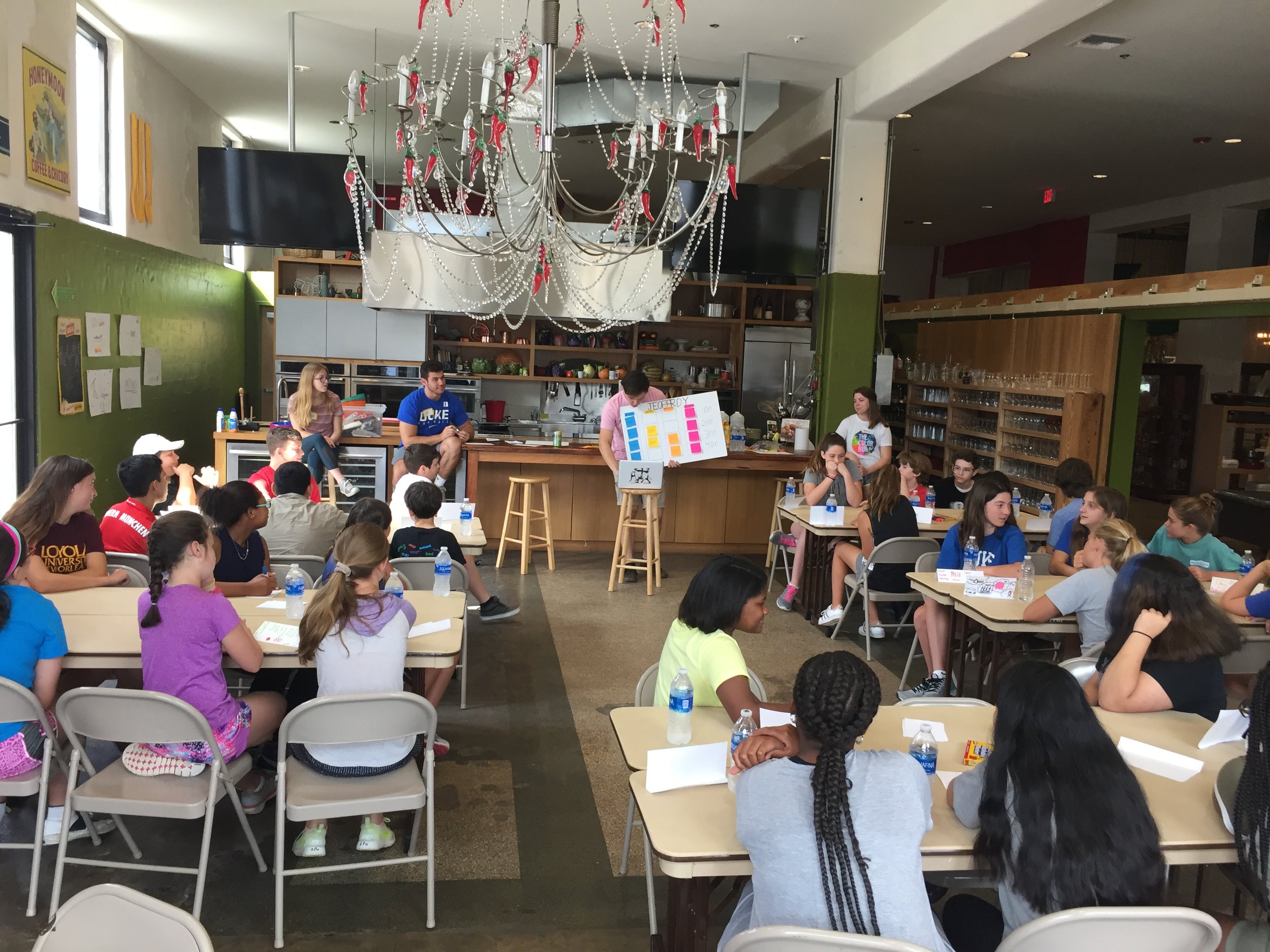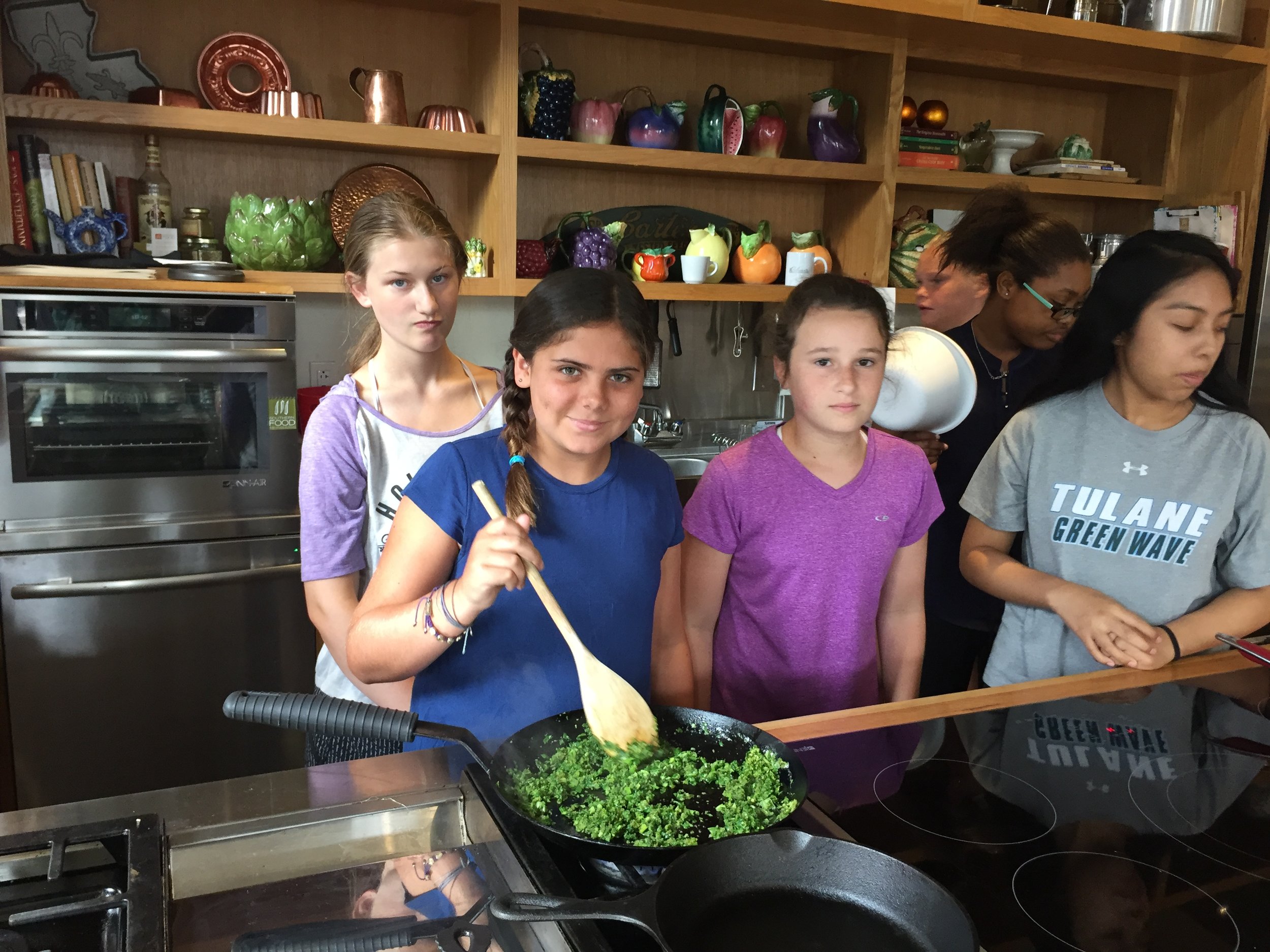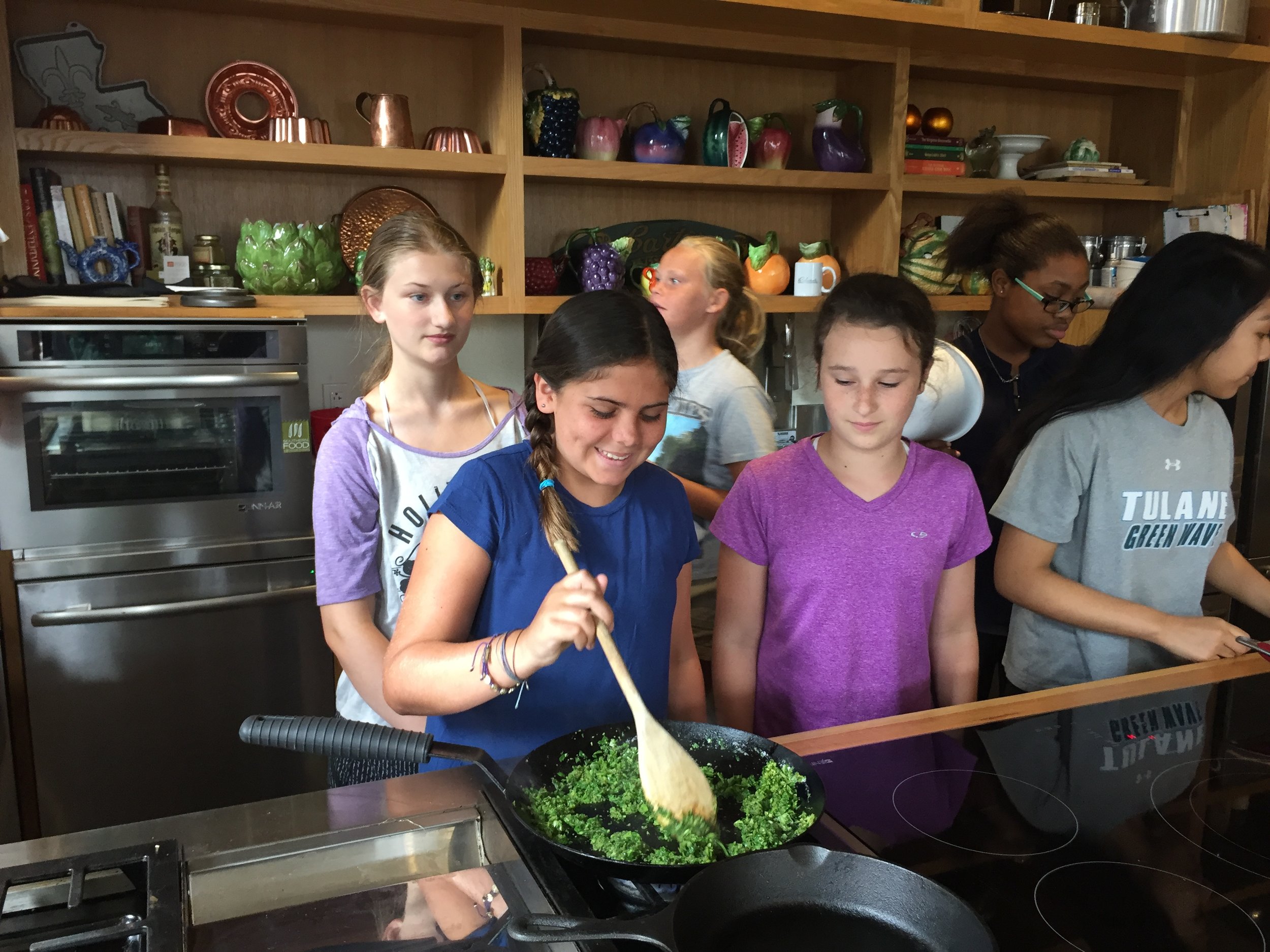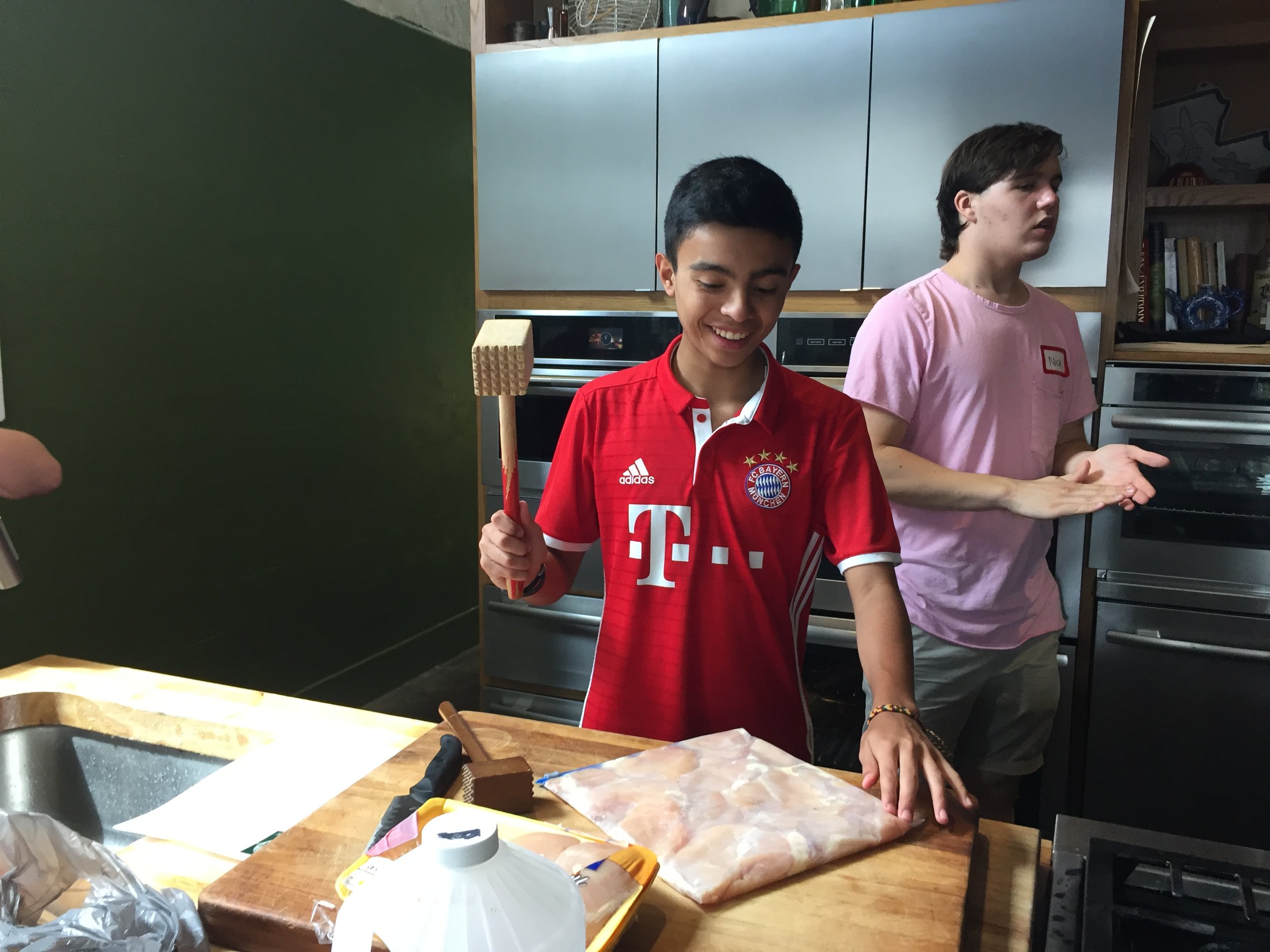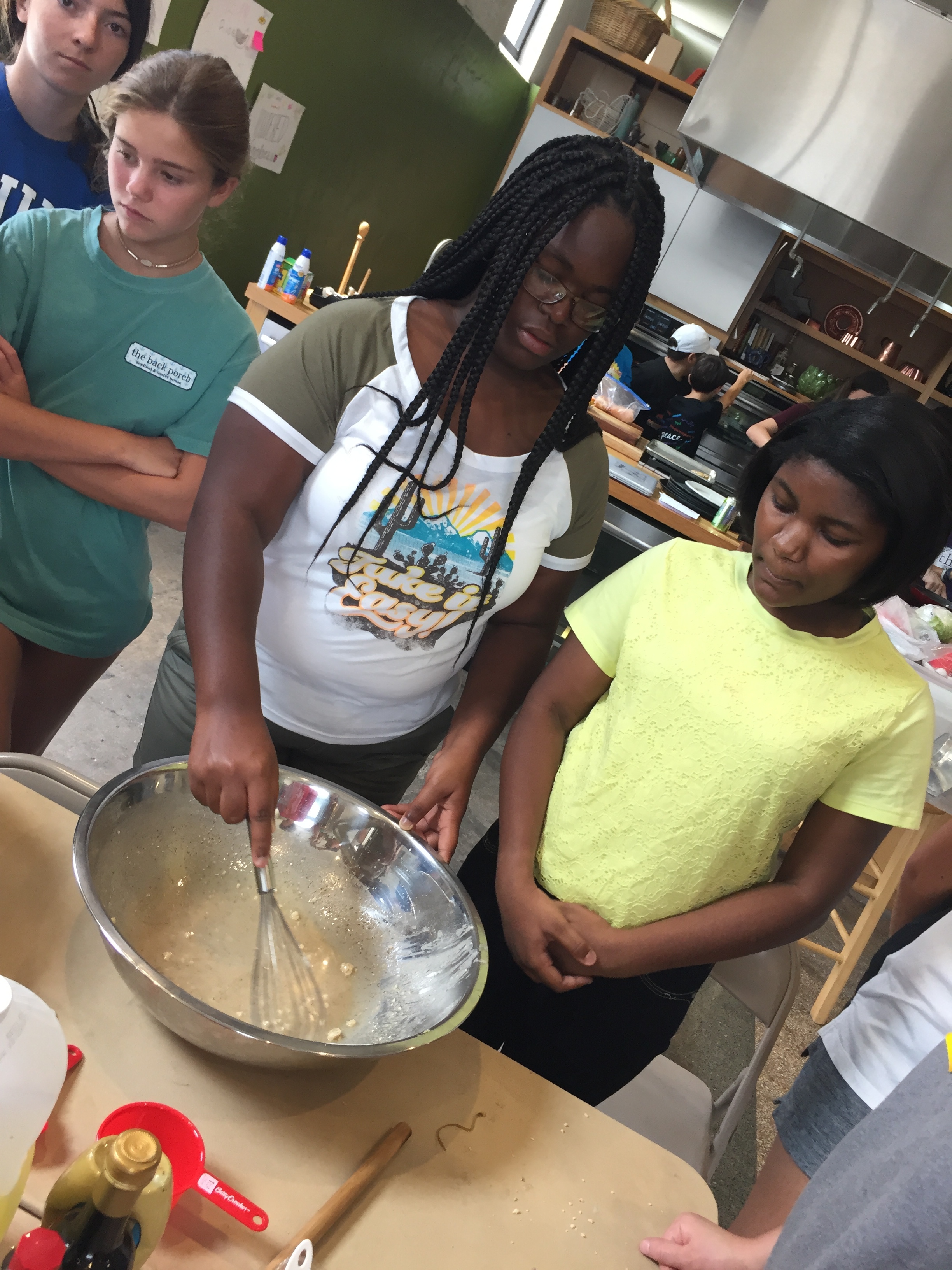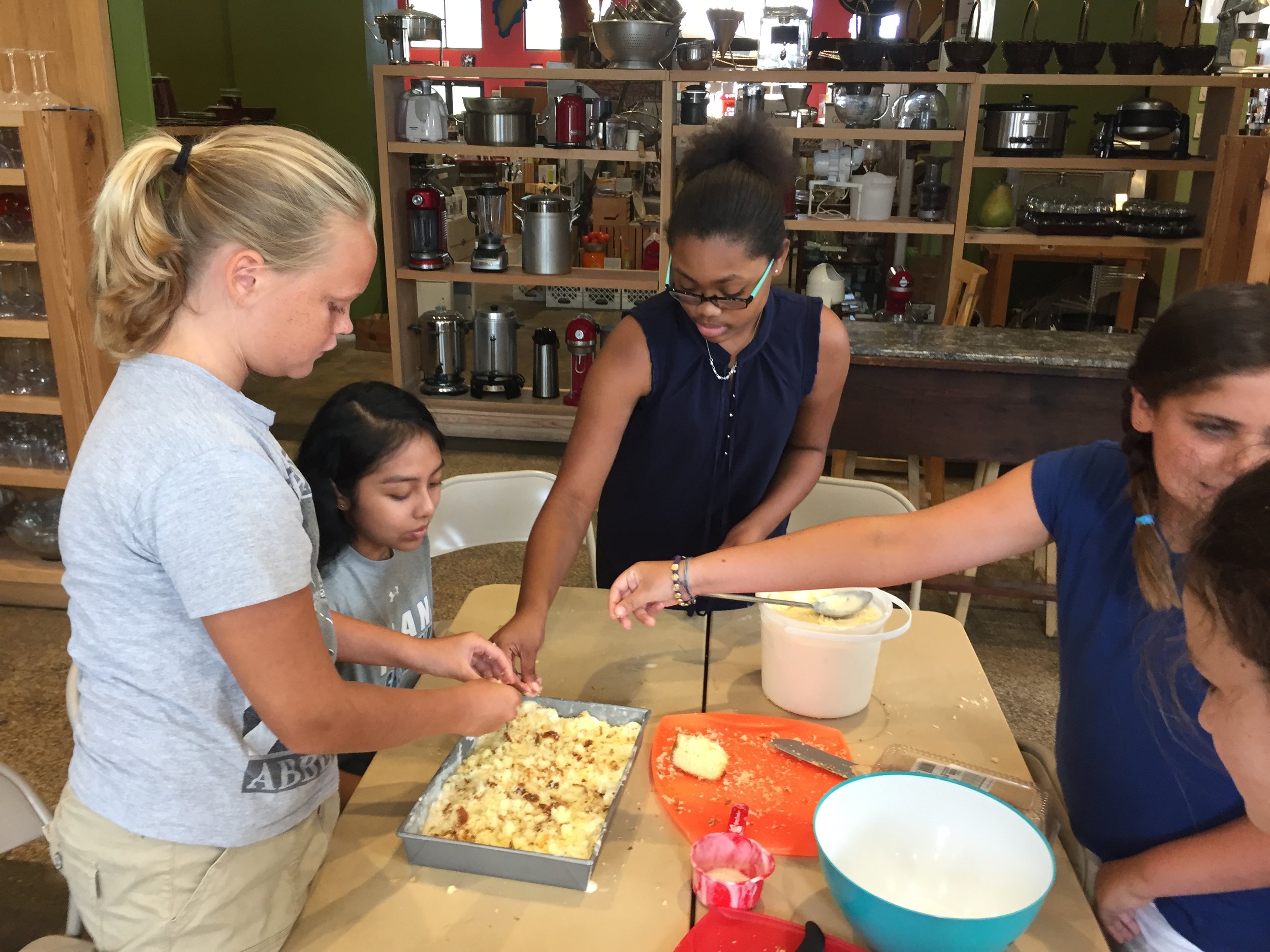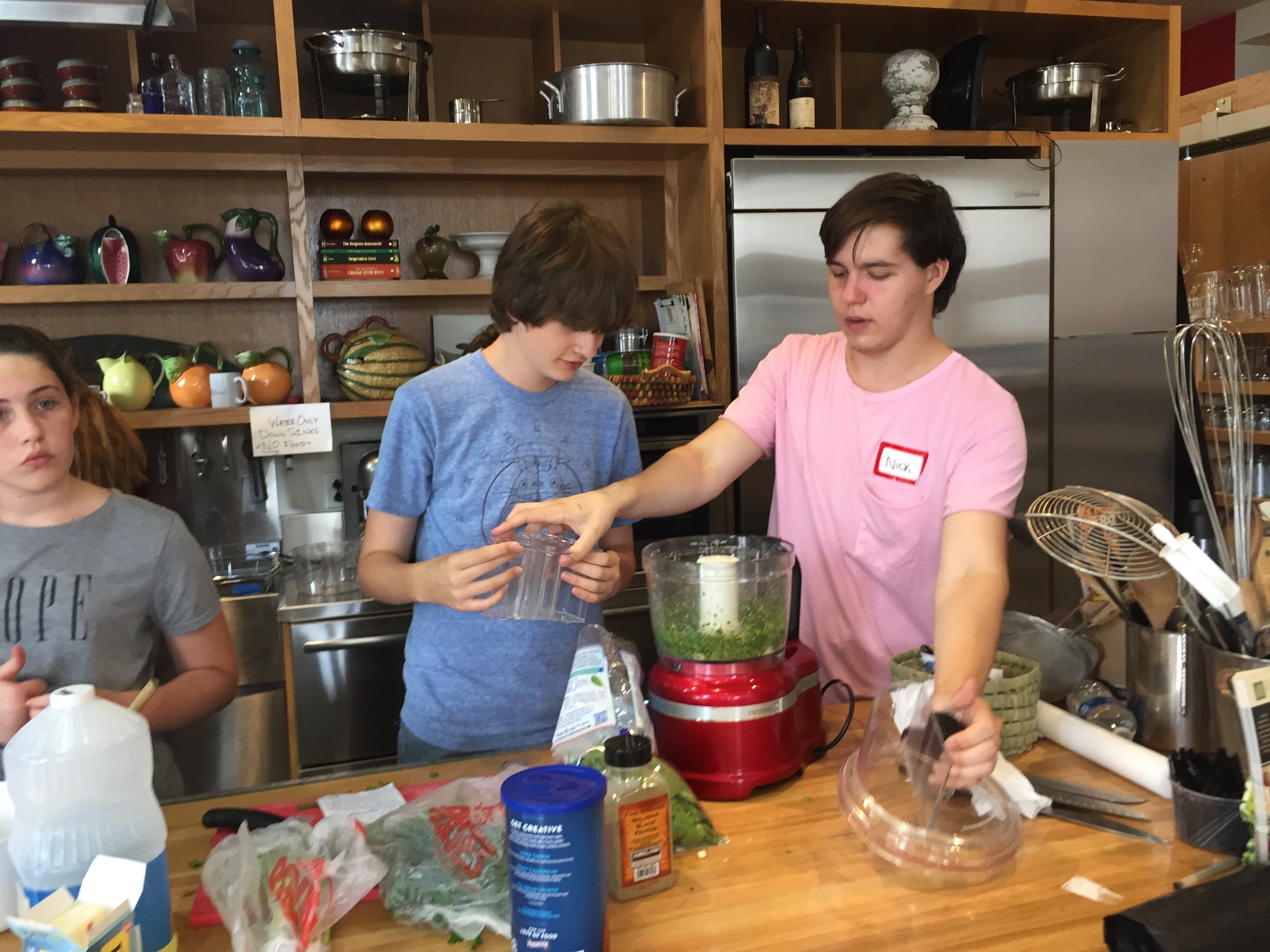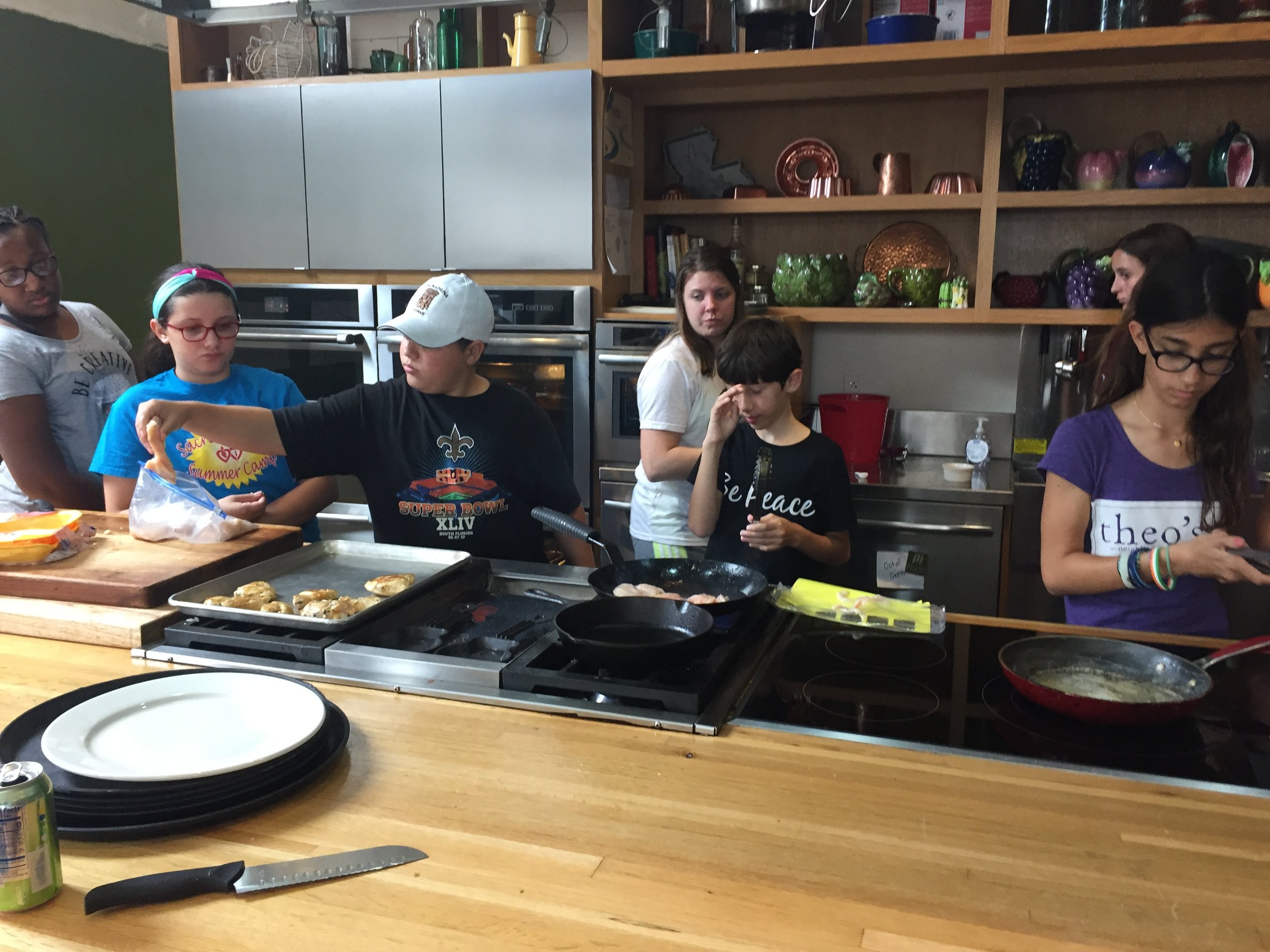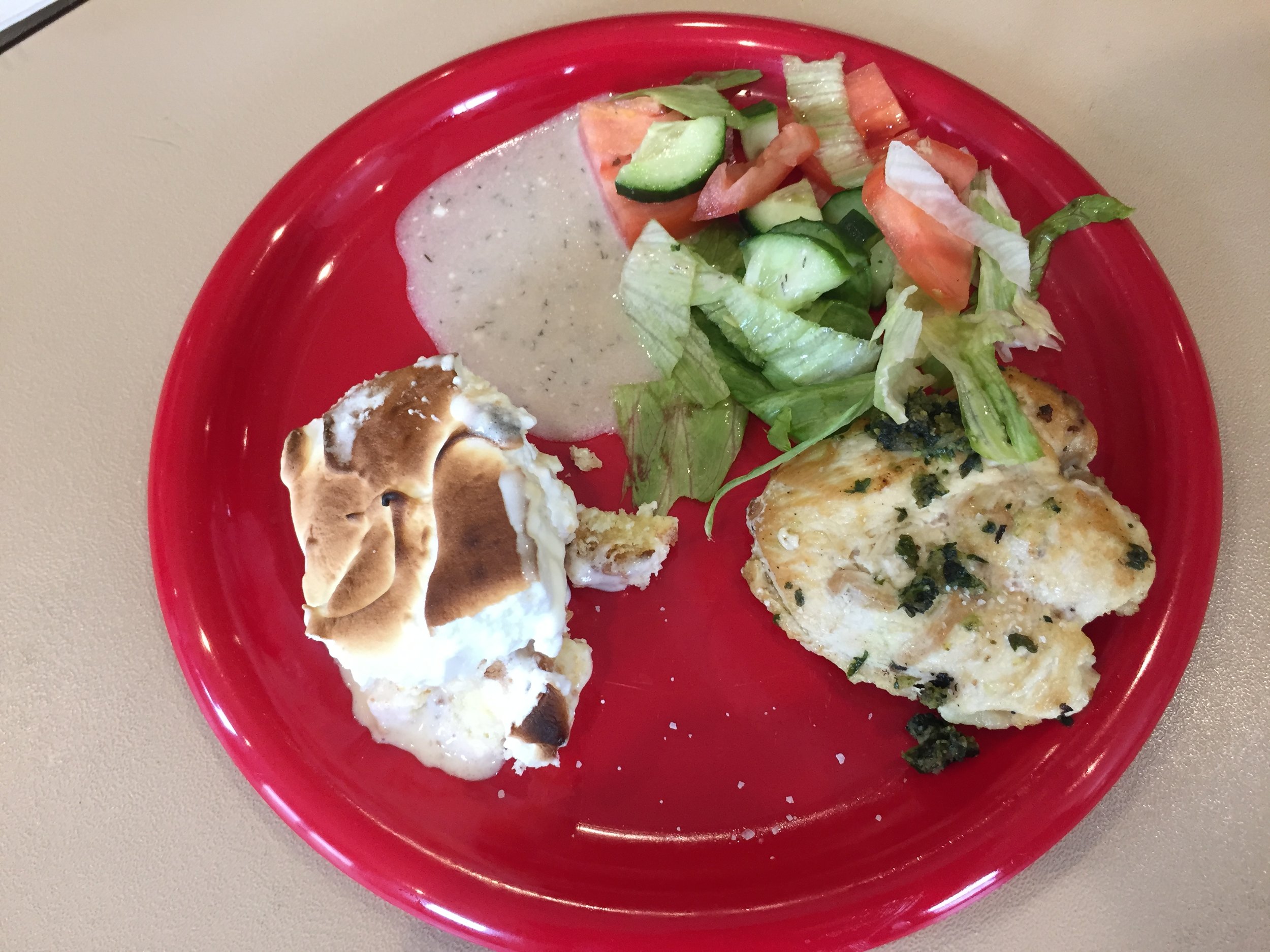 Tuesday- Commanders Palace
We started the day learning about the life of Paul Prudhomme, and then learning of some of his most famous dishes and recipes. We then went into cooking the traditional Commanders meal. It turns out that turtle is seasonal, so we decided to turn the traditional turtle soup into a alligator soup, that I must say turned out just as good. For dessert, we made bread pudding.
We went outside to ply balloon stomp while everything was finishing up, and boy was it hot. We came in ready to enjoy the meal, and we did just that. Check out all the pictures from Tuesday in the gallery below!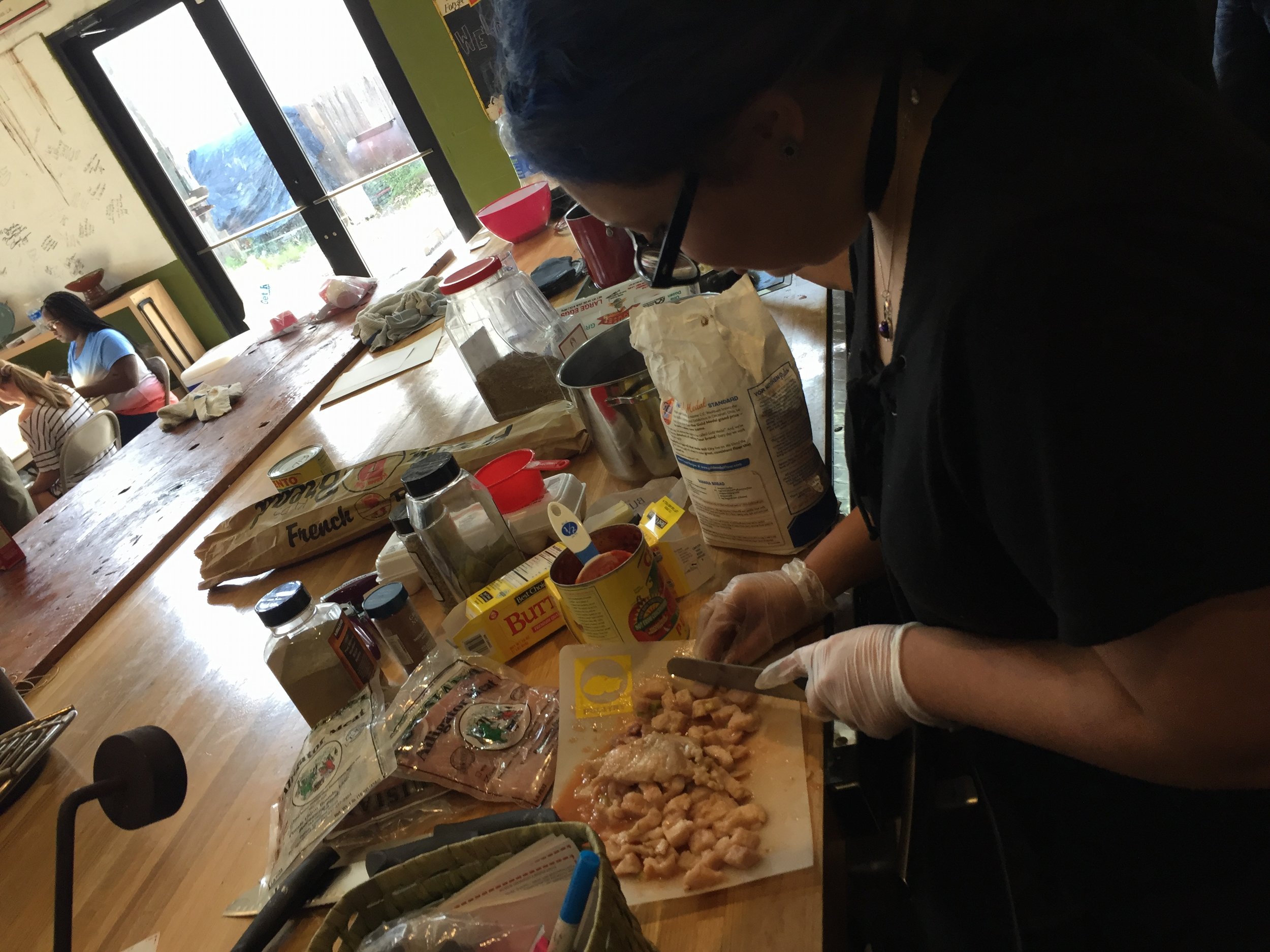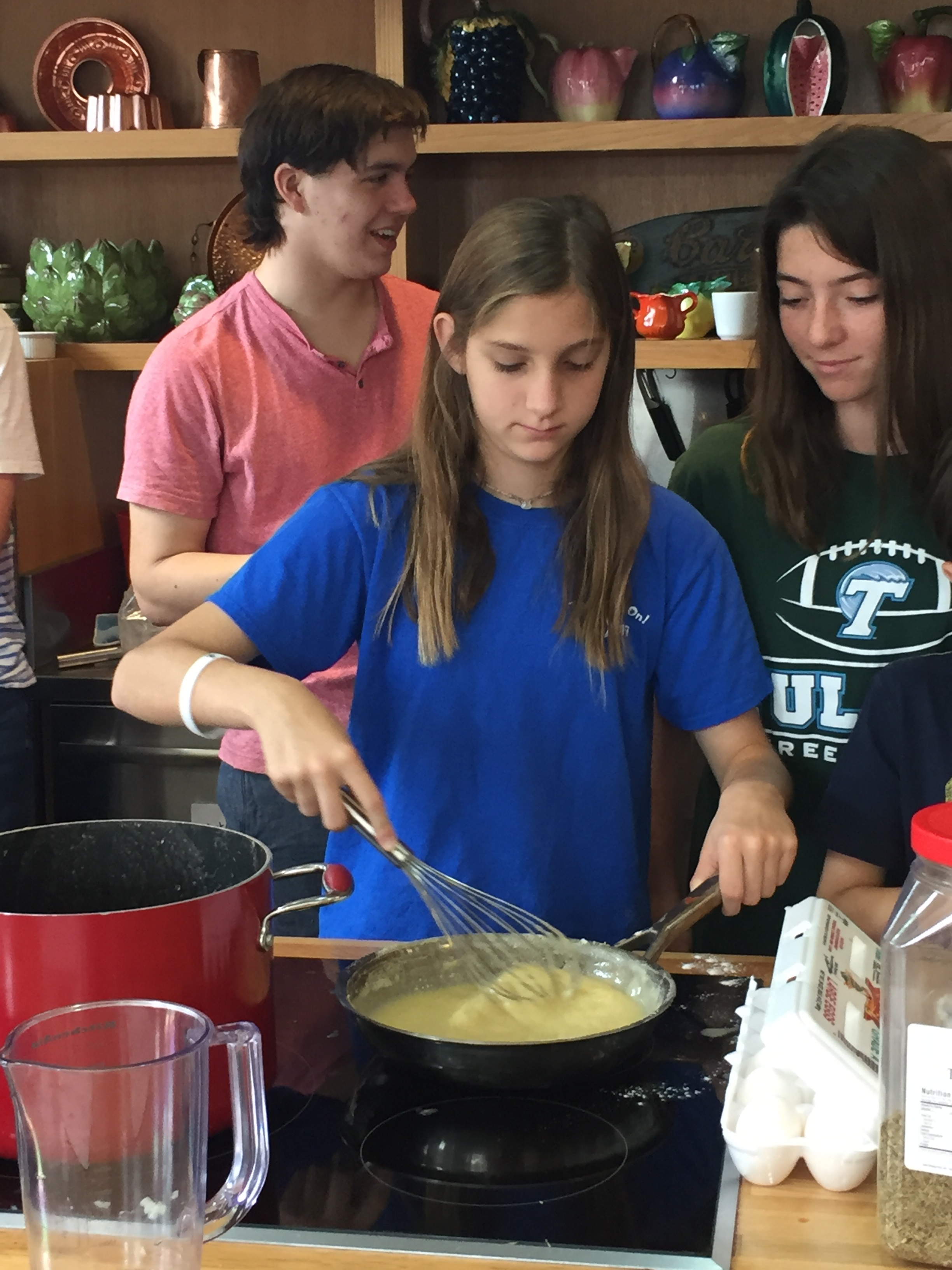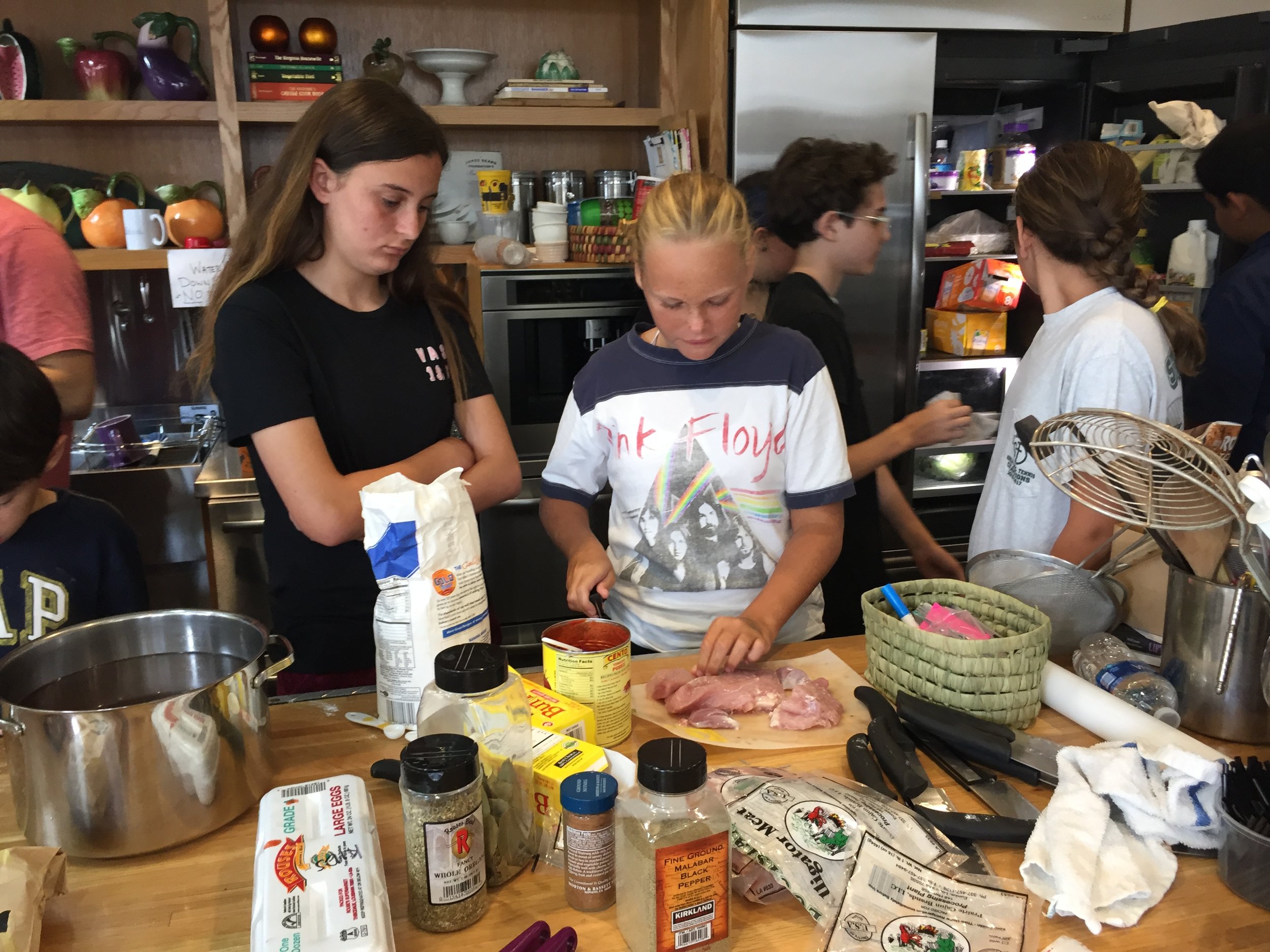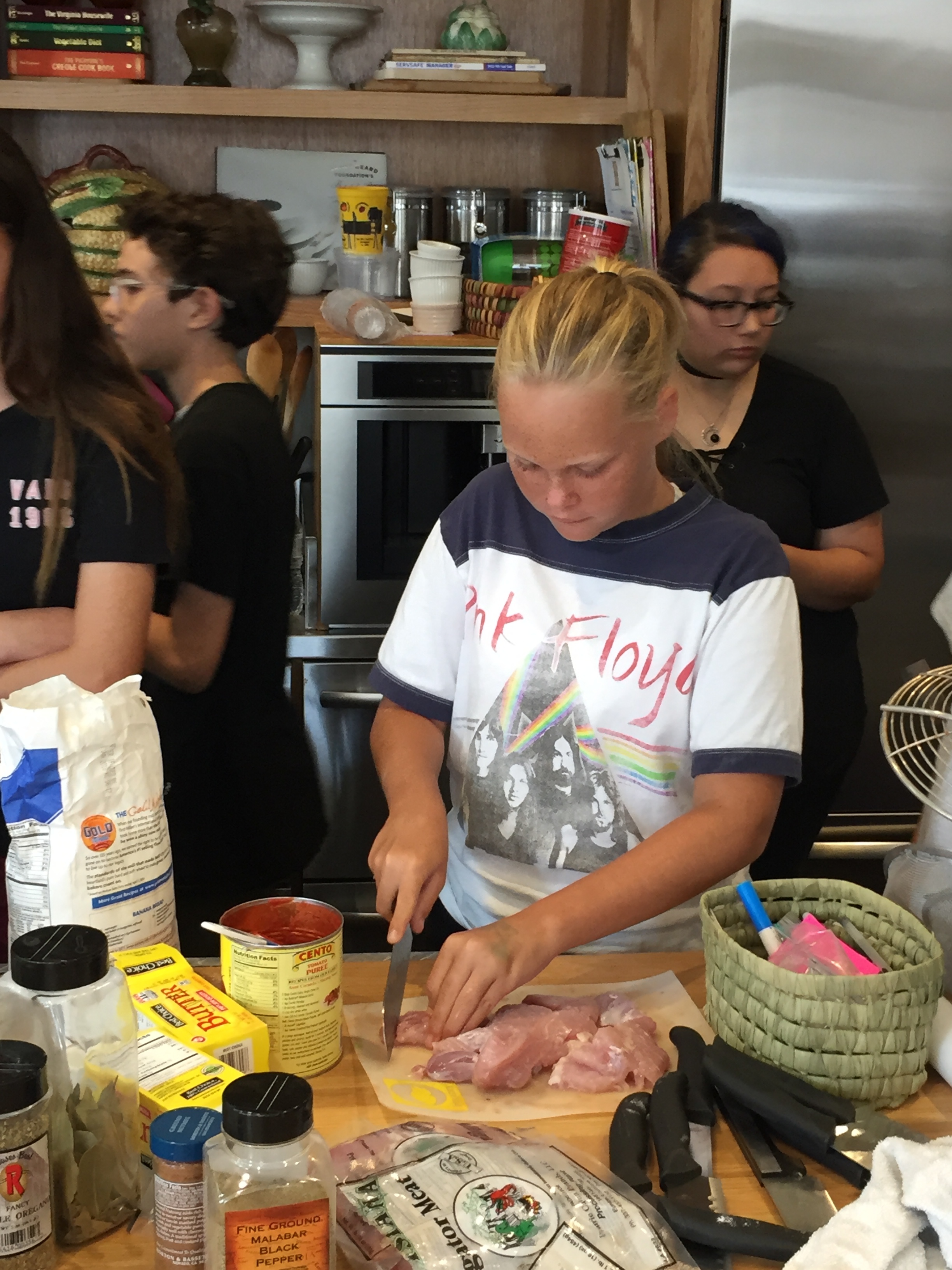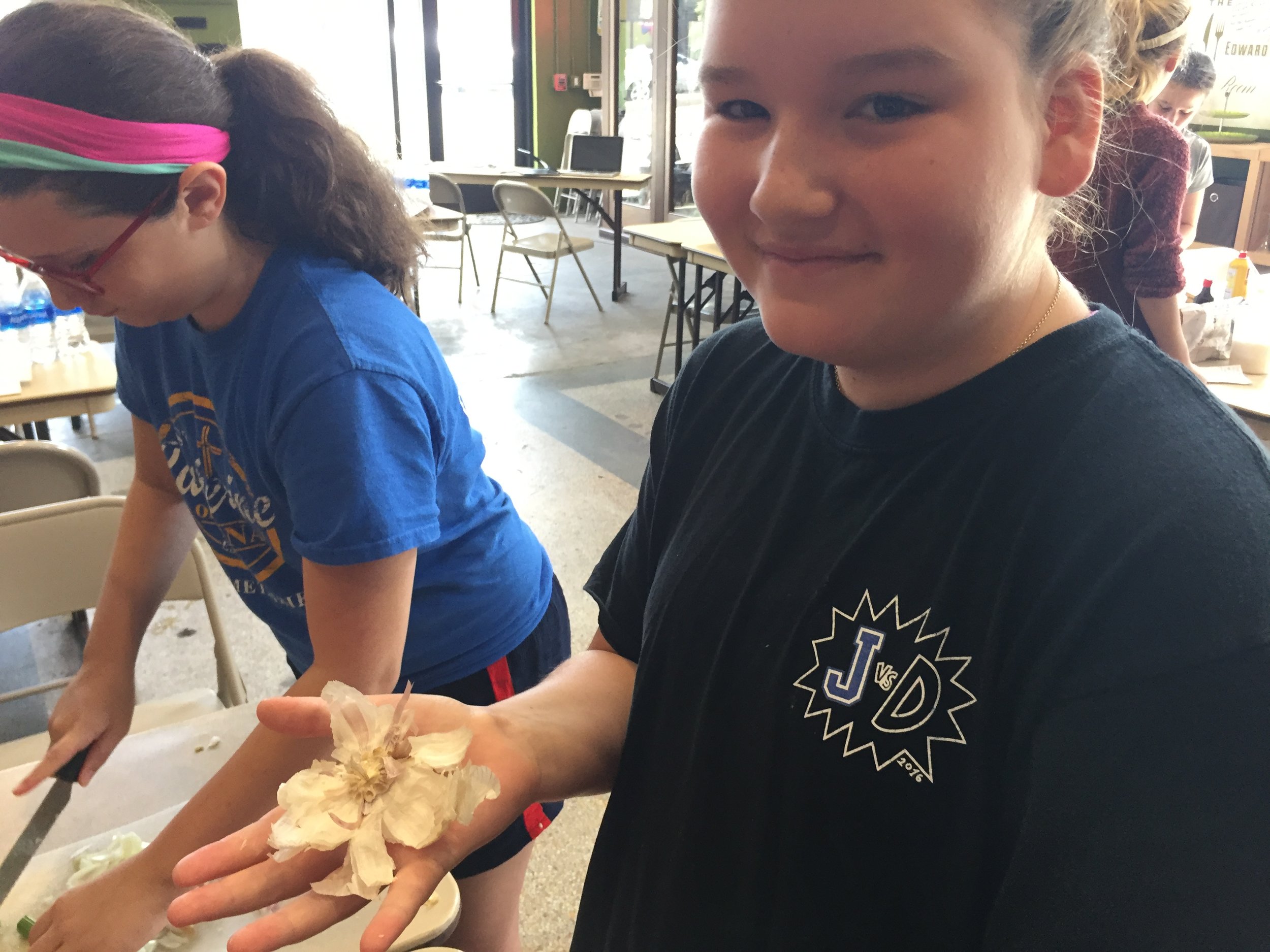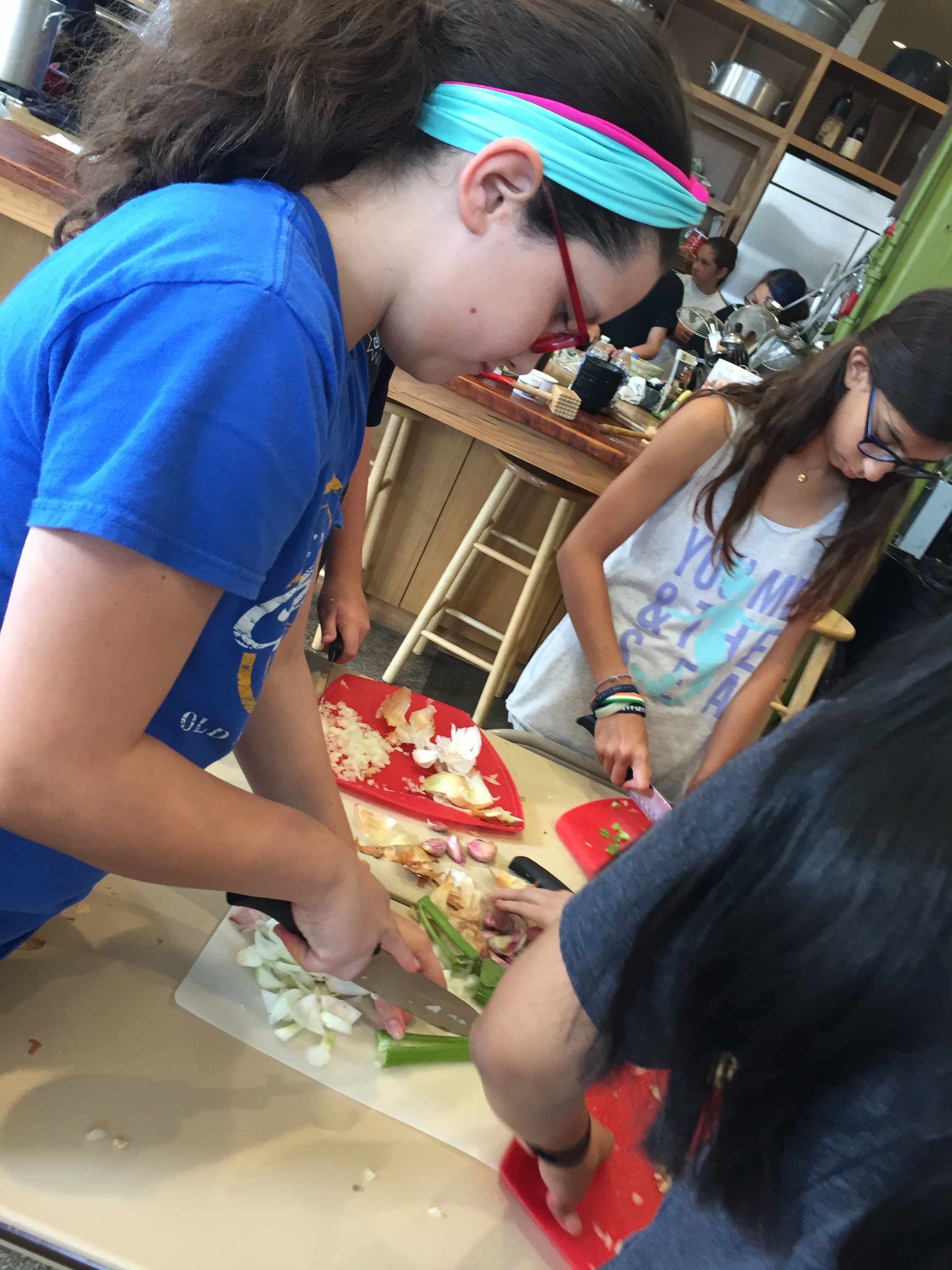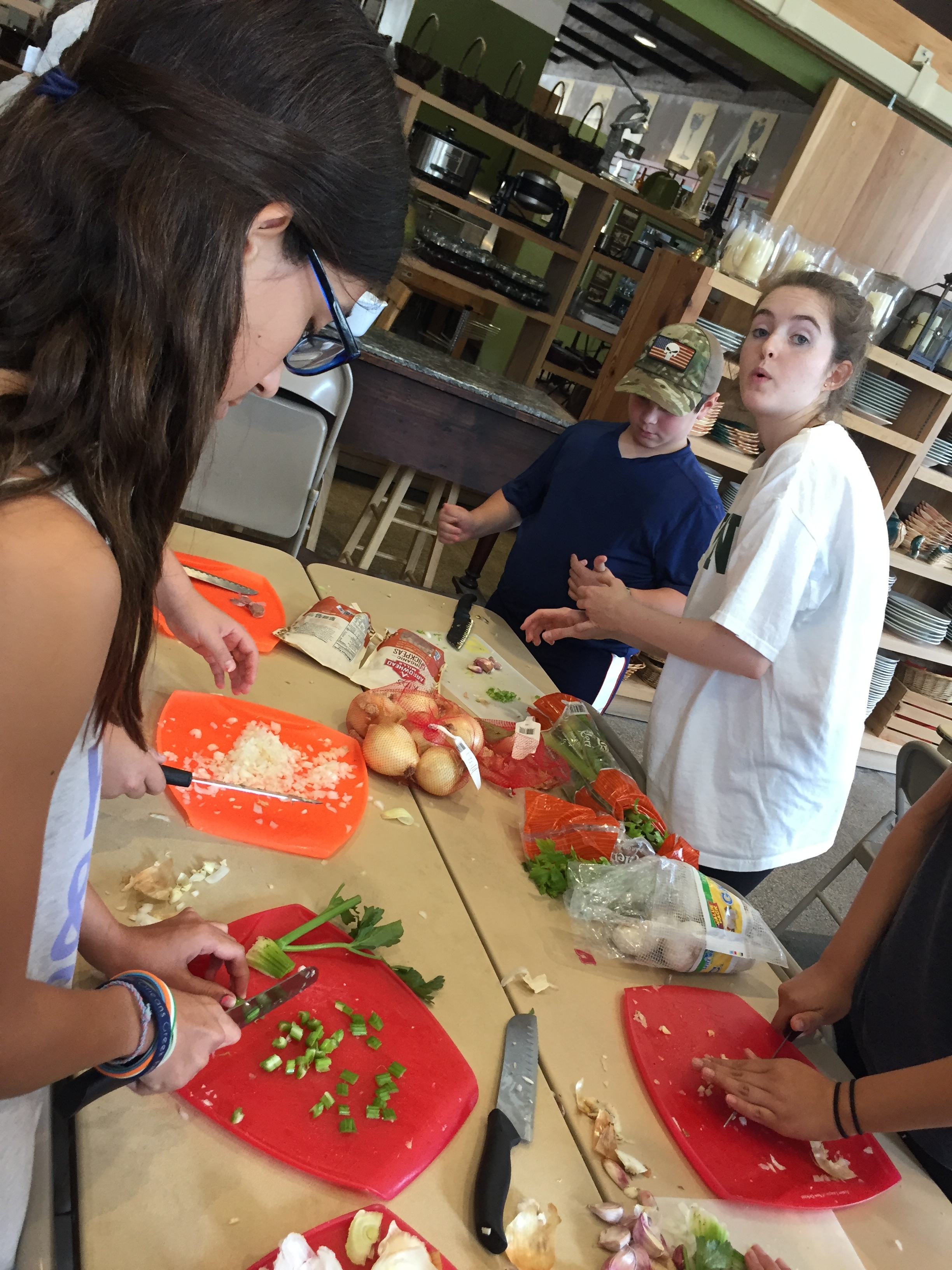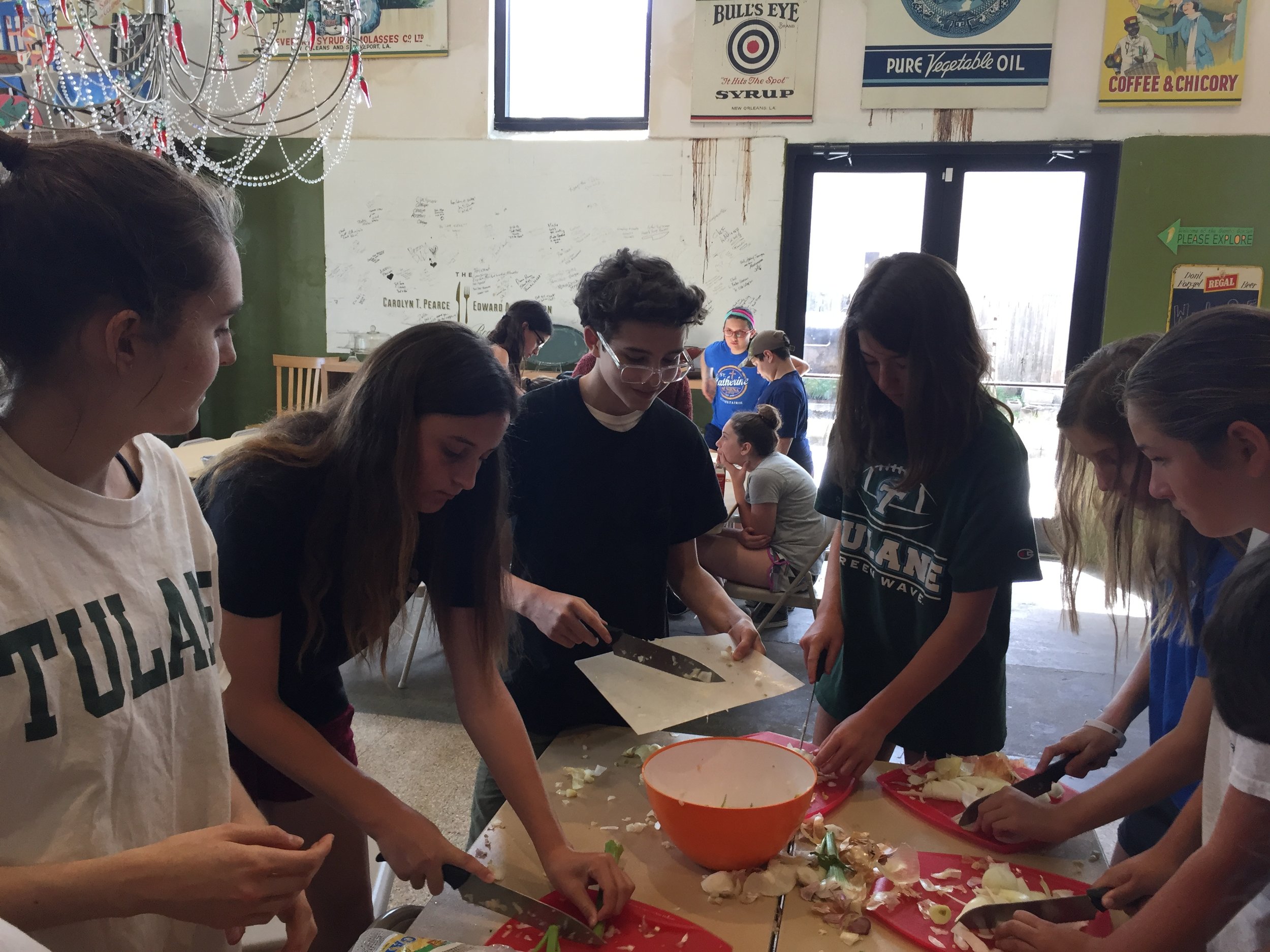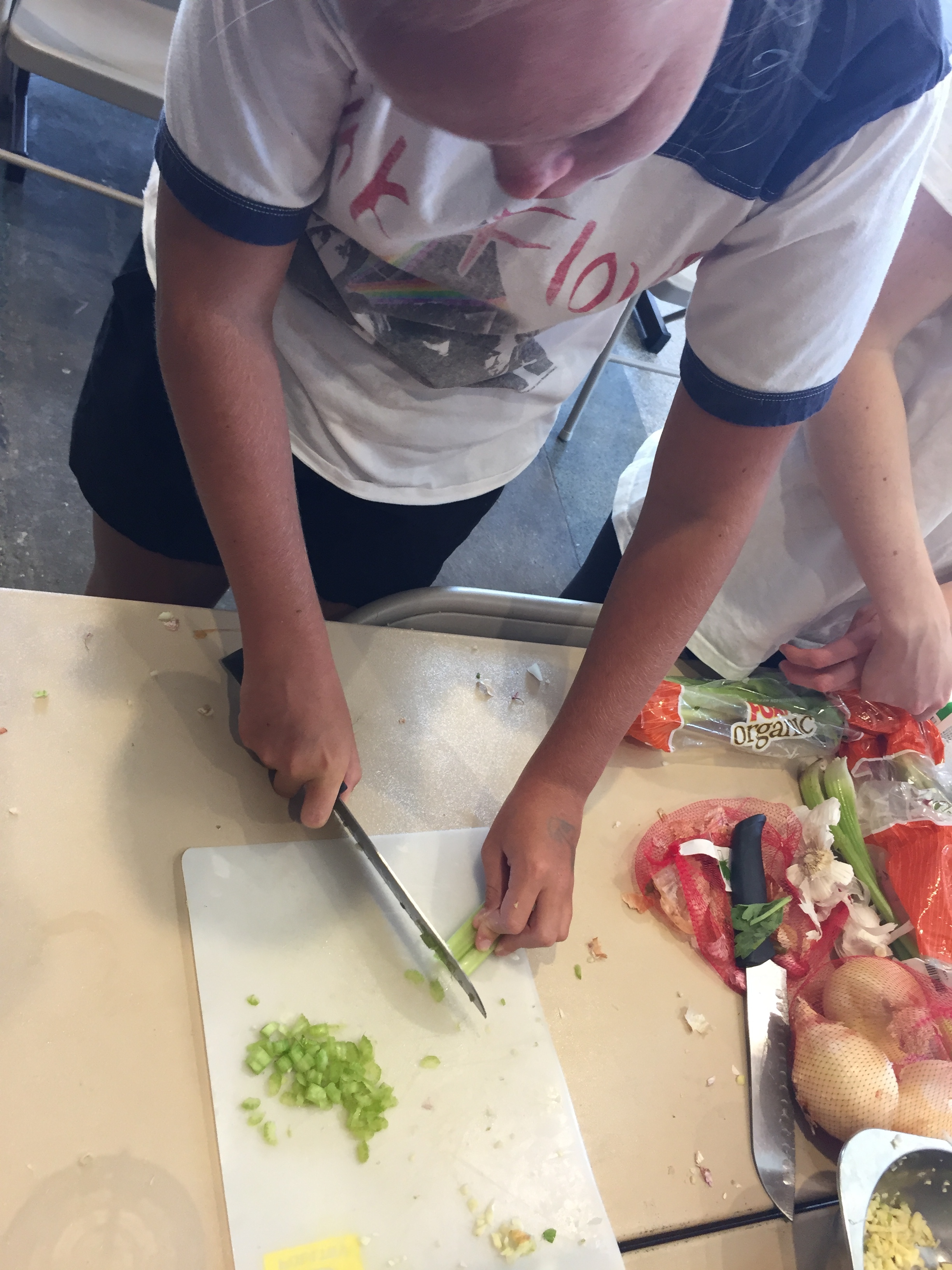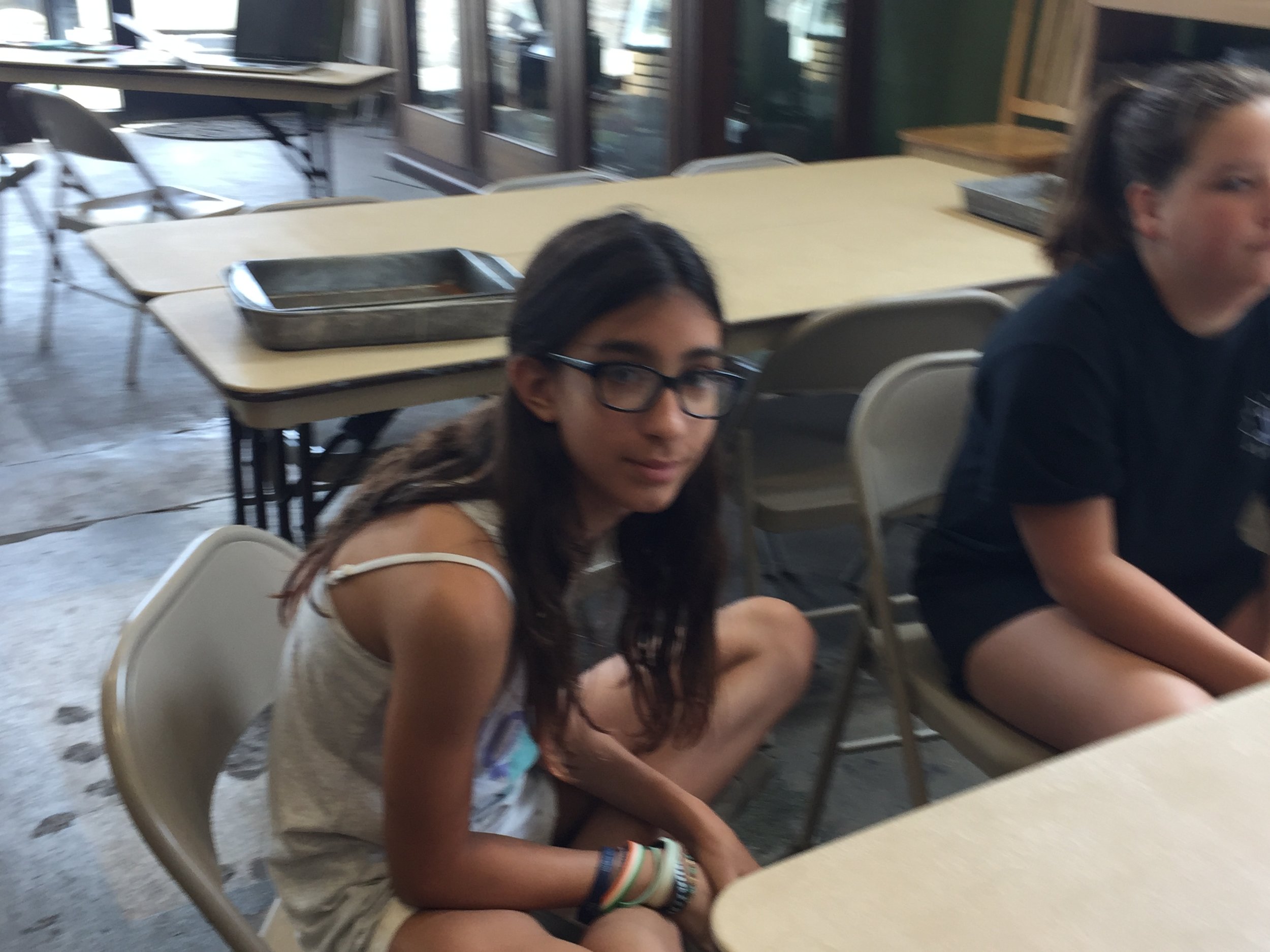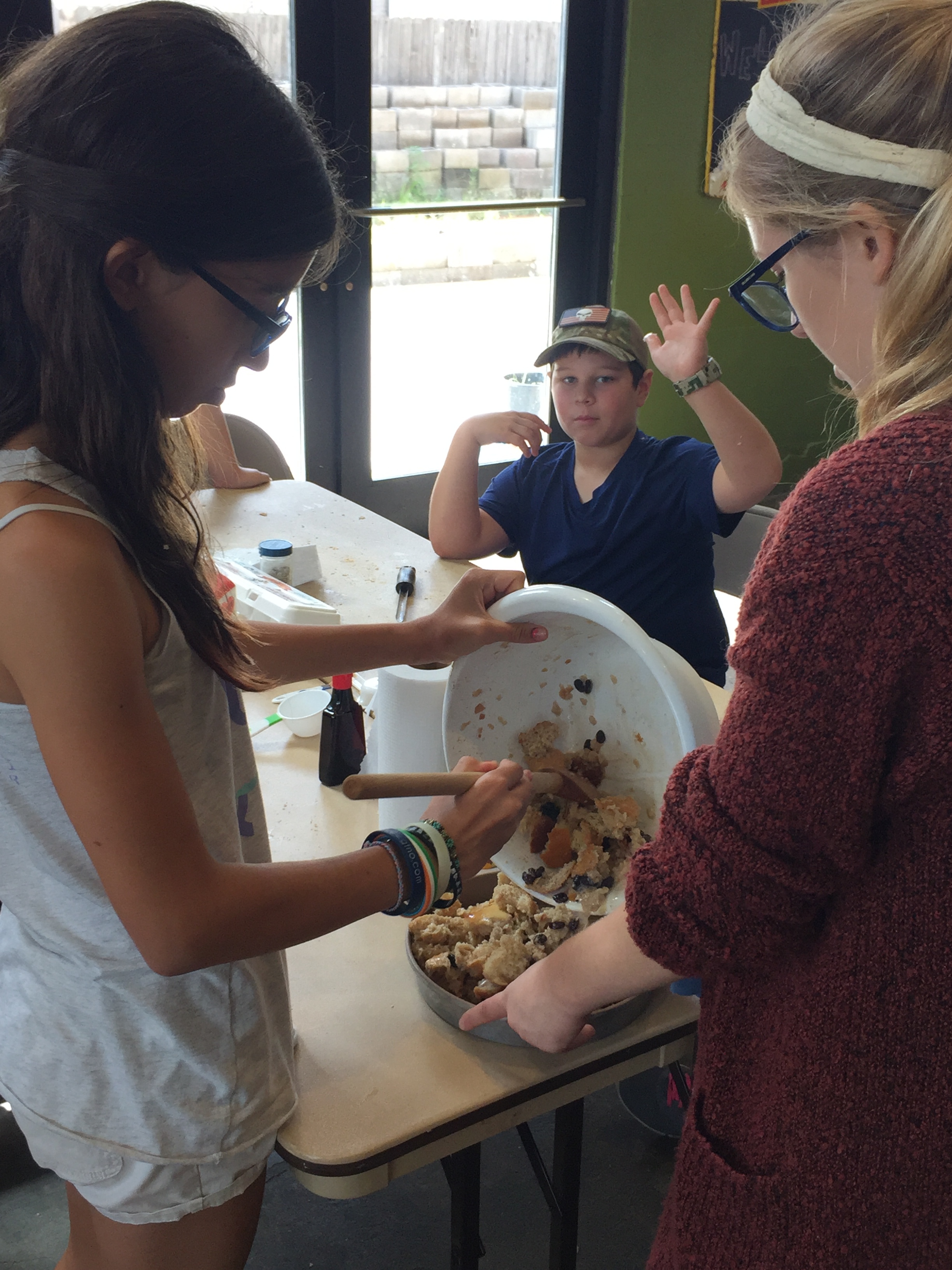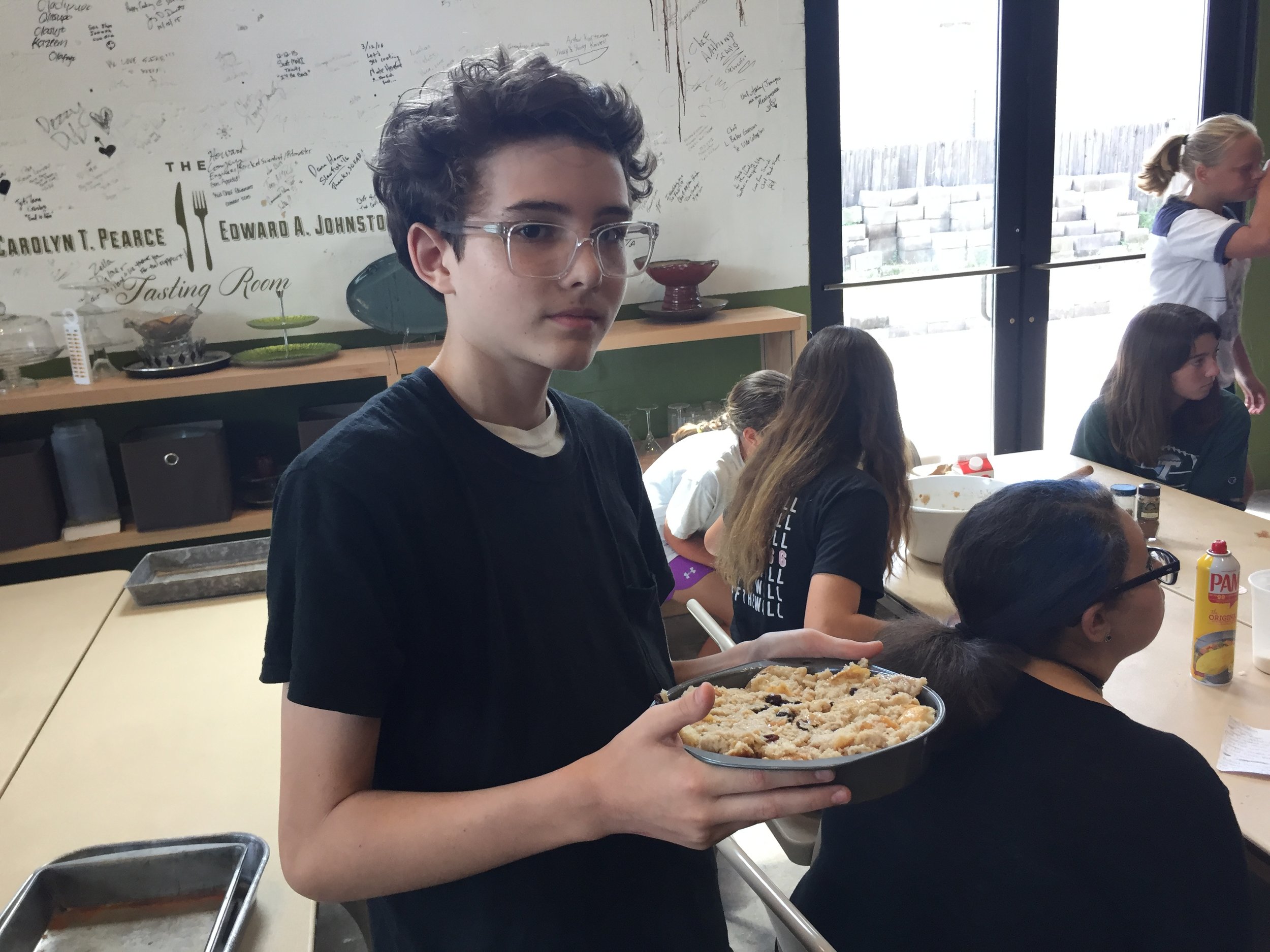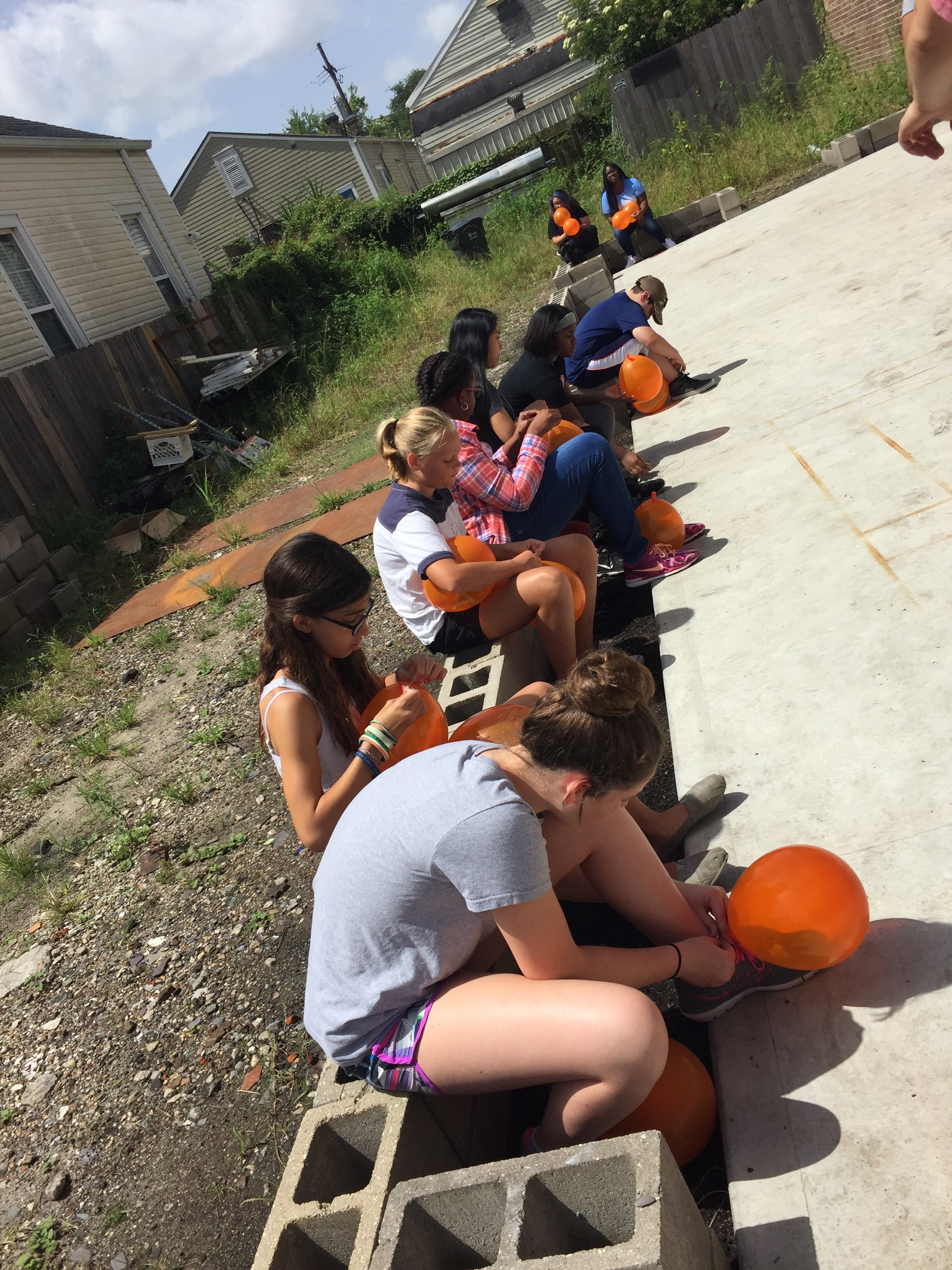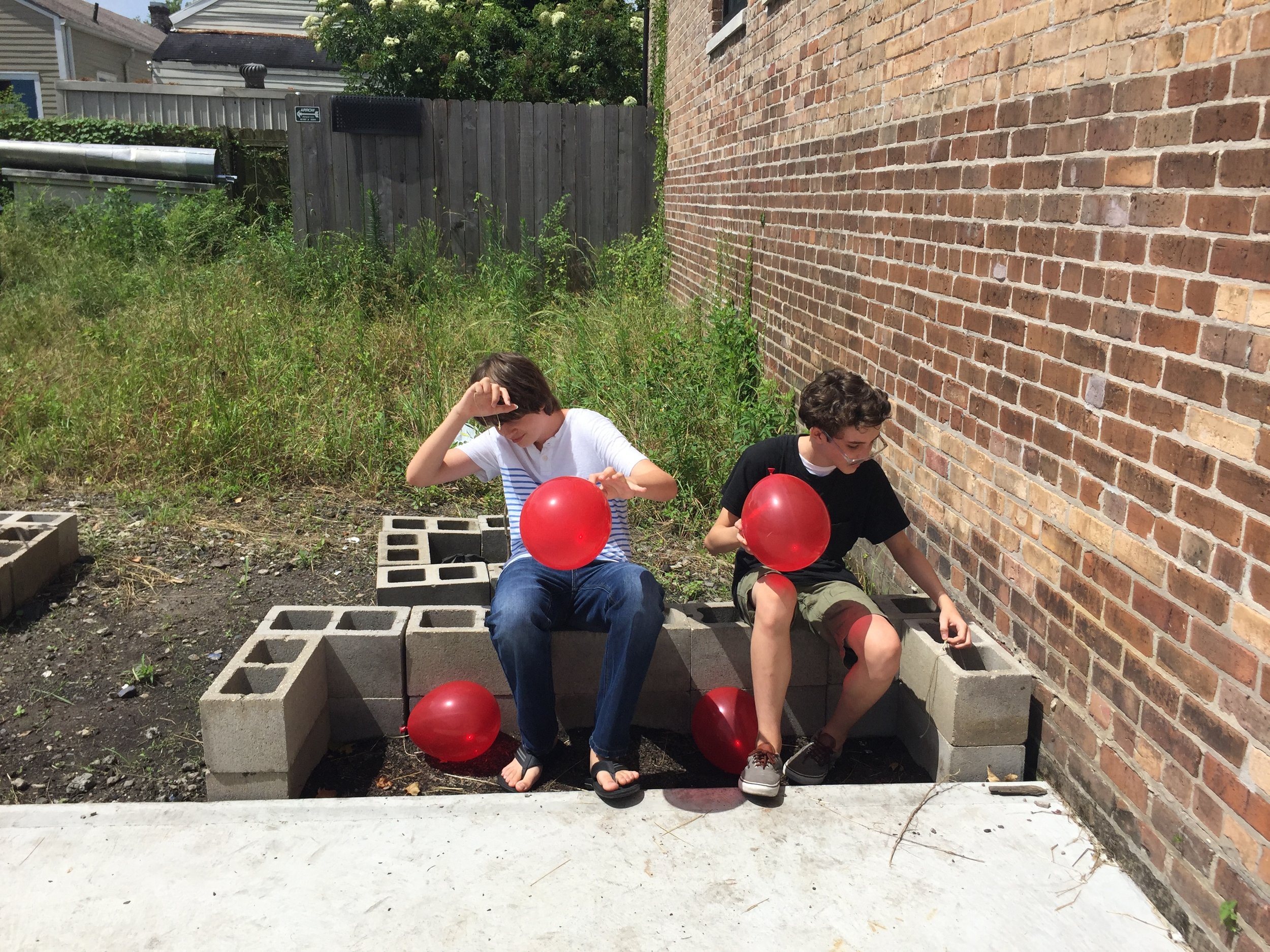 Wednesday- Shaya
We were extremely excited for Wednesday, because our very own Mary Clay is a chef at Shaya. She spoke with the campers about what her daily shifts look like, what she loves about being a chef, and then fielded some eager questions about working in the culinary business.
We then jumped into making the famous Shaya hummus and pita. We also made shakshuka. While everything was in the oven, it was a tad toasty to play a game outside, so we stayed in and played food themed charades, which the campers really got into. We came back and thoroughly enjoyed a great lunch!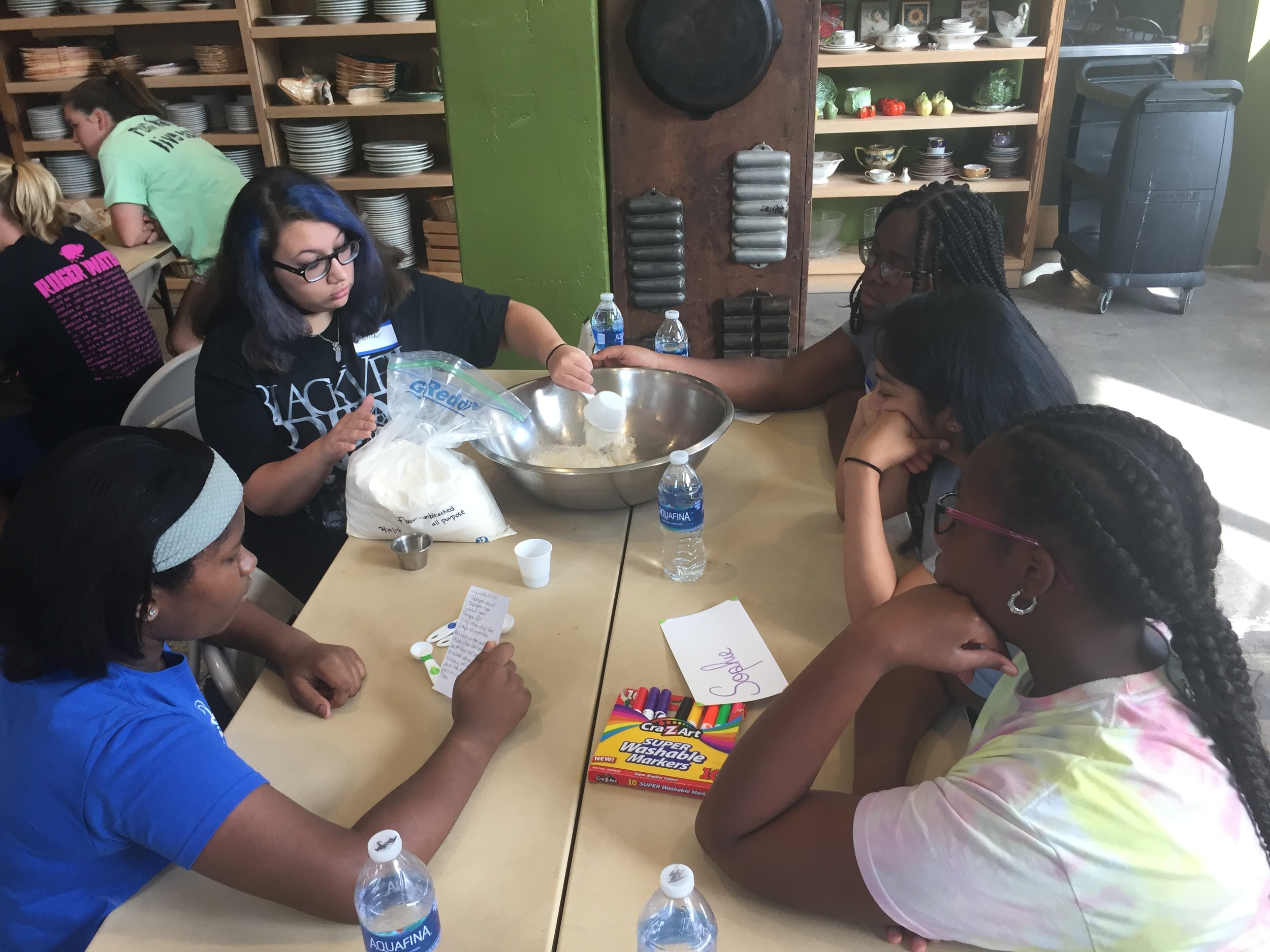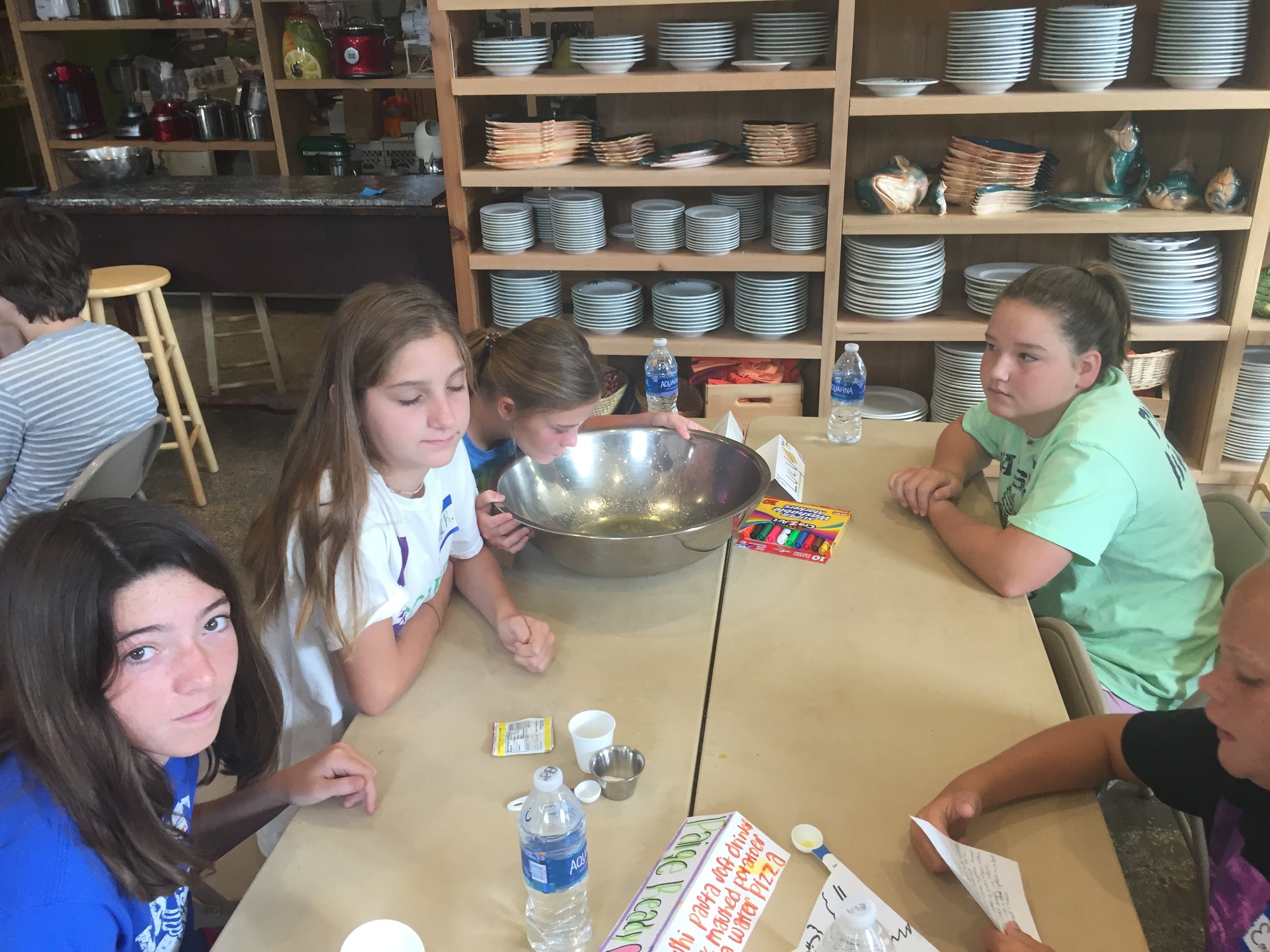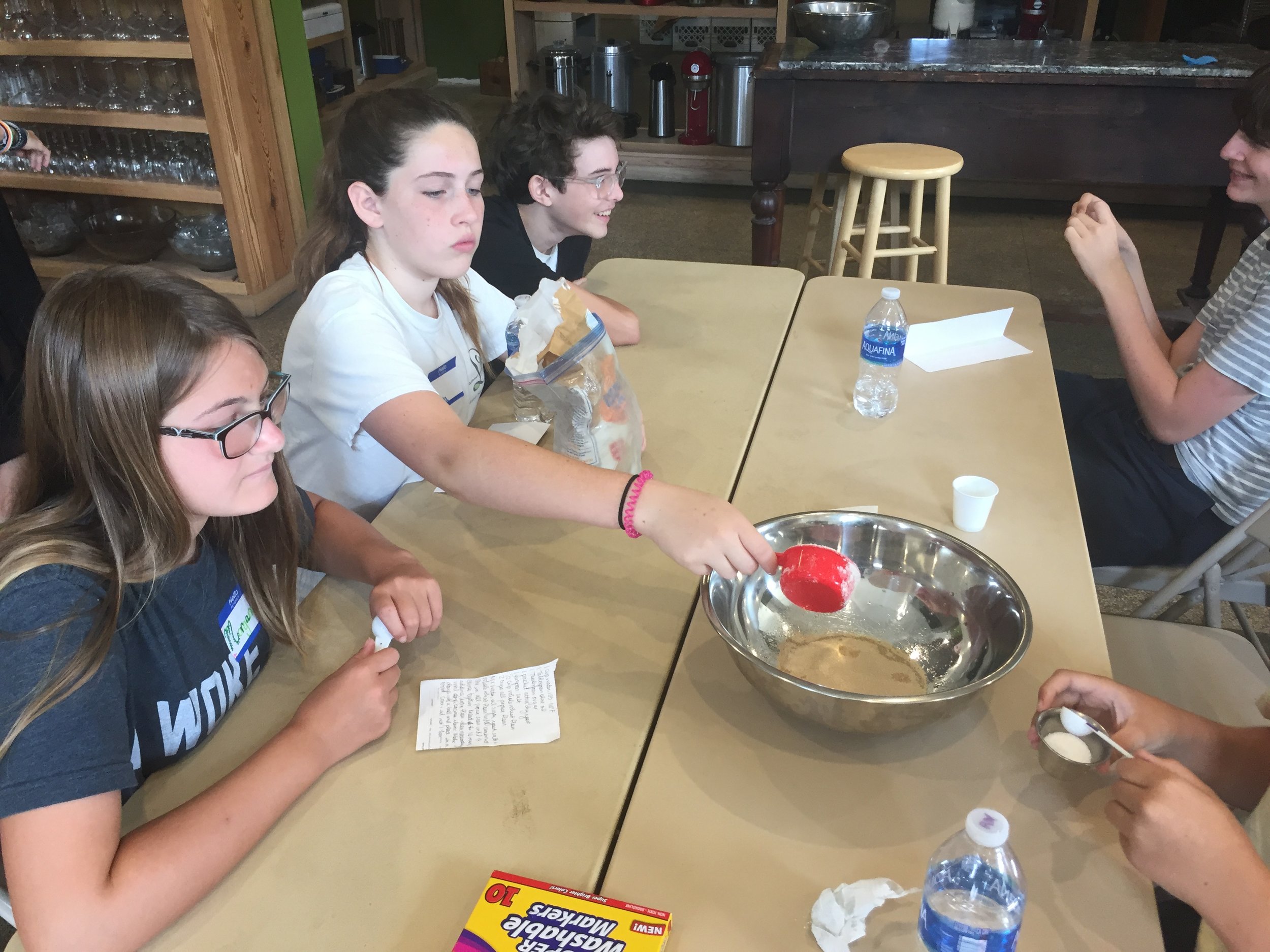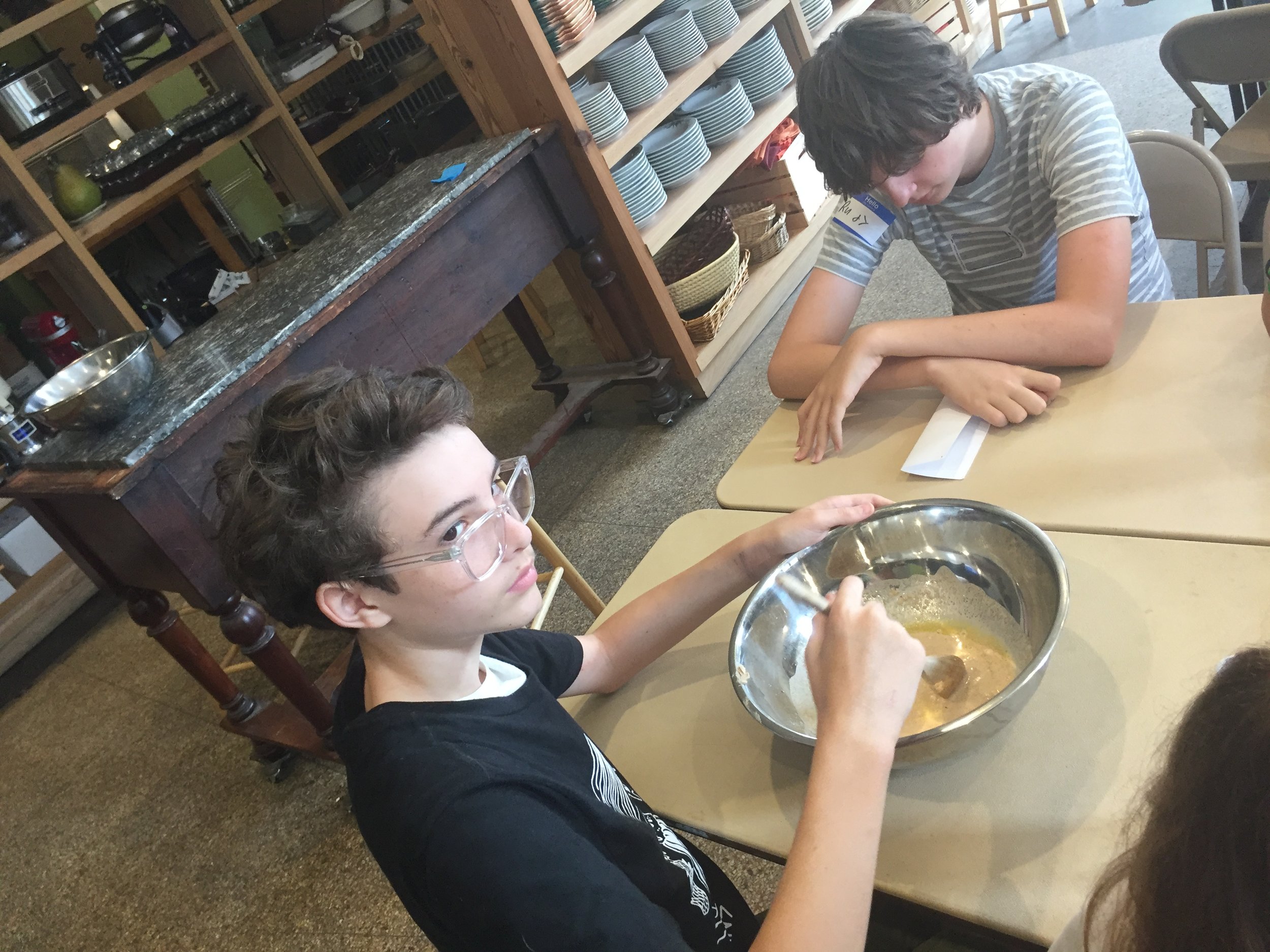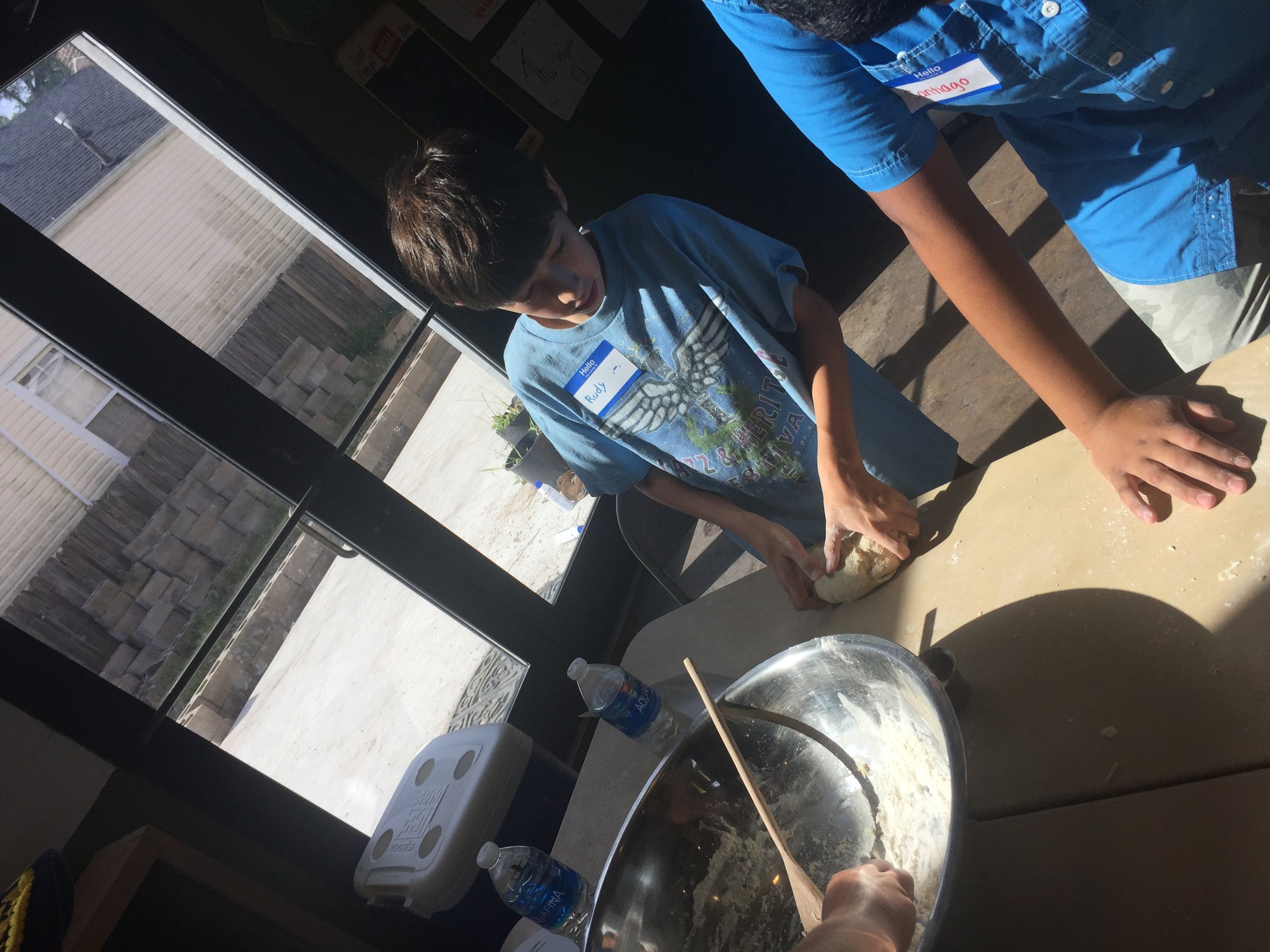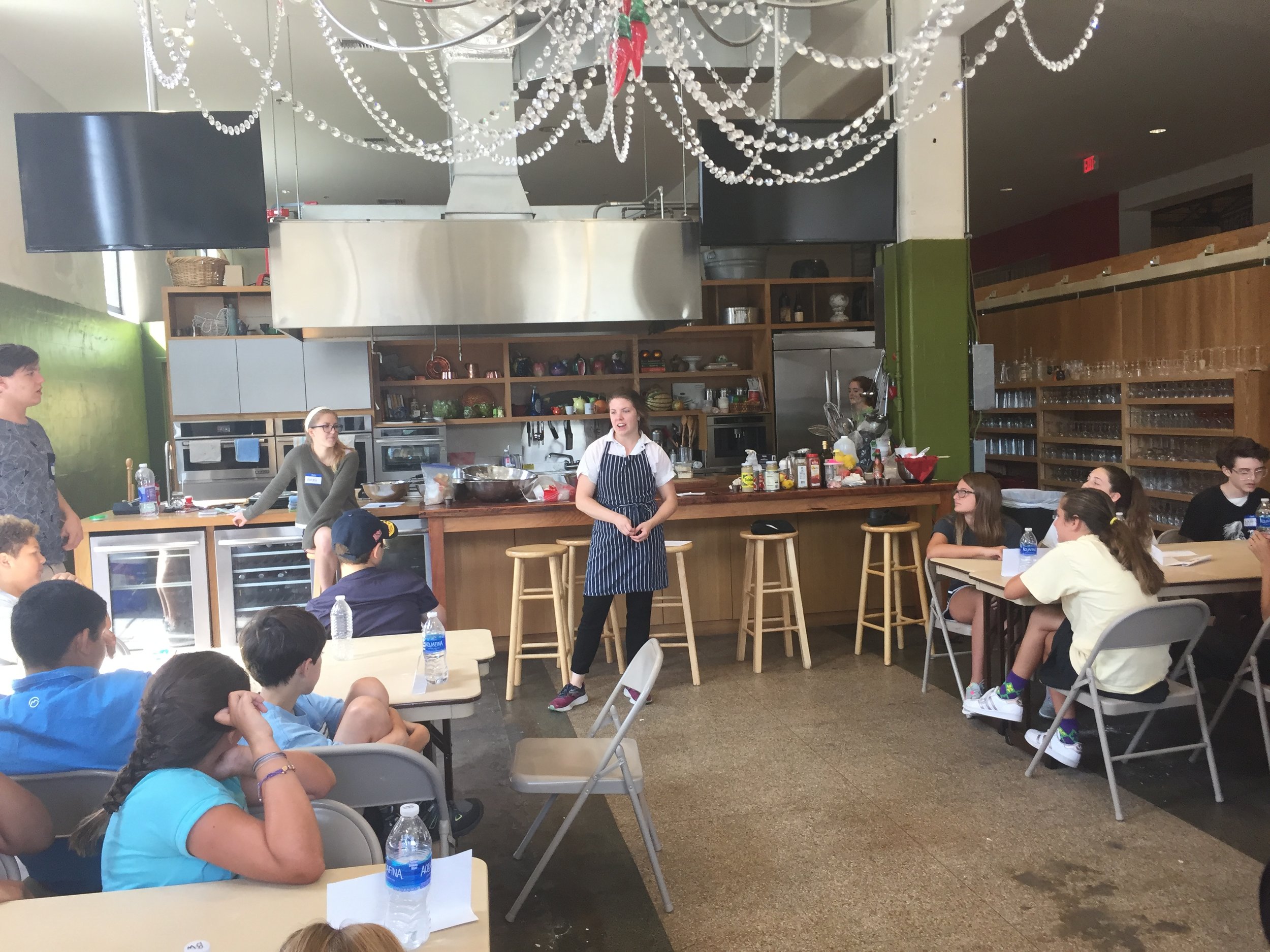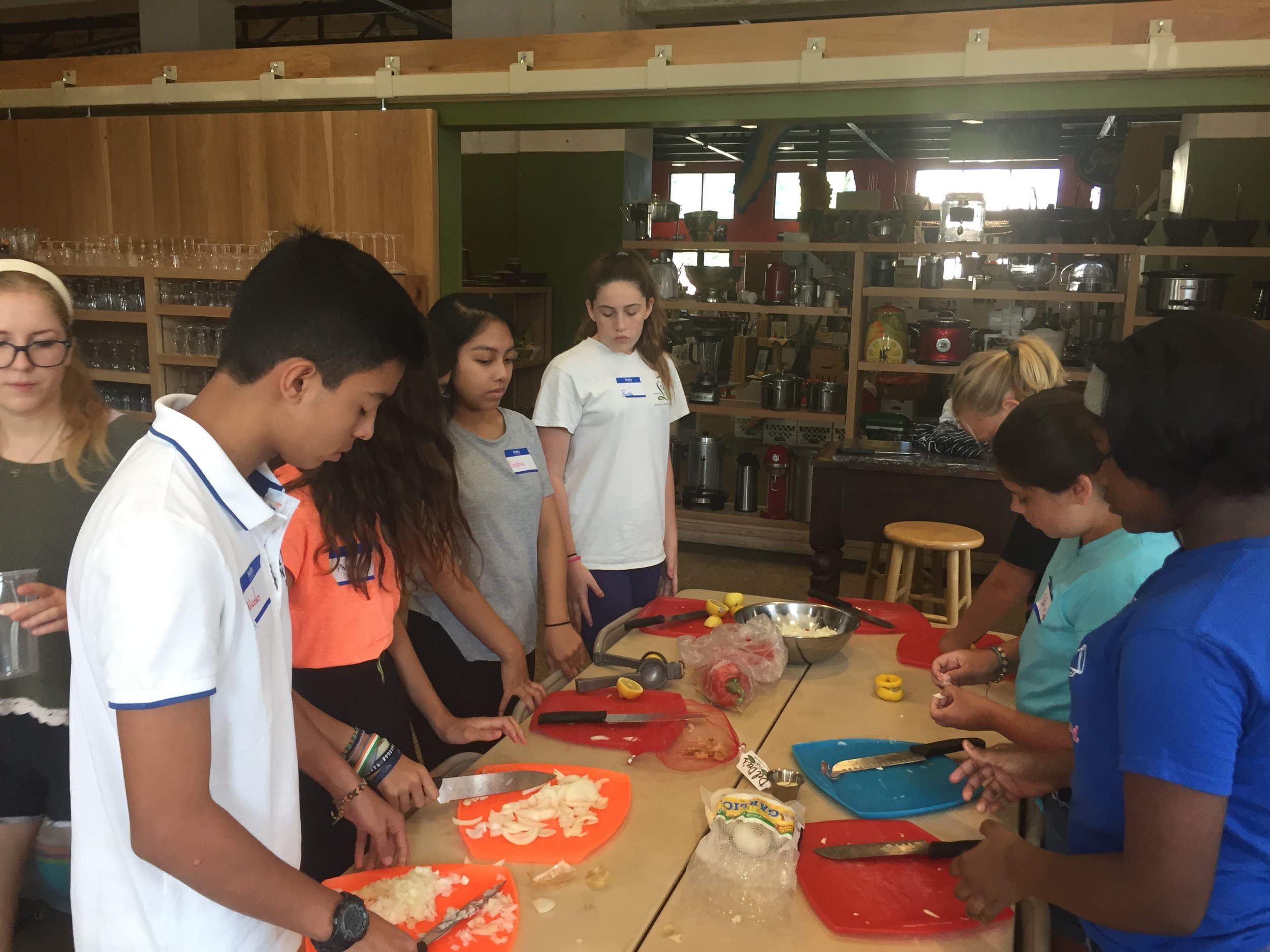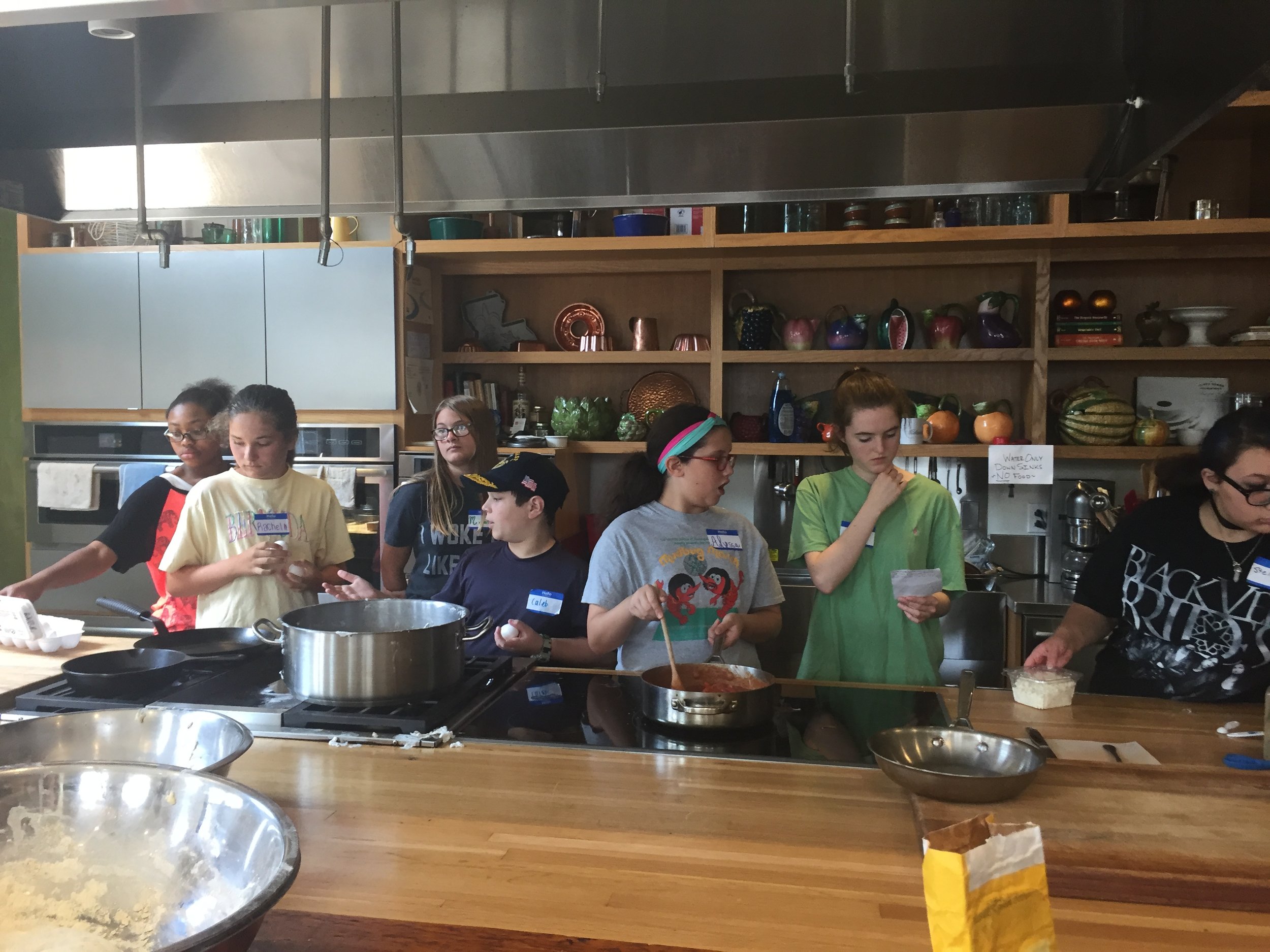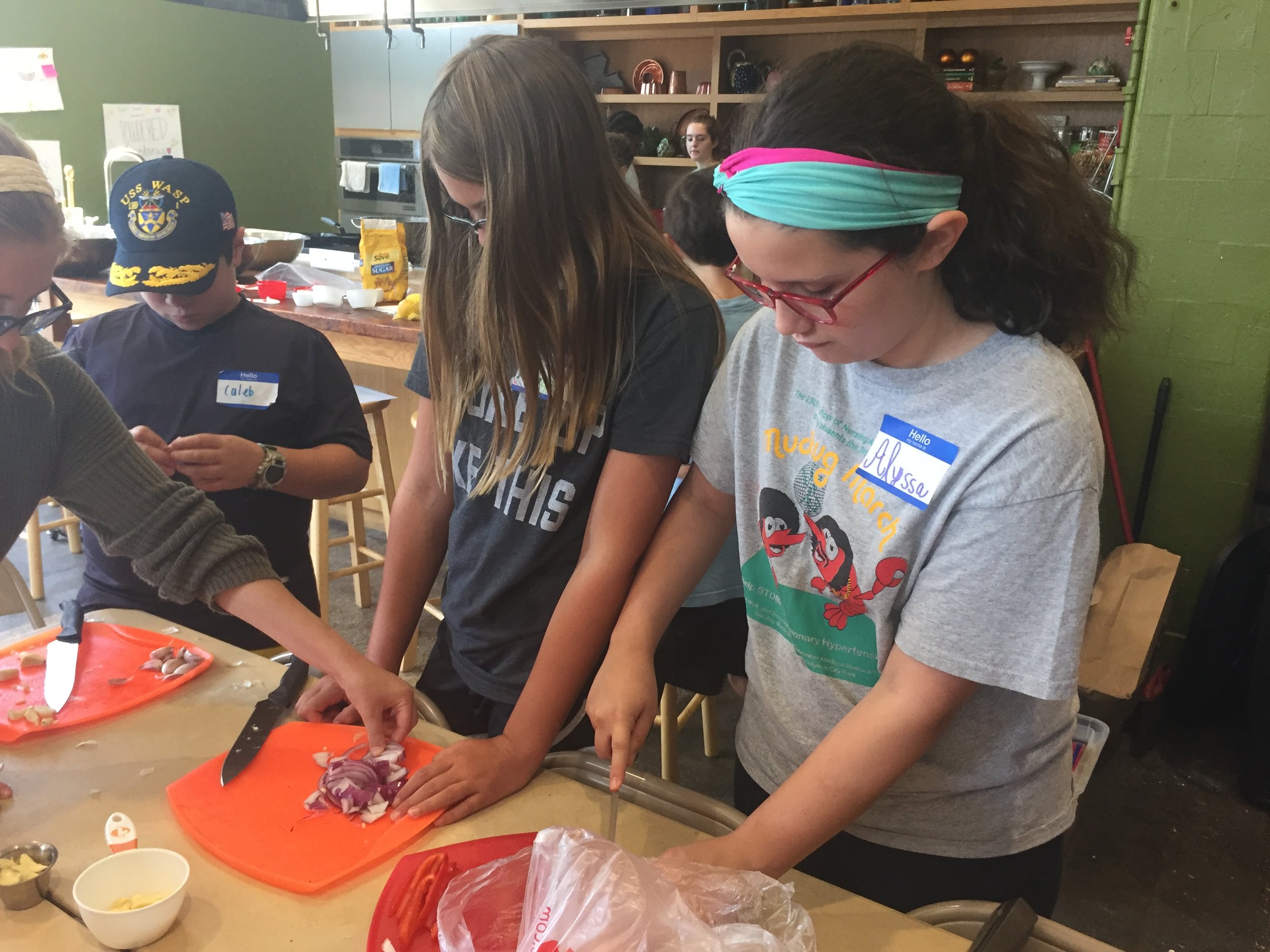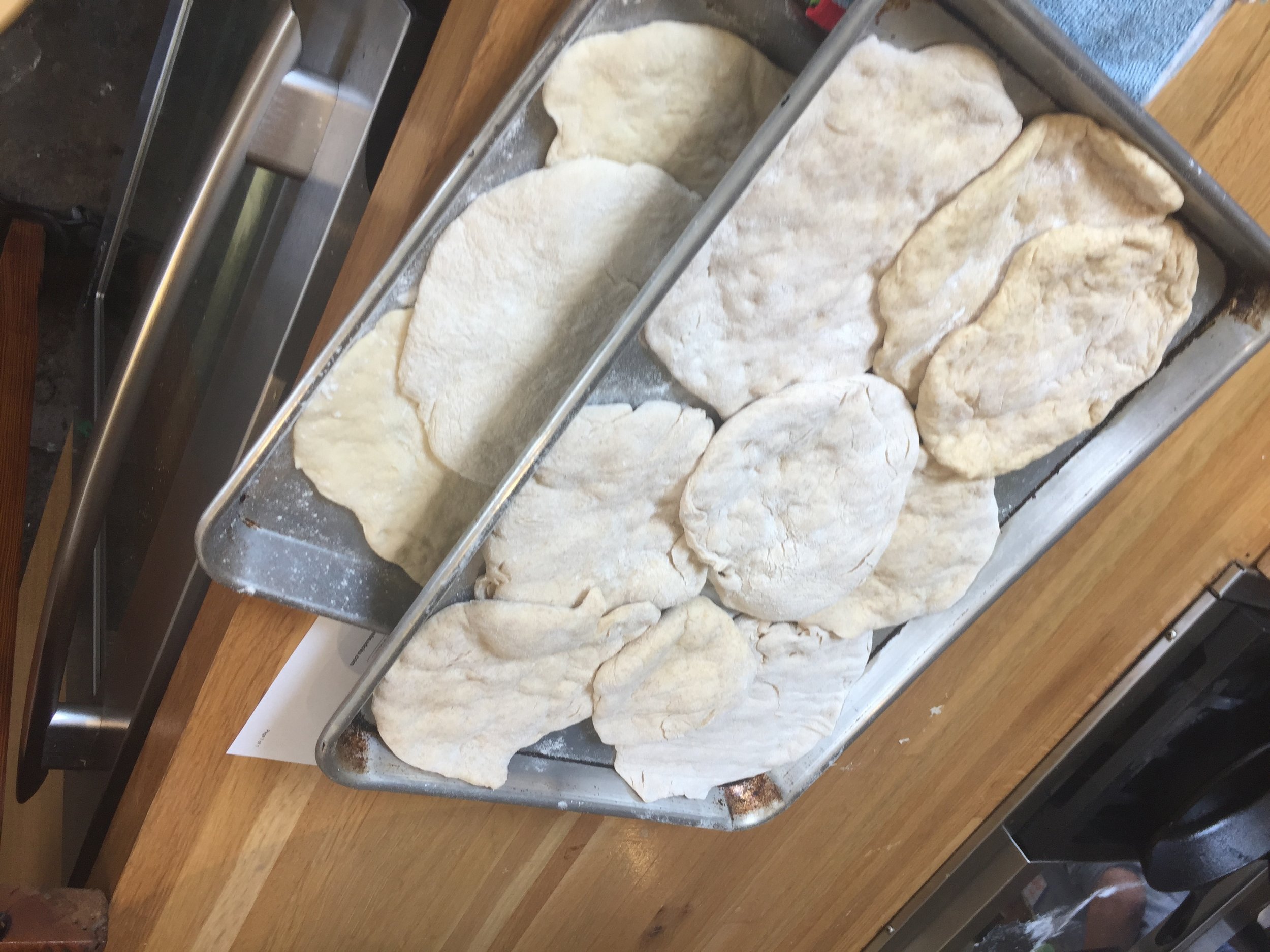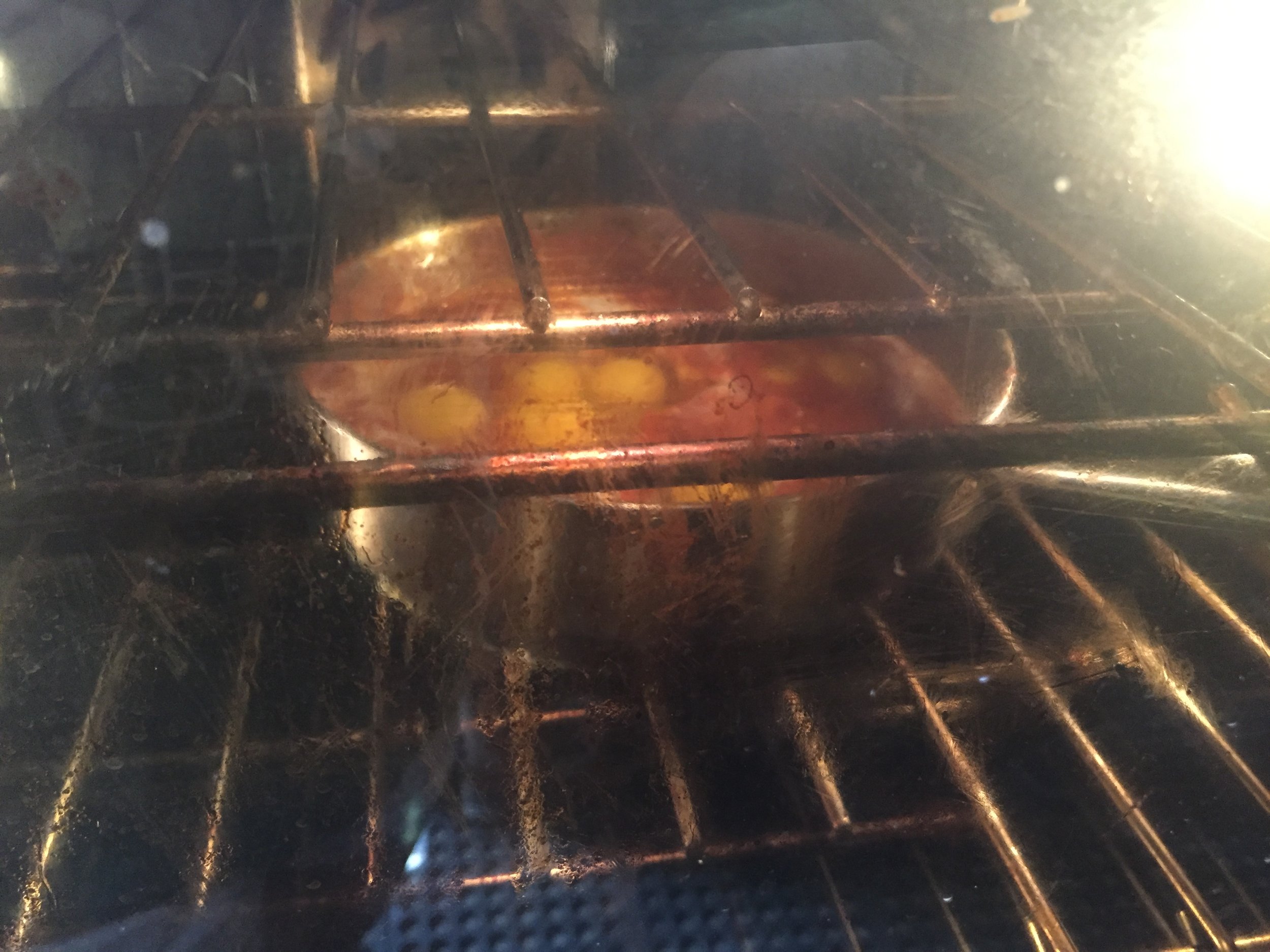 Thursday- Chopped
If you have ever seen the hit TV show "Chopped", that was our theme for Thursday. Each team was given a basket of mystery ingredients at the beginning of three separate rounds, and were tasked with a different course for each round: an appetizer, a main course, and a dessert. They were judged on taste, presentation/creativity, and of course teamwork, and presented each portion to our three judges. We were blown away by the dishes the groups were able to come up with! Check out some of the great plates below: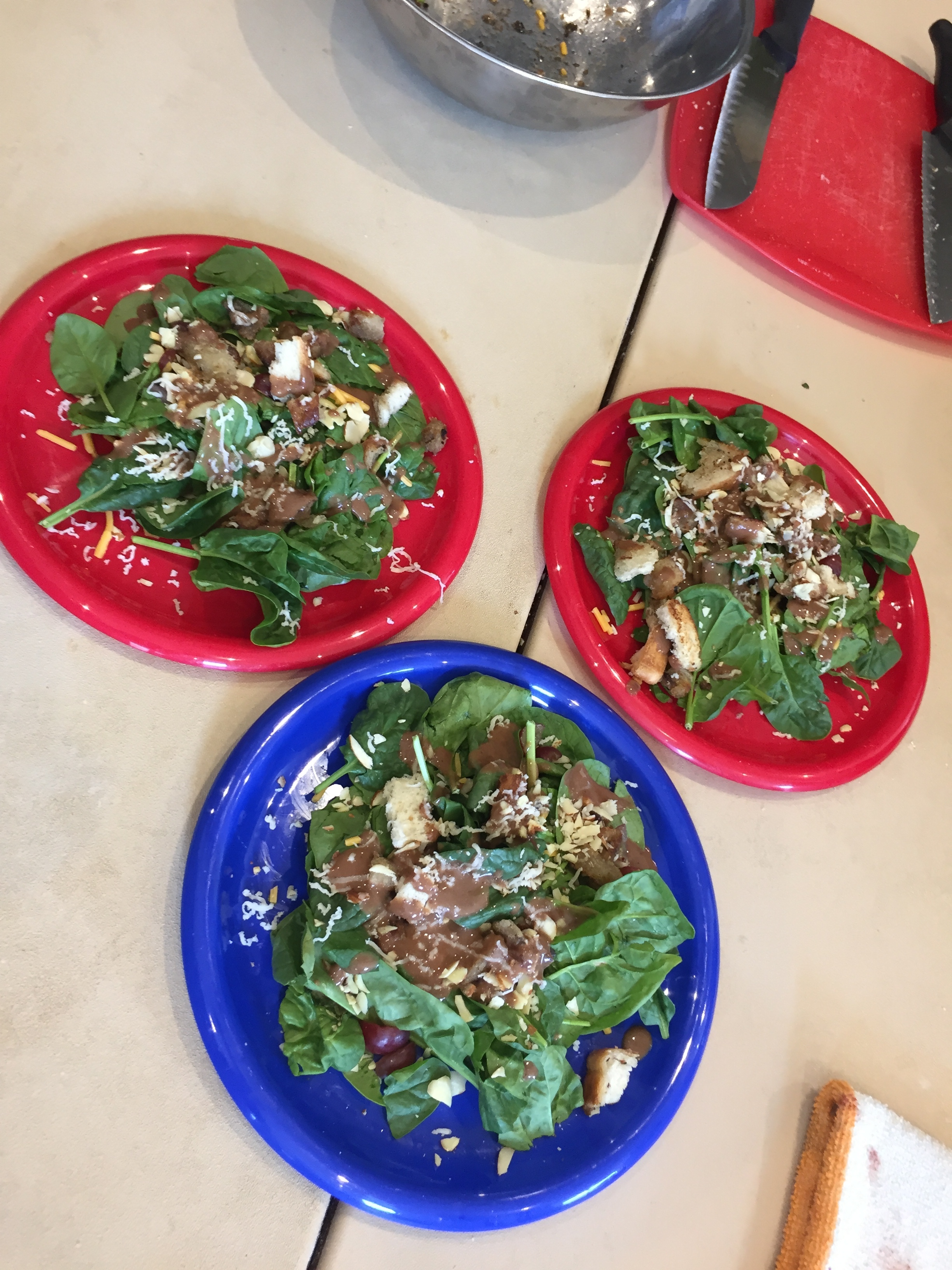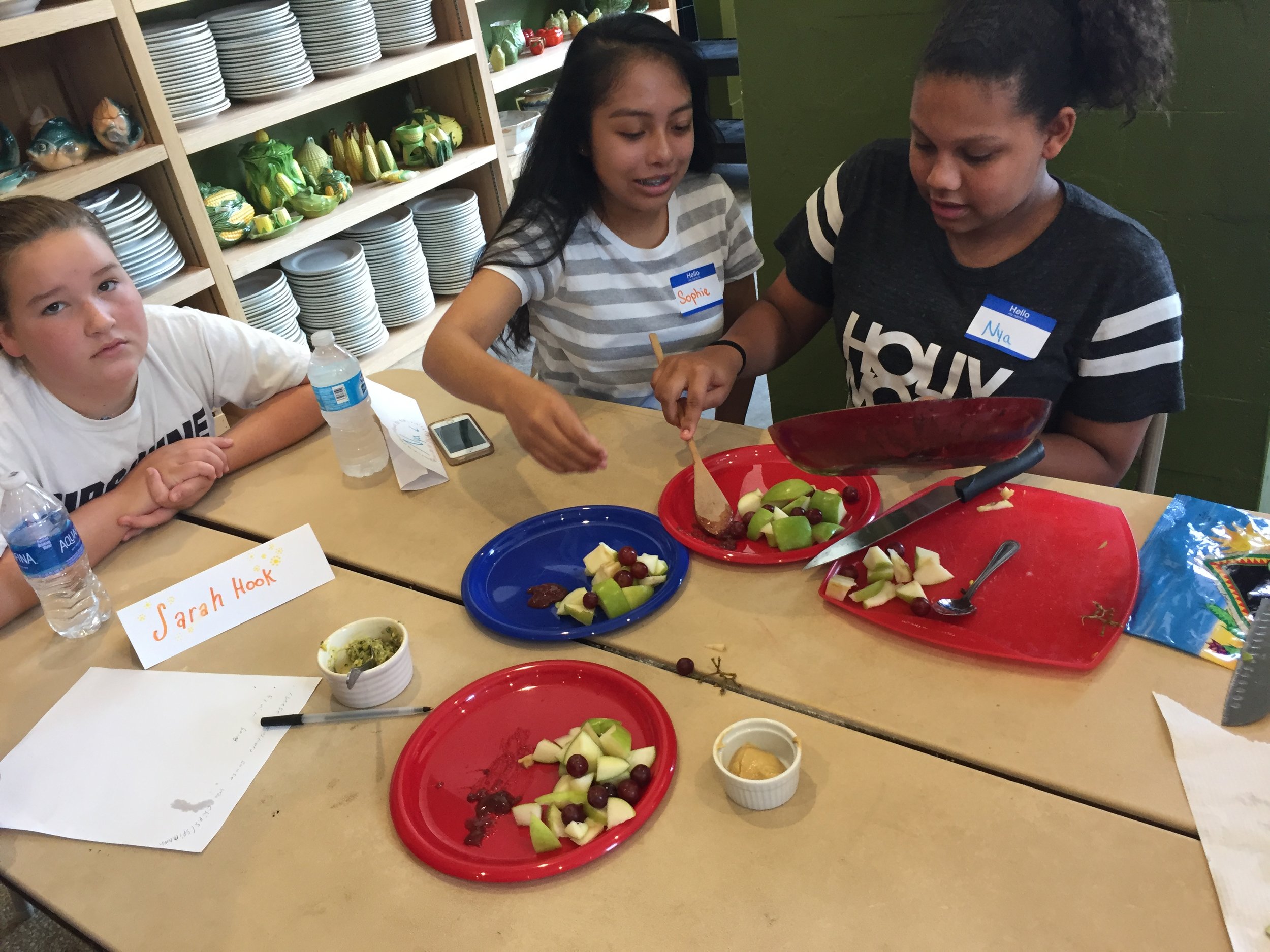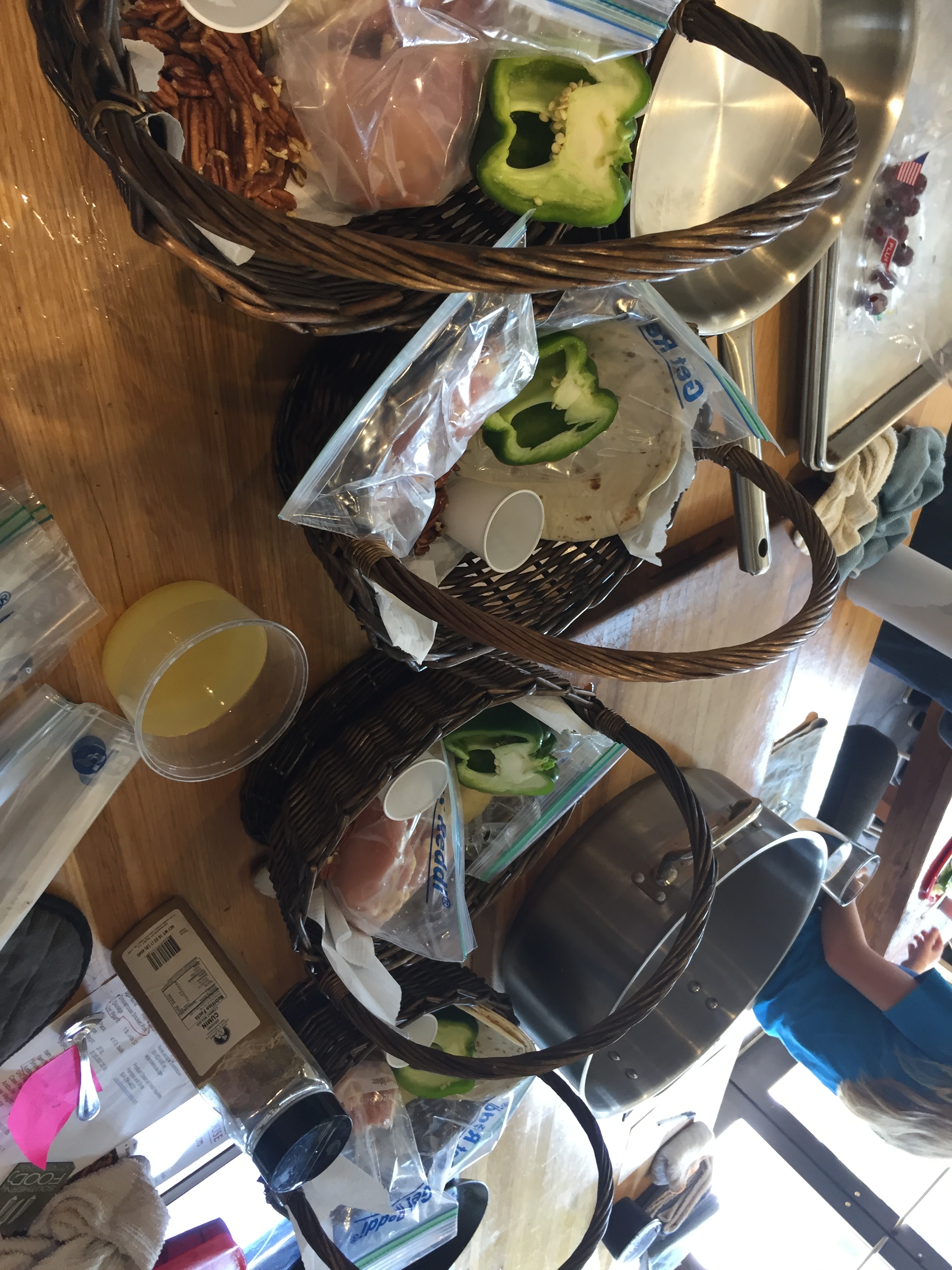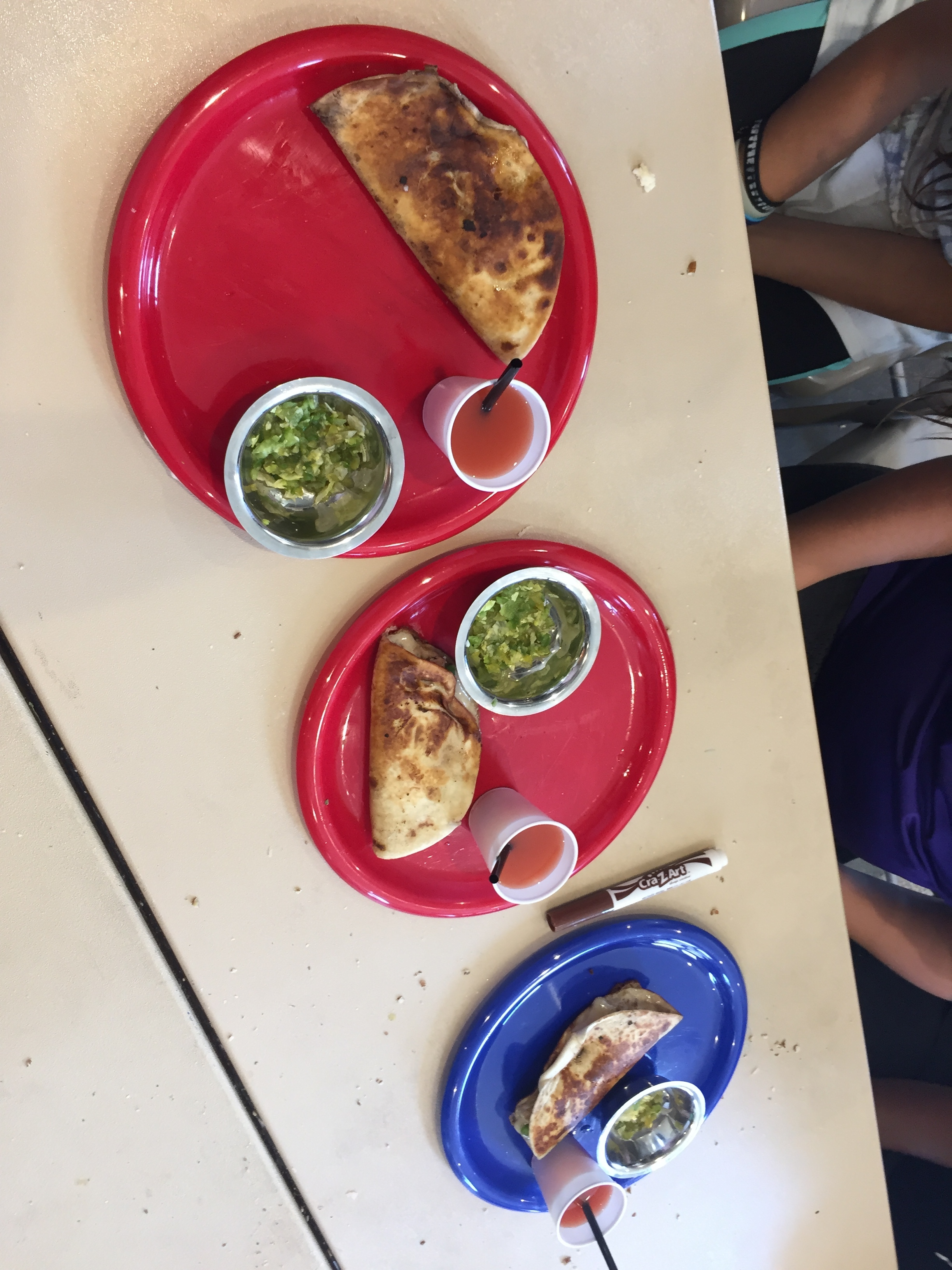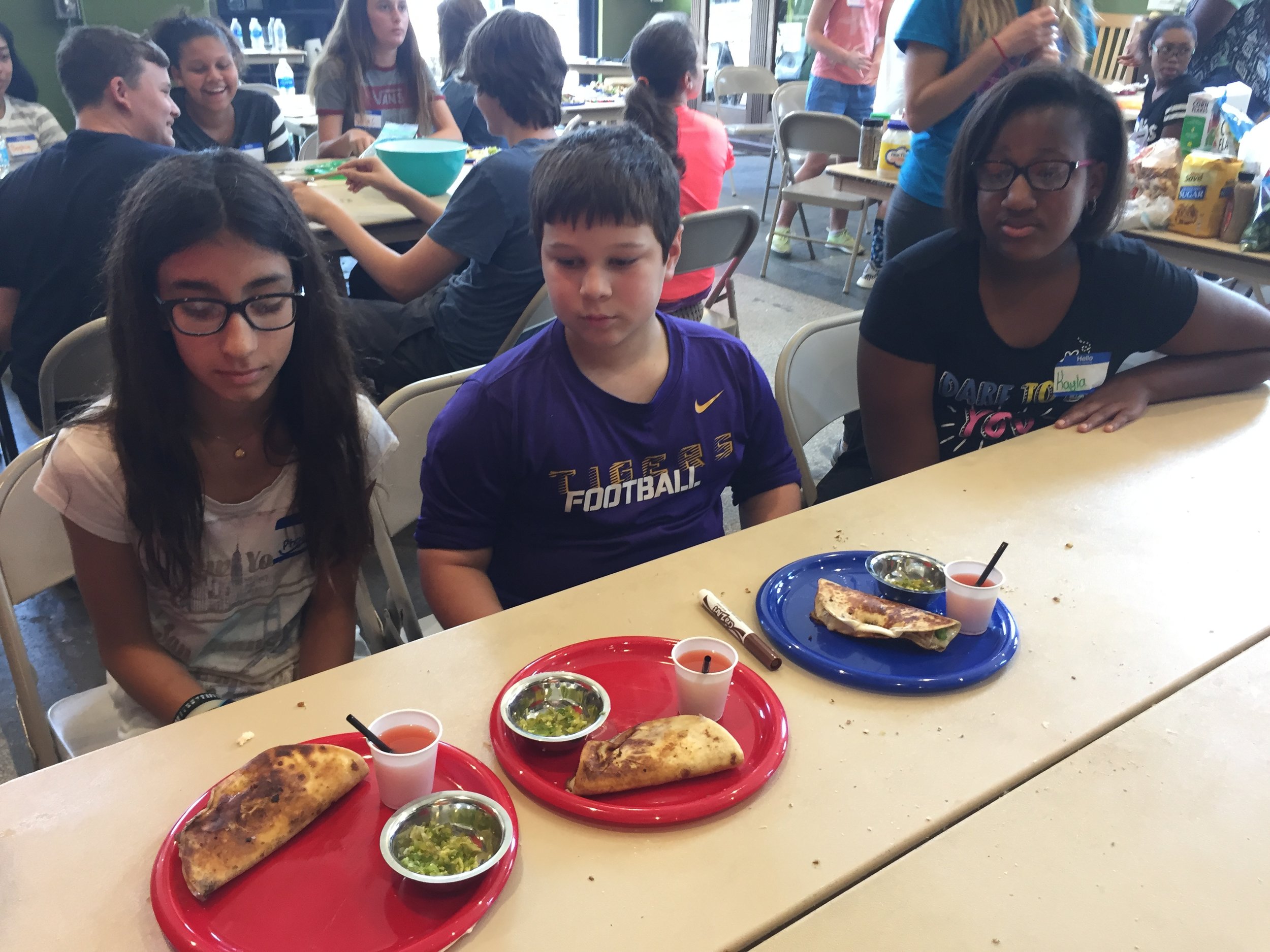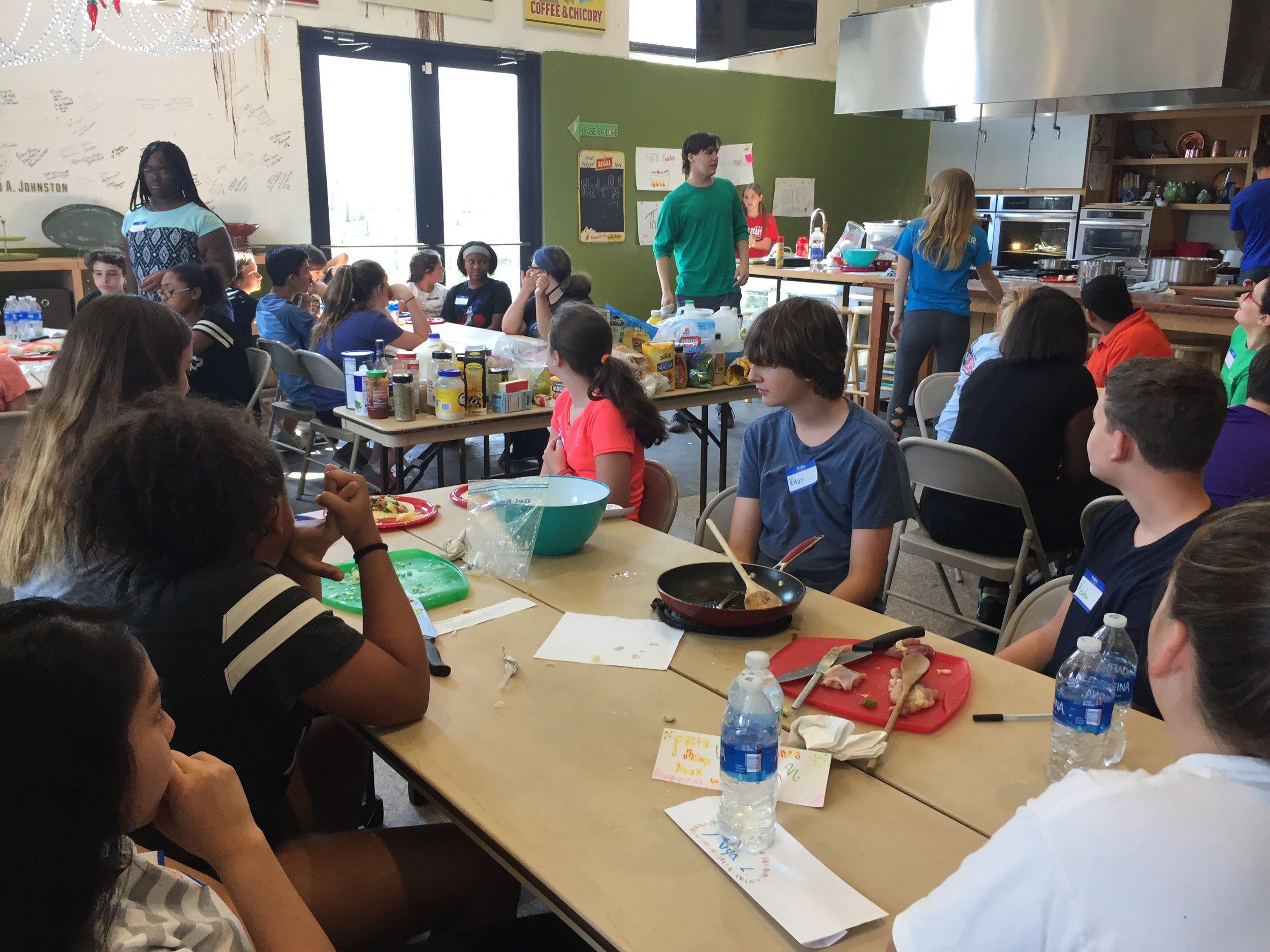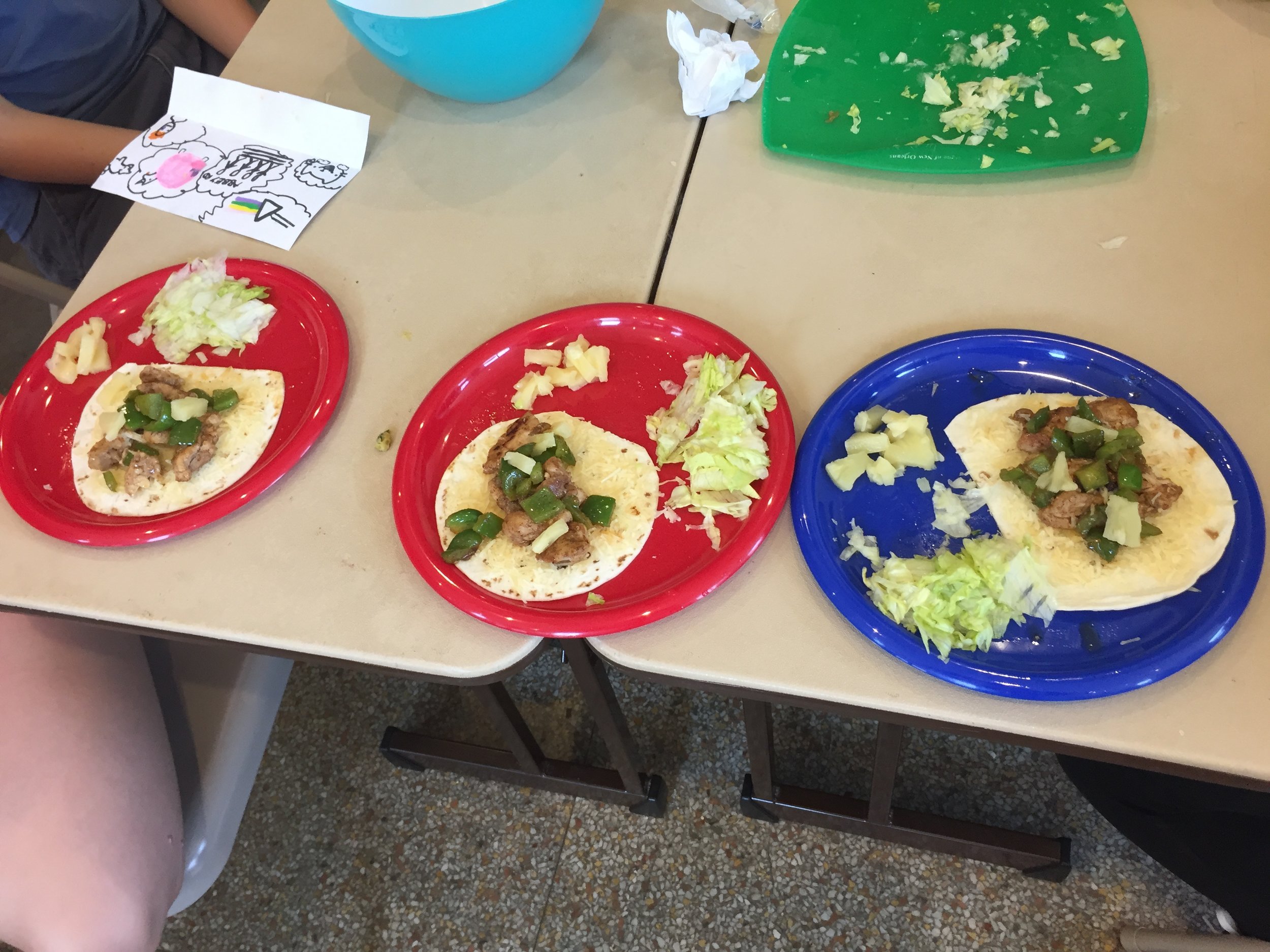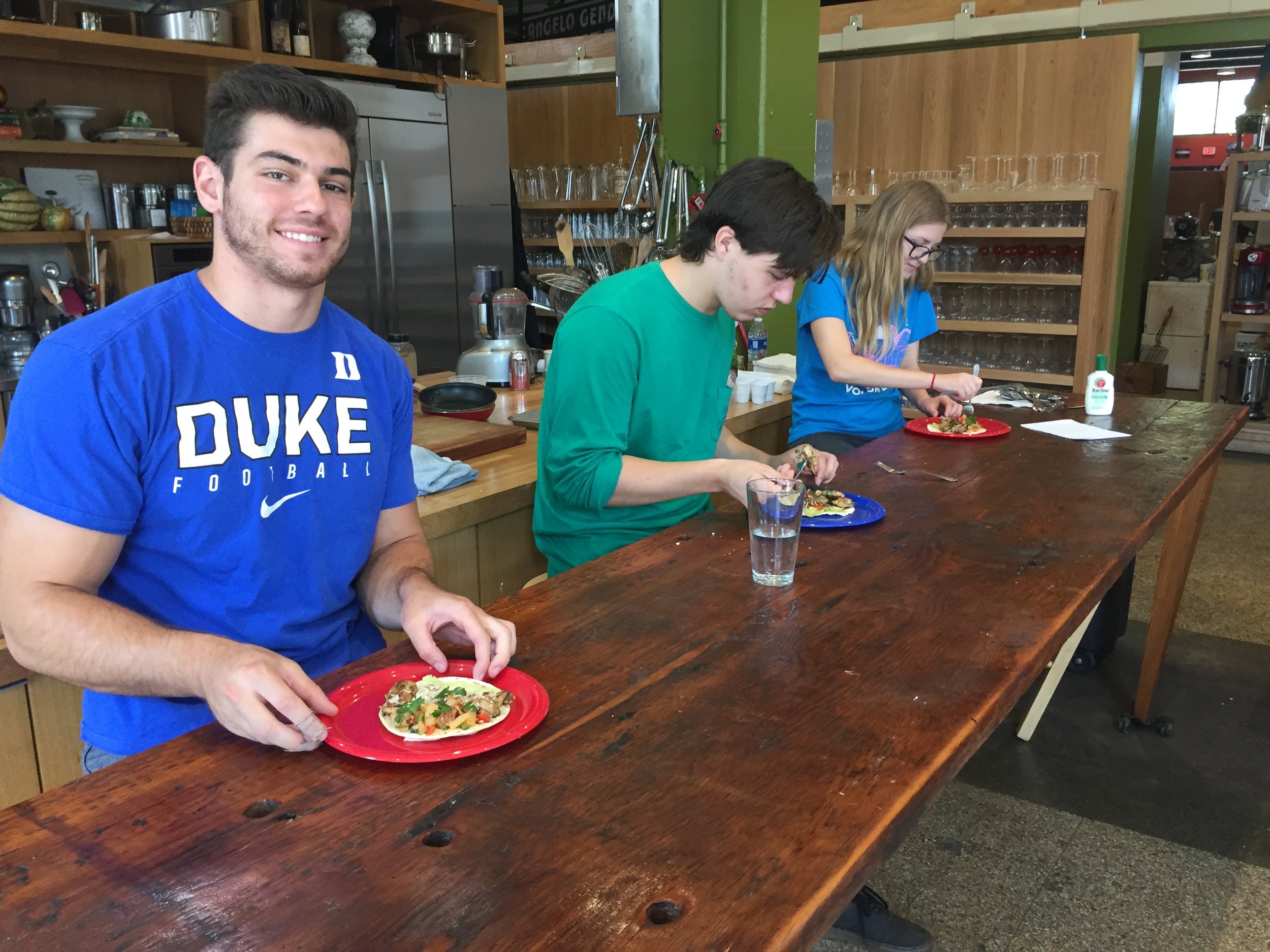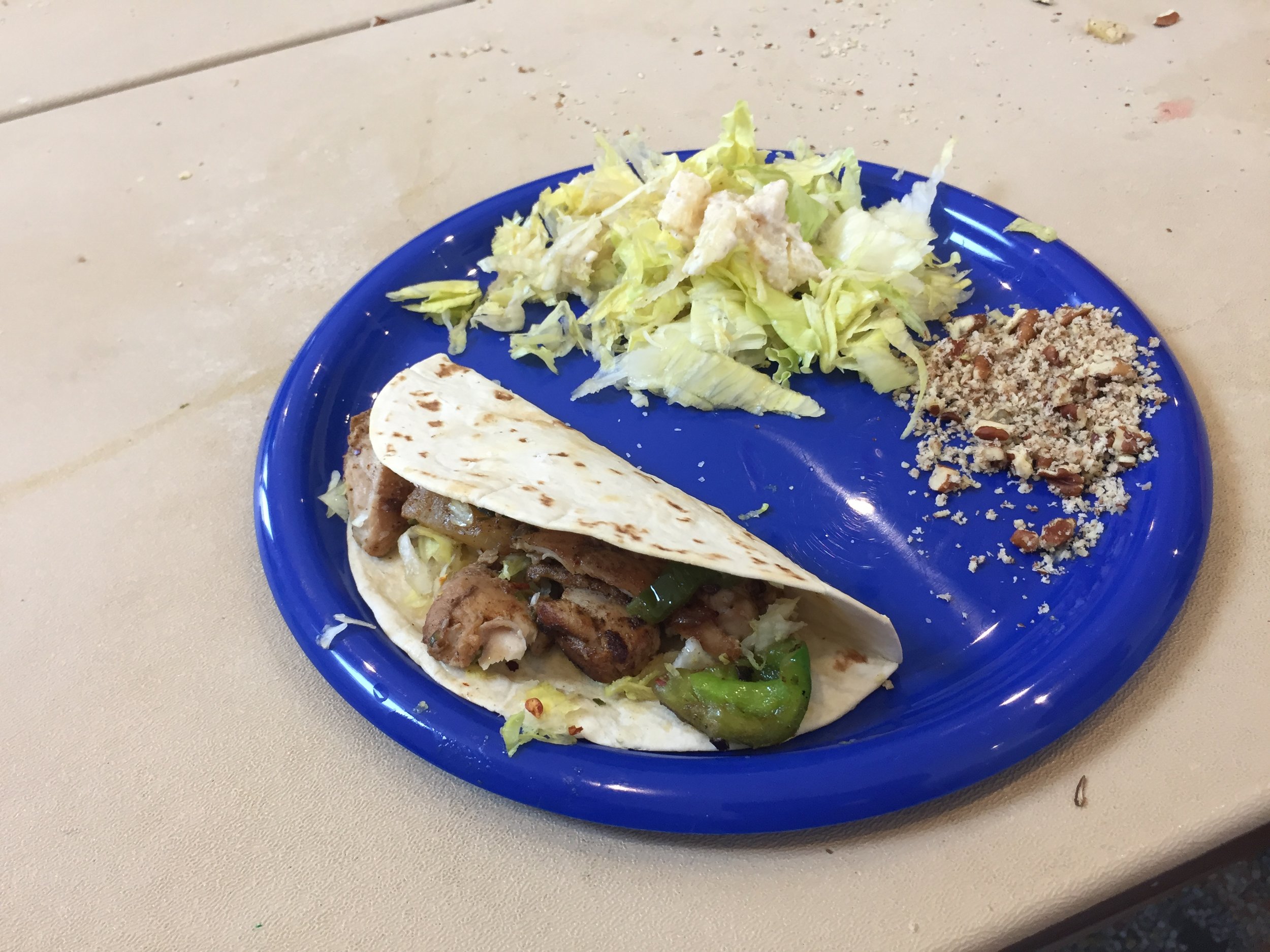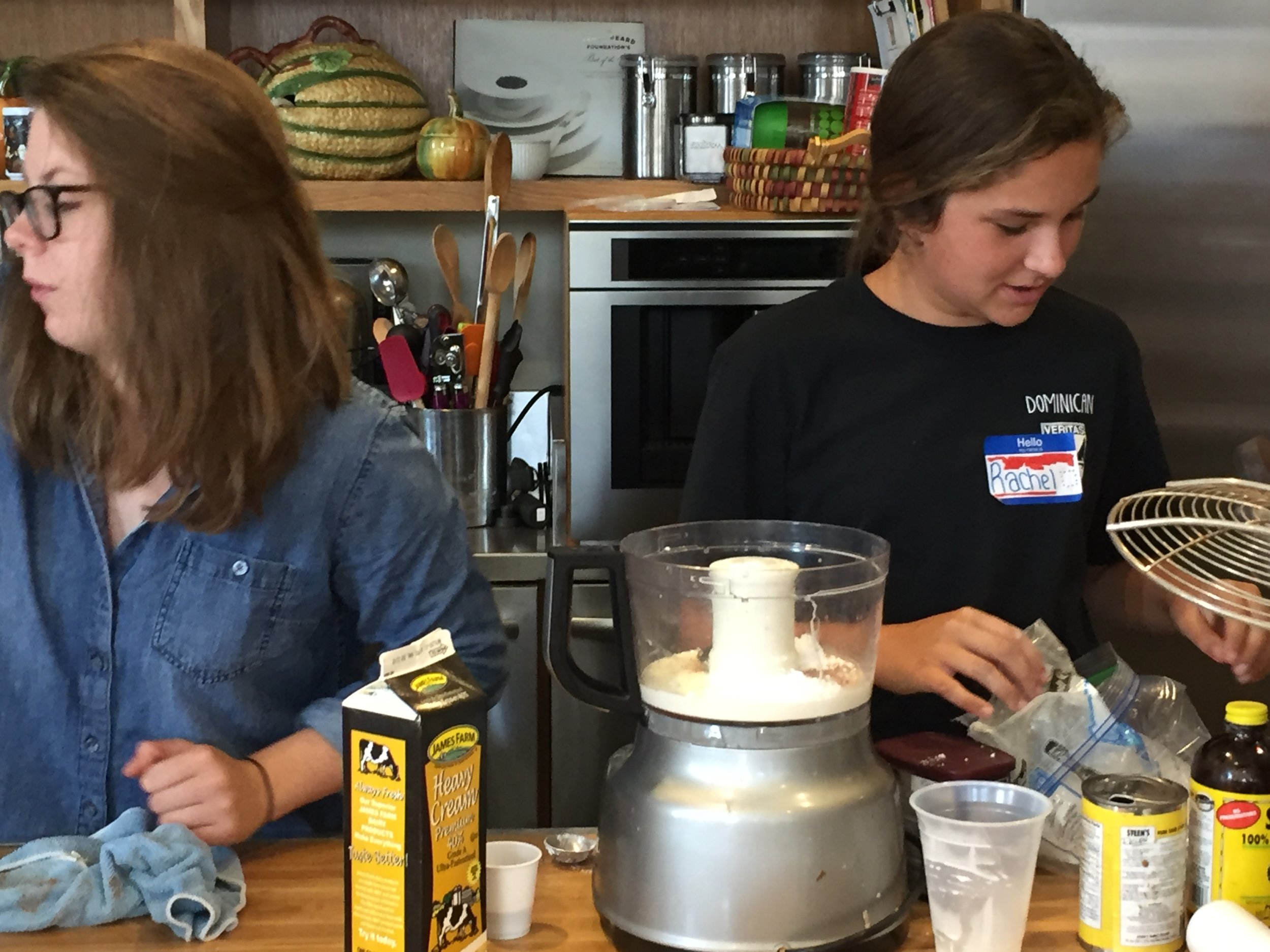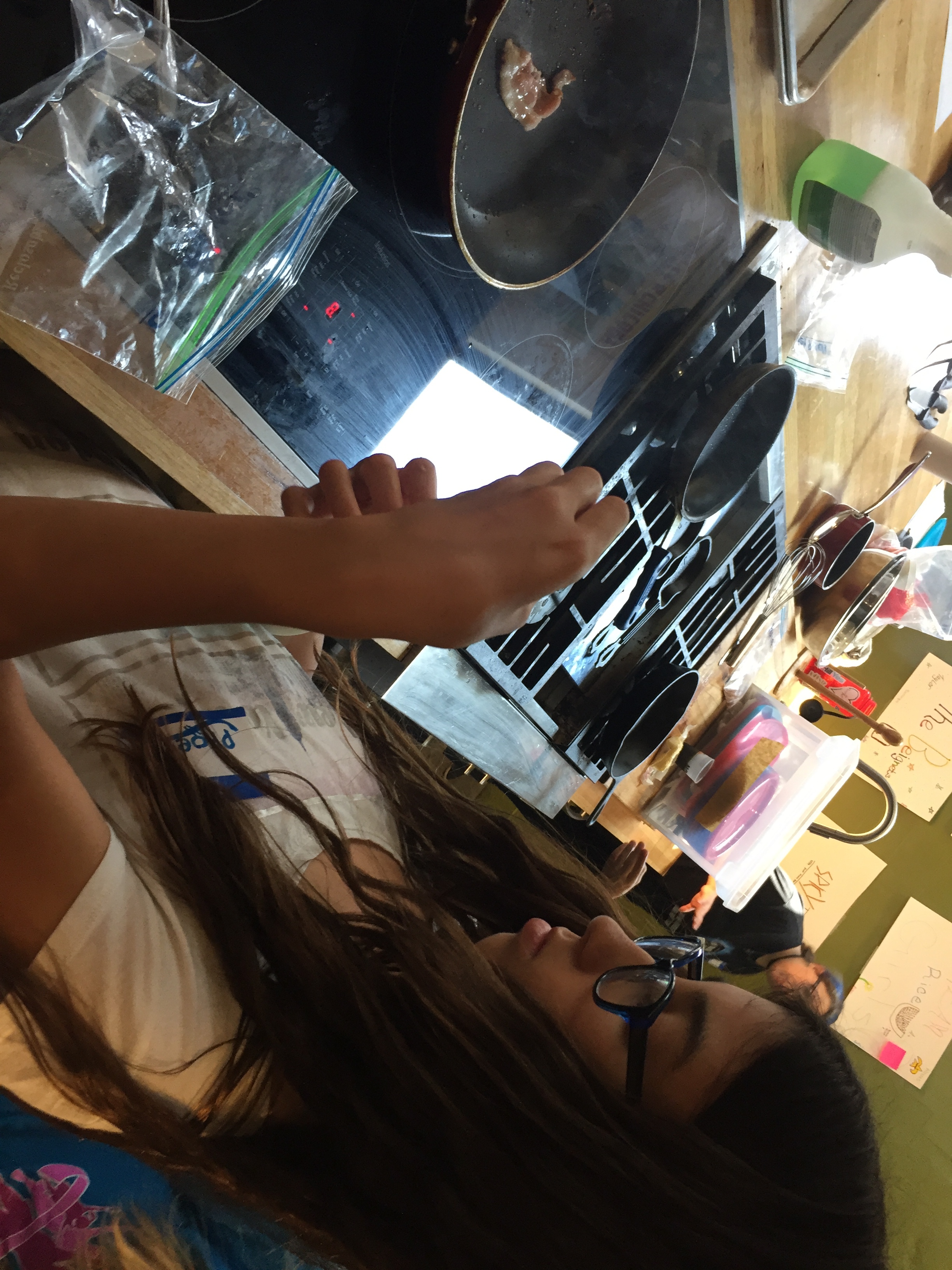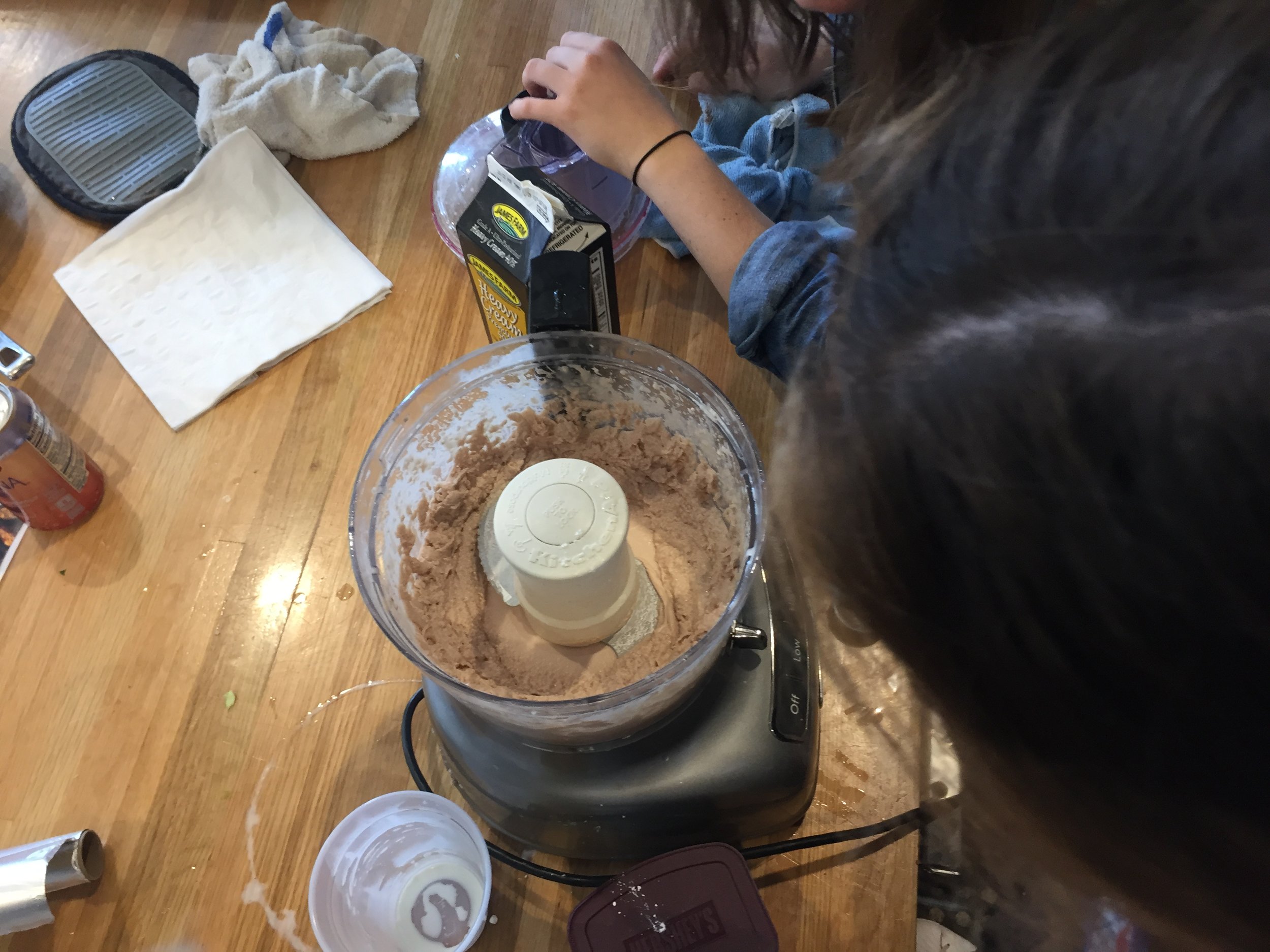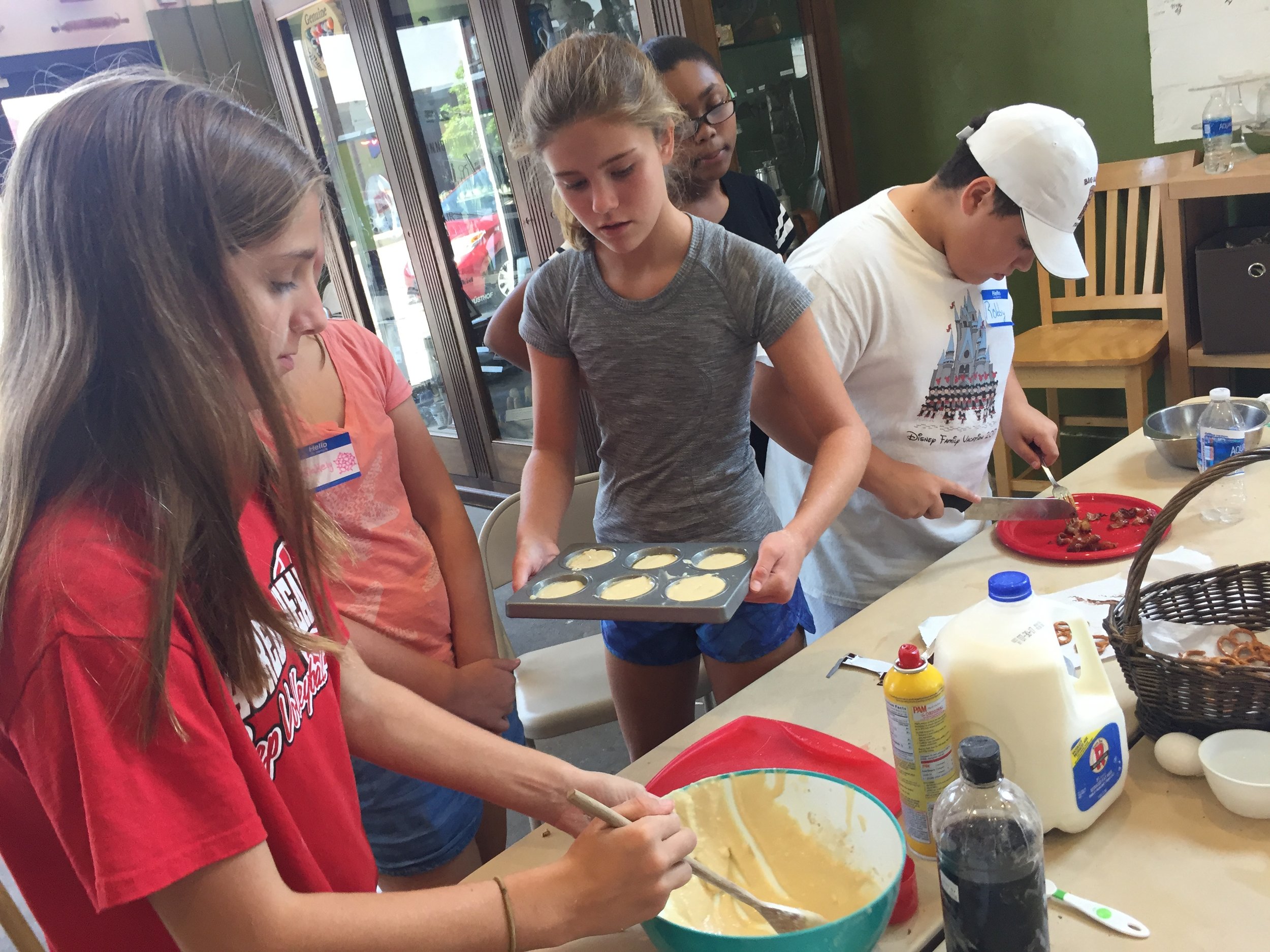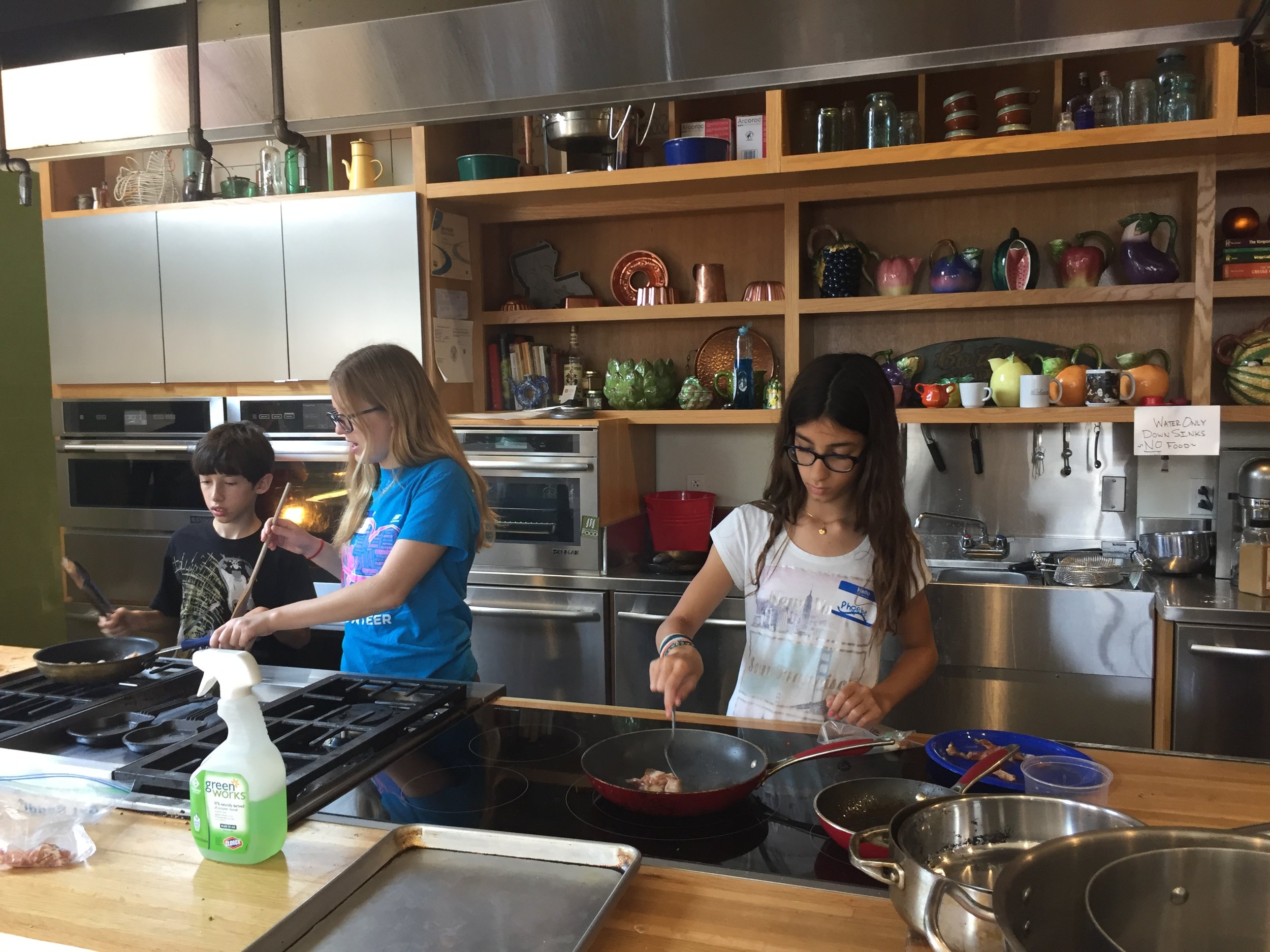 Friday: Dooky Chases
For the last day of a summer full of successful camps, we went with a favorite. We did a scavenger hunt around the museum first, which includes some pieces from and about Dooky Chase. Then we fried some chicken, and made Macaroni and Cheese to go with it.
We made cook books so the campers could recreate their favorite dishes at home, which we hope they will. If they do, send the pictures to Jennie for some really awesome prizes! Then, we used the books yearbook style and everyone went around signing books and saying their goodbyes. We had an awesome week!