During our third week of Kids Camp, our theme was music, and each day our activities and cooking revolved around the foods and traditions that accompany our music genre of the day.
Monday- Rock and Roll
To start the week, the campers made their nametags and decorated them with food and drink. Each table was a team based on the genre of the day, so they made team posters for their music genre. These teams were Rocksteady (Rock and Roll), the Popstars (Pop), the Country Cowboys (Country), the Hippie Bananas (Reggae) and the Jazz Hands (Jazz).
After the opening activities, we went through our culture setting acronym CHEFS (clean, helpful, experimental, friends, and safety). Then Nick played a game of "Don't Forget the Lyrics" with the group.
To stick with the theme of Rock and Roll, we started to cook diner food. We made sliders, oven fries, and milkshakes. While our Rocksteady group finished the meal preparations, the other groups went outside and played Rock and Roll musical chairs. They came back inside and enjoyed delicious diner food! Our pictures from the opening day can be seen below!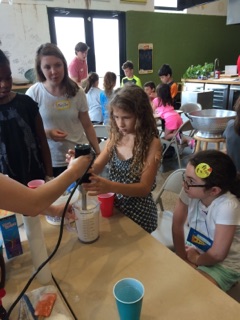 Tuesday- Pop
We started Tuesday by creating odes to our favorite foods, and the campers wrote poems and prose about their favorite dishes and decorated them. They turned out awesome! Next, we played snack wars, which was a big hit. Each pair received a basket with Popcorn, bananas, peanut butter, raisins, and pretzel sticks, and they were tasked with creating a band out of these goods and coming up with a backstory and description for their band. They groups presented their imaginative creations.
On Pop day, we were cooking Poppy seed chicken casserole and Popsicles. The popsicles wouldn't quite freeze in time to enjoy them today, but on Wednesday we got a tasty treat to go with our Country meal. As our Popstars finished up the cooking, the rest of the campers went outside and played freeze dancing to some of the biggest pop hits of today and yesteryear. They came in afterwards and enjoyed a yummy casserole. Take a look!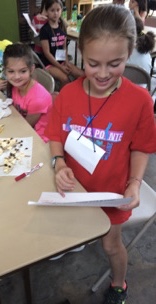 Wednesday- Country
On Wednesday, we headed down home for a country day. We started by making really colorful macaroni crafts and then played musical chairs to some good ole country songs by Hank, Dolly, and Cash. Staying with our down-home theme of the day, the kids cooked up chicken fried steak, mashed potatoes and gravy. They also had mango and strawberry popsicles from the day before. The game of the day was "Mr. Fox, What Time is it?" The food turned out delicious. Check out our pictures from the day below!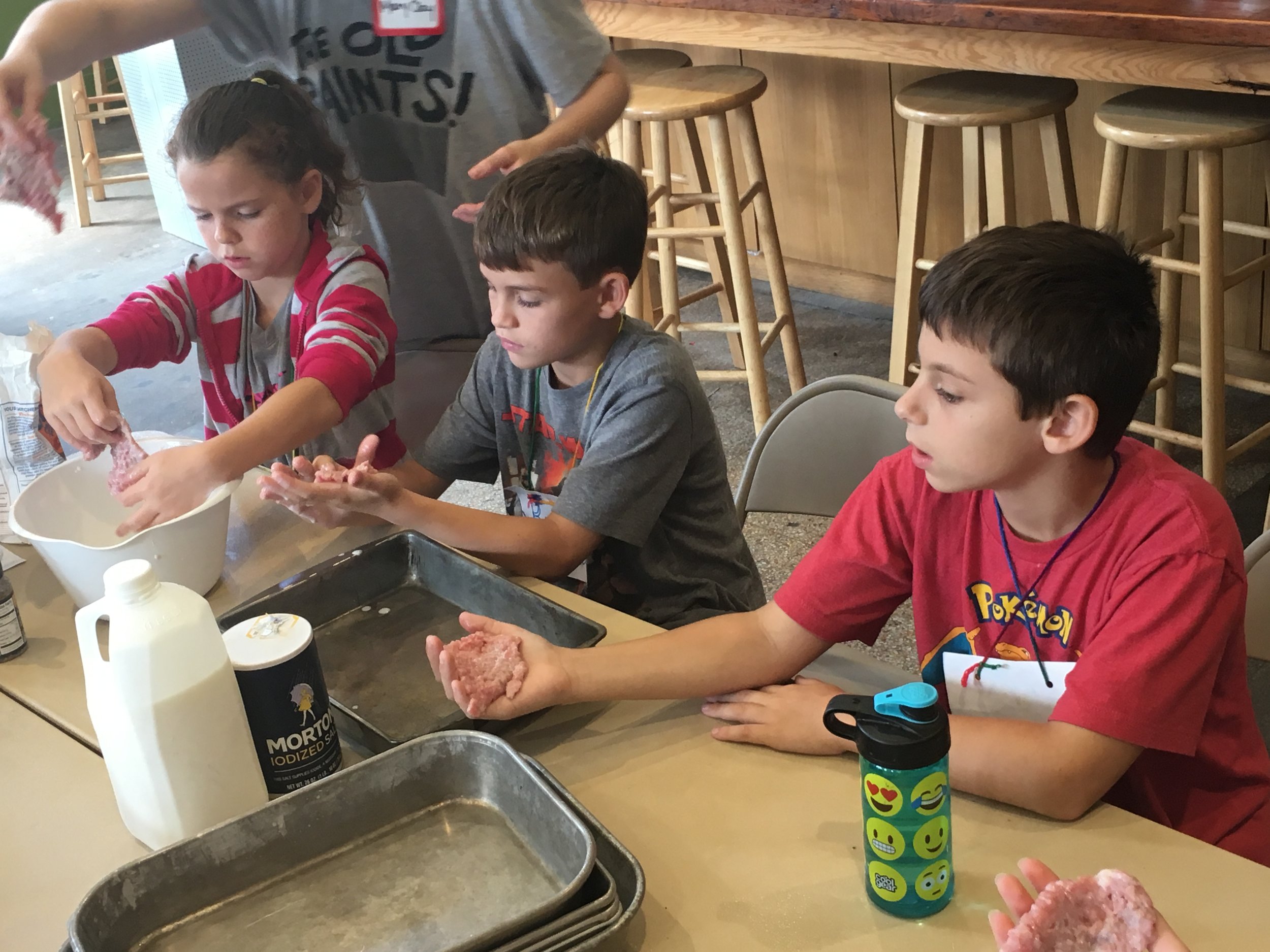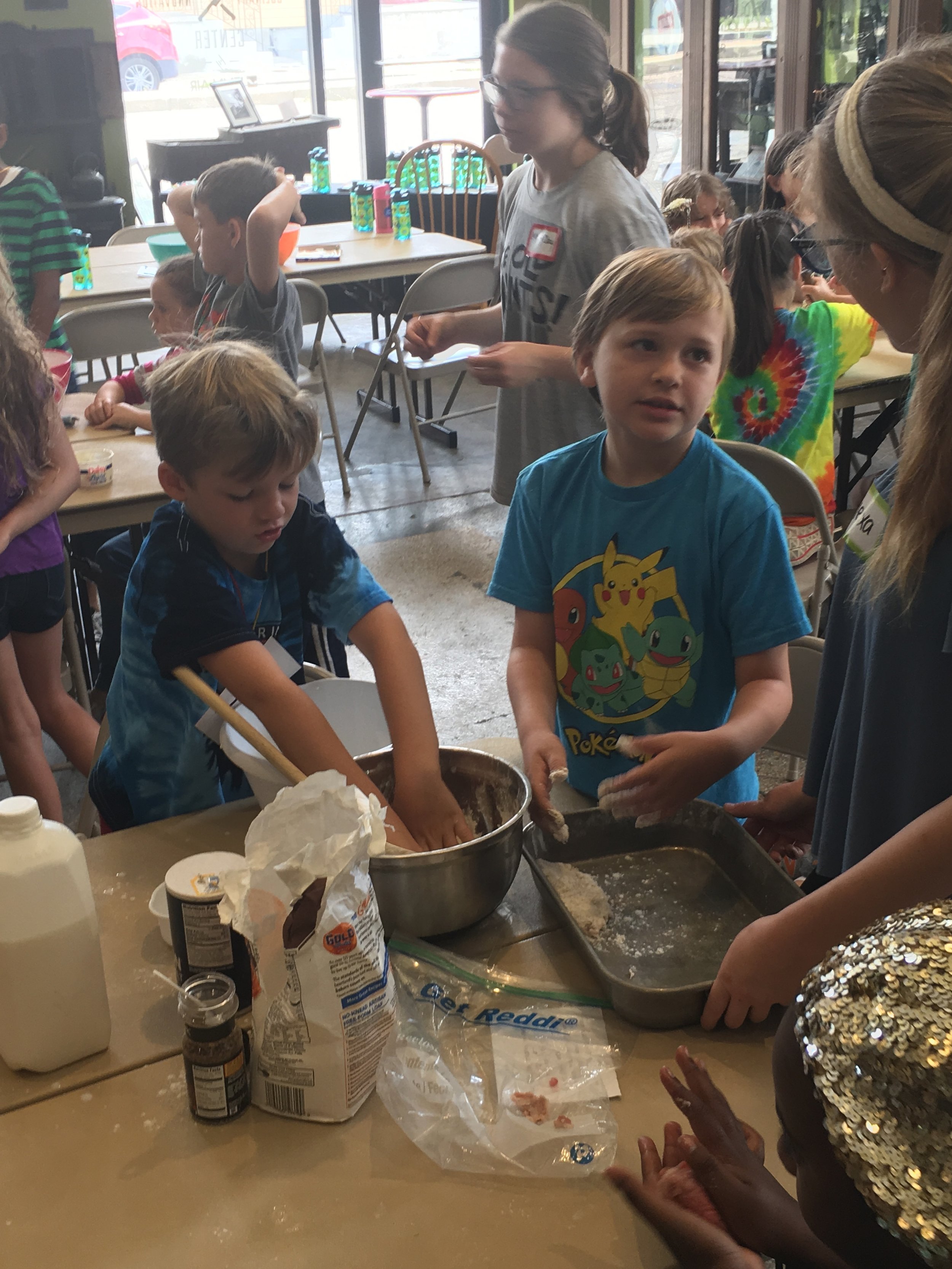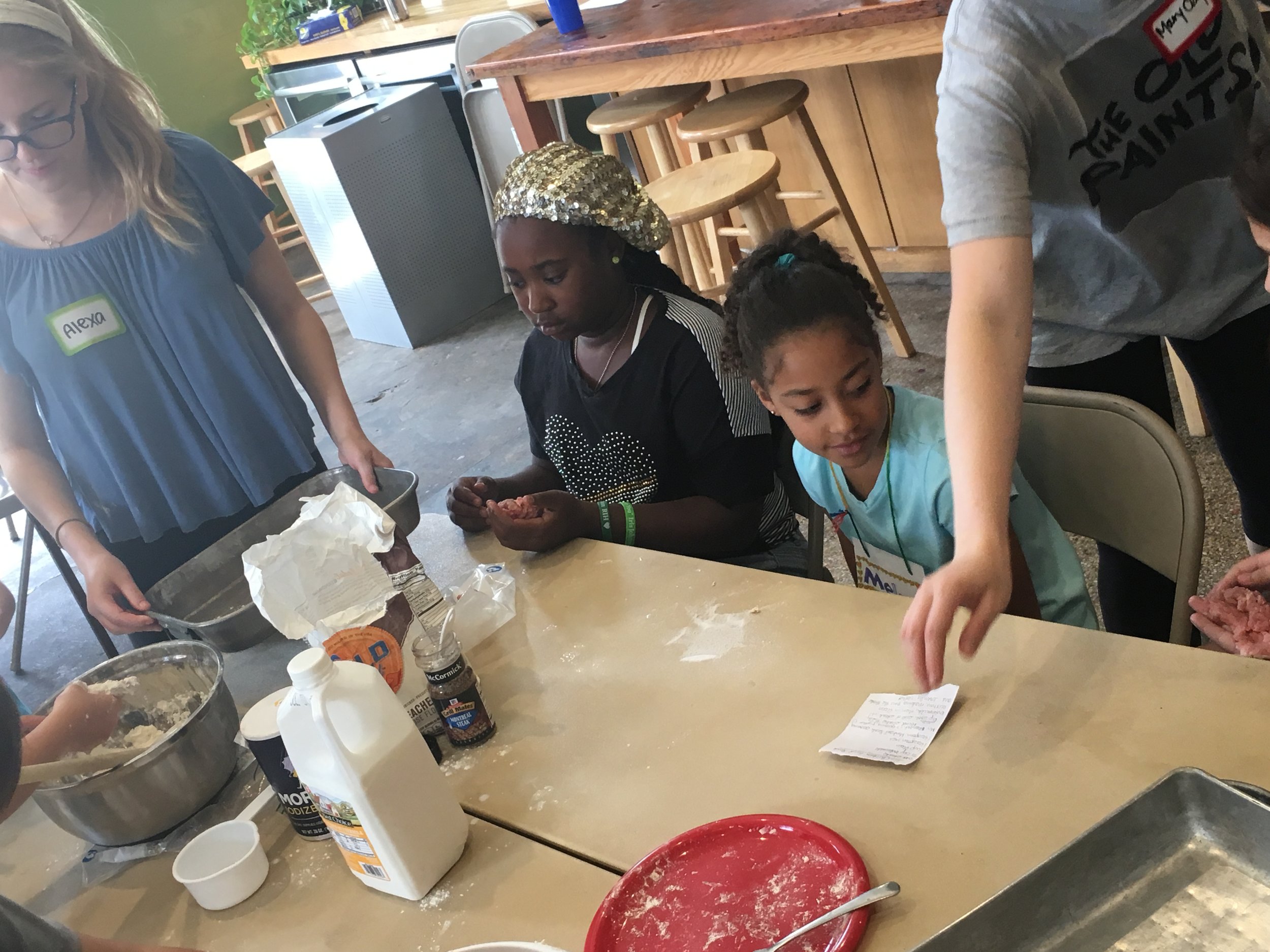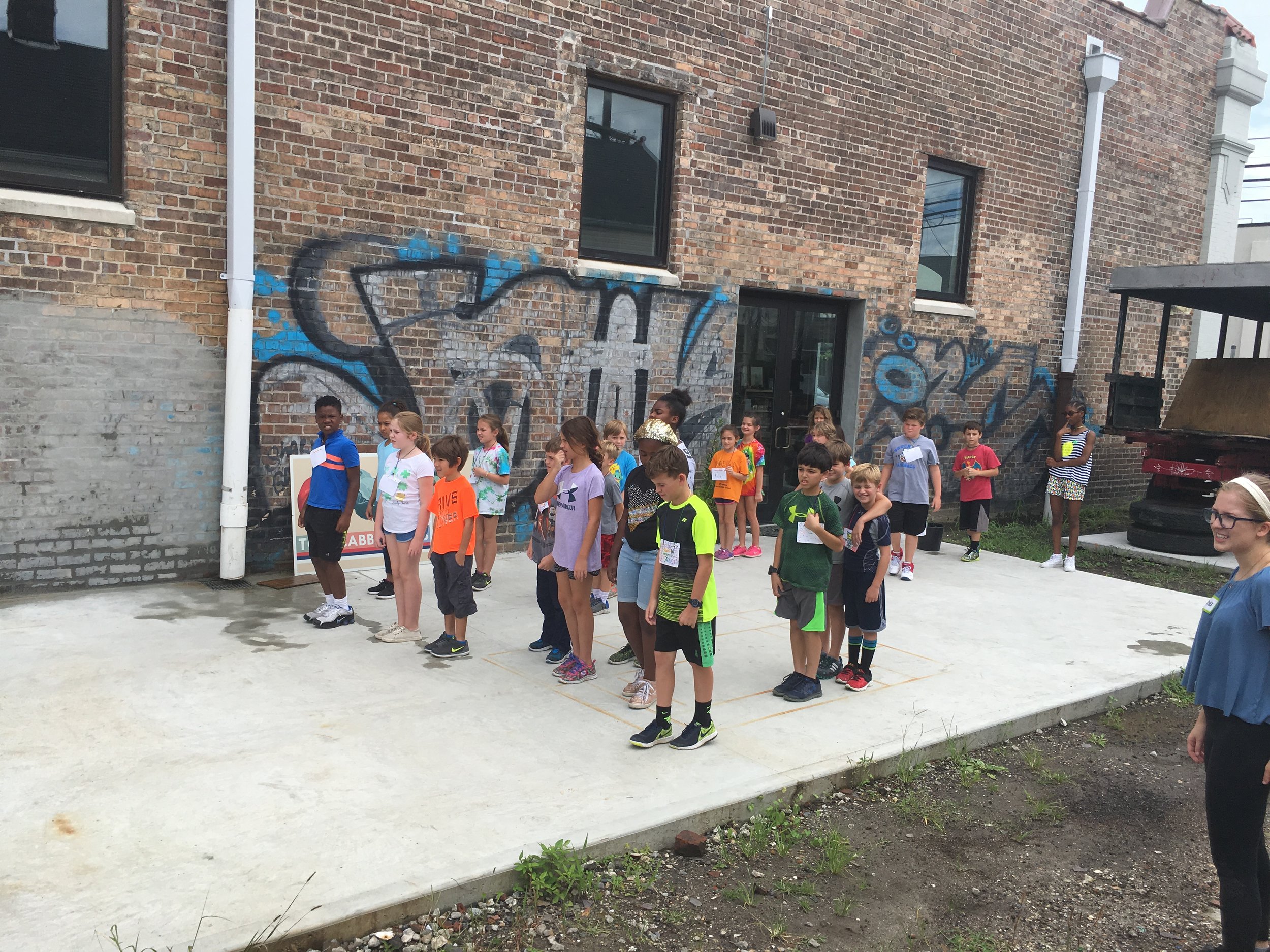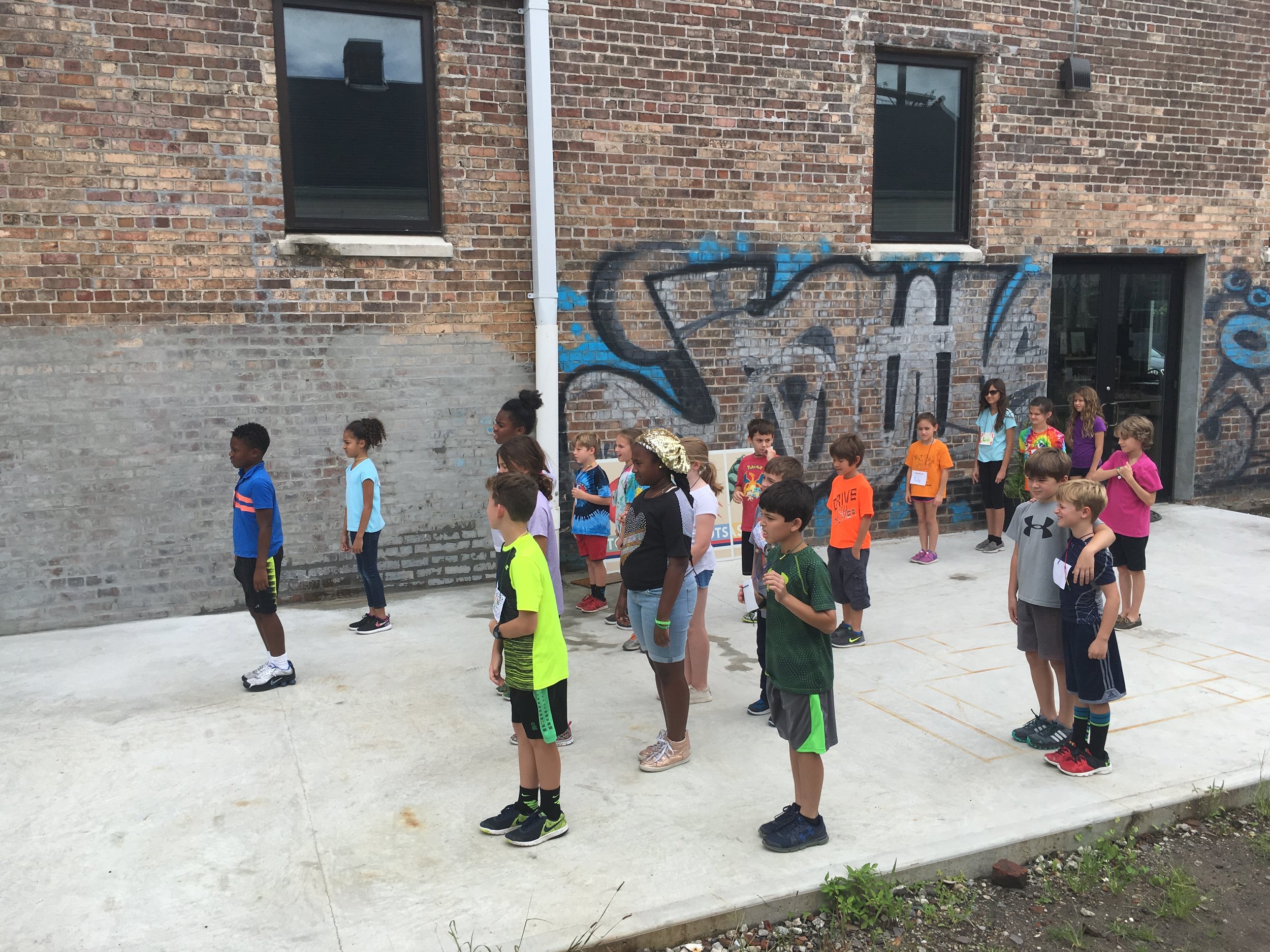 Thursday- Reggae
Thursday we headed to Jamaica for Reggae day. We started by playing the hit game Chopped. Like the gameshow, each table received a basket of eclectic ingredients and were tasked with making their own unique meals. The groups would be judged on presentation, teamwork, and of course taste. The ingredients were pita bread, cheese, bacon, rice, pineapple, and spinach. We really had some awesome outcomes.
Next, it was time to start cooking. Today, to stick with out Jamaican theme, we were making Jerk chicken and fried plantains. While our Hippie Bananas finished the meal prep, the other campers went outside to play Marley, and then came in to enjoy a delicious meal. Check out the awesome snack war creations and reggae themed lunch in the pictures below!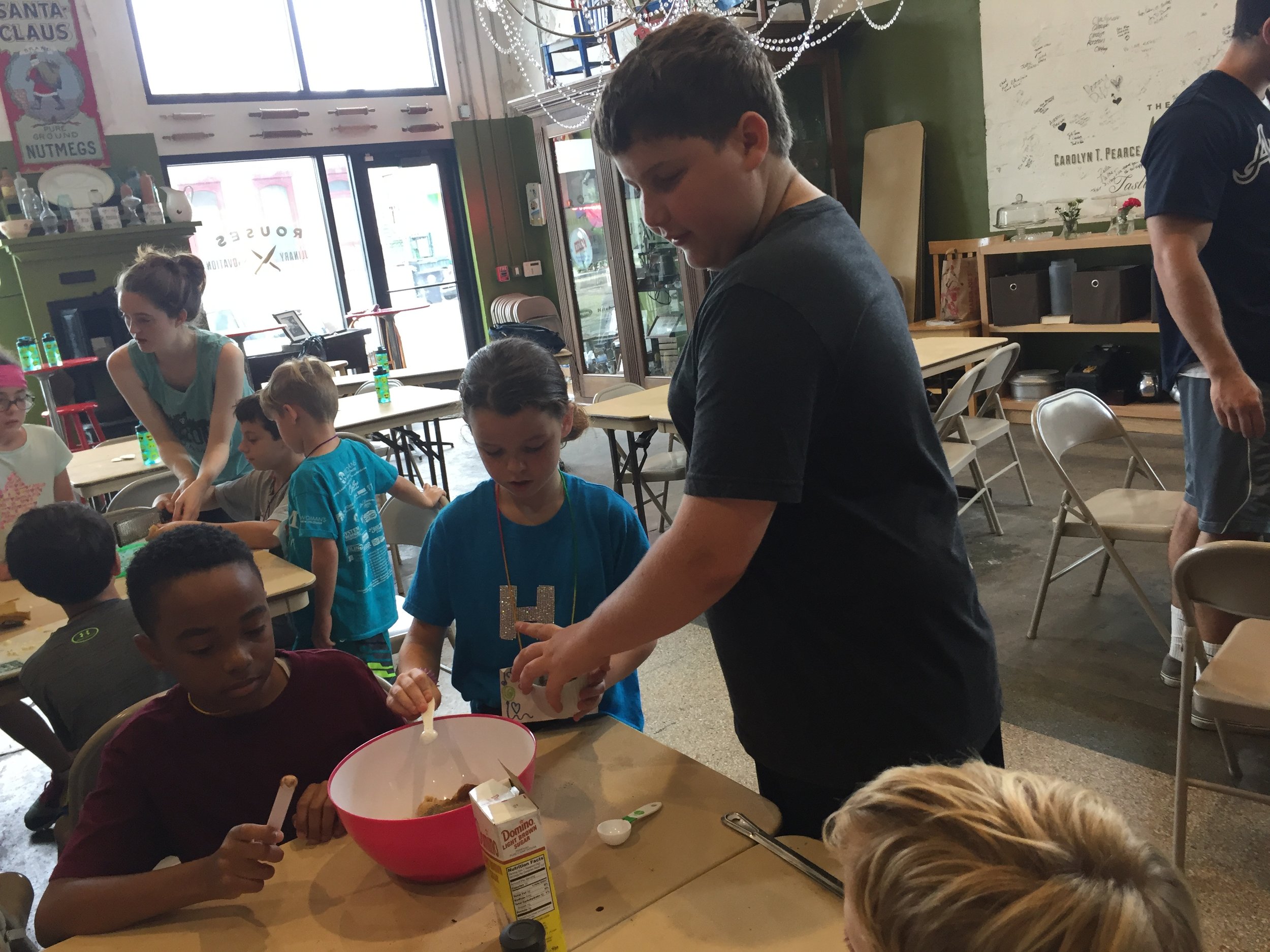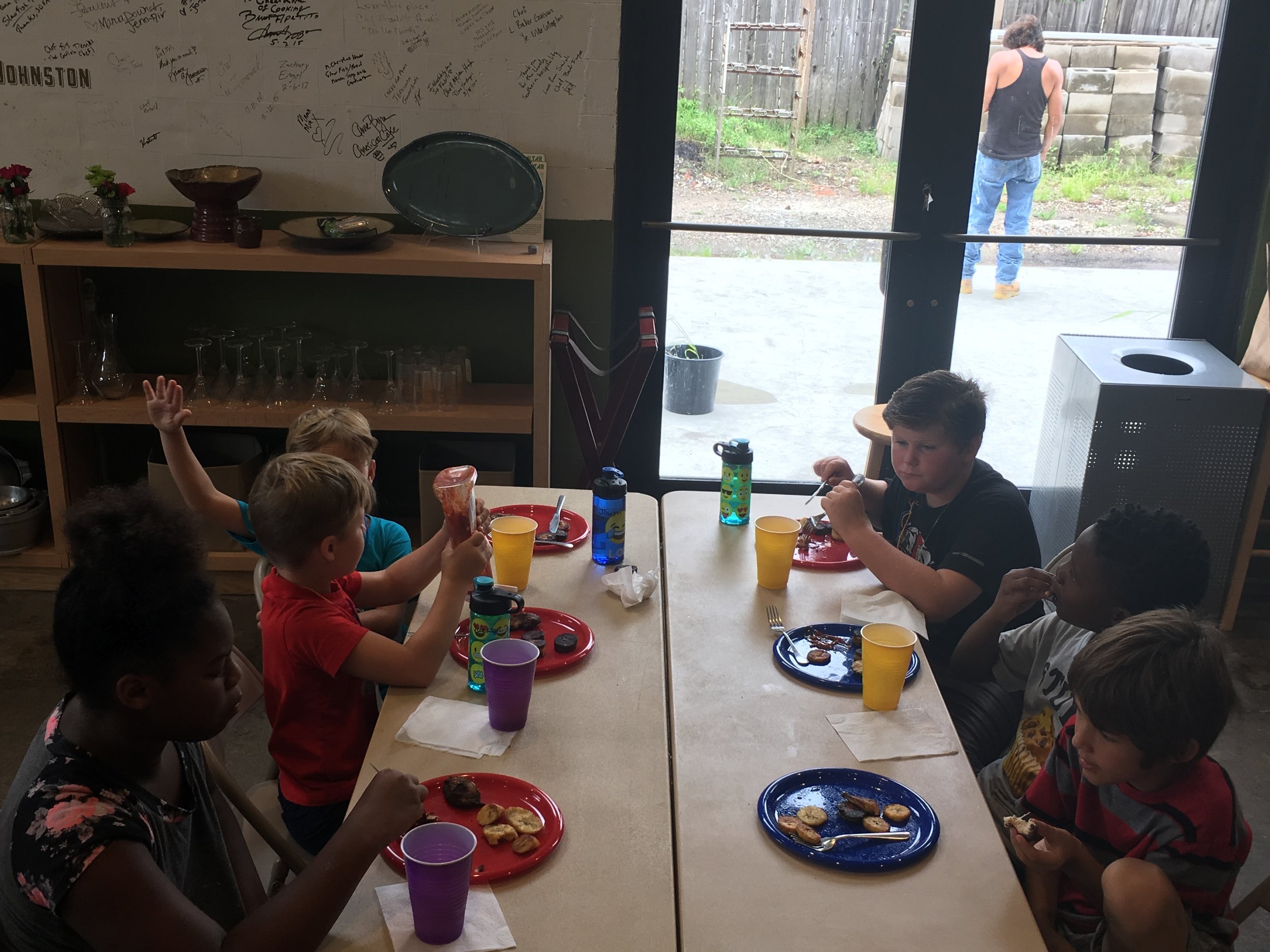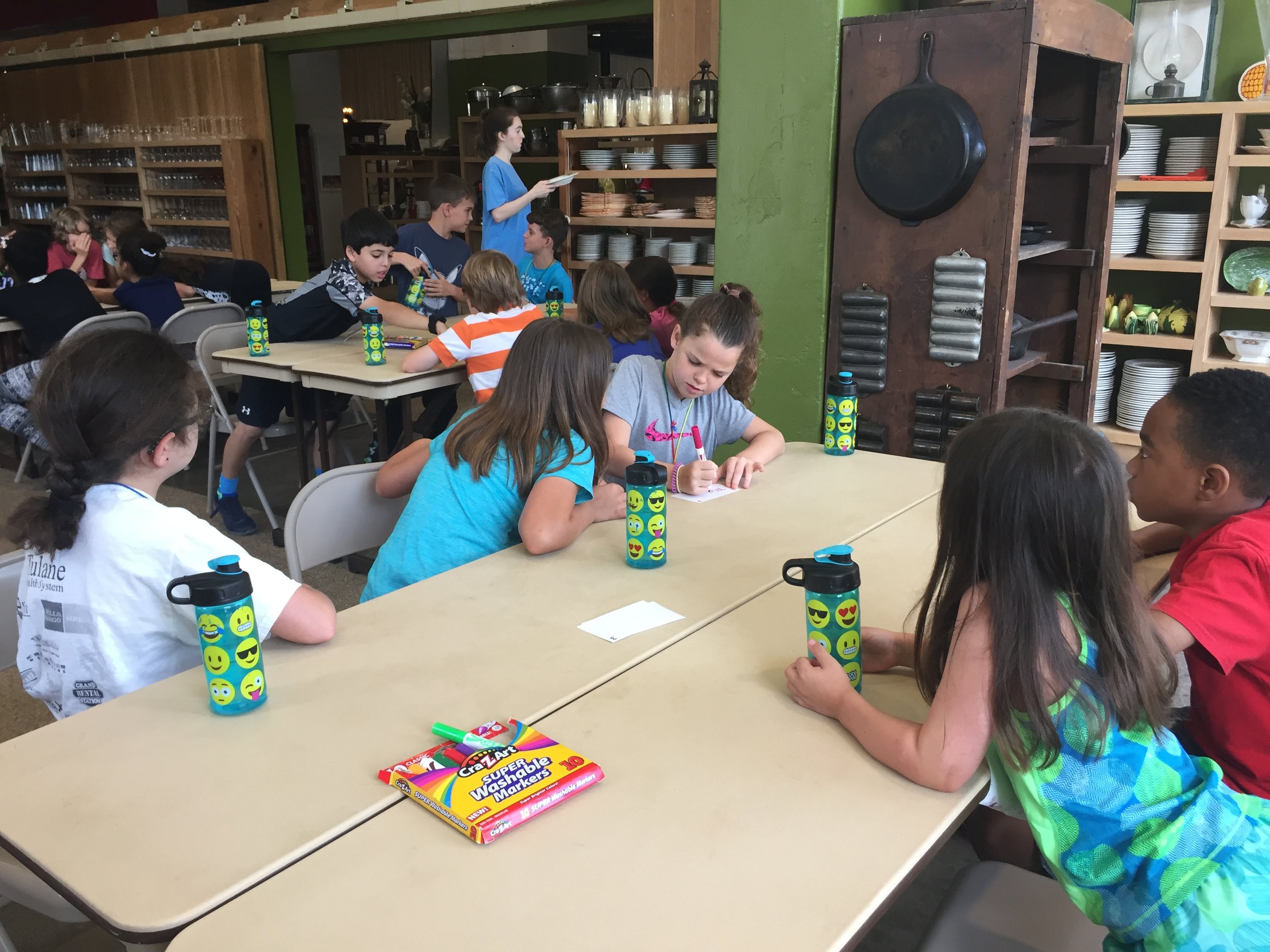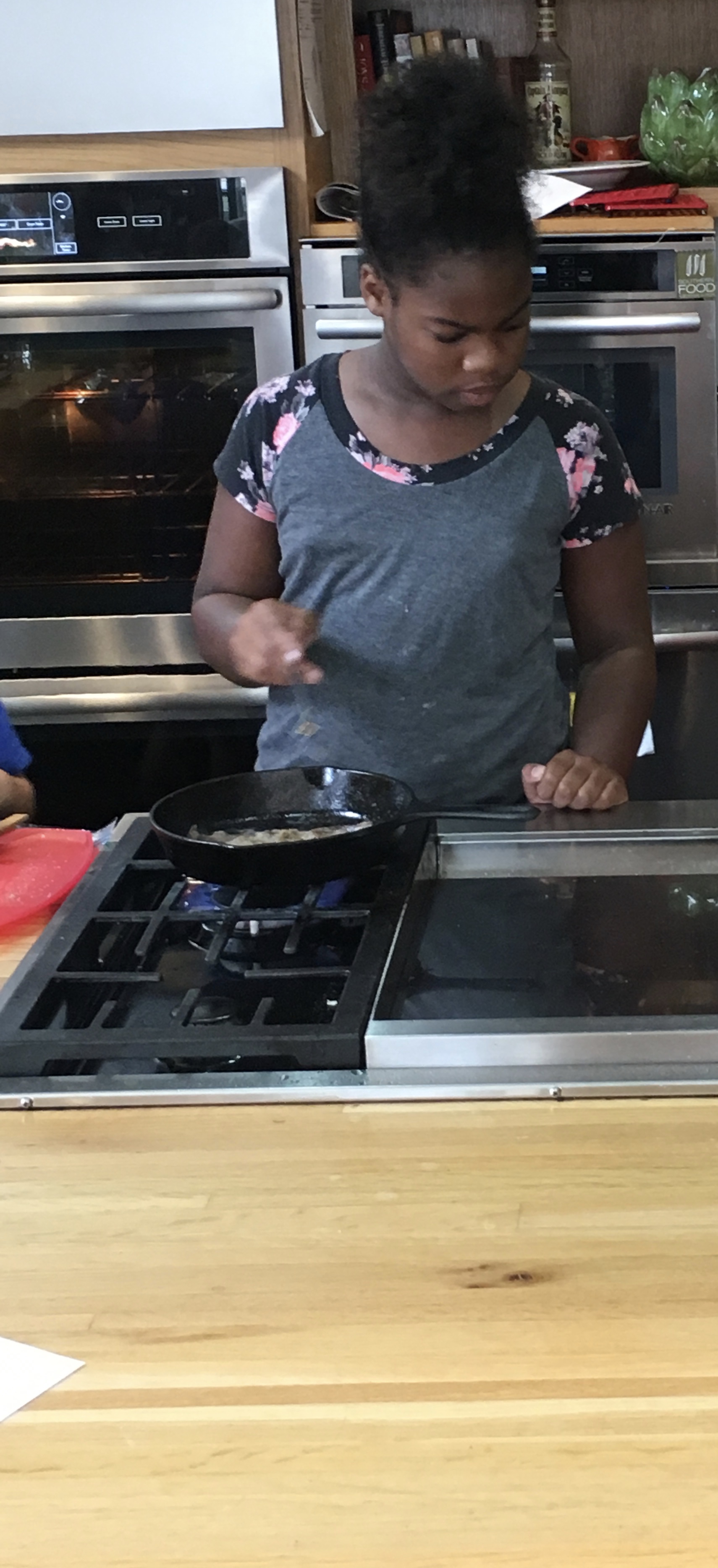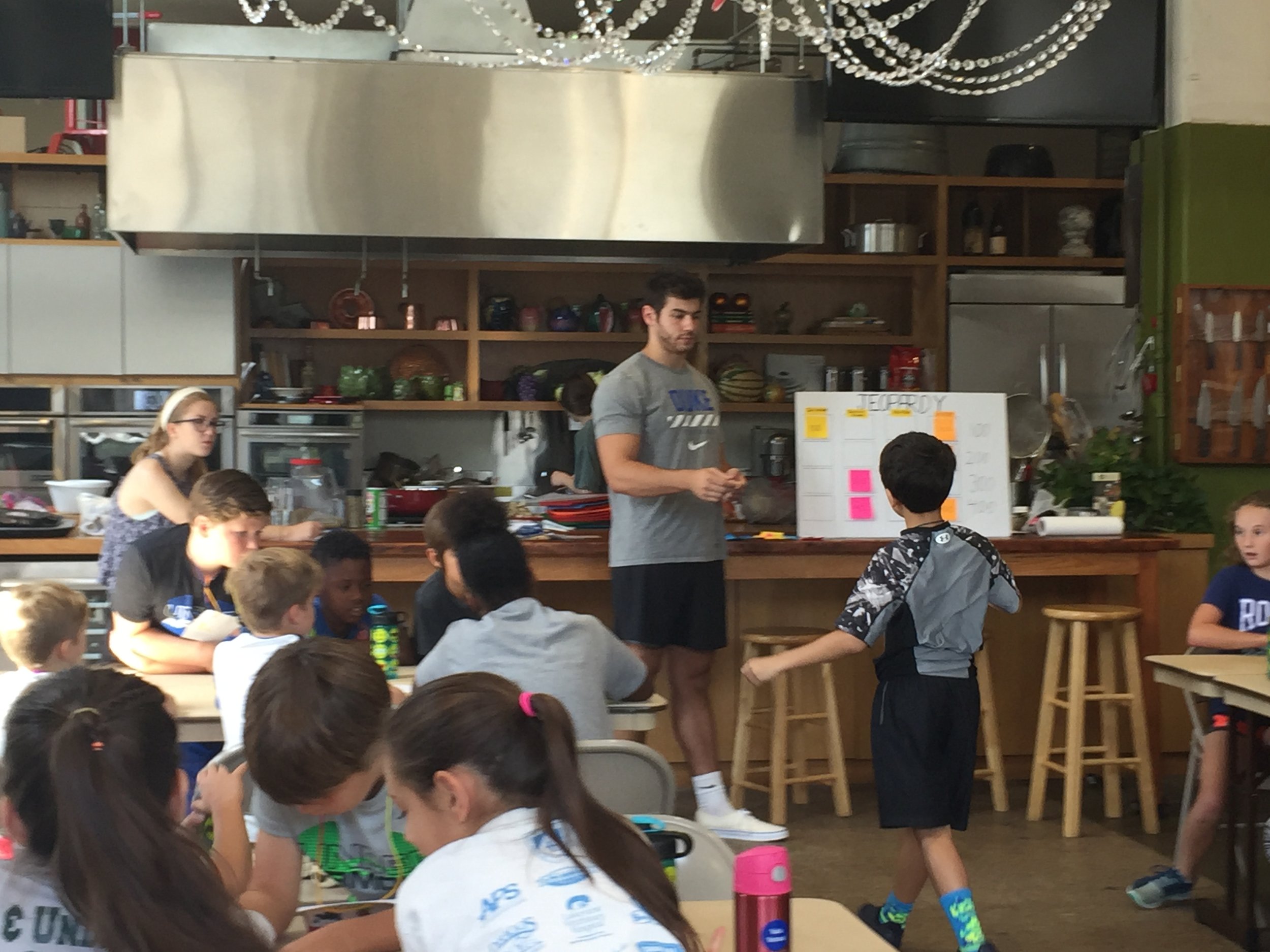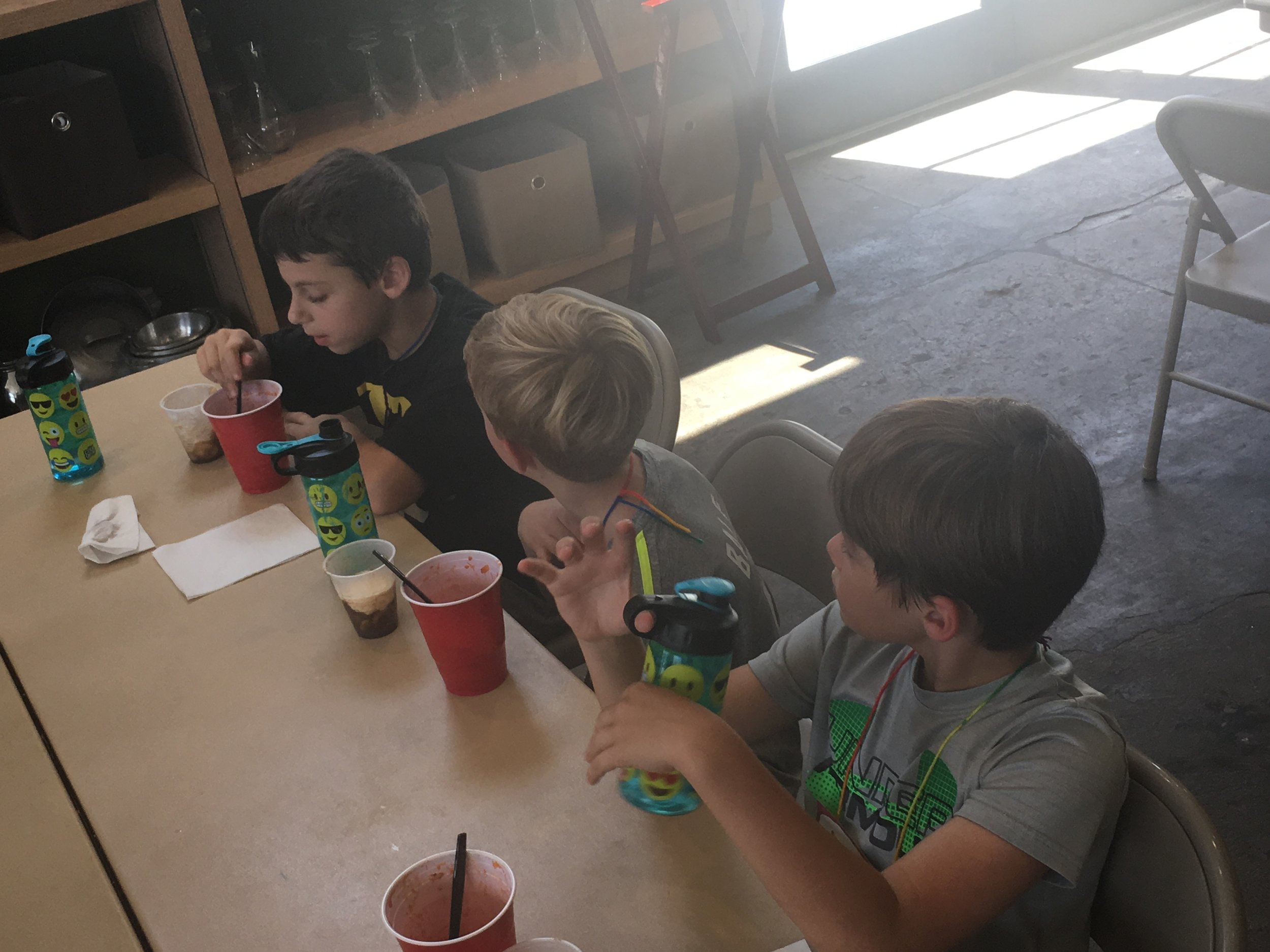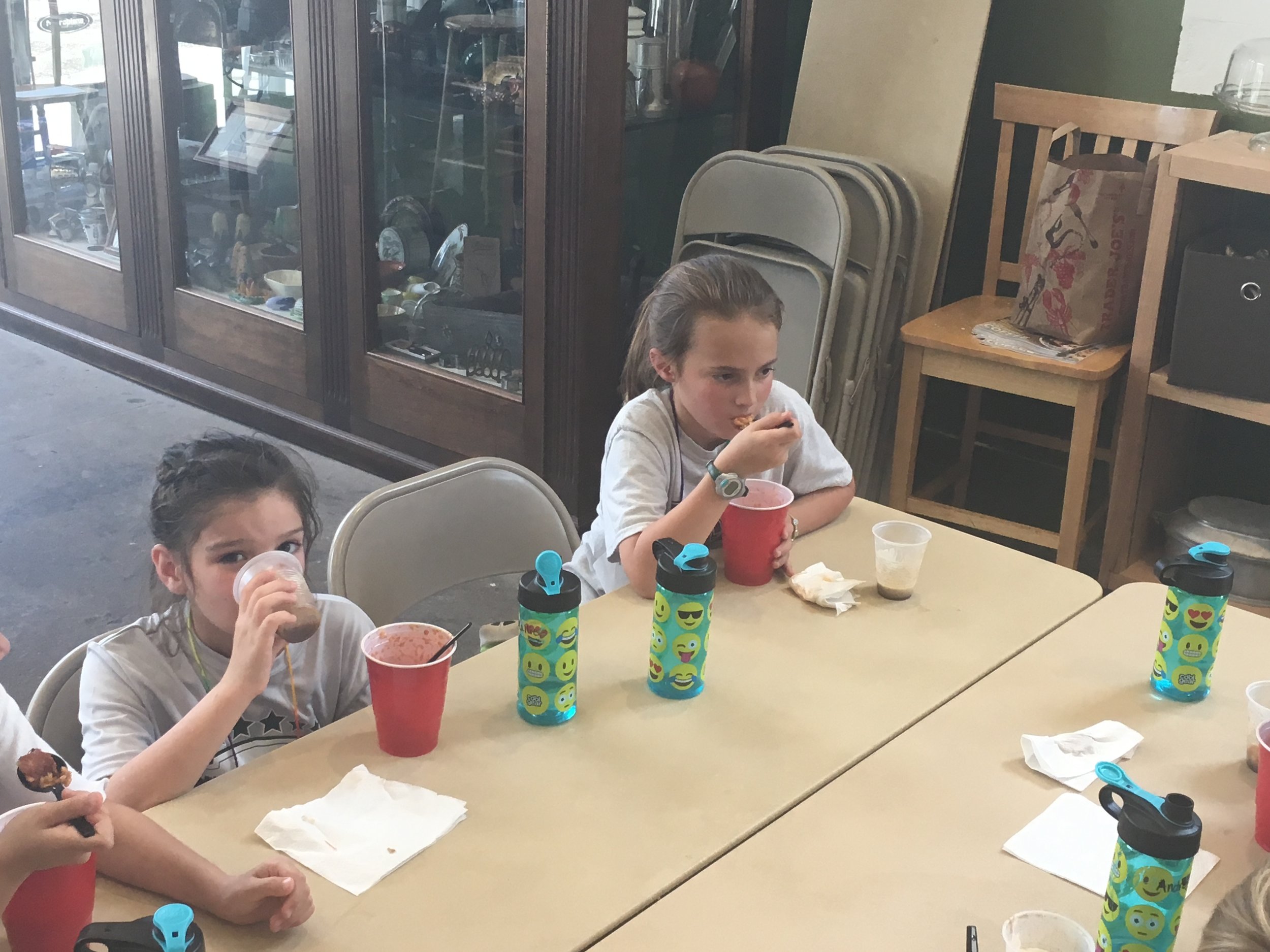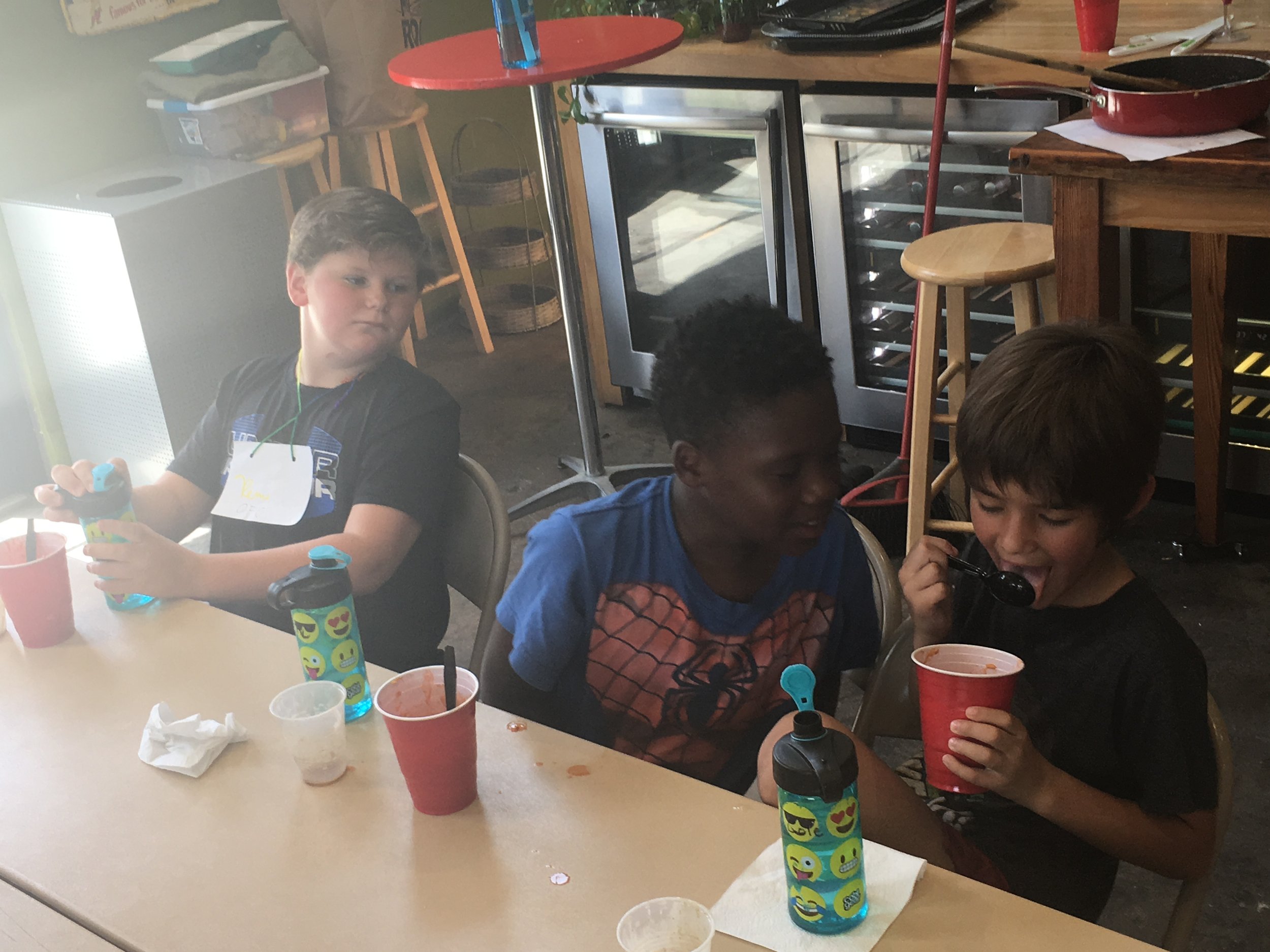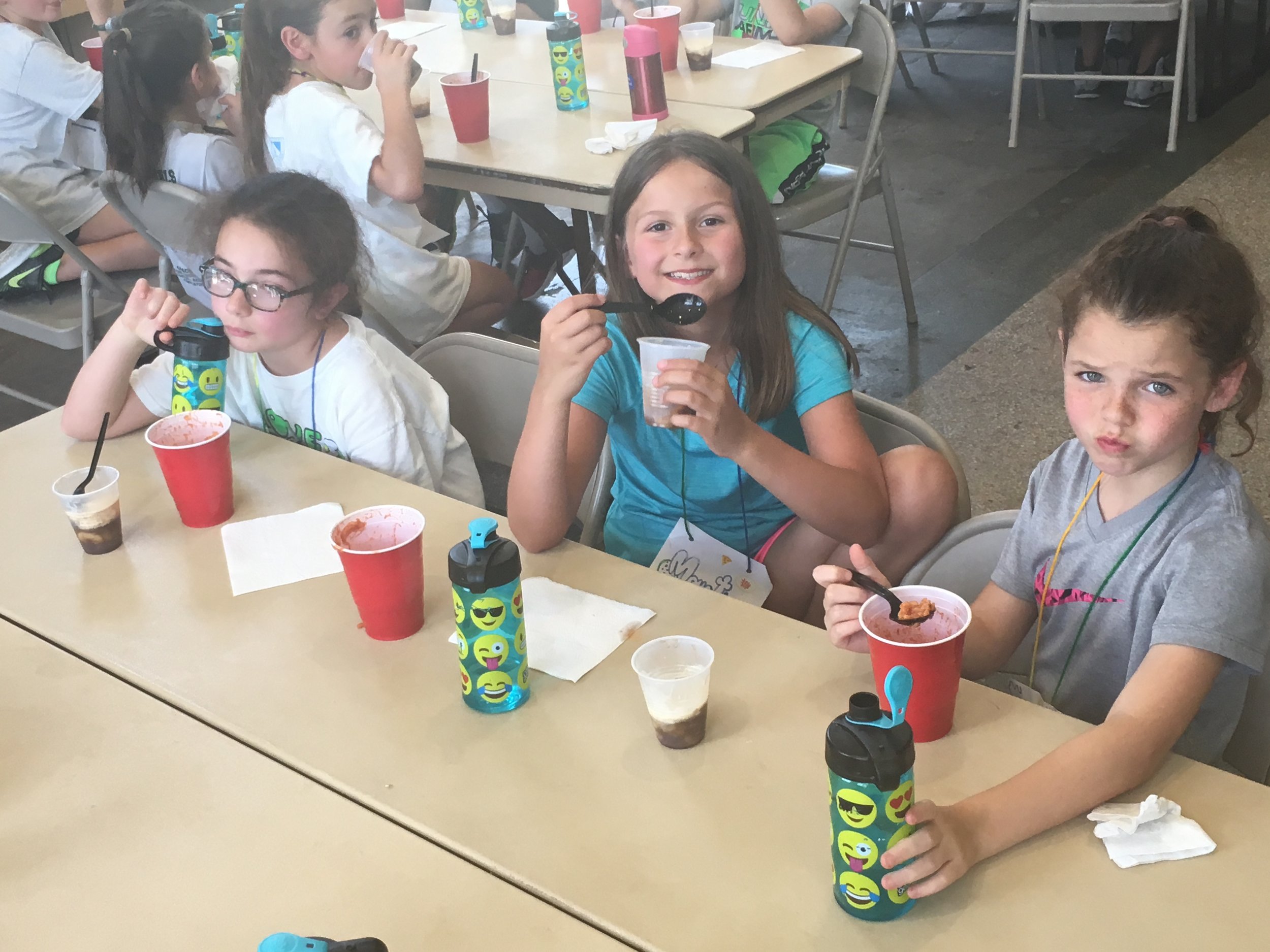 Friday- Jazz
Friday we came back home to the birthplace of Jazz. We started by making our cookbooks, so the campers could have all the recipes to recreate at home (the recipes can also be found in a slideshow at the bottom of this page). The kids passed their books around for everyone to sign, yearbook style. Next, we played Jeopardy with categories revolving around Jazz and New Orleans foods.
As we started to cook, what better to whip up than Jambalaya and Bananas Foster? The kids really enjoyed cooking these fun classics, and enjoyed the familiar taste in our final meal. We had a ton of fun on our last day of the week, and had another great week!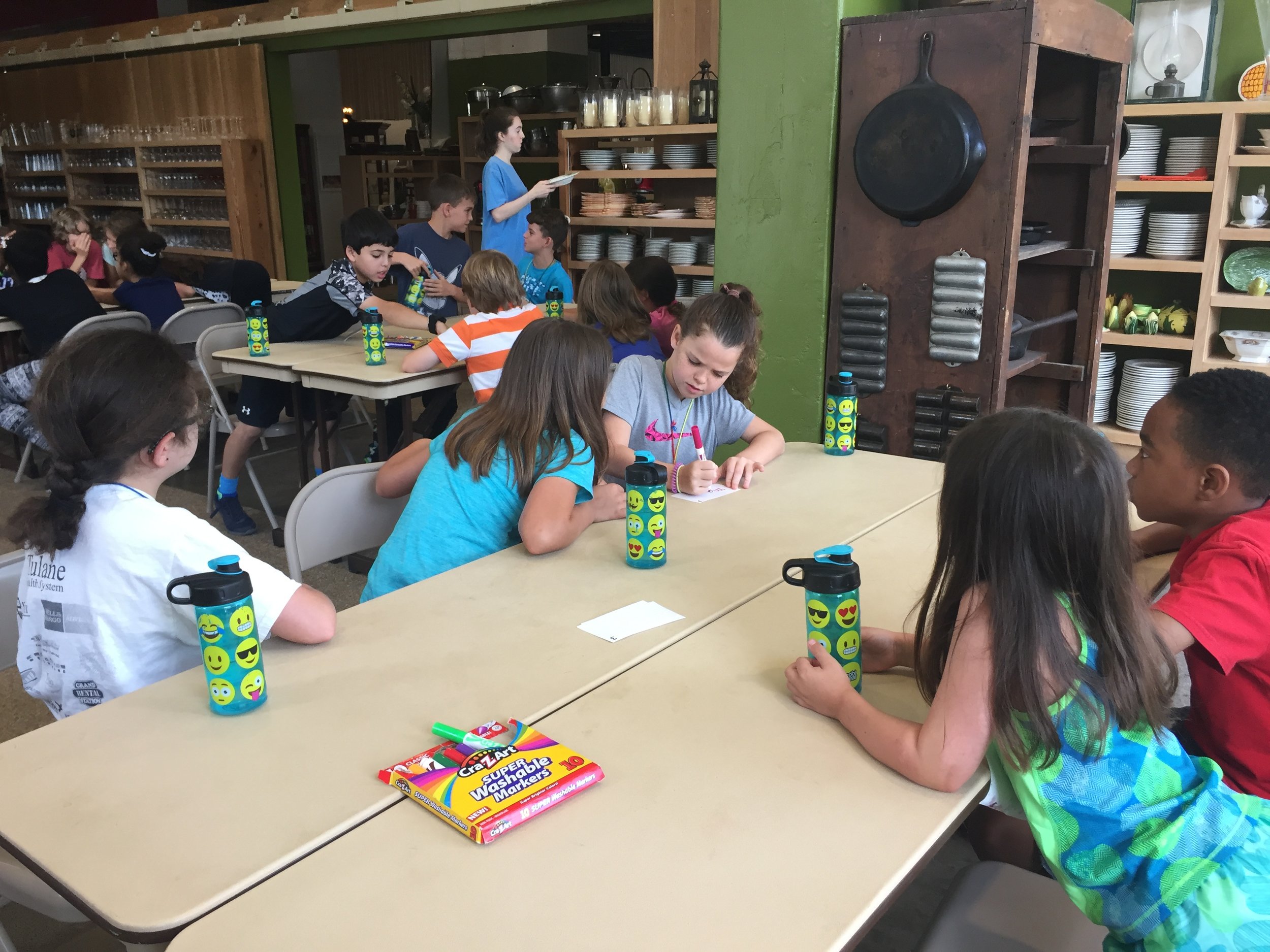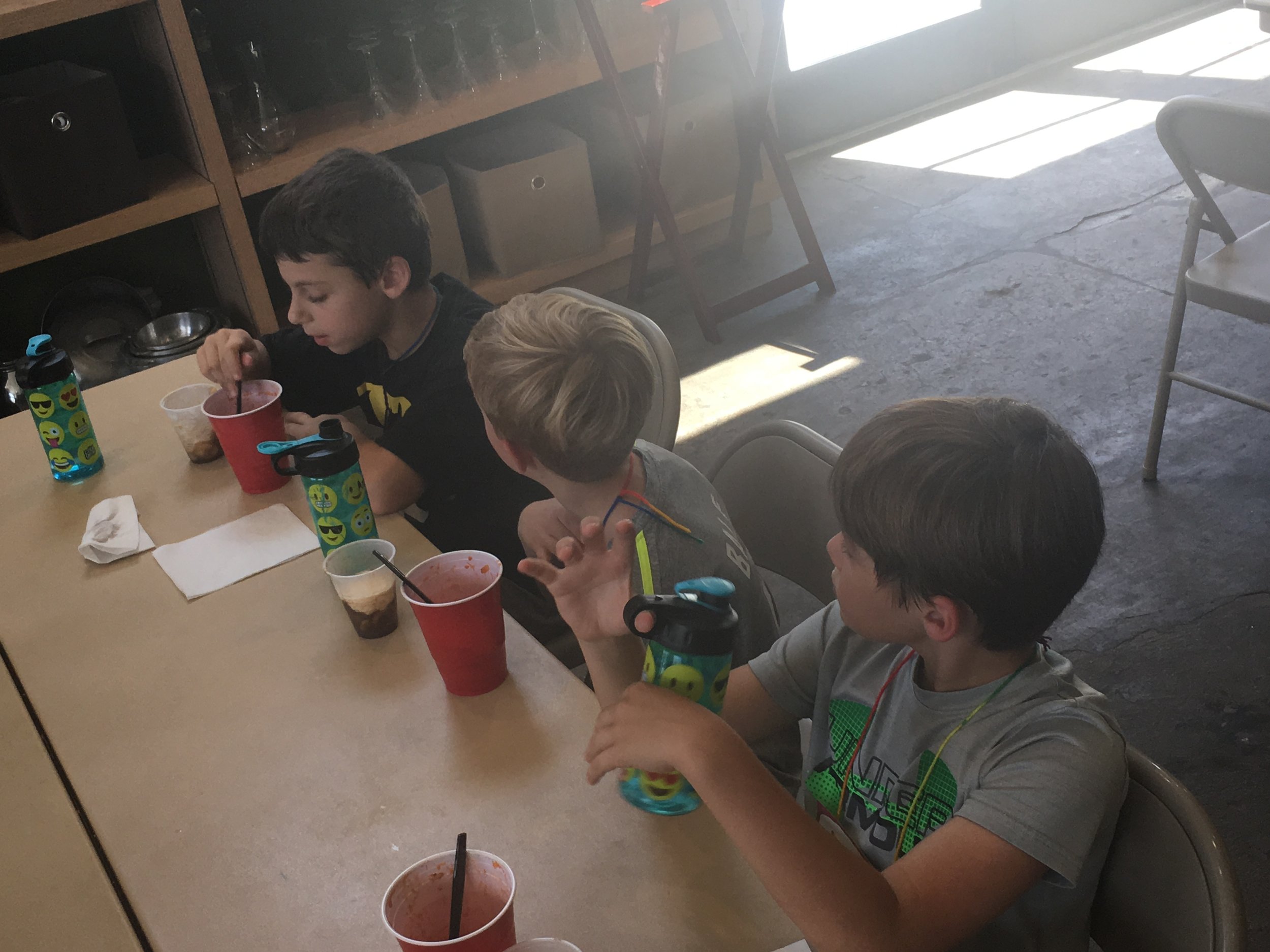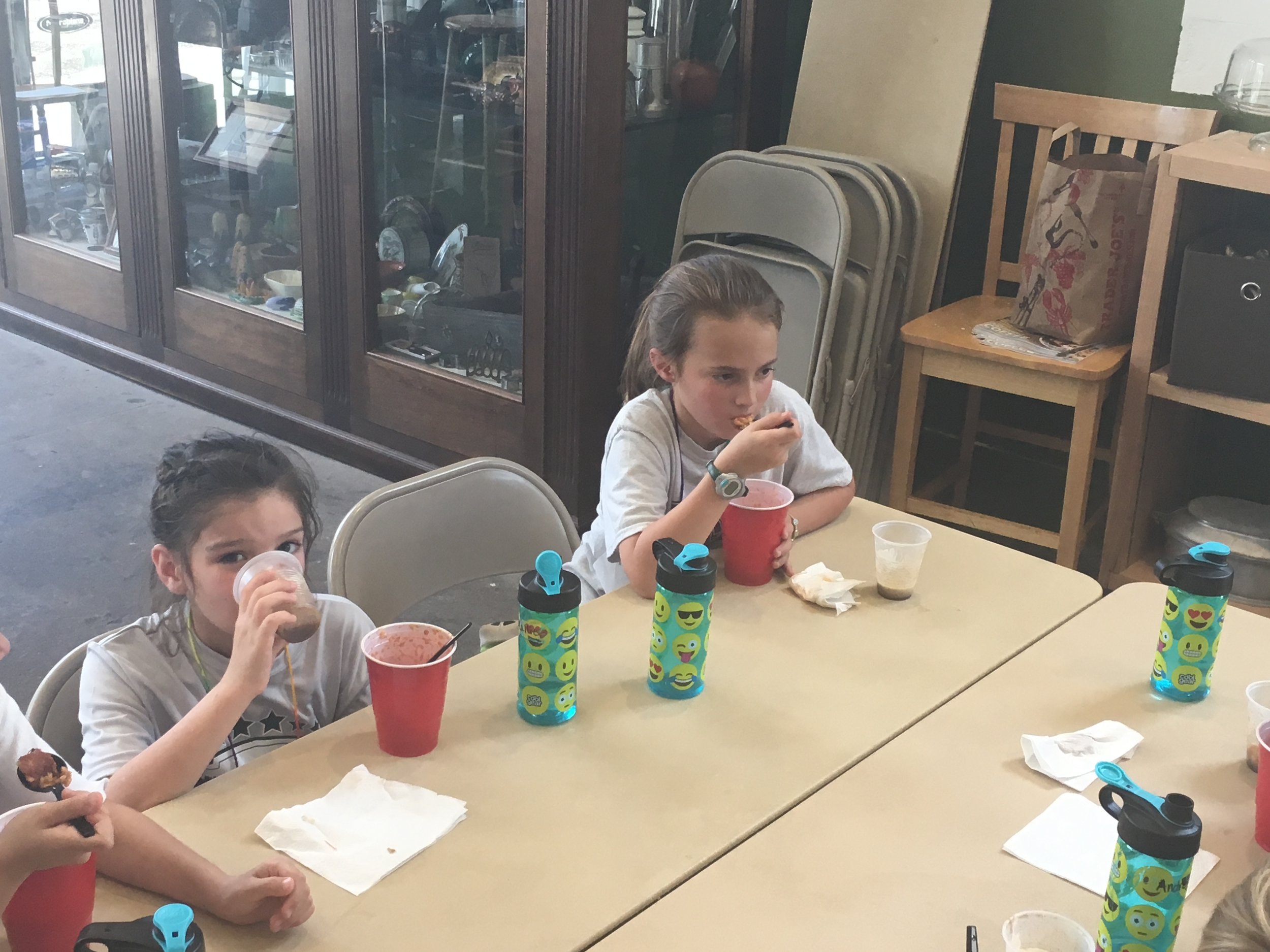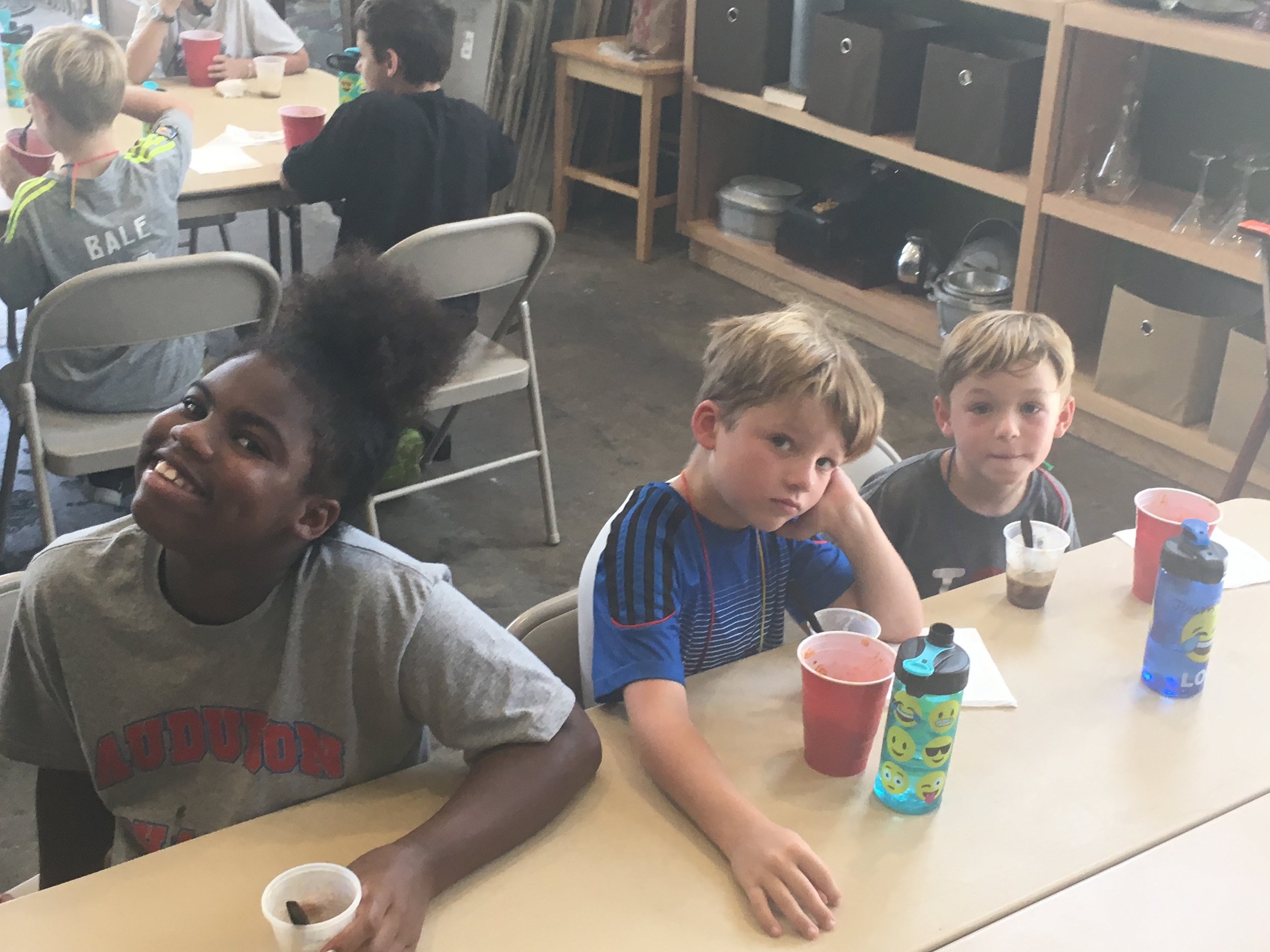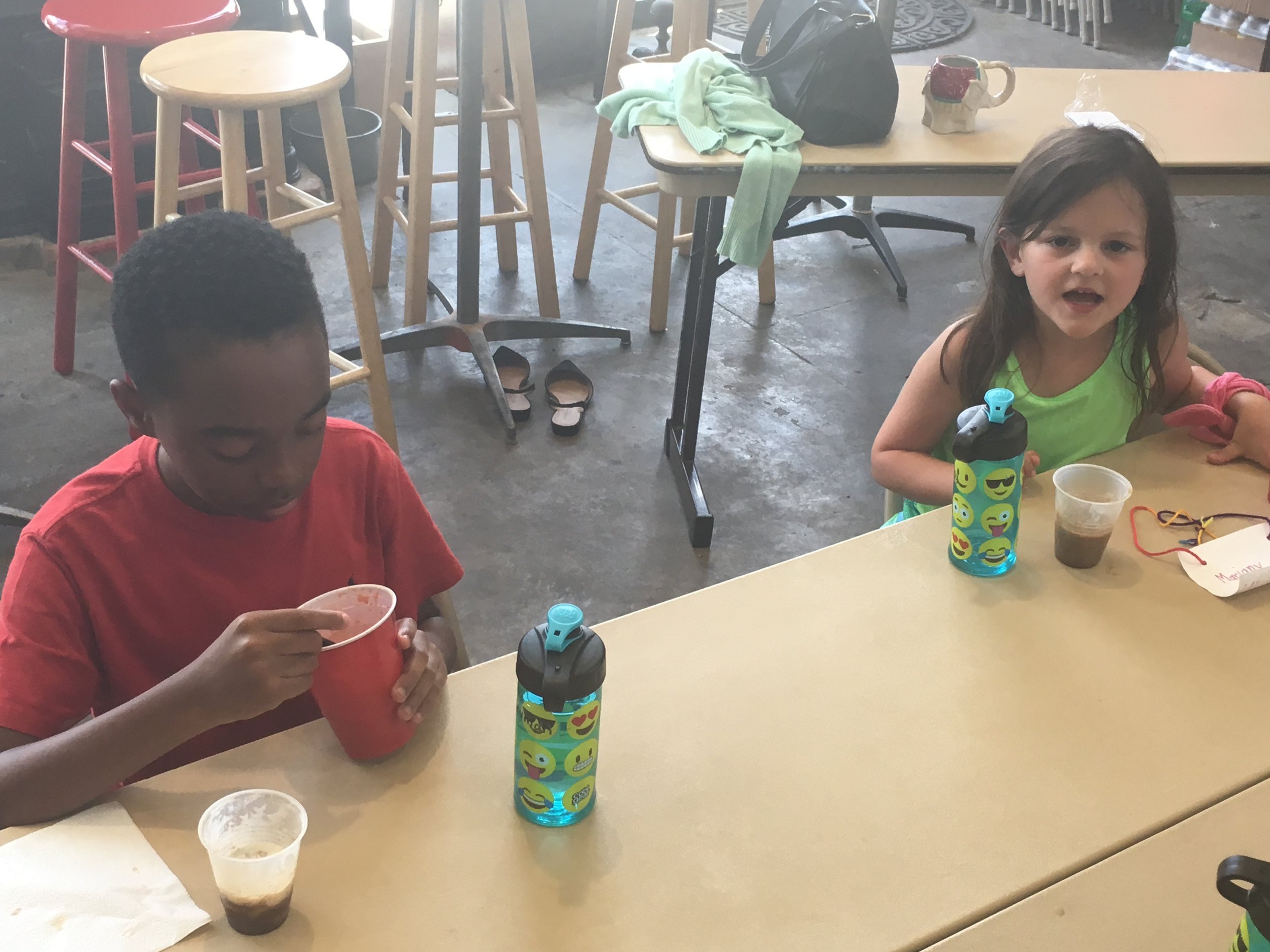 Below are all the recipes from the week so you can recreate them at home!