Our fifth week of Kids Camp was board game themed, and we had a blast cooking inspired meals with a great group of campers!
Monday- Apples to Apples
To start the week, the campers made their nametags and decorated them with food and drink. Each table was a team based on the board game of the day, so they made team posters for their country.
After the opening activities, we went through our culture setting acronym CHEFS (clean, helpful, experimental, friends, and safety). Then Nick put on a tasting with different types of apples: pink lady, red delicious, and granny smith apples.
To stick with the theme of apples, we got into stations to cook rosemary pork chops with apple butter, and for dessert, we made a delicious apple pie. While everything was finishing up, we went outside with Jake and did apple relay races and apple tosses. They came back inside and enjoyed delicious food! Our pictures from the opening day can be seen below!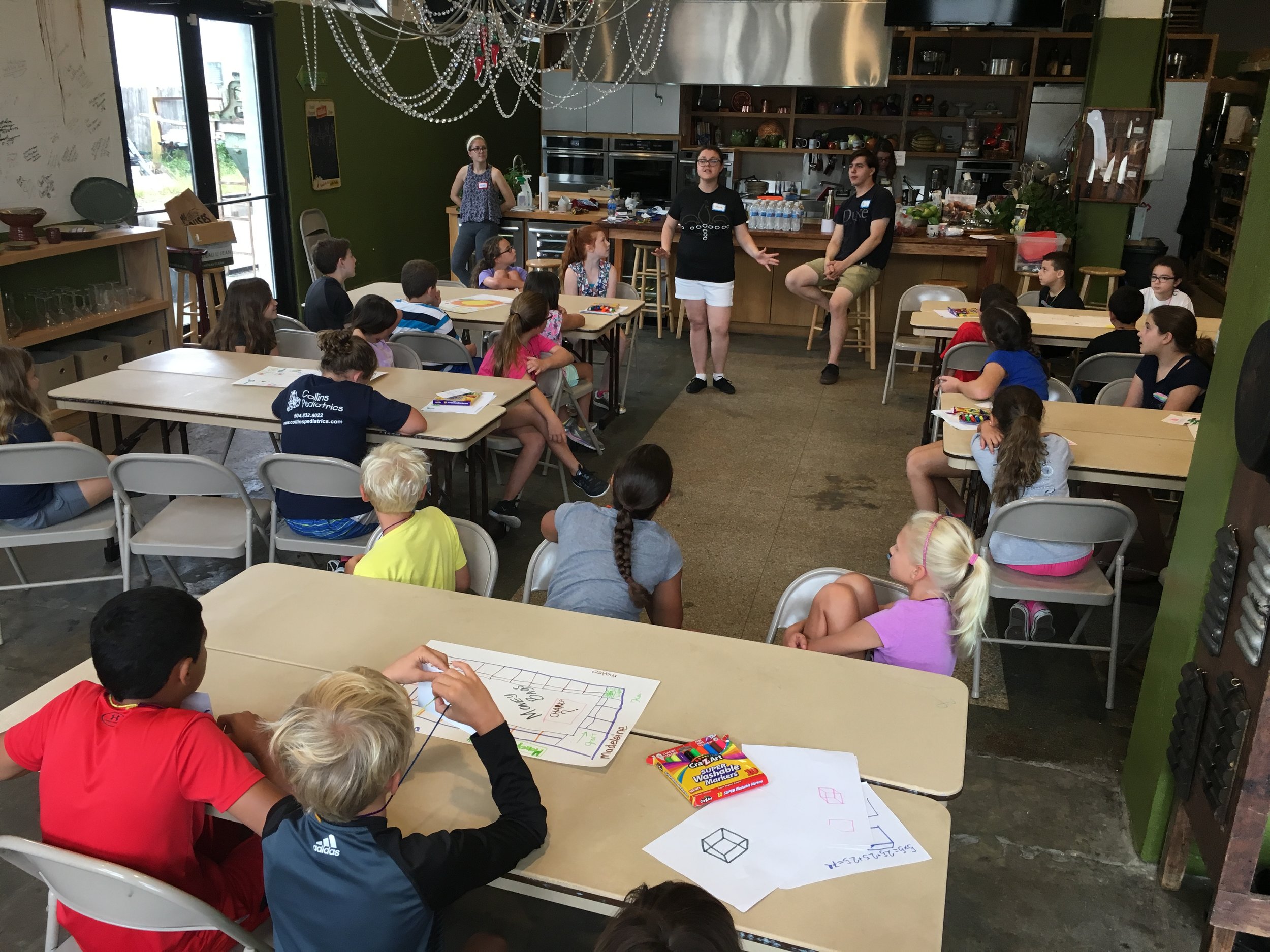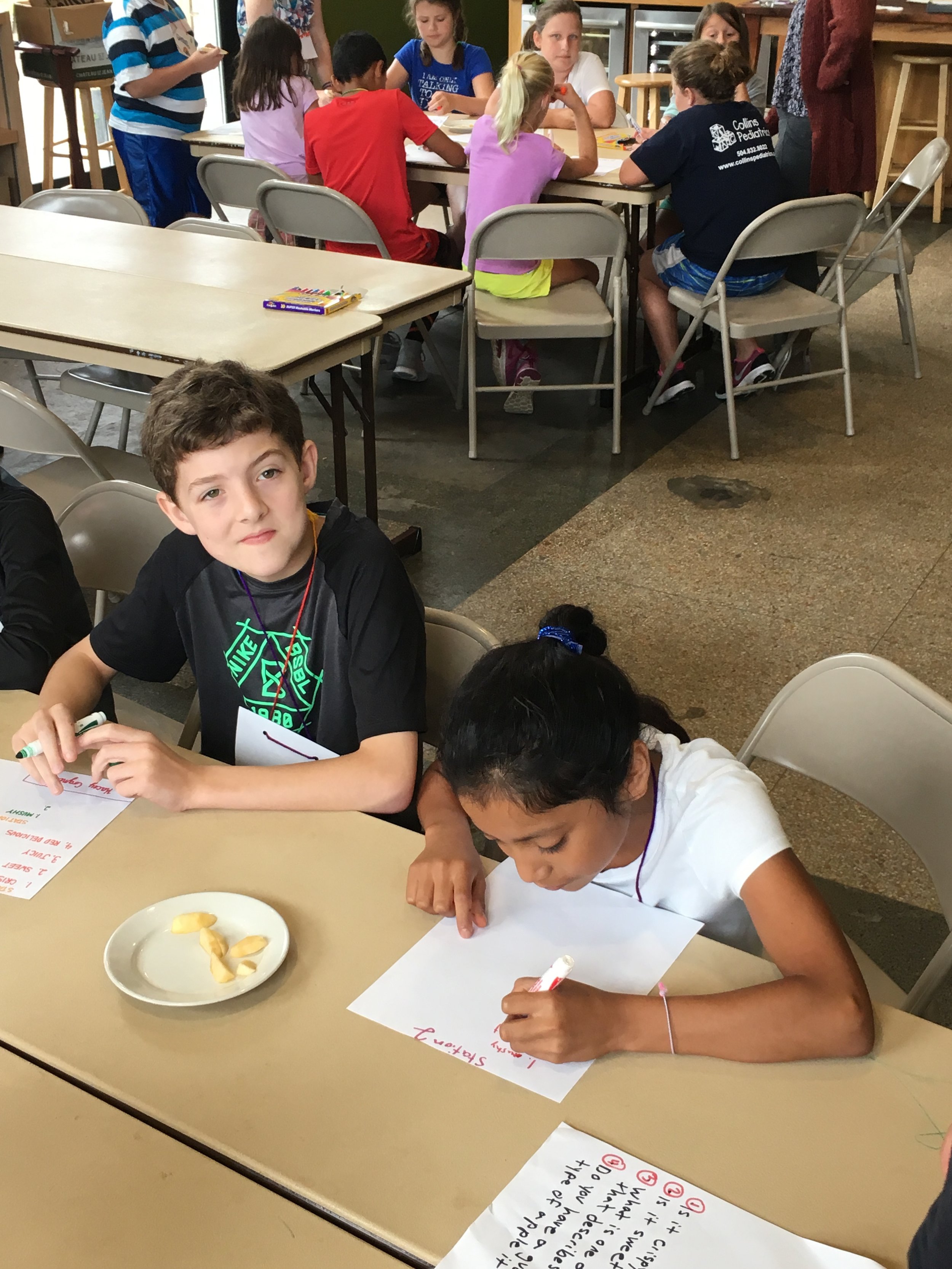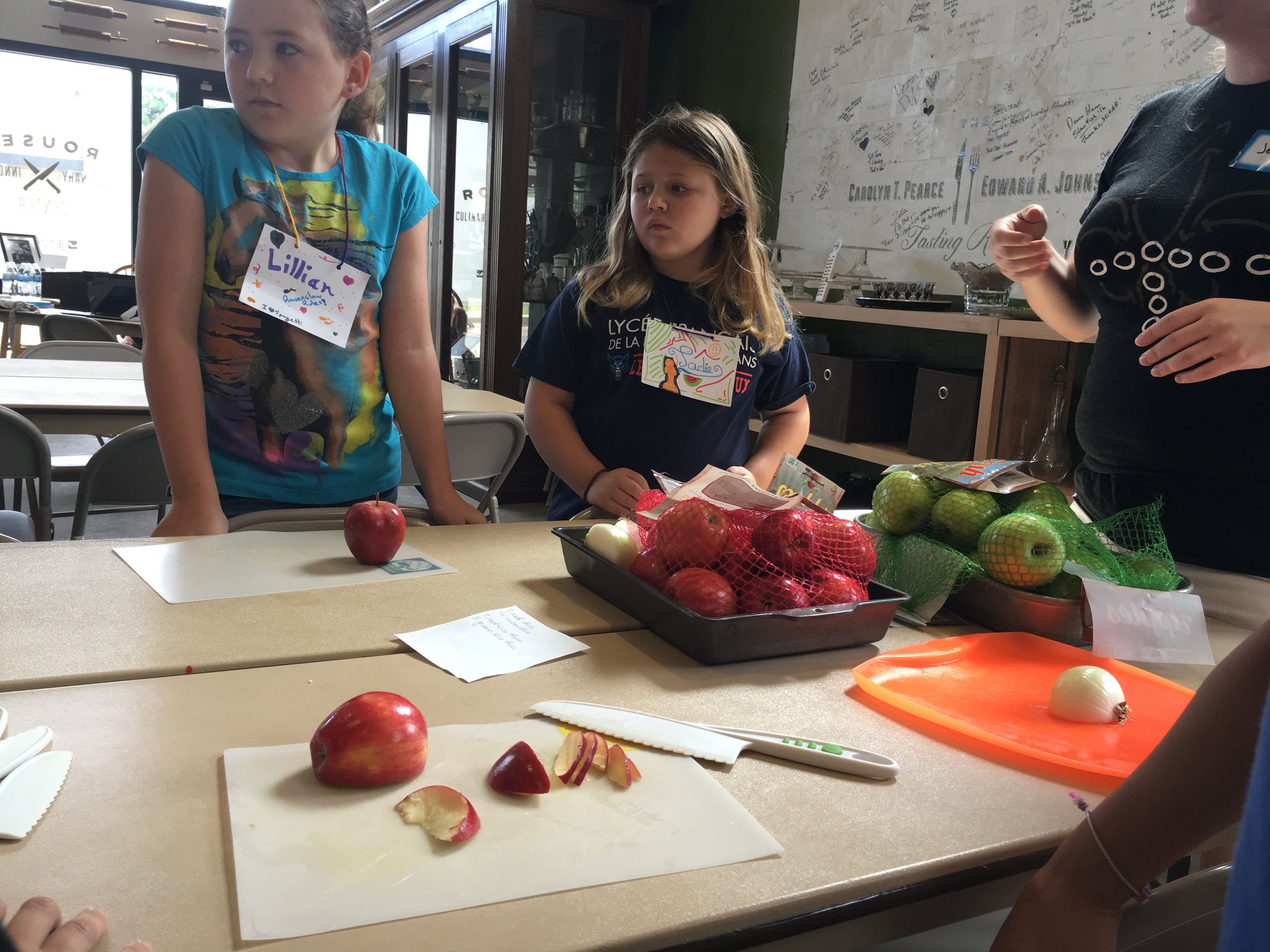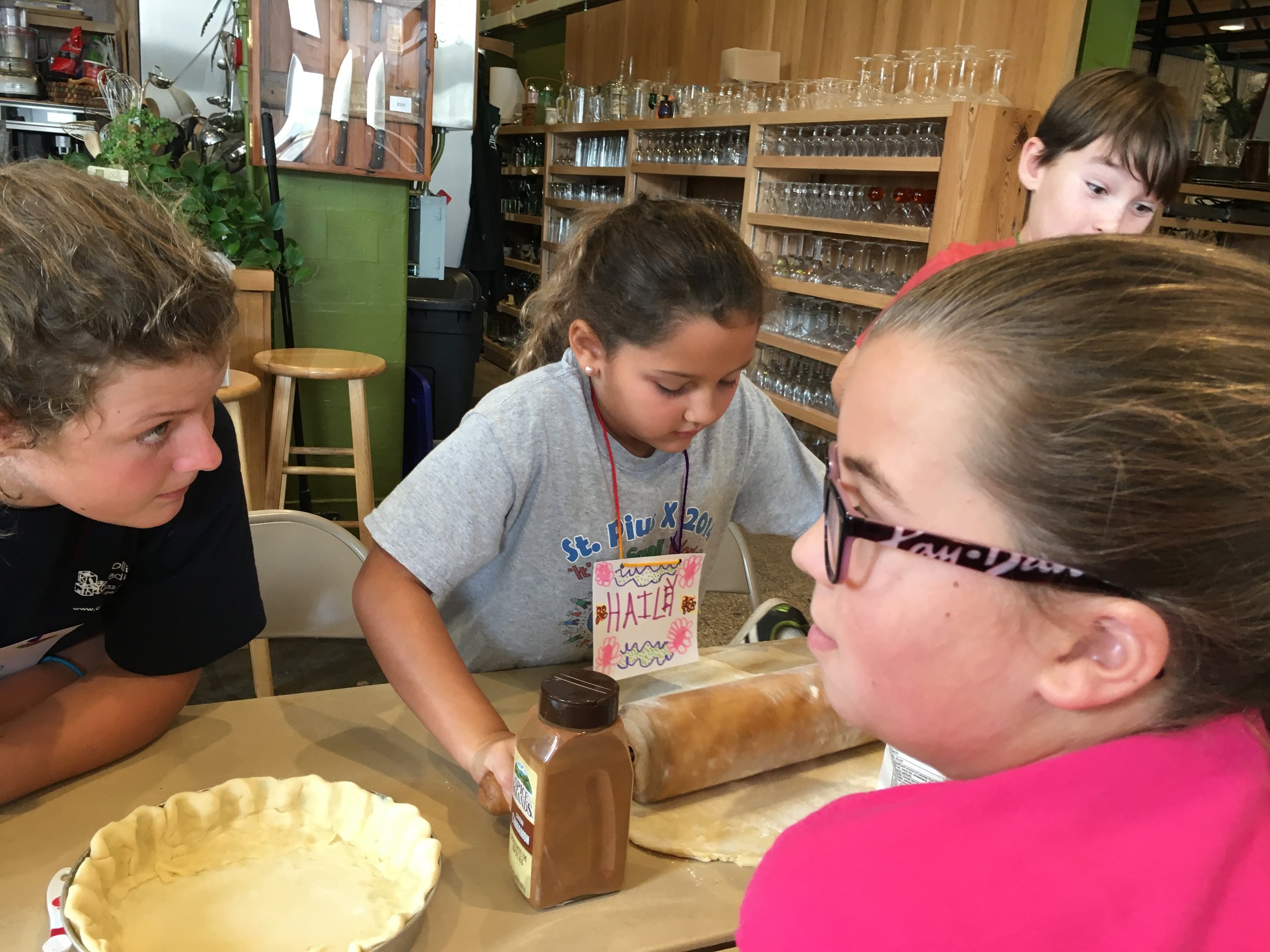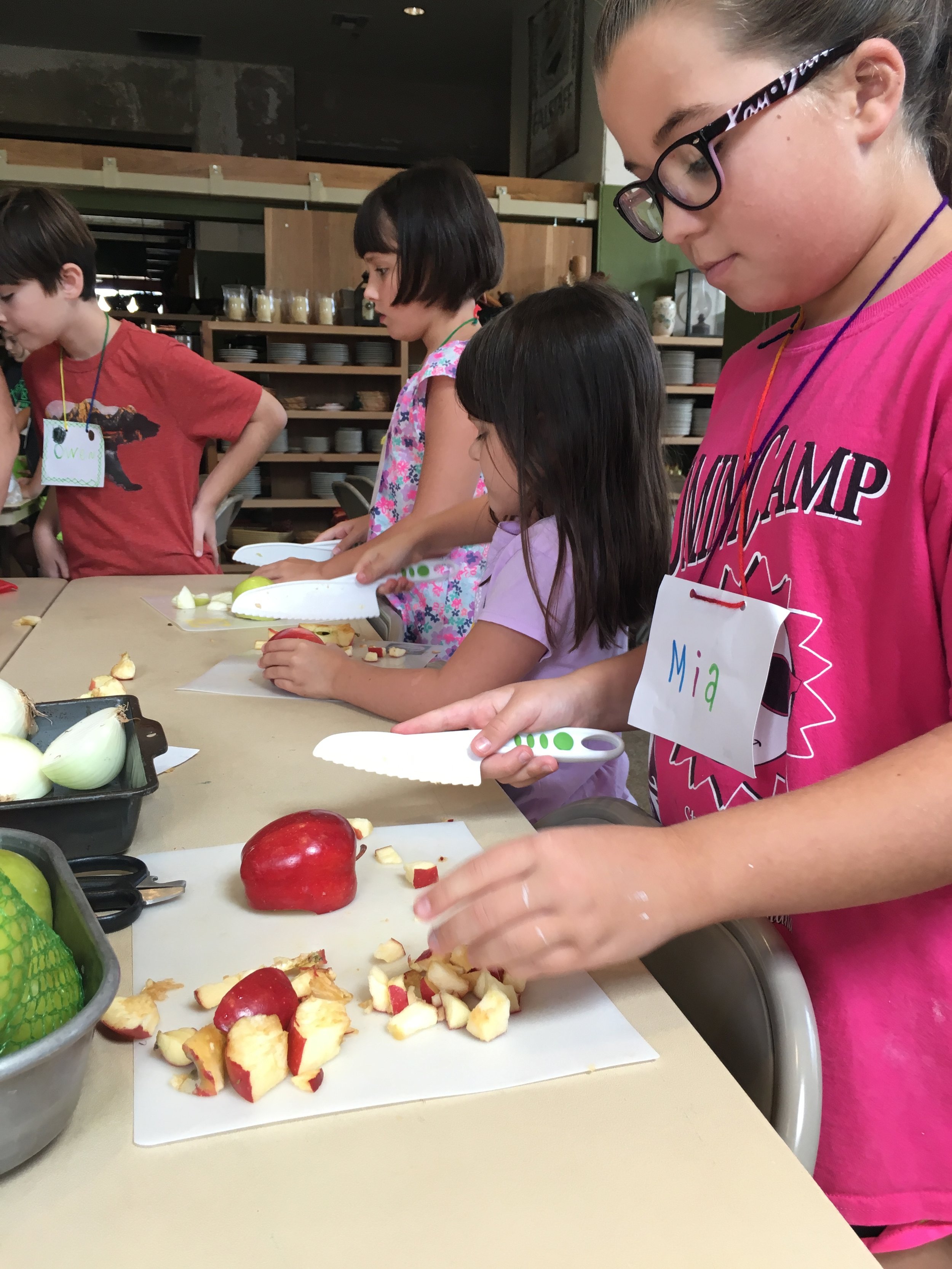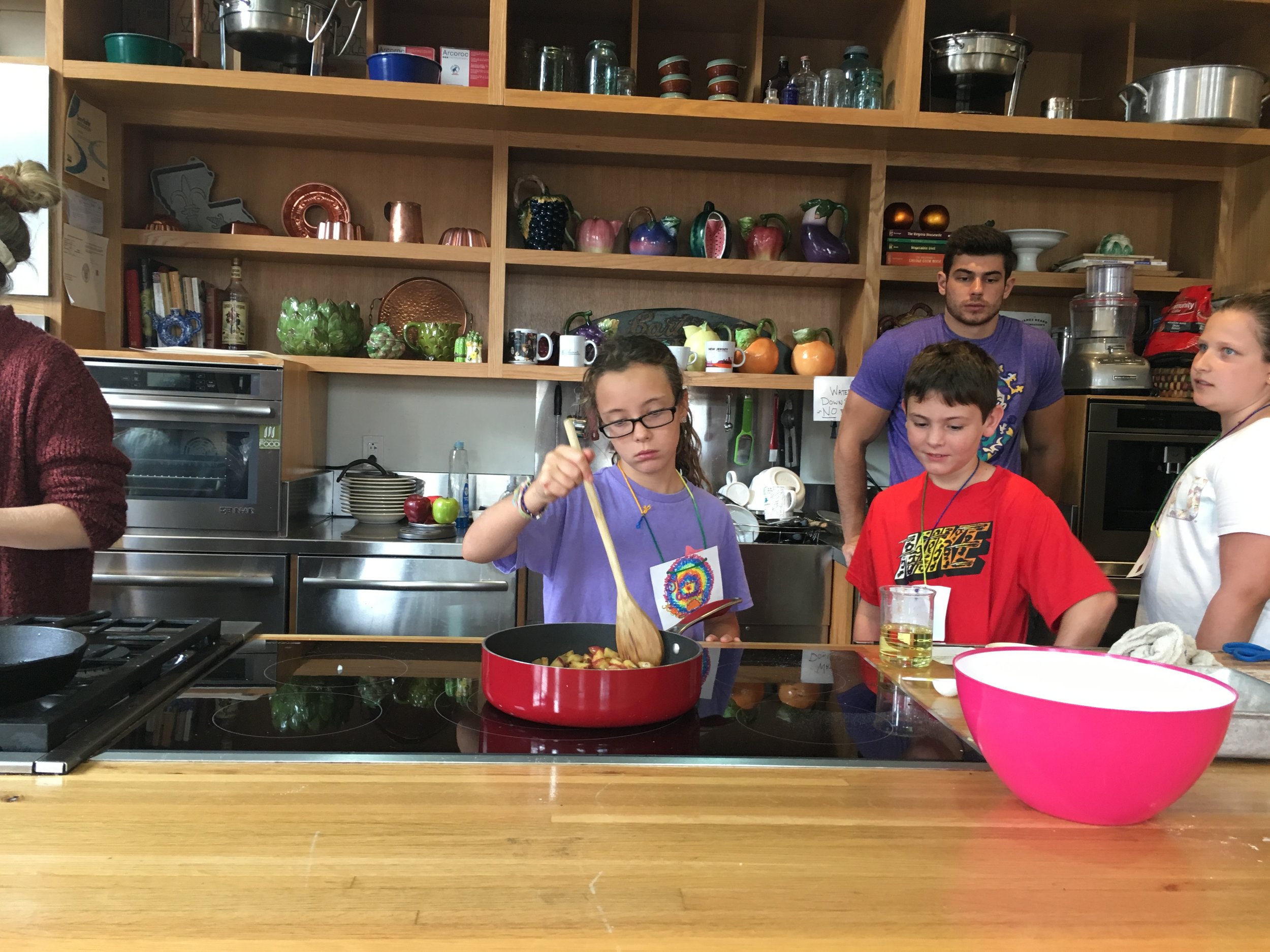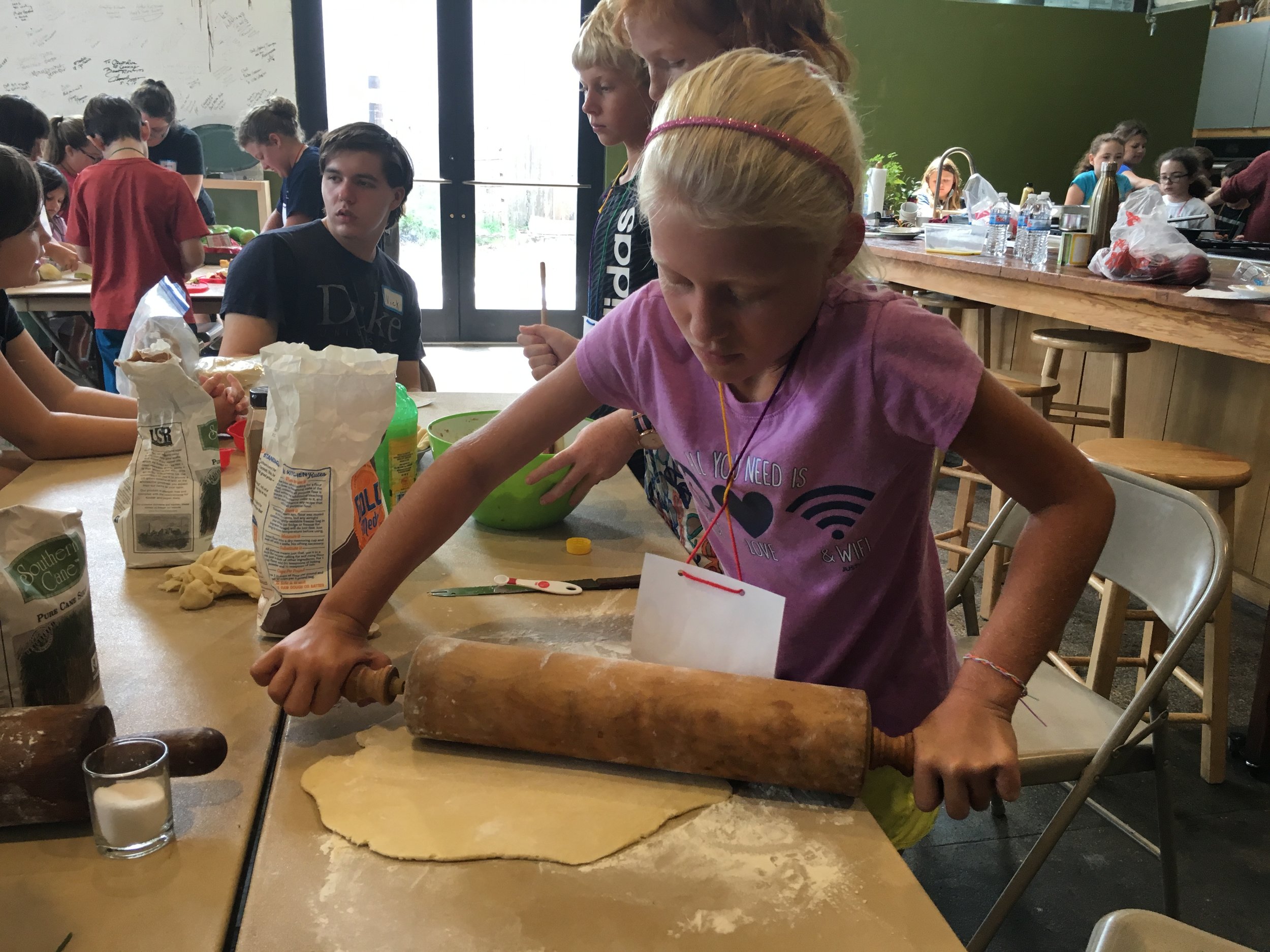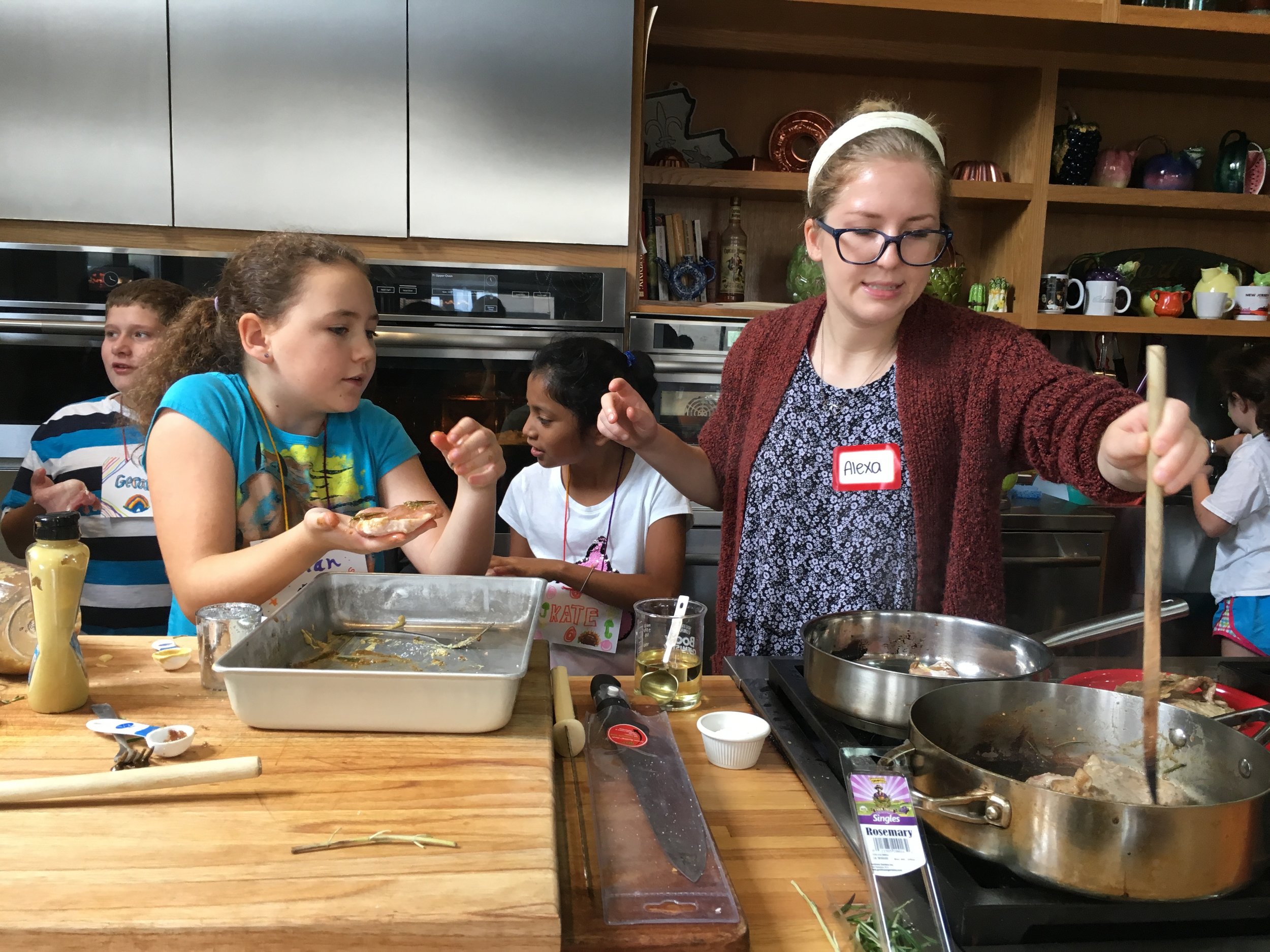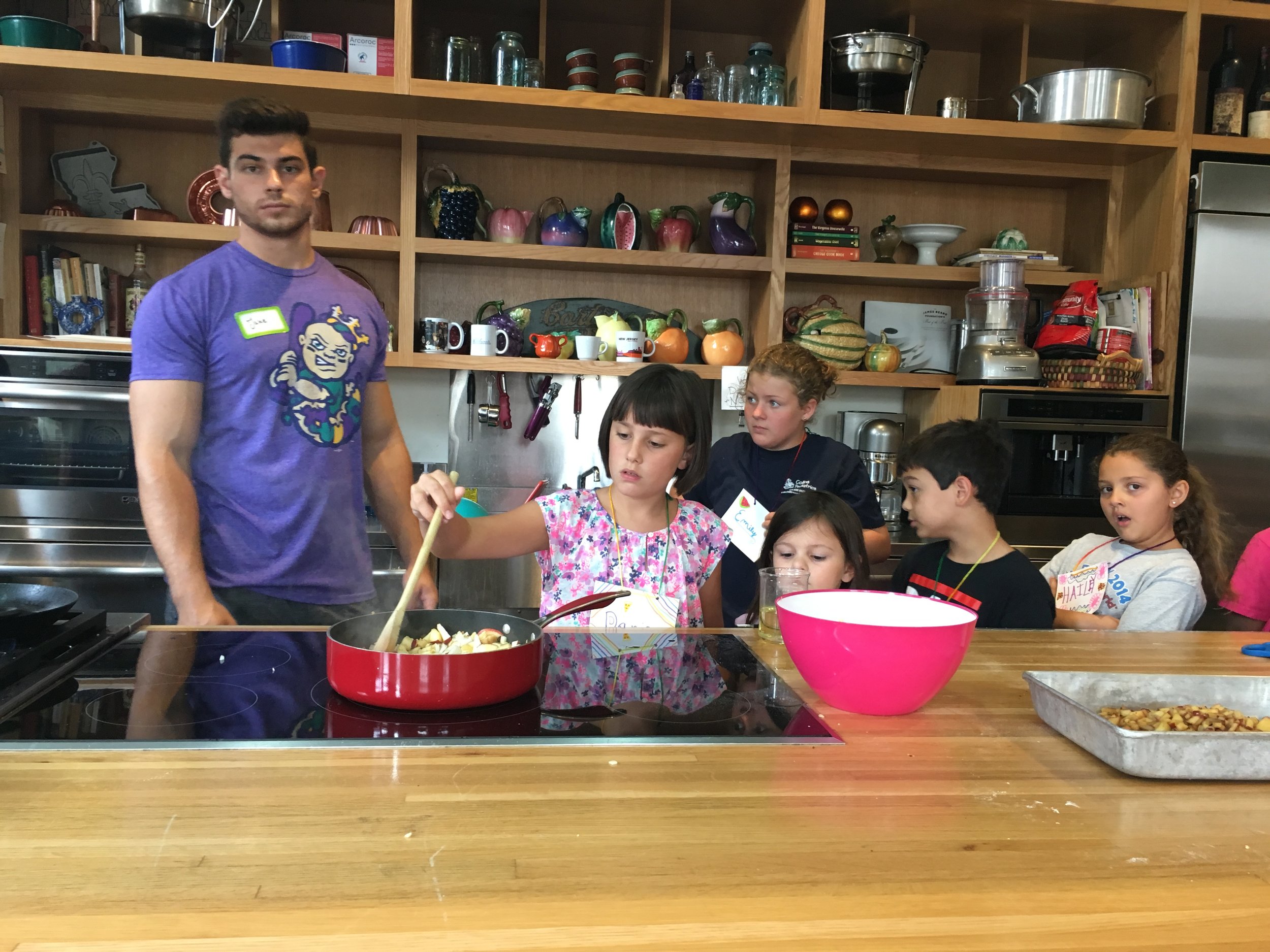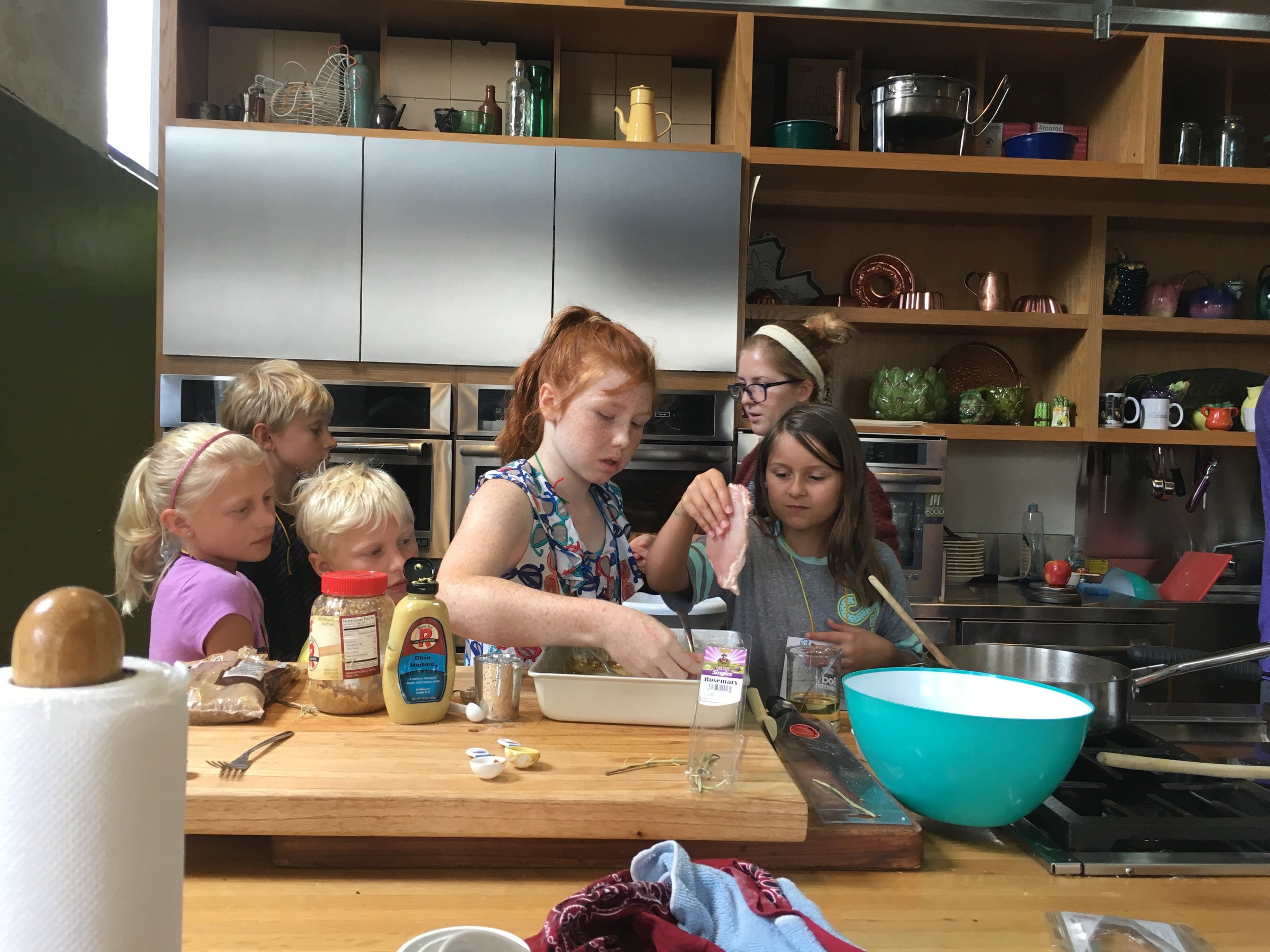 Tuesday- Clue
Tuesday, we started with the campers making their own dinner party invitation, like in the setting of the Clue board game. They imagined throwing a bash in their dream homes with a spread of their dream meals. Then, the campers became detectives and solved the murder at the museum with clues from around the exhibits.
For lunch, the kids cooked a Connell Mustard chicken with a Mr. Green salad for the side. For dessert, they created a Professor Plum clafoutis. We went outside to play rousing rounds of jailbreak and frogger before coming in to enjoy our delicious Clue inspired lunch.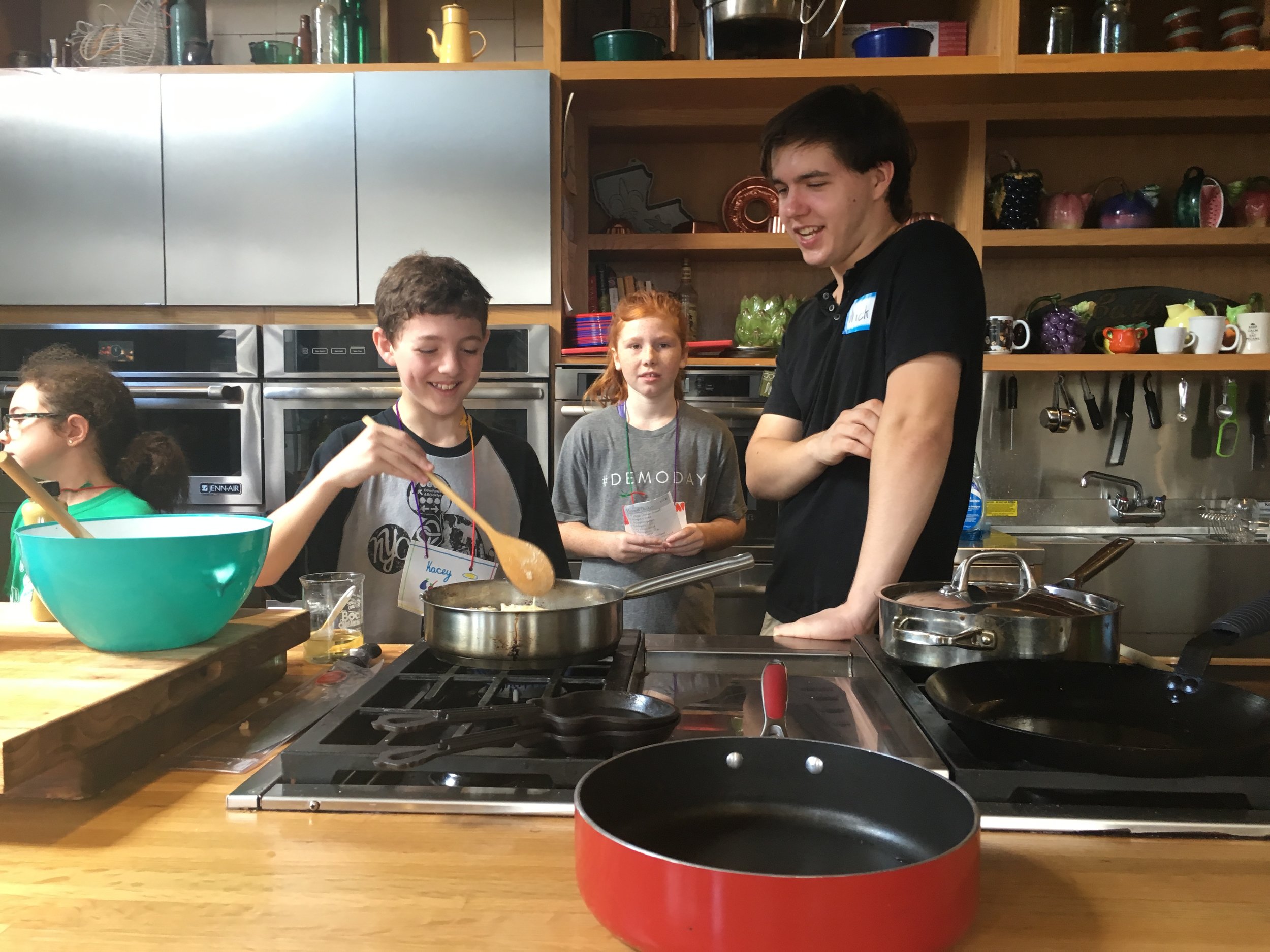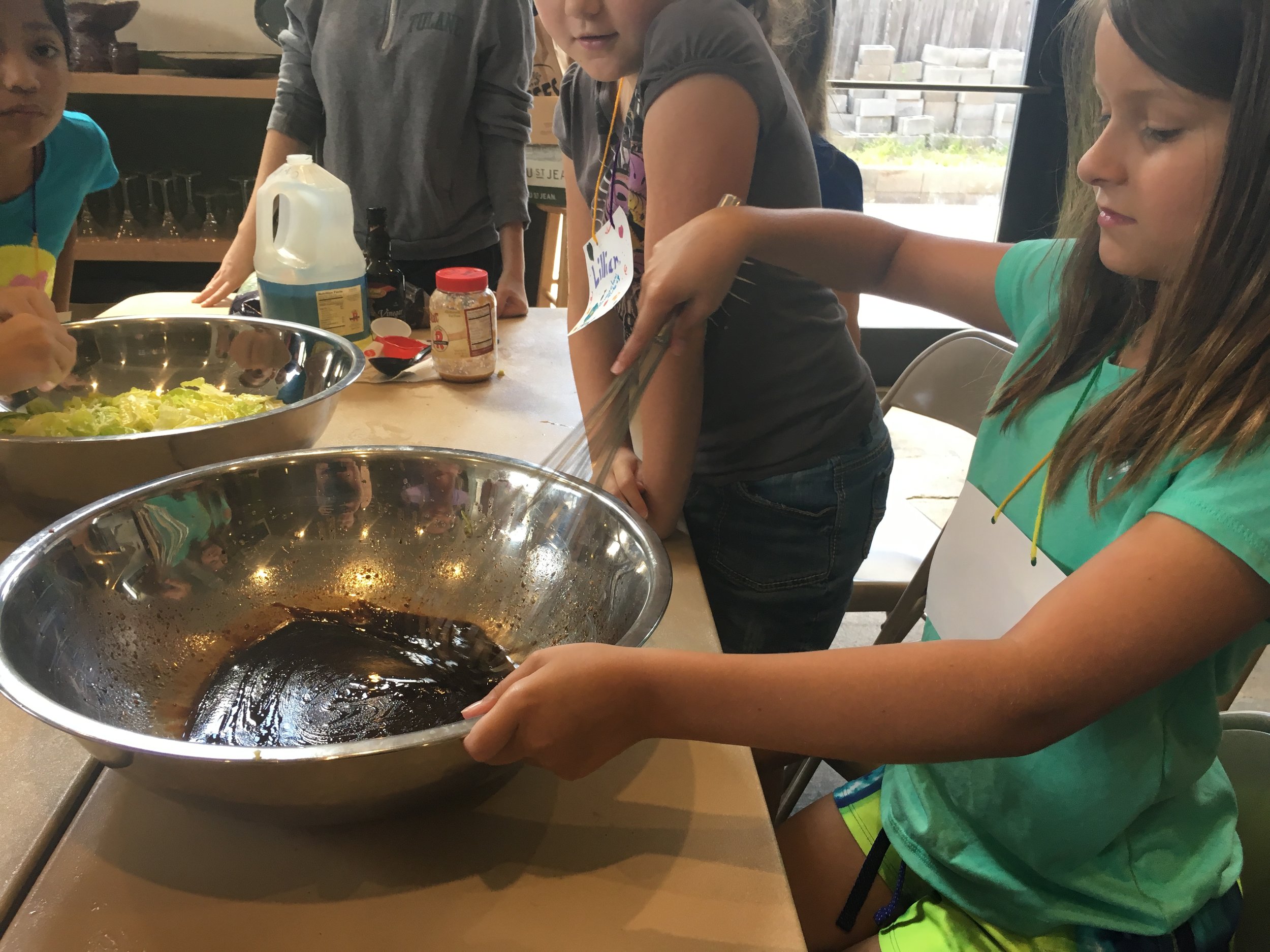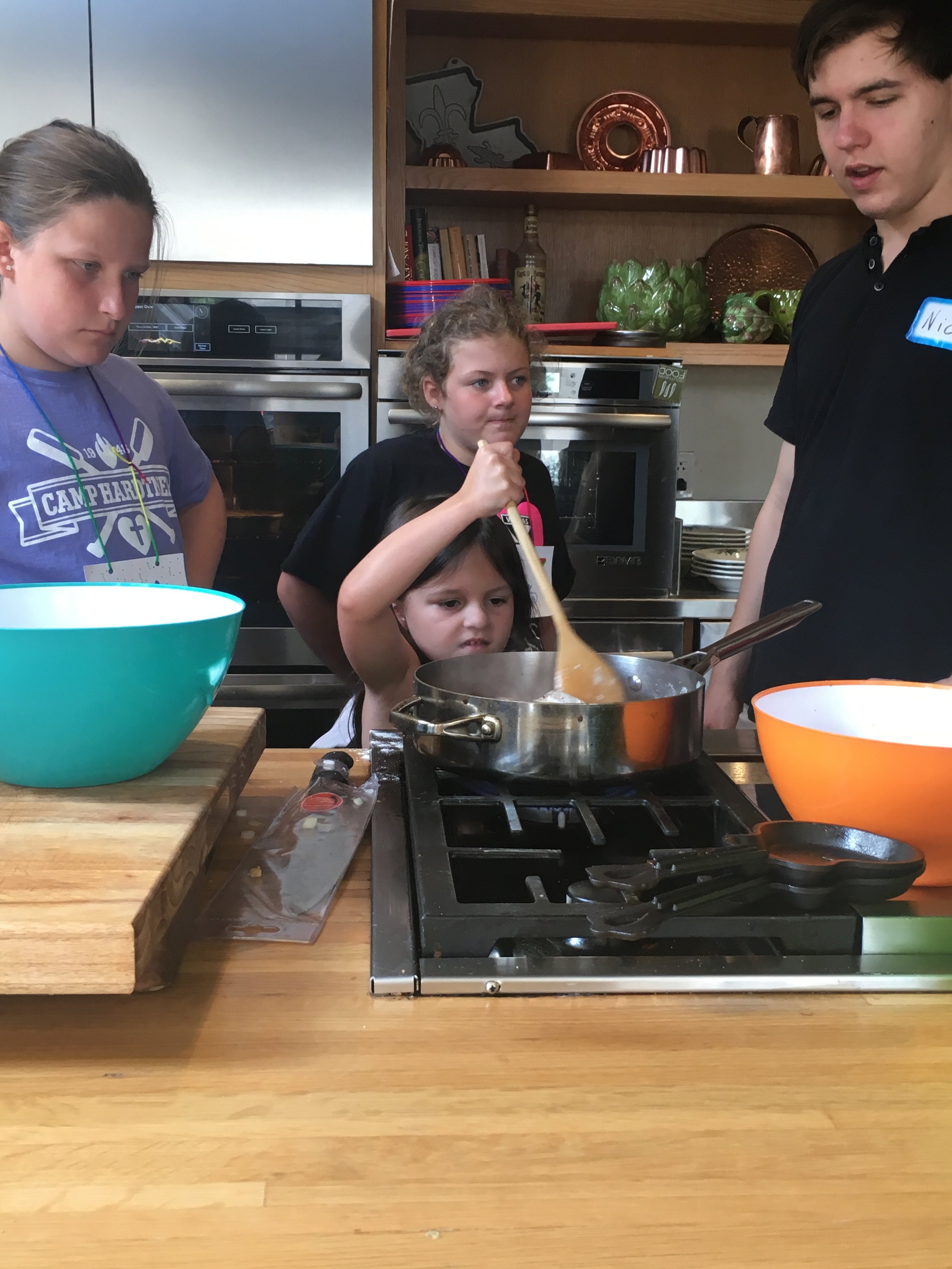 Wednesday- Monopoly
Wednesday, we made food in line with the objective of Monopoly: get rich. We made rich foods including a nice pasta with cream sauce, lemon pepper broccoli on the side, and for dessert a brownie topped off with hot fudge. First, though, we started by having each group make their own board game, which produced some awesome results! Then, we played snack wars where each pair was tasked with making their own brand spokes-creature out of a banana, a tortilla, peanut butter, pretzel sticks and raisins. During game time, we played a favorite: Chefs and Waiters. When it was time to eat, we certainly enjoyed all the rich foods of the day! Check out all the fun things we did below!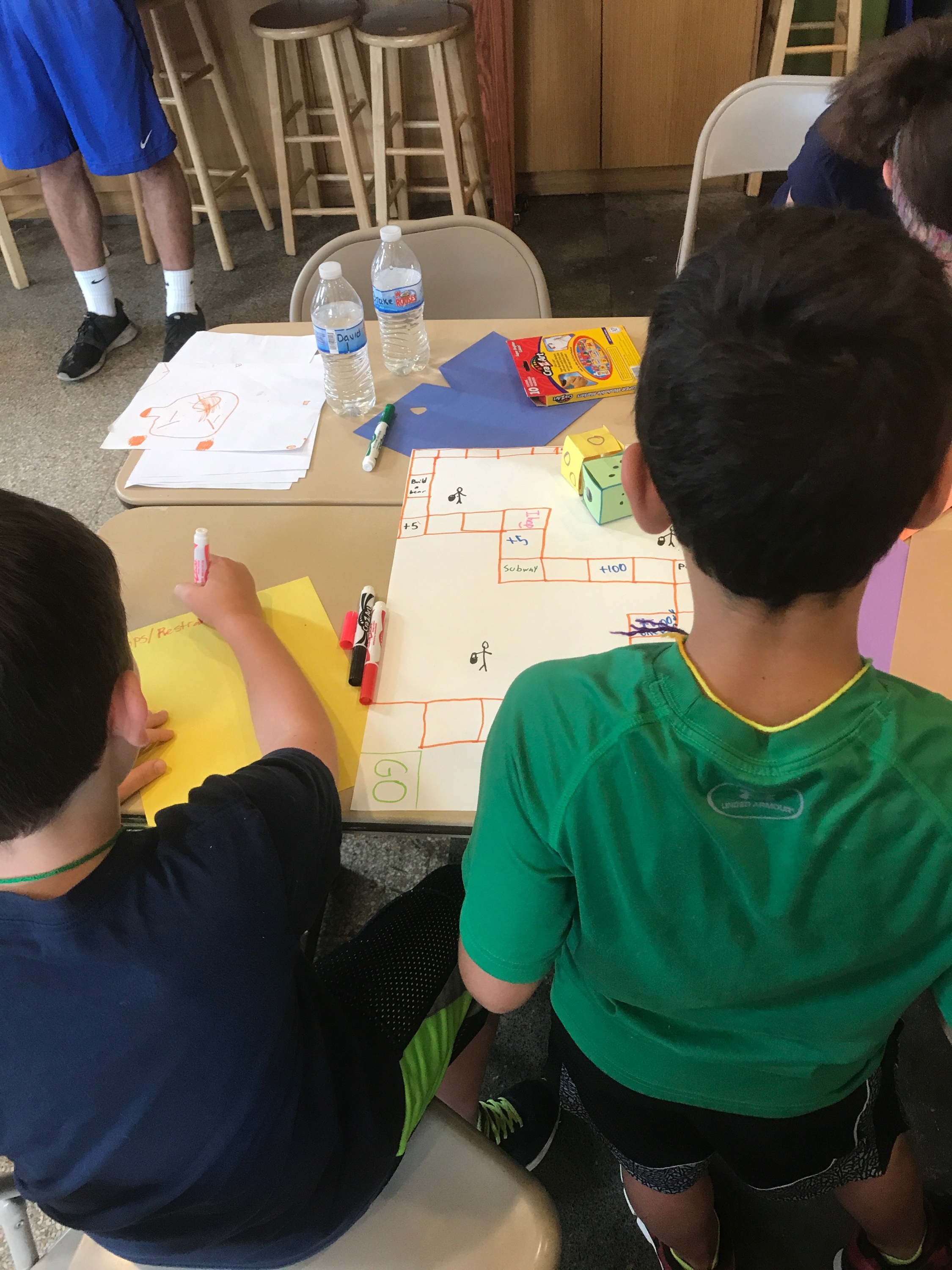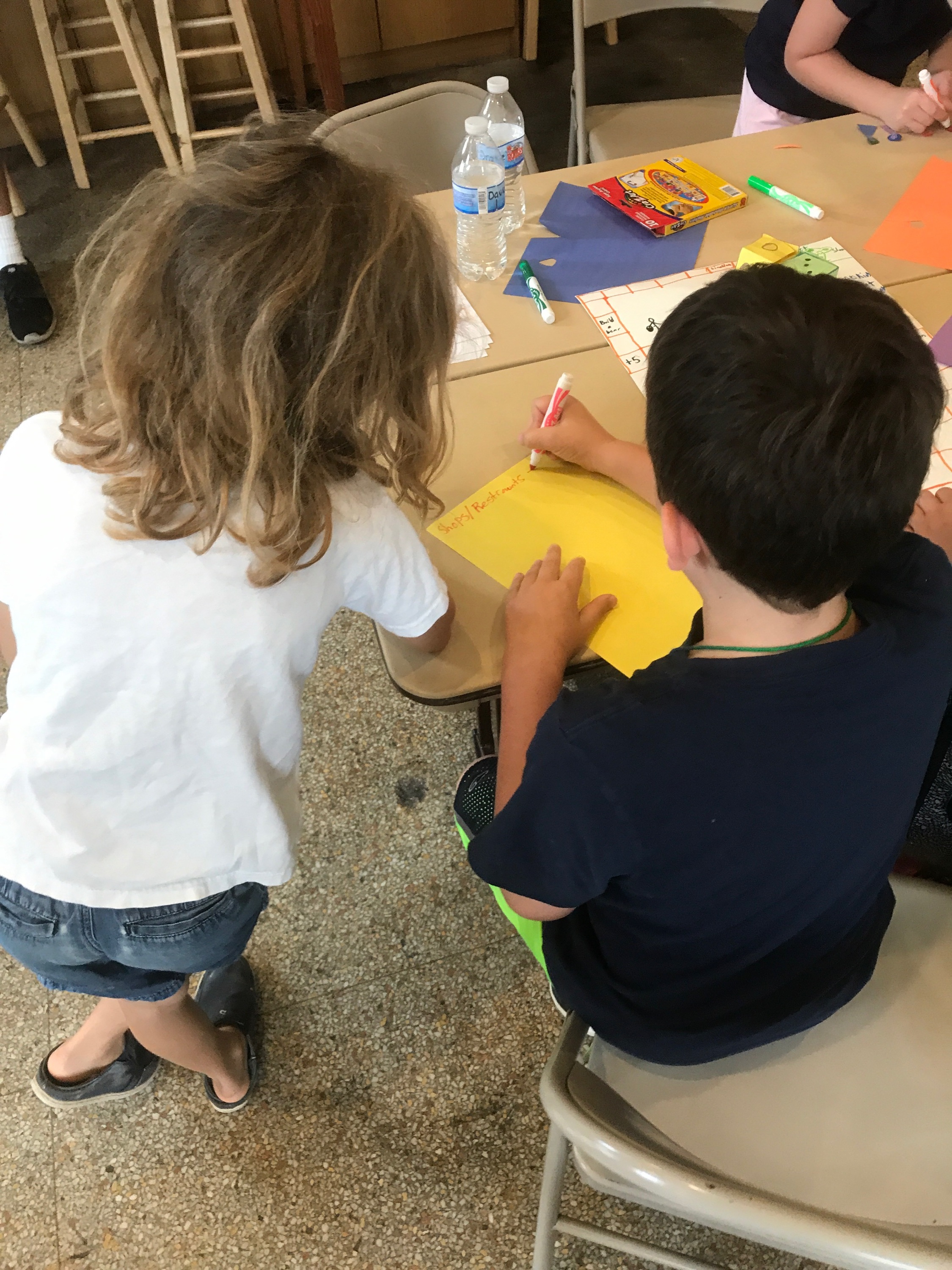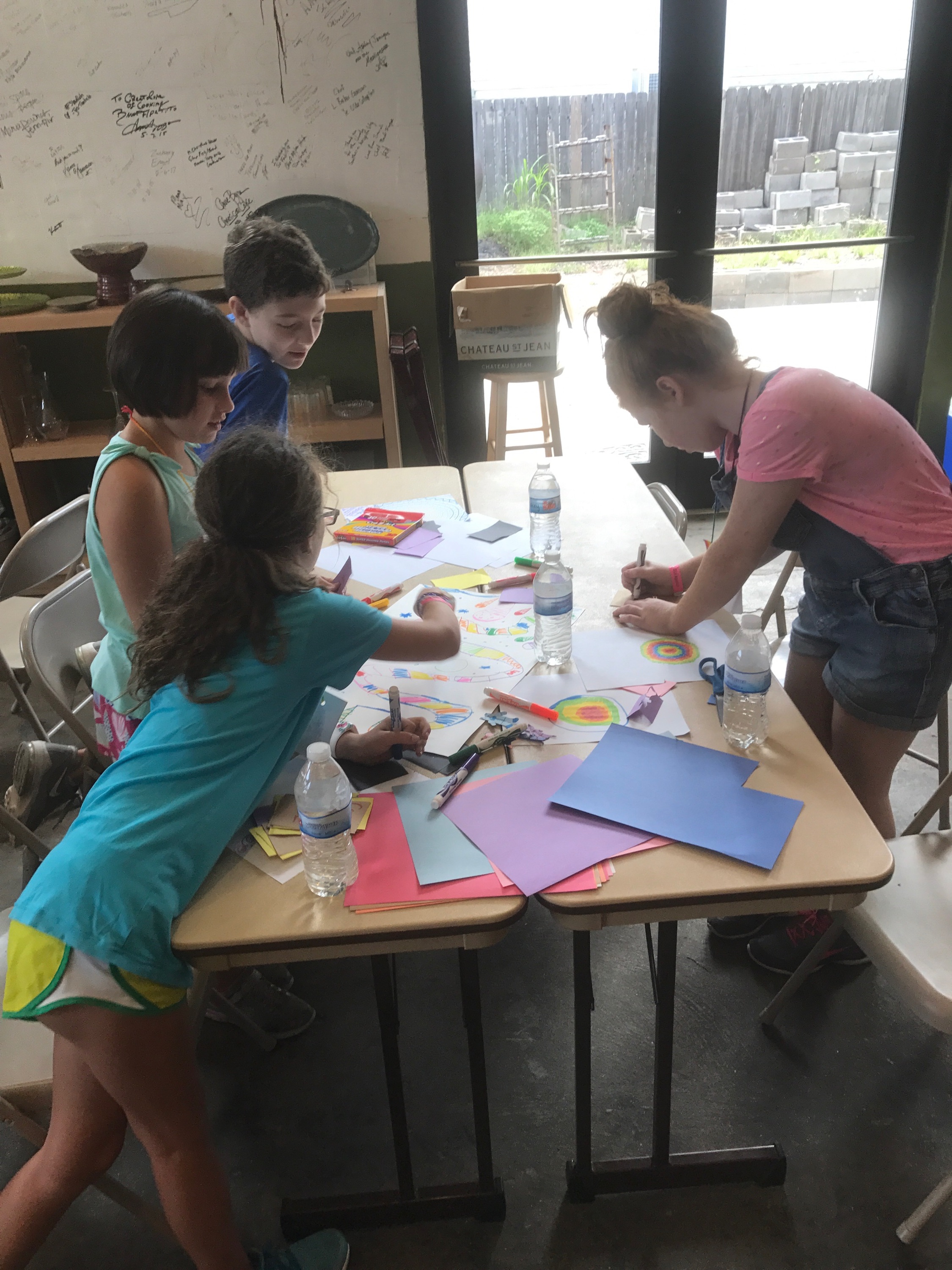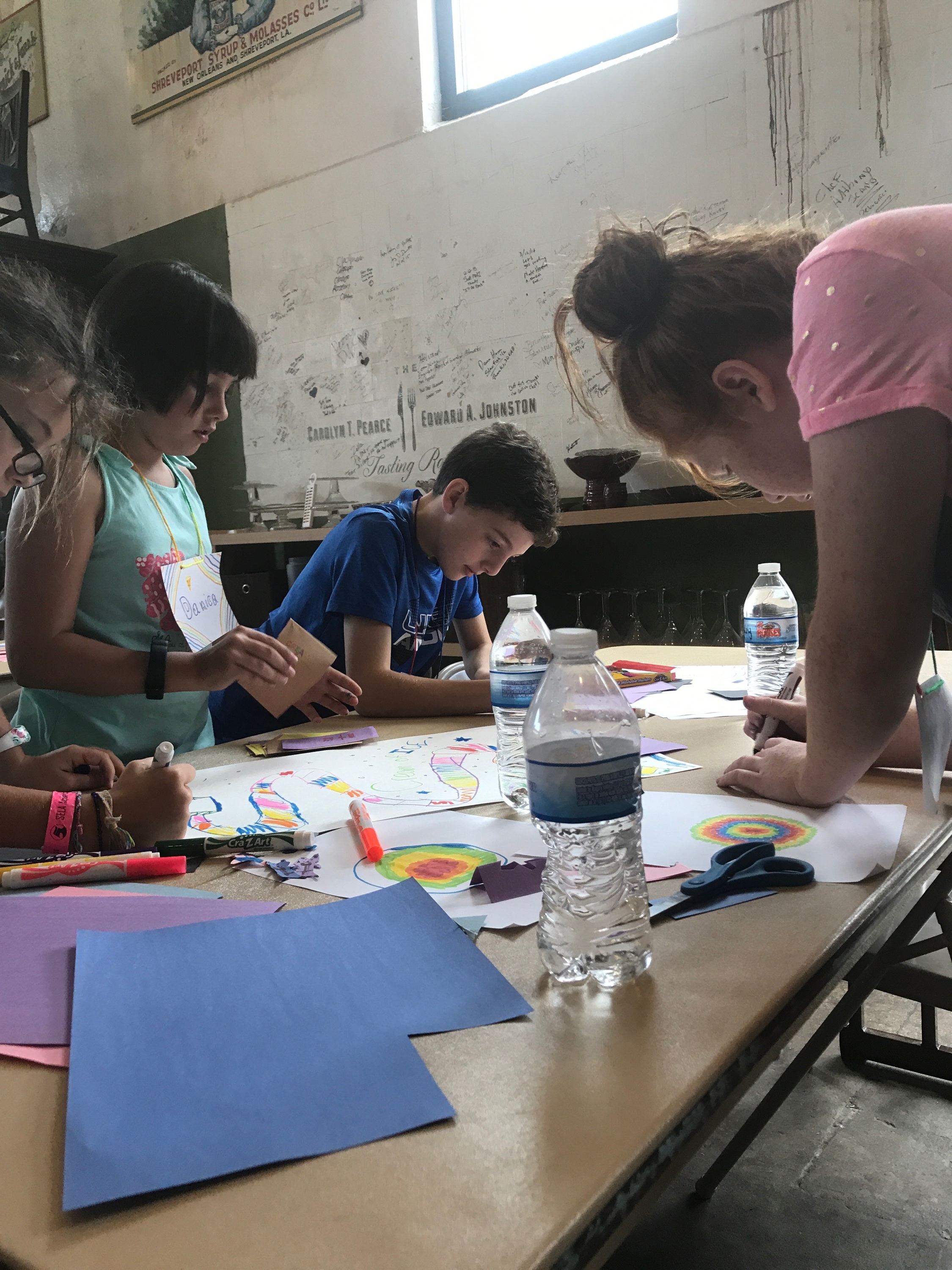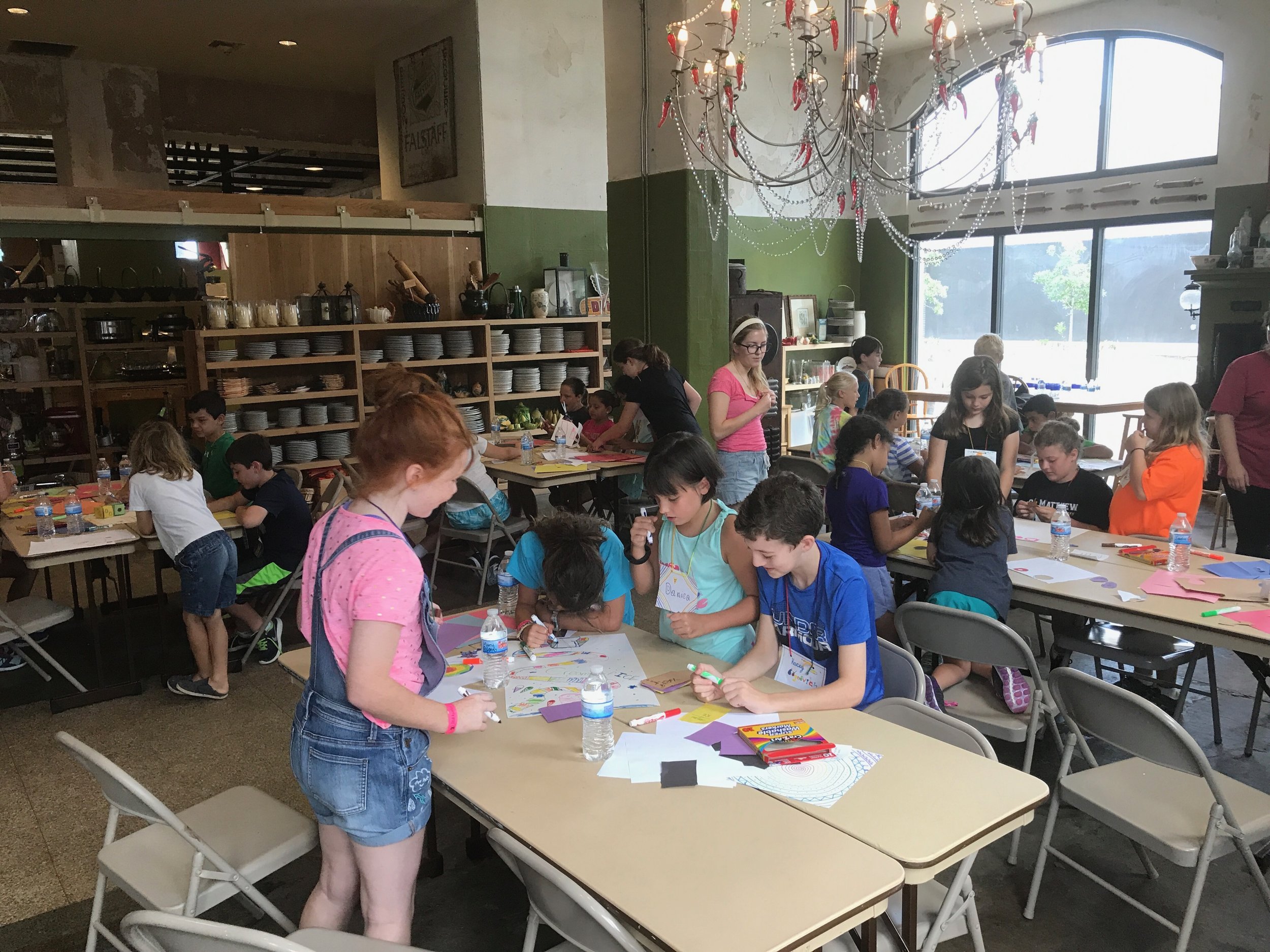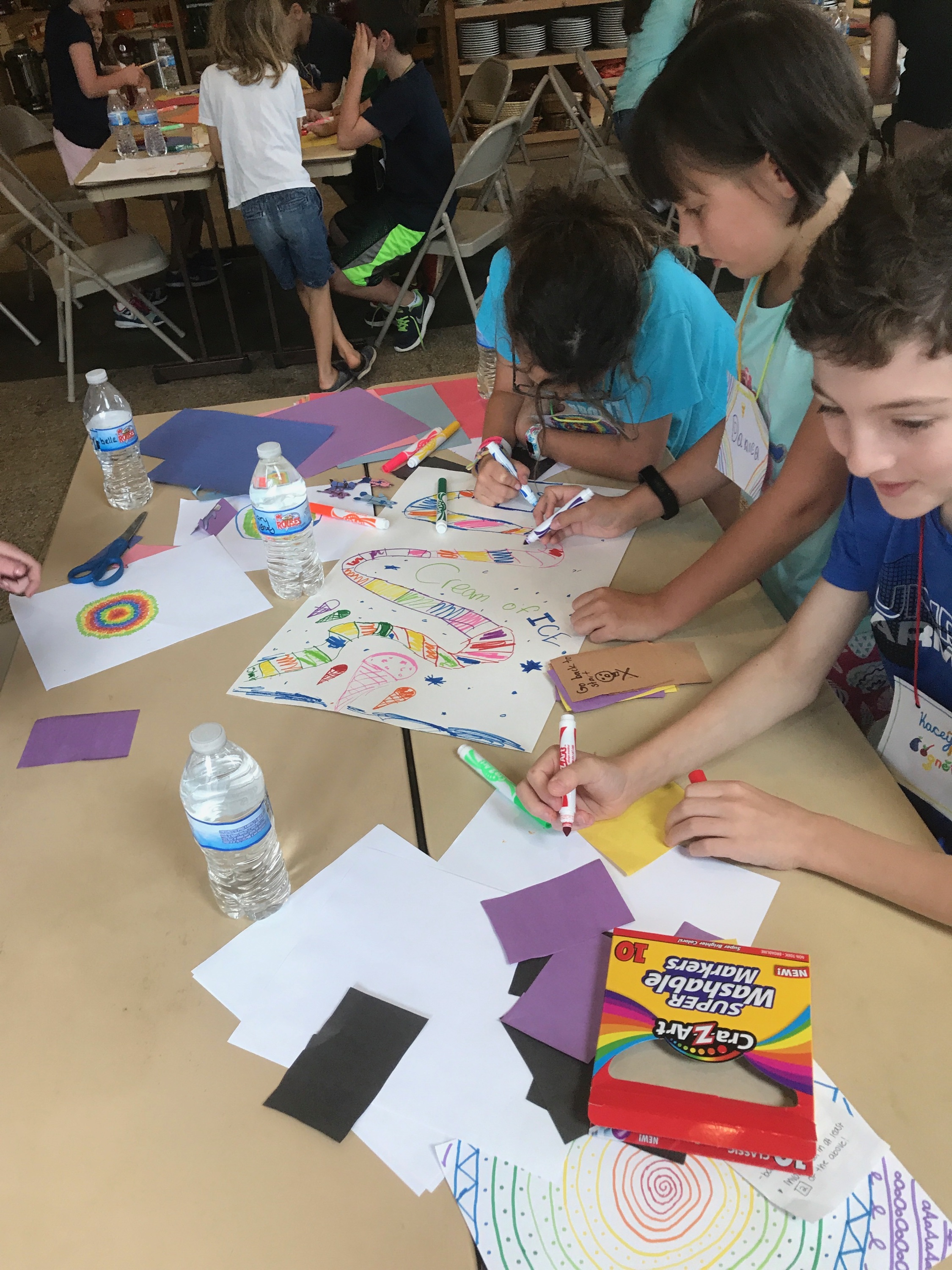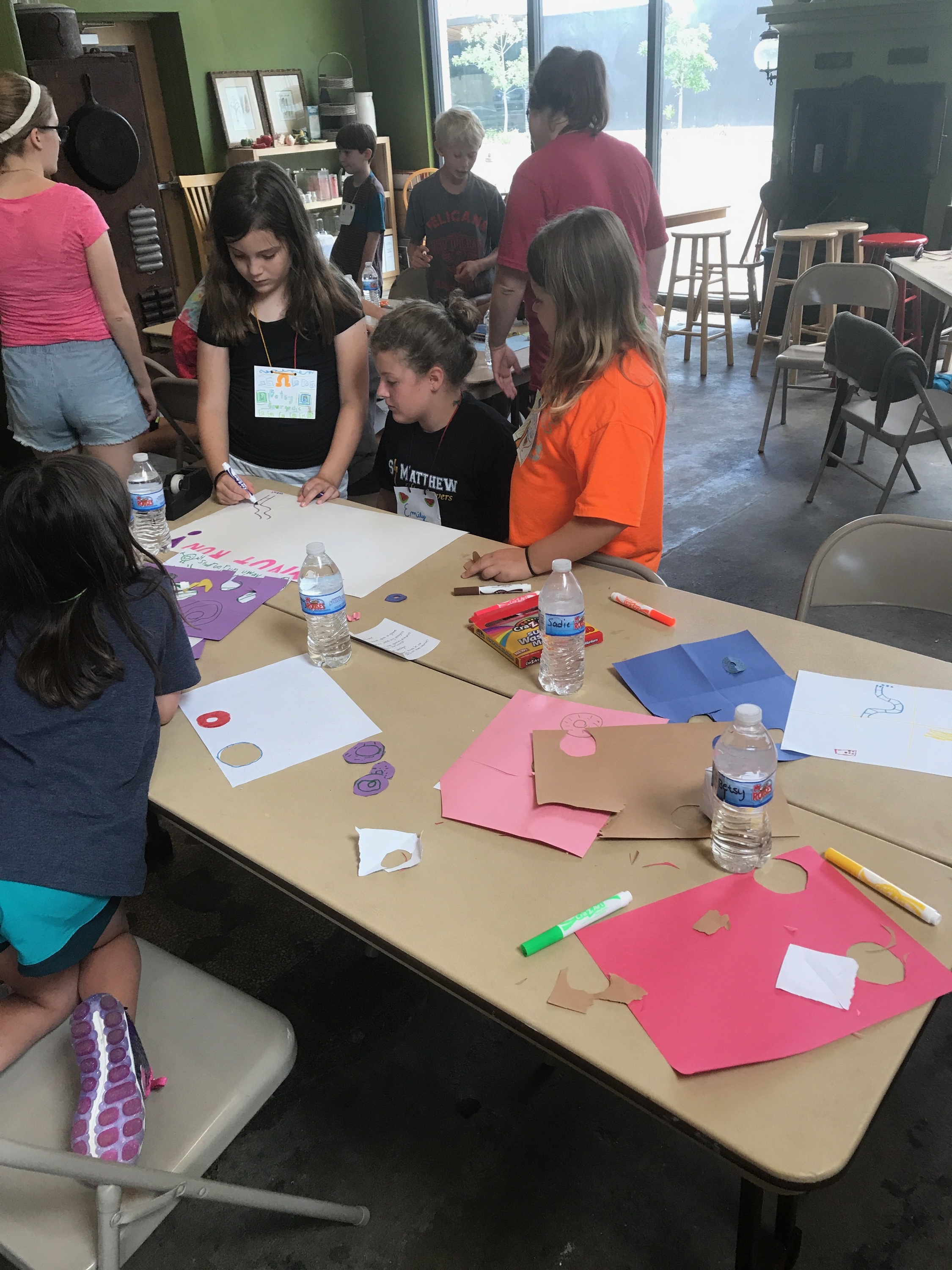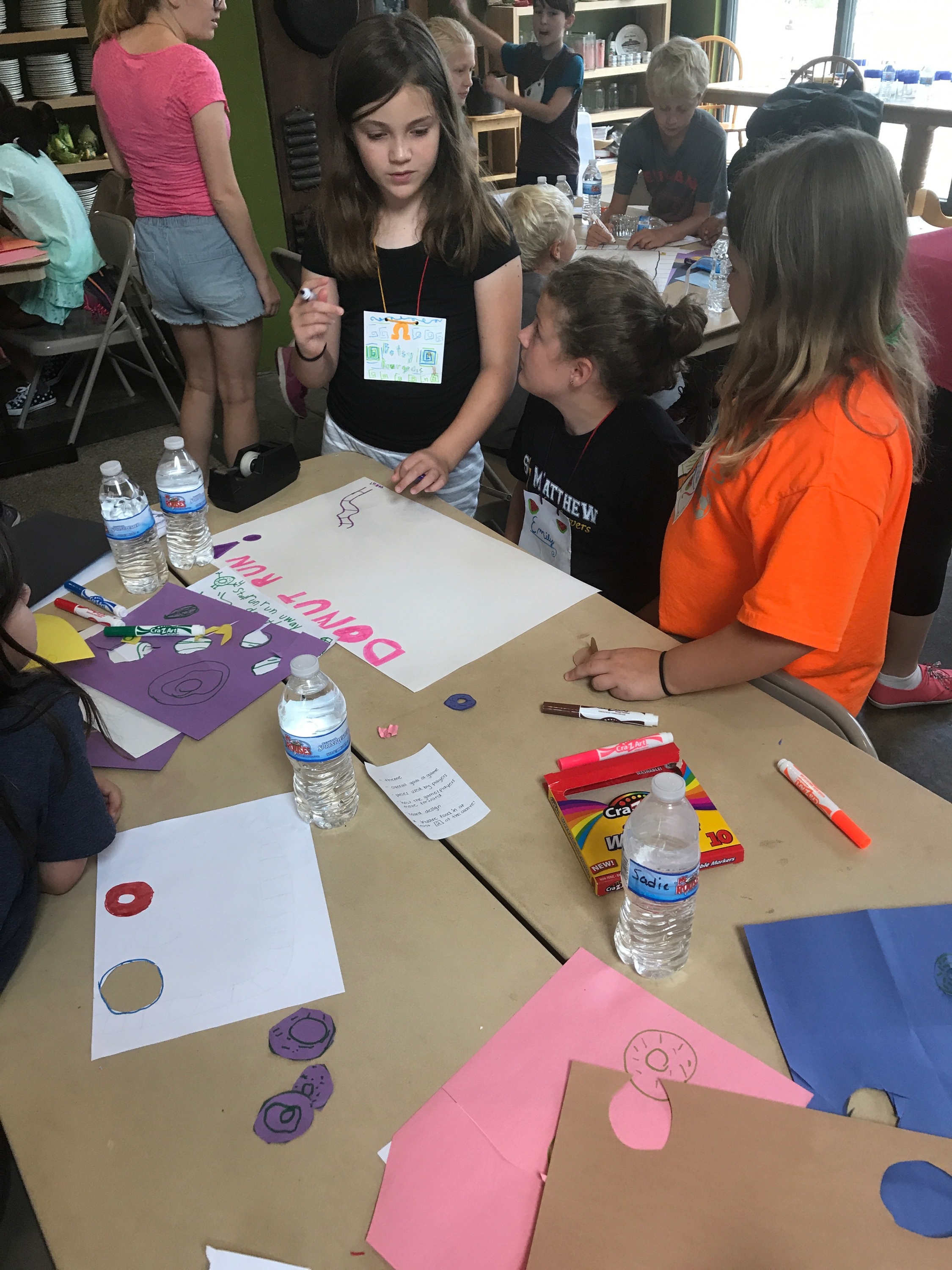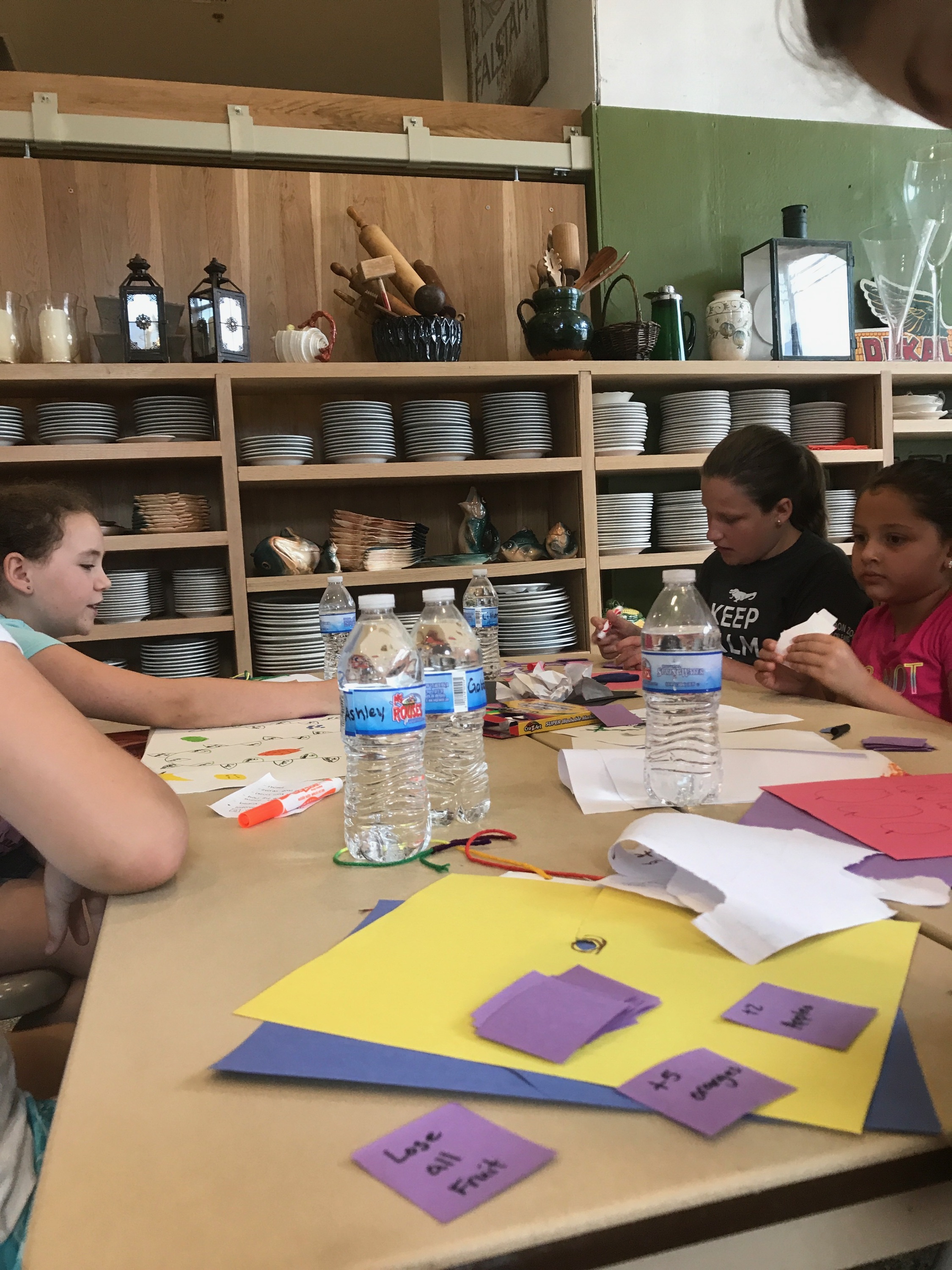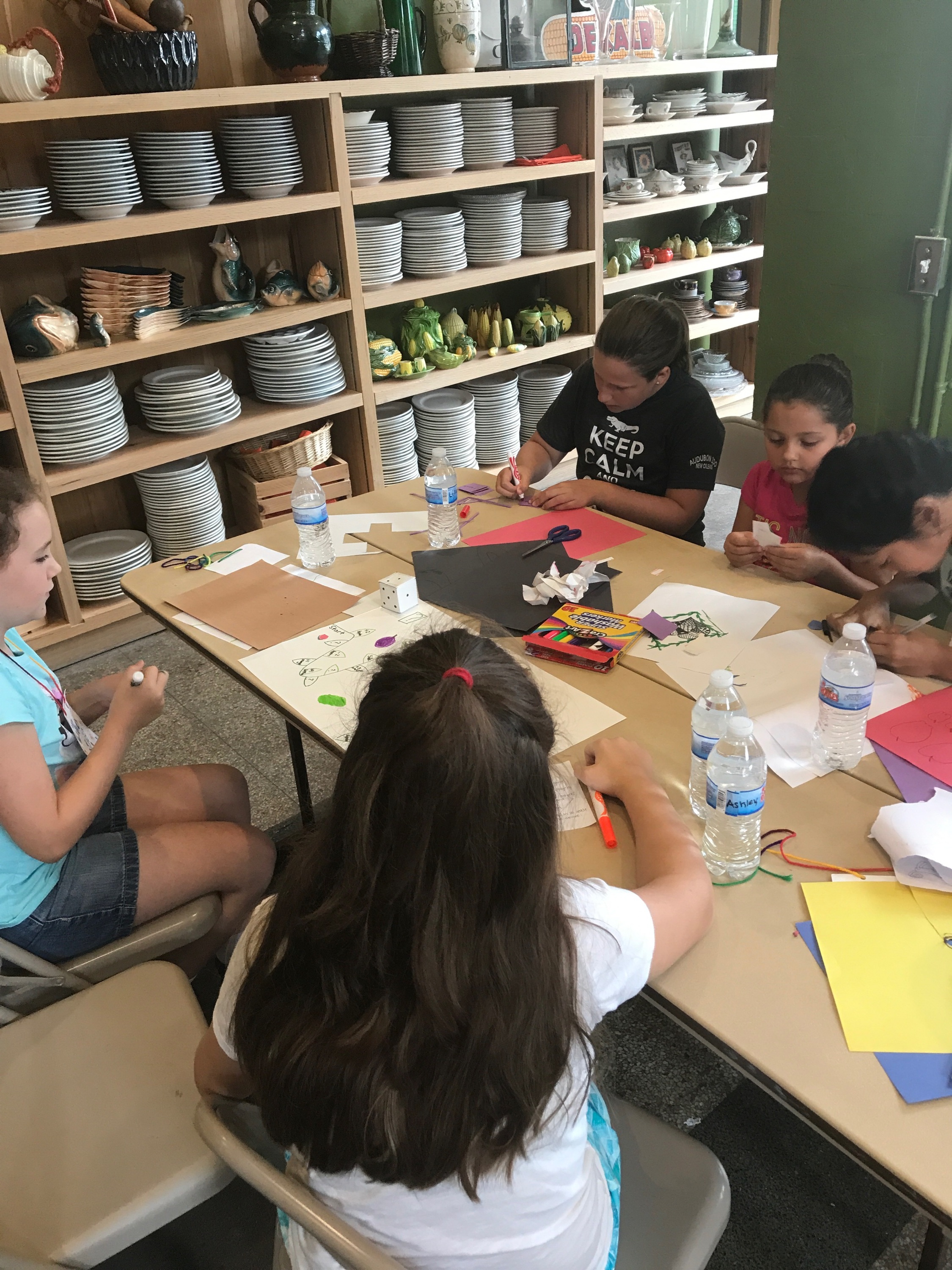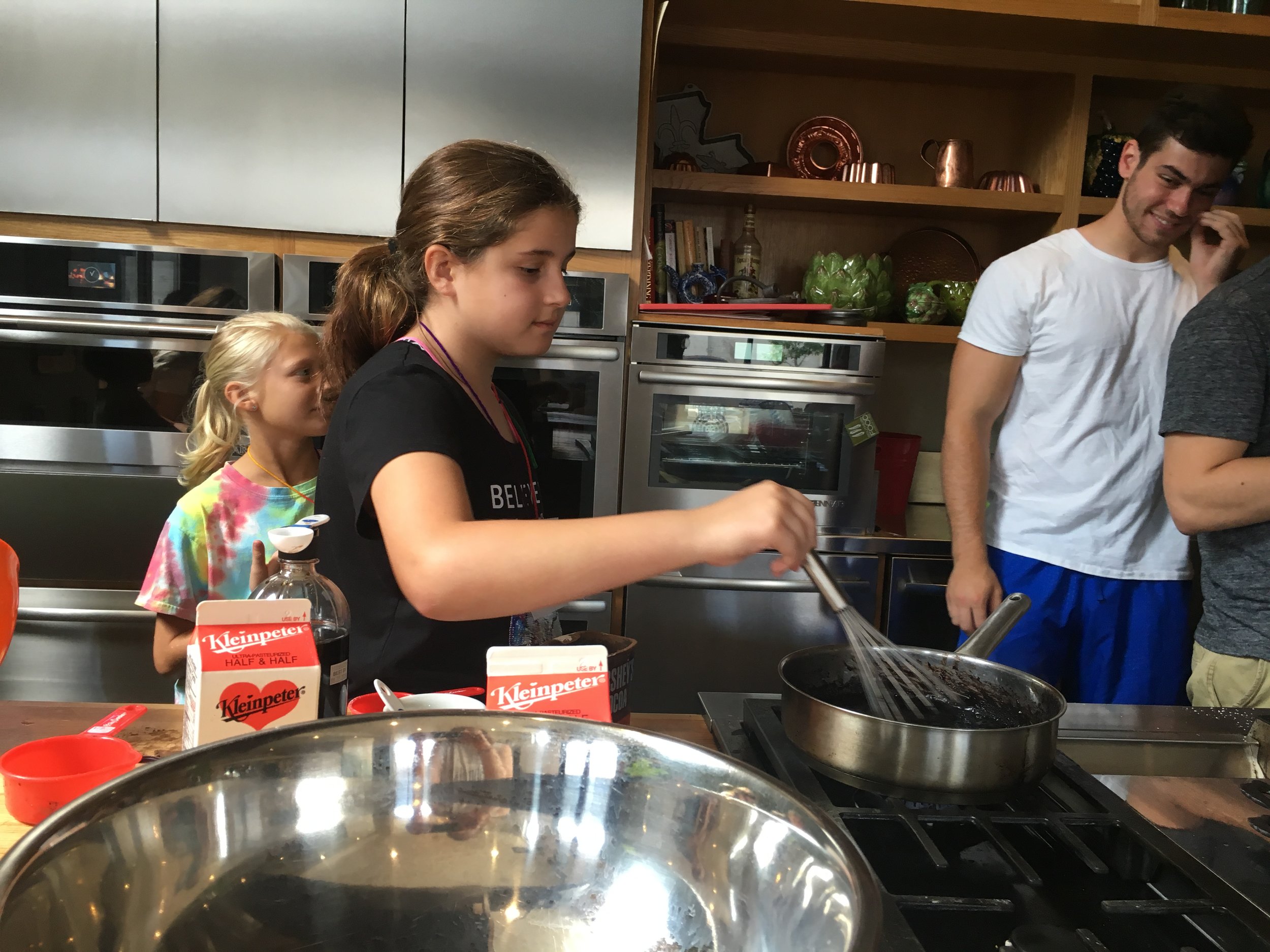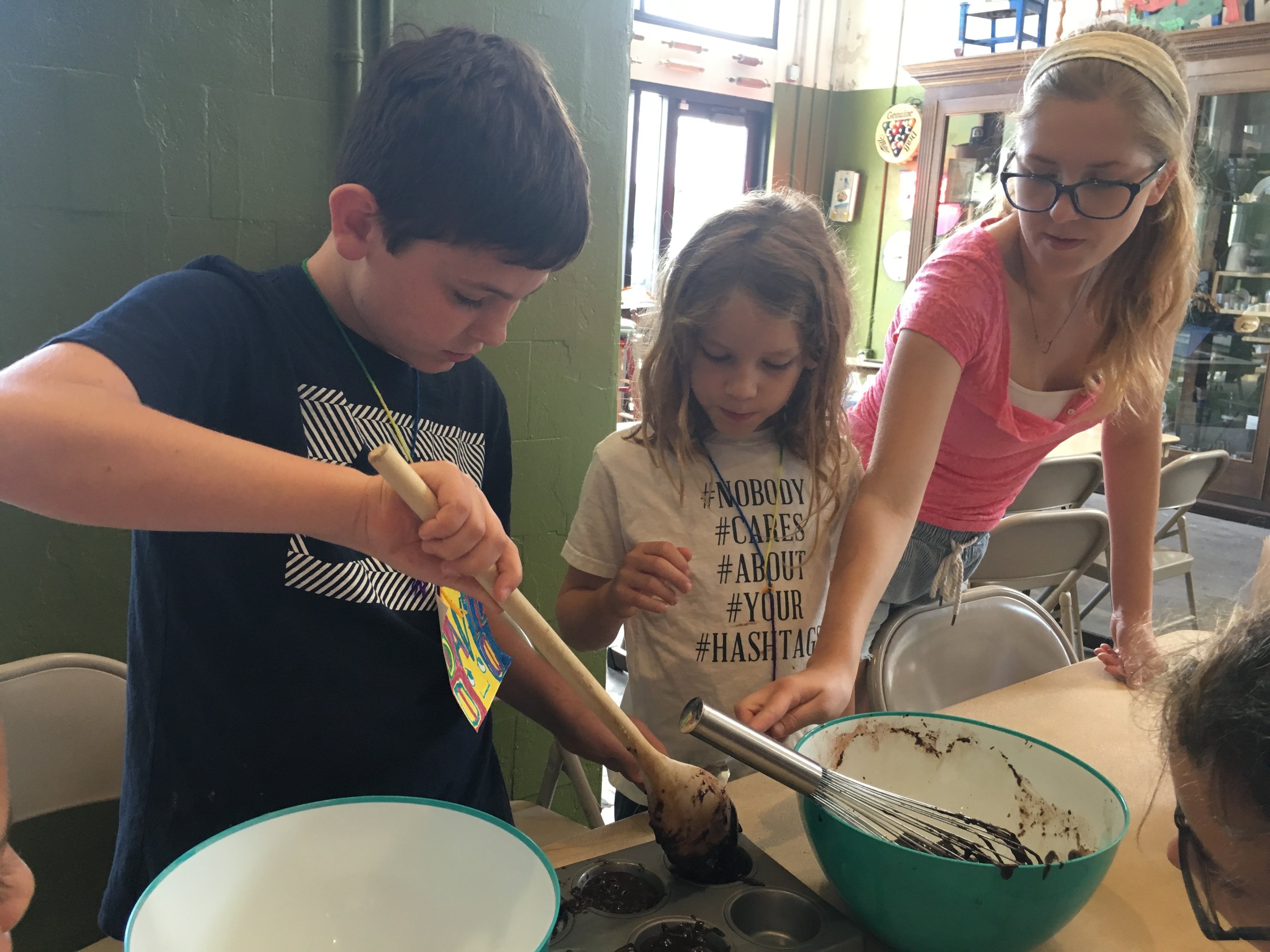 Thursday- Germany
We started Thursday with a fan favorite: Chopped. Each group got a basket of mystery ingredients and were tasked with creating their own unique dessert to be presented to the judges (Alexa, Mary Clay and Ms. Jennie). They were to be judged on taste, appearance, and teamwork. Their ingredients were plums, bacon, almonds, chocolate, and lady fingers They cooked up some pretty awesome dishes.
Next, we started cooking our Candy Land inspired lunch: Chicken Mole, sweet and savory rice pilaf, and mint tea, with each portion of the dish having a sweet ingredient! The campers played ghost and frogger with Jake and then came inside to enjoy a tasty meal!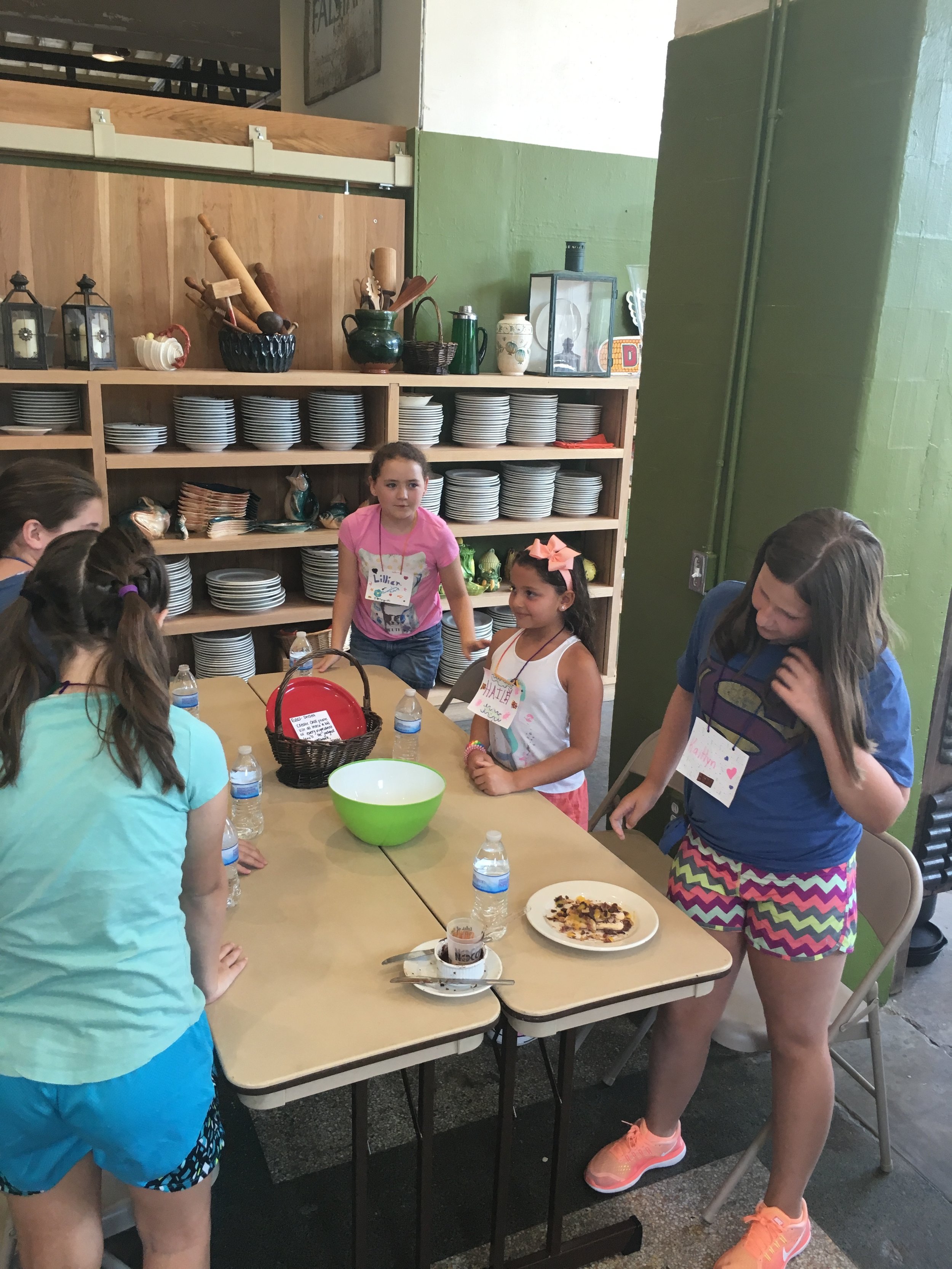 Friday- Go Fish
We started off our last day by making yearbook-esque cookbooks so all the campers could recreate their favorite dishes with their own twists at home. Then, we played several rousing rounds of Fish bingo with Nick, with each square being represented by a fish from the Louisiana waters.
Today, we were cooking fish tacos with pineapple salsa and street corn. For games, we played fish and fisherman, and came back inside sweaty and hungry, just in time for lunch. Check out all our pictures to wrap up the week!