This Spring, SoFAB has quite a few new additions to the galleries at 1504 Oretha C. Haley Boulevard. Last night we celebrated the opening of "New Orleans con Sabor Latino," a new exhibit by Sarah Fouts' Food, Migration, and Culture course at Tulane University. This weekend we'll be hosting an afternoon of Absinthe to enjoy the newly updated La Galerie de l'Absinthe, with special help from the collector's owner, Ray Bordelon. Finally, keep your eyes peeled for a new online exhibit devoted to African American Creole Chefs in New Orleans, supported by the Jazz and Heritage Foundation. Learn more about the exhibits below, and we hope to see you out exploring soon!
New Orleans con Sabor Latino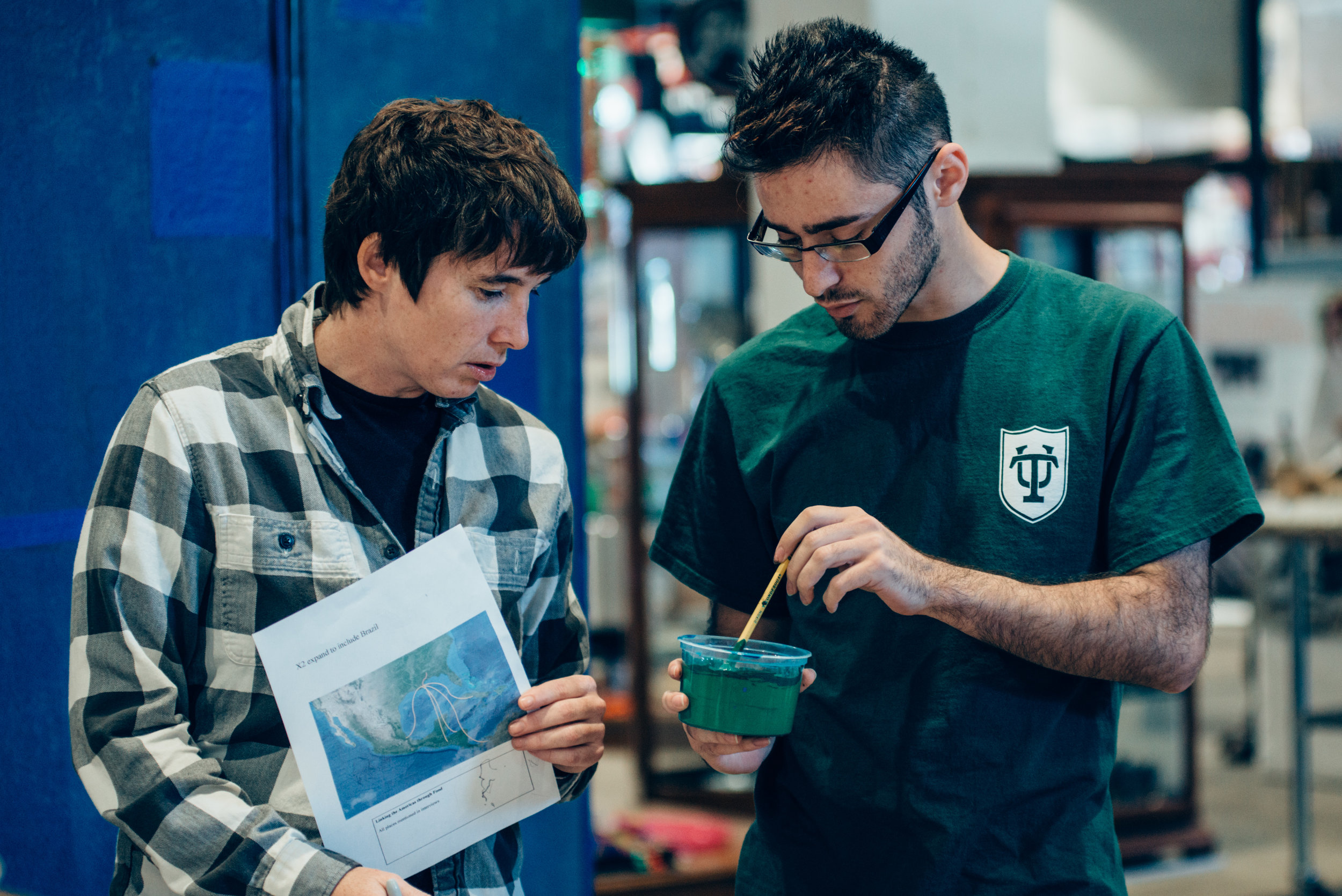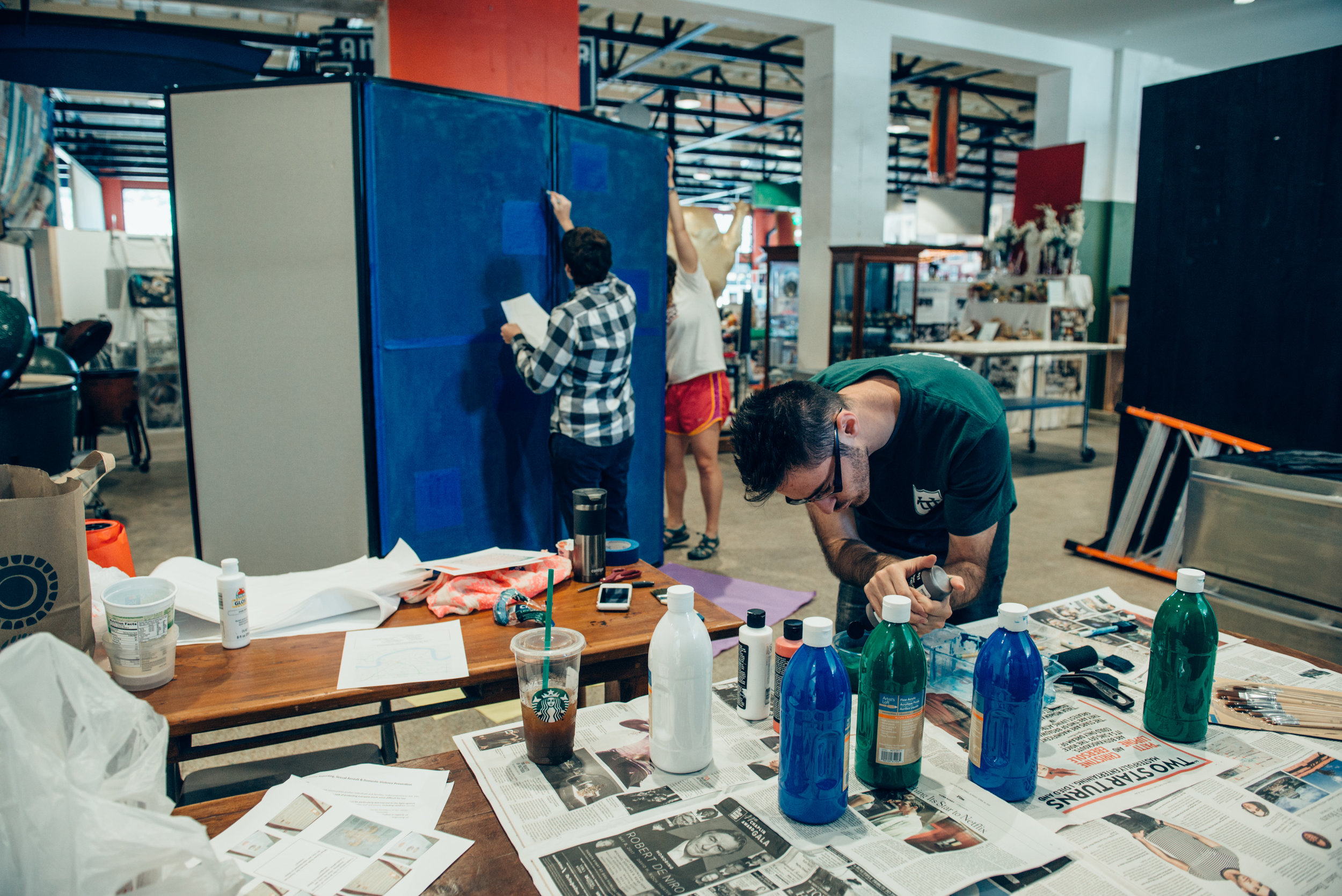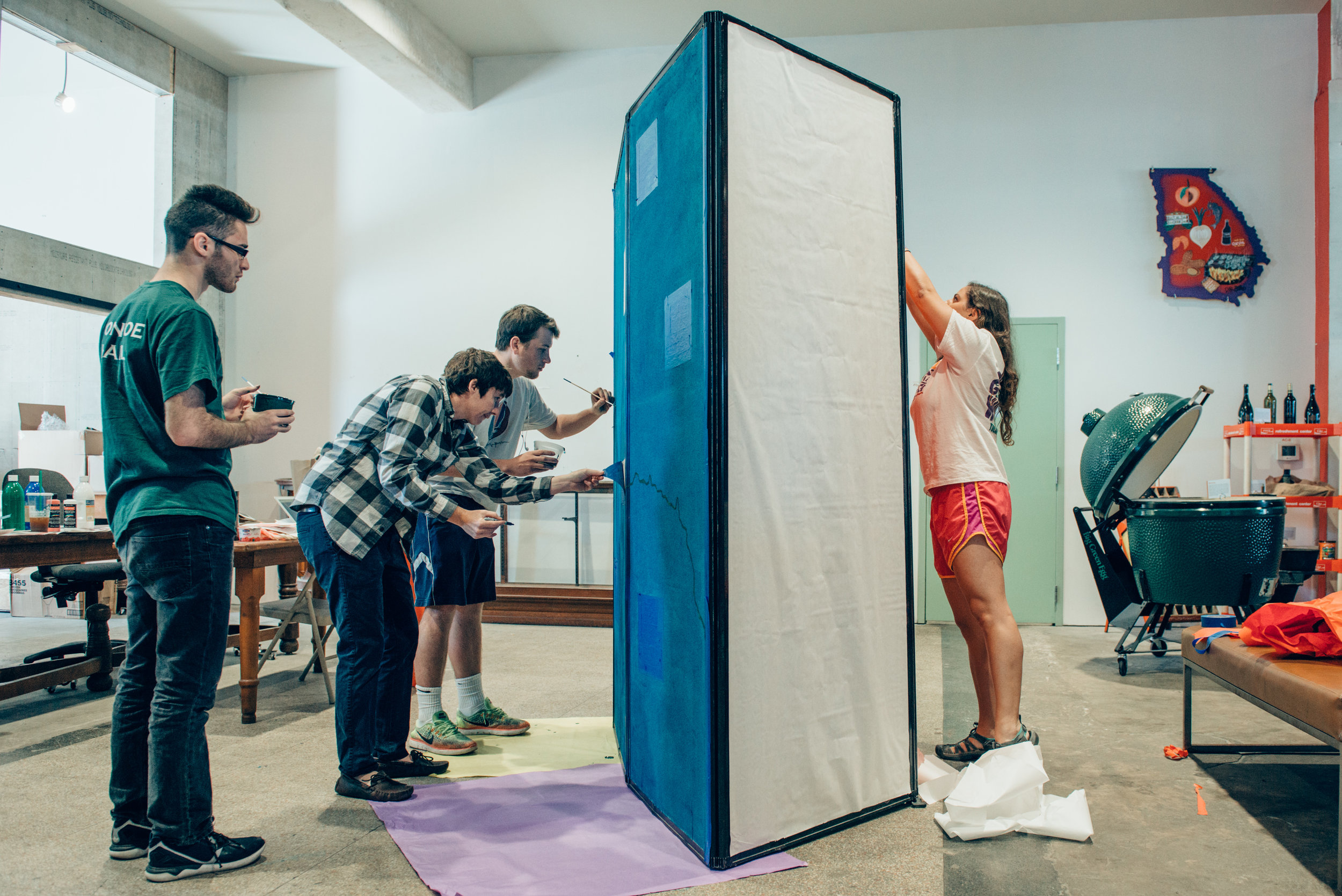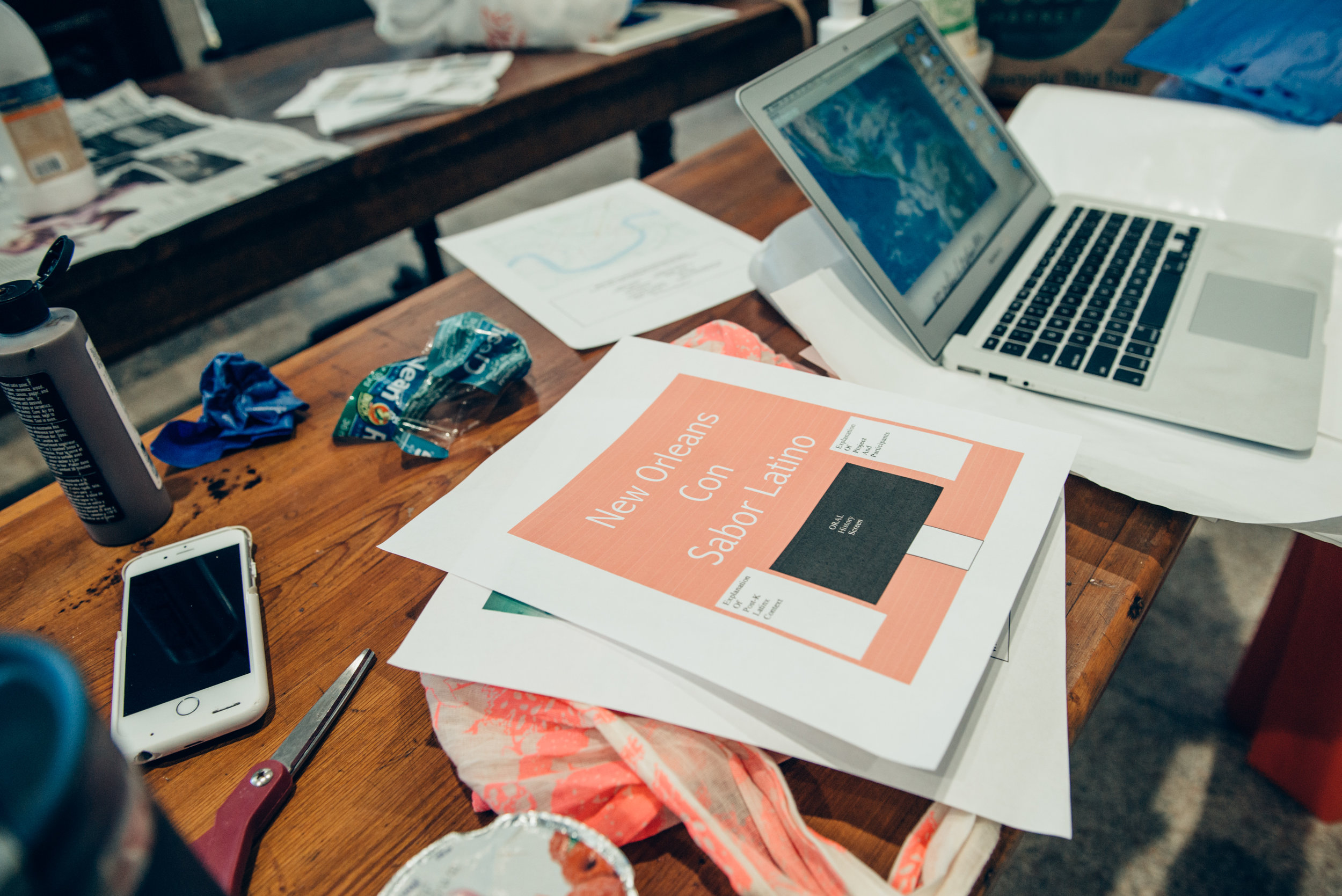 The permanent exhibit, produced by Sarah Fouts' Food, Migration, and Culture course, showcases oral histories conducted by students with chefs and cooks that represent the Latinx foodways in the city. The exhibit also features an interactive station that displays menus from different Latin restaurants in the New Orleans area, a local map of the restaurants, a hemispheric map of the Americas, along with photographs and audio clips produced by the students. The project is supported by the New Orleans Center for the Gulf South, the Roger Thayer Stone Center for Latin American Studies, and the Center for Public Service. Photos courtesy Gigsy Production.
Spring 2017 Curatorial and Collections Intern Lilian Frouin has made it his mission to enhance the absinthe gallery at SoFAB. A native of France, Lilian was able to bring a truly distinctive style to the exhibit and we're very excited to show it off this weekend! Join Ray Bordelon, the owner of the amazing collection of absinthe artifacts, for a sip of authentically dripped absinthe and insights into the spirit as you browse the new additions. See a preview here.
African American Creole Chefs
Spring 2017 Curatorial and Collections Intern Billy Mutchnik has been spending his semester exploring the collections of the museum and Culinary Library to create an interactive online exhibit that we will be showing off soon! The exhibit will highlight a few African American Creole chefs who have contributed to the cultural identity of New Orleans food. To quote Rudy Lombard in the 1978 book Creole Feast, "It is difficult to arrive at a universally satisfying definition of Creole cuisine. All such attempts in the past have failed to achieve a consensus, and have seldom been used twice; several key influences or individuals are always left out or changed… The one feature, however, that all previous definitions have in common is a curious effort to ascribe a secondary, lowly or nonexistent role to the black hand in the pot." This exhibit proudly emphasizes five African American cooks by showcasing photos, cookbooks, and recipes that significantly contribute to New Orleans food culture. Stay tuned for more information!