On June 29 from 1-2 p.m. the Rouses Culinary Innovation Center by Jenn-Air at the Southern Food & Beverage Museum will host Loftin Oysters and Burger's Smokehouse for a cooking demonstration.
Ali Loftin and Dan Robert will share oyster and bacon recipes for lighting up your Fourth of July parties. She will be pairing oysters with bacon in some unconventional, and classic recipes using the perfectly cured meats from Burgers' Smokehouse. This is your last chance to catch the popular bacon and oyster duo until Autumn.
A specialty culinary utensil company, New Orleans natives Kyle and Mike Loftin began making the "flameware" ceramic oyster shells specifically to ease the work and mess at home that goes along with enjoying their favorite char-grilled seafood. They made the first set of 12 shells in their garage for personal use and quickly realized after a few parties and requests from family and friends that they needed to make a lot more shells.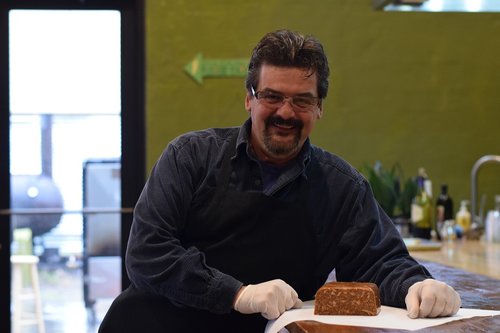 Dan Robert was raised in a family that owned a meat processing plant, and learned the craft from a young age including the procurement of quality livestock, harvesting and processing from the cattle and hog pens to the smokehouse. After obtaining a degree in Food Science with a concentration on meat from the University of Missouri he worked for 25 years with the USDA as a food safety inspector meat grader.