Throughout its two-century-plus history, the cocktail has influenced art, film, music, politics, and theater around the world. The Museum of the American Cocktail (MOTAC), a division of the nonprofit National Food & Beverage Foundation, celebrates that singular cultural icon and develops its craft, field, and market through exhibits, programming, and a range of media. Founded by craft cocktail pioneer Dale DeGroff and a group of eminent cocktail authorities, MOTAC preserves and develops a rich facet of American—and global—culture, advances the profession of bartending, and expands consumer knowledge of mixology. MOTAC maintains permanent collections in Los Angeles and New Orleans and provides educational resources to professionals and enthusiasts in the fine art of crafting the cocktail through a series of seminars and other programs conducted by the world's foremost experts in locations across the country and globe, among them Los Angeles, New Orleans, New York, and Washington, DC.
In 2008, MOTAC opened inside the Southern Food & Beverage Museum in the Riverwalk Marketplace. In 2013 MOTAC officially became part of the National Food & Beverage Foundation, reopening with SoFAB at 1504 Oretha C. Haley Blvd in 2015. Additional exhibits have since opened in Los Angeles, with more to come. Programs, cocktail tastings, and lectures take place in the Los Angeles area, New Orleans, and more...
Programs:
Visit
Highlighted here are some of the most interesting artifacts found in this museum. Check it out!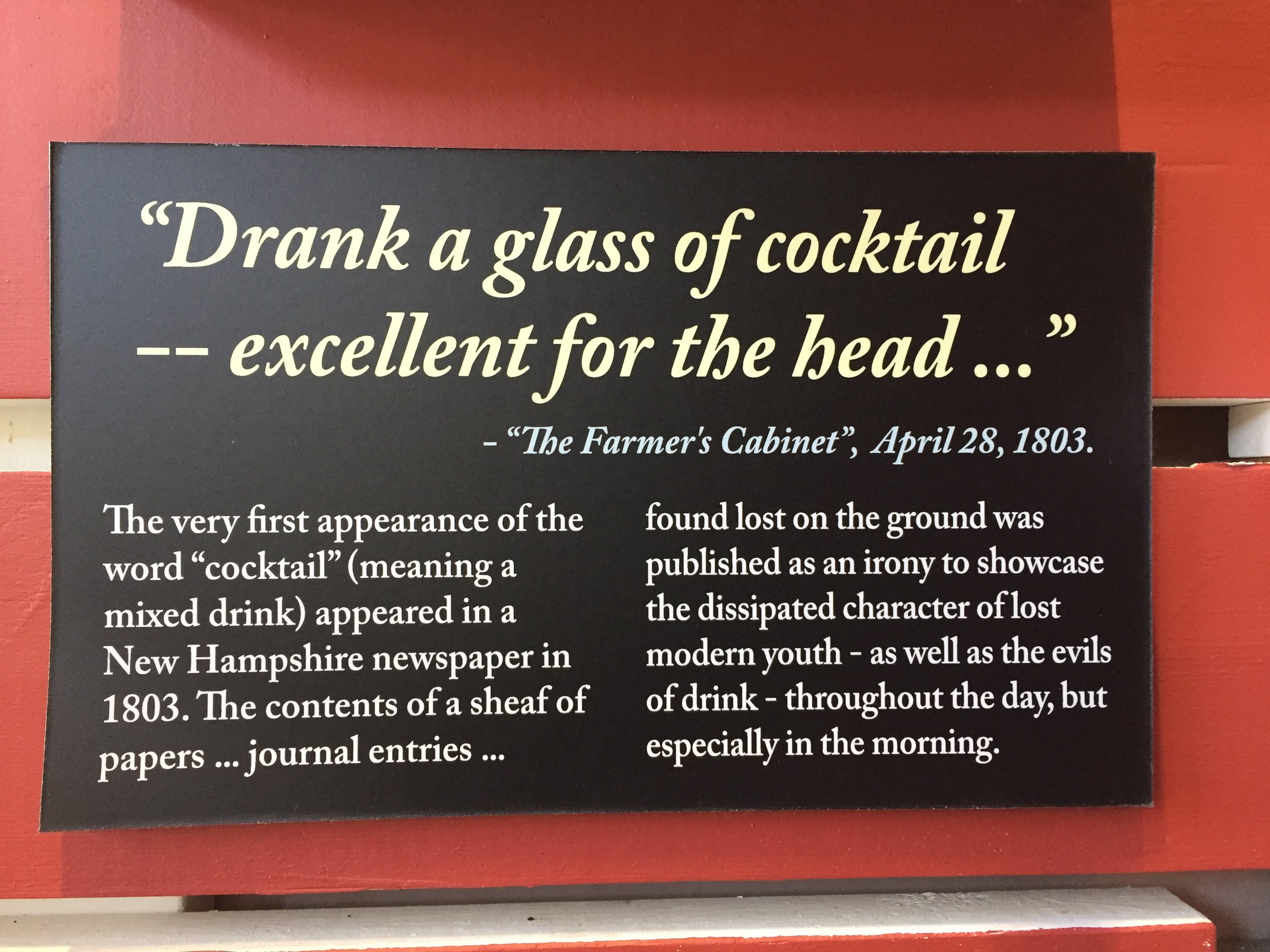 Farmer's Cabinet
"Drank a glass of cocktailーexcellent for your head." Said in 1803, this was the first mention of a cocktail. It was thought to be good in the morning after yesterday's drinks caught up to you.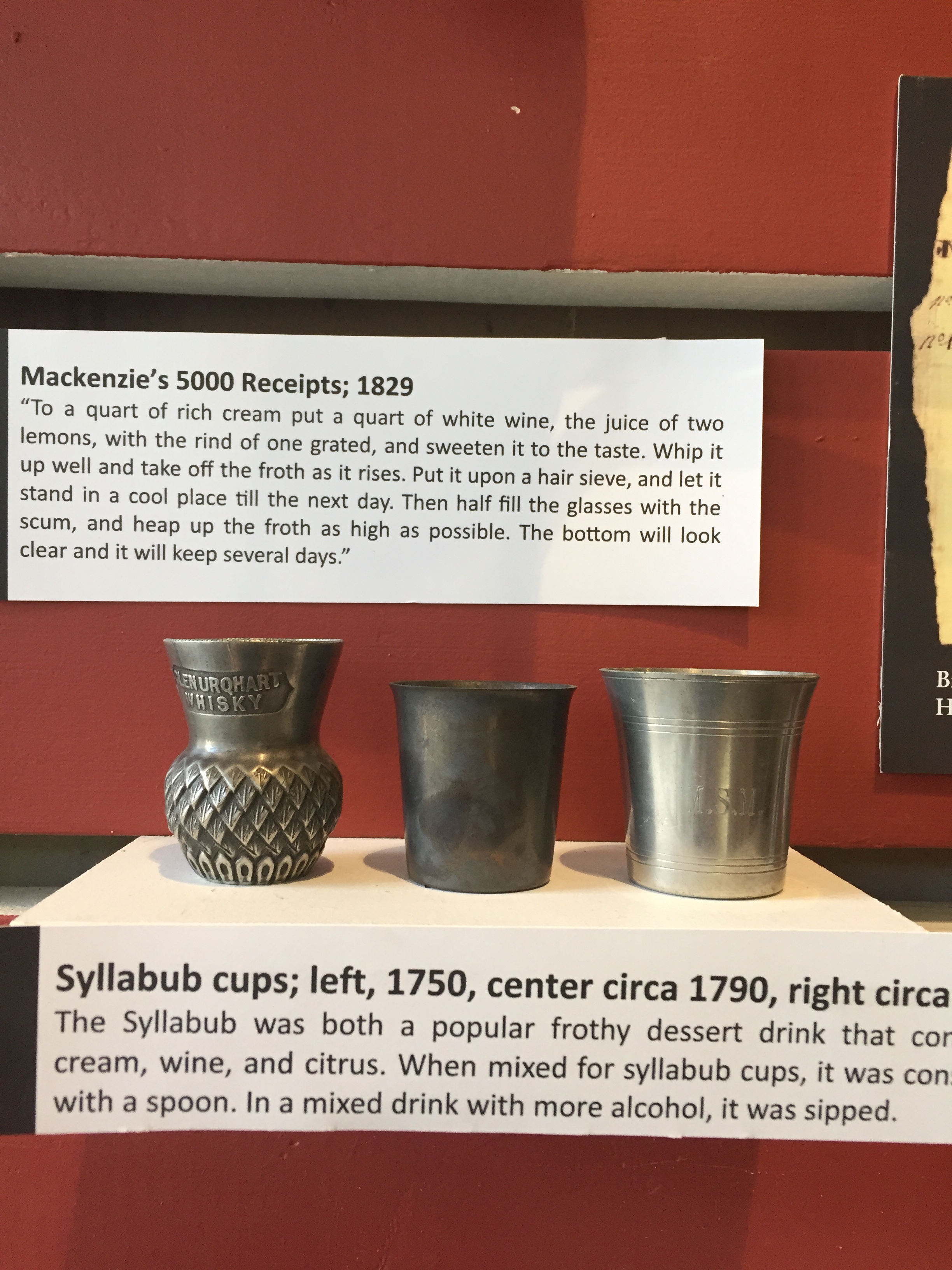 Syllabub
This object was popular with frothy dessert drinks that typically contained cream, wine, and citrus. Typically used between 1750-1820.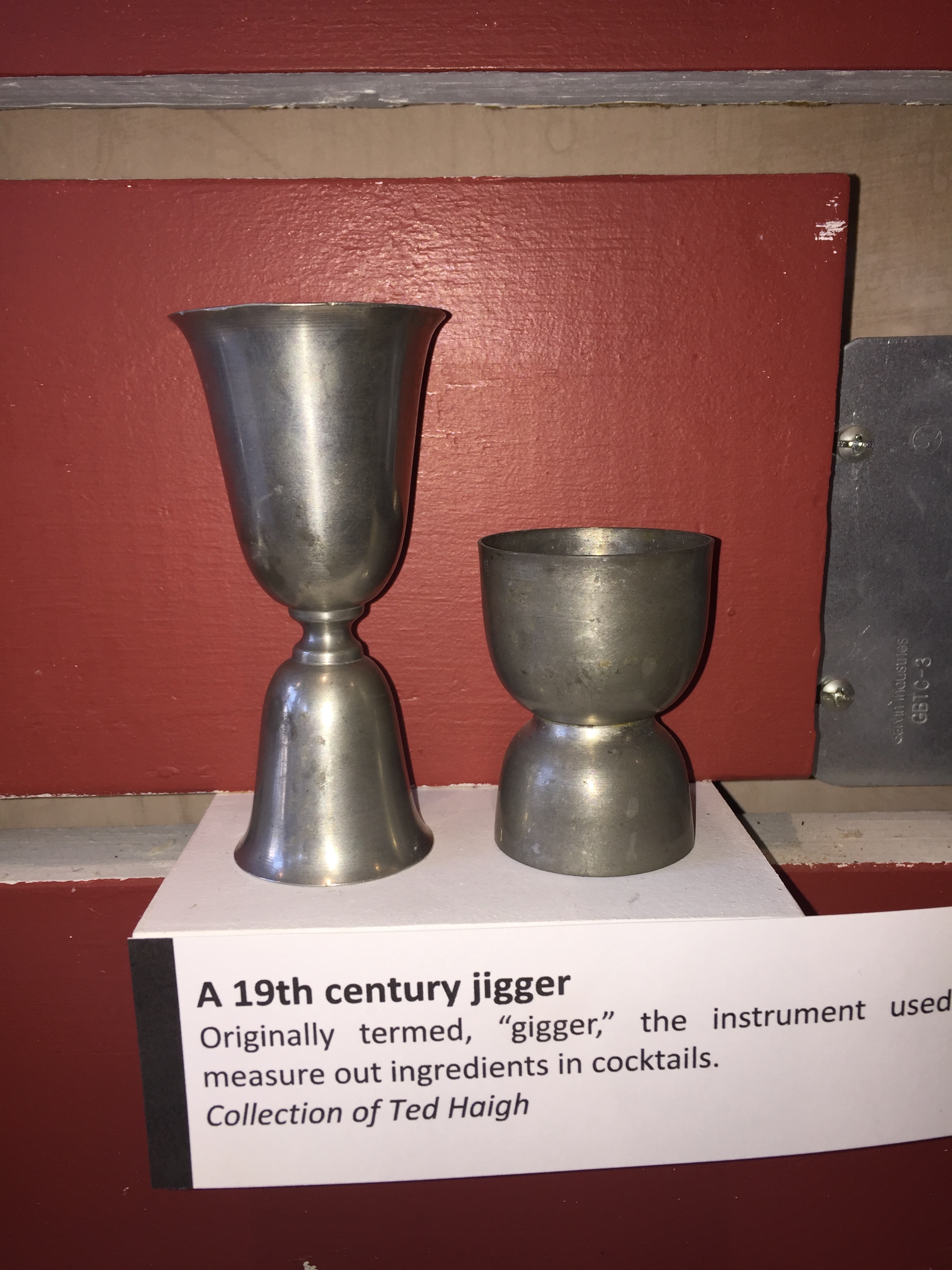 Jigger
This instrument was used (and is still used!) by bartenders to precisely measure out ingredients in cocktails.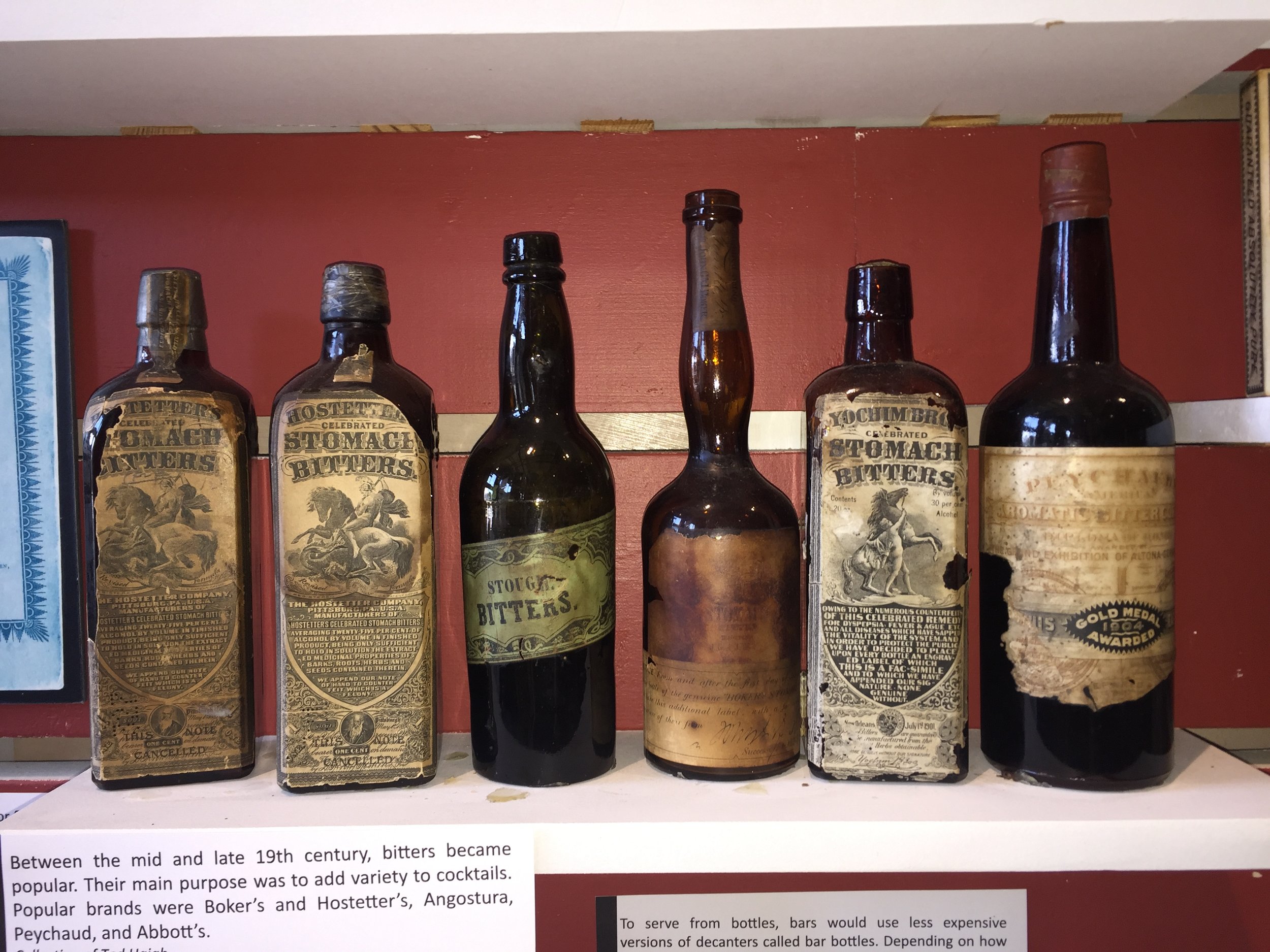 Stoughton's Bitters
These bitters added variety to drinks in the mid- to late-19th century. They were sold originally in ceramic, then commercially sold in glass. They later added depth to cocktails.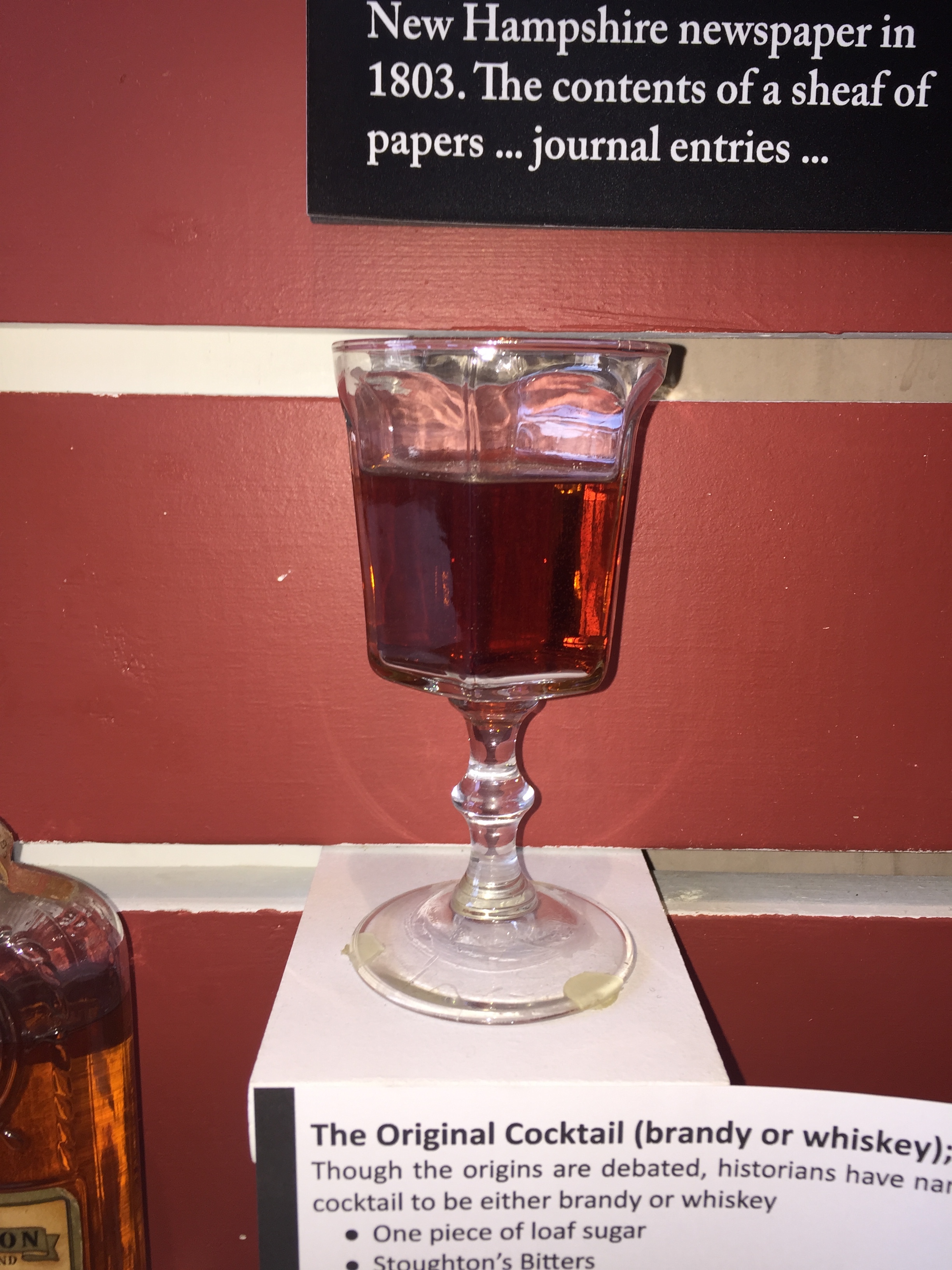 Original Cocktail
Created in 1803, using either brandy or whiskey. The recipe calls for 1 piece of loaf sugar, Stoughton's bitters, water, and 2 ounces of spirit. Ice is a seasonal treat, and the original cocktail did not contain ice.
Jamaica Ginger "Jake"
Originally, this ginger was an anti-spasmodic. In dashes, it is effective. During prohibition, bathtub gin and copious amounts of "jake" resulted in temporary semi-paralysis, or "jake-leg".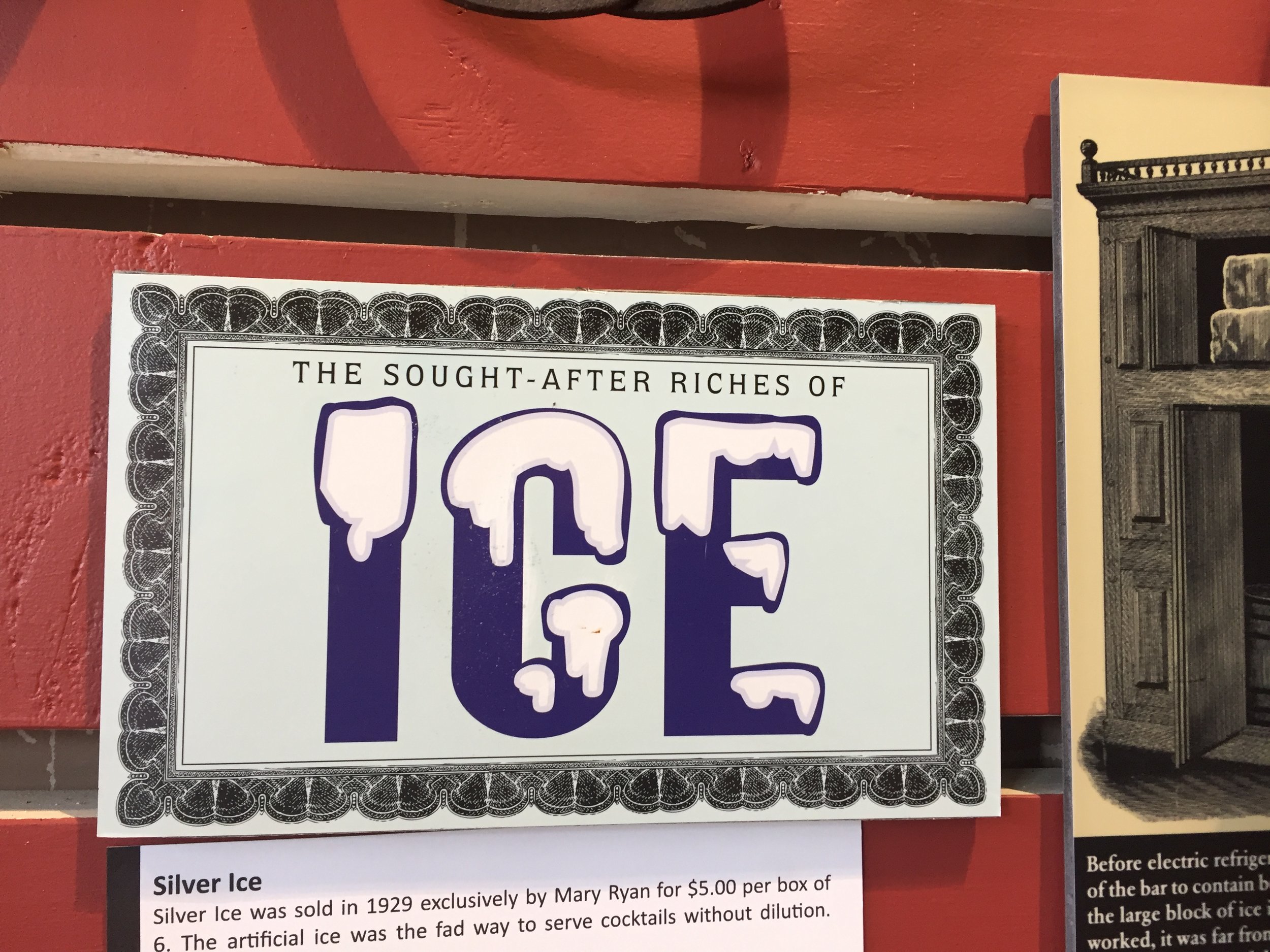 Ice
A seasonal treat for its difficulty to transport, New Orleans had the perfect location for selling cheap ice. Between the Mississippi River, Gulf of Mexico, and railroads, it was easy to ship anywhere around the country. When certain pieces of ice were too small to transport, they were sold for cheap in New Orleans. Bartenders had a variety of tools to create a desired appearance, texture, and shape.
Chill-O and Girard
Known as "medicinal whiskey", prescriptions would be placed over dry gin bottles during prohibition.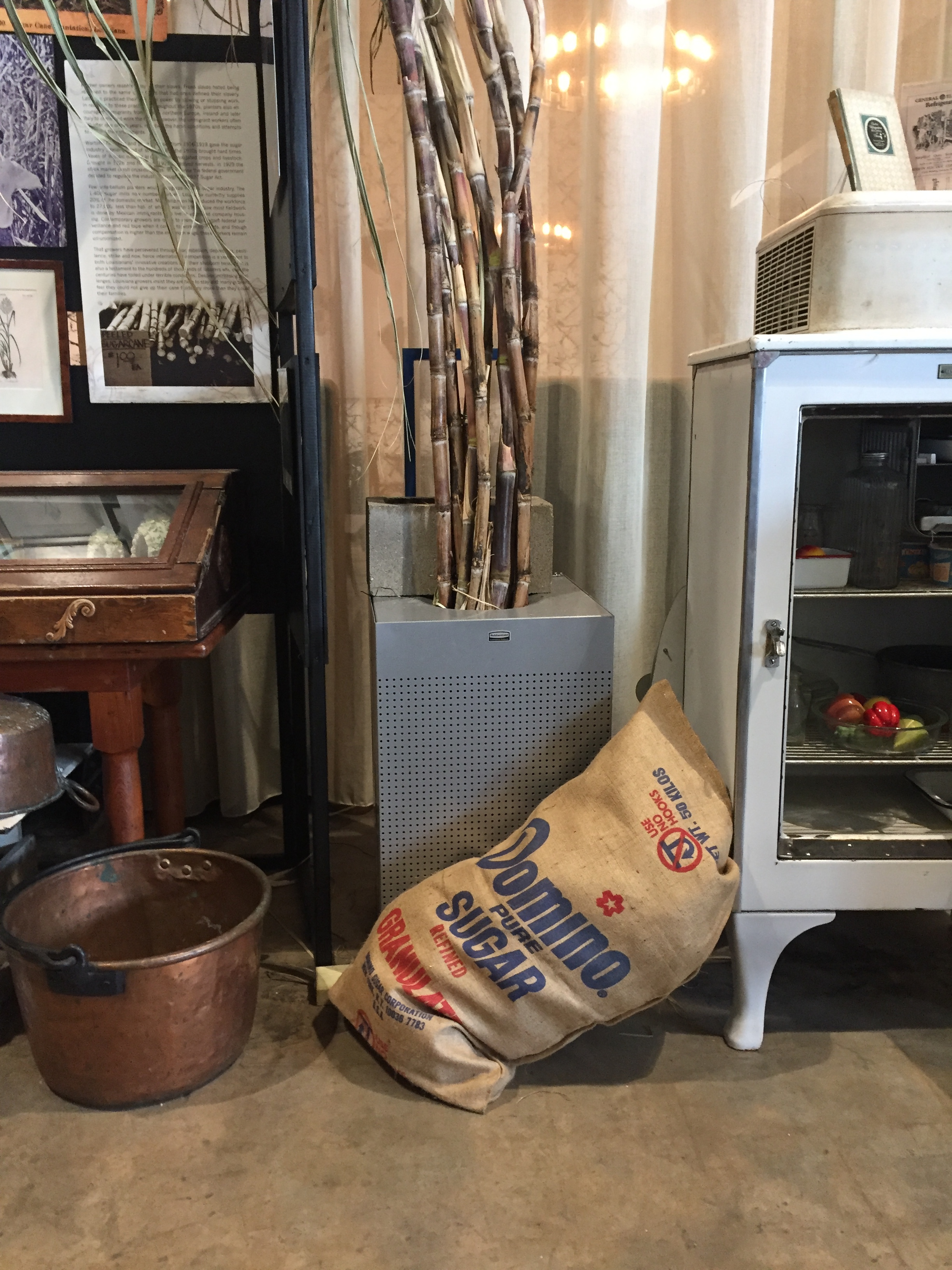 Sugar
Started being produced during slavery and was extremely dangerous work that often resulted in loss of limbs and lives. It was backbreaking work, until the introduction of the steam engine. Though this made the process safer, it still permitted around-the-clock work.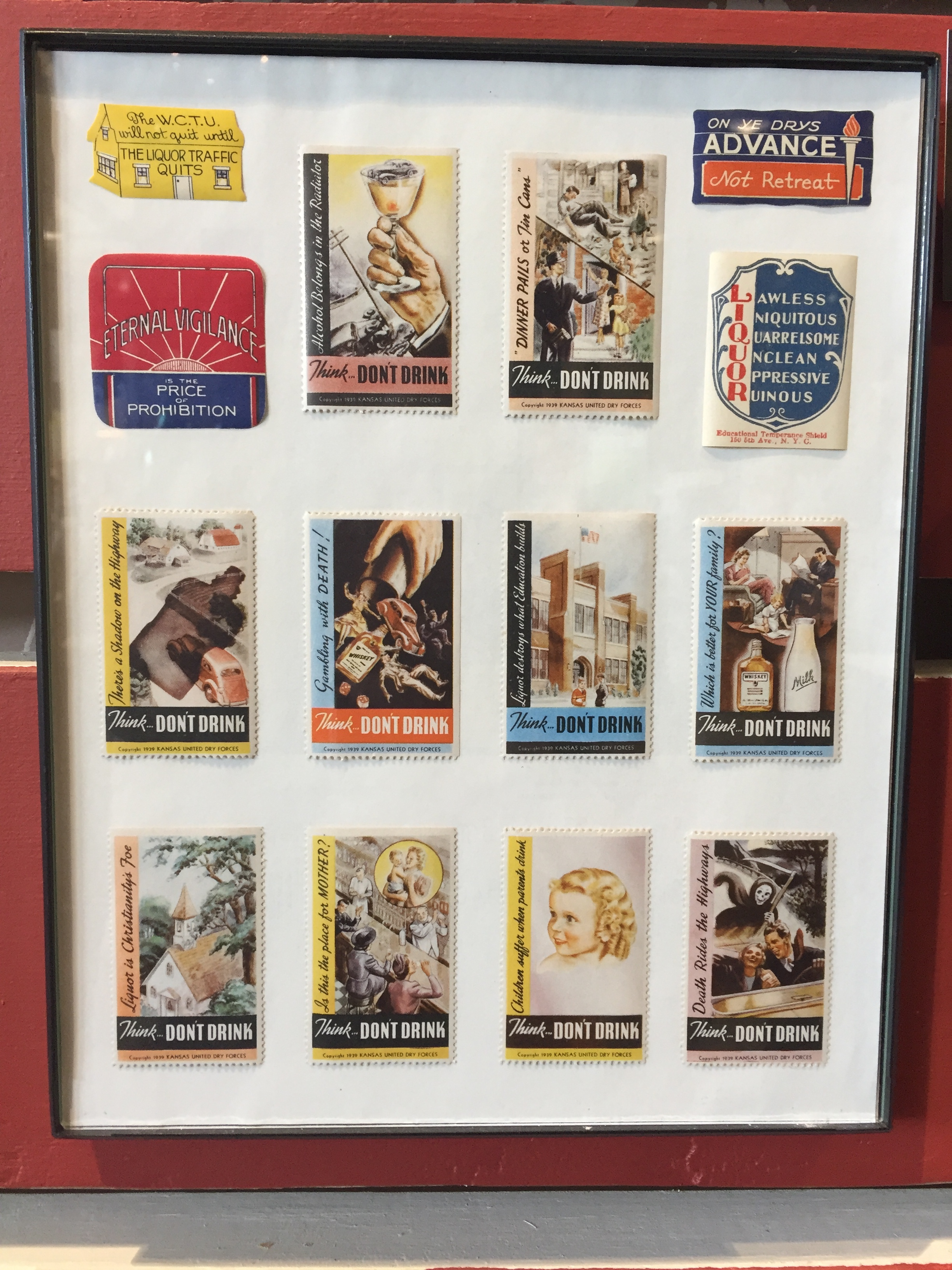 WCTU and Prohibition
Propaganda for prohibition was heavily run by the Women's Christian Temperance Union. They sent aggressive mailing cards and poster stamps. The movement slowed down when the country realized that people will continue to drink, legally or not, and that the regulations of alcohol create a safer drinking environment.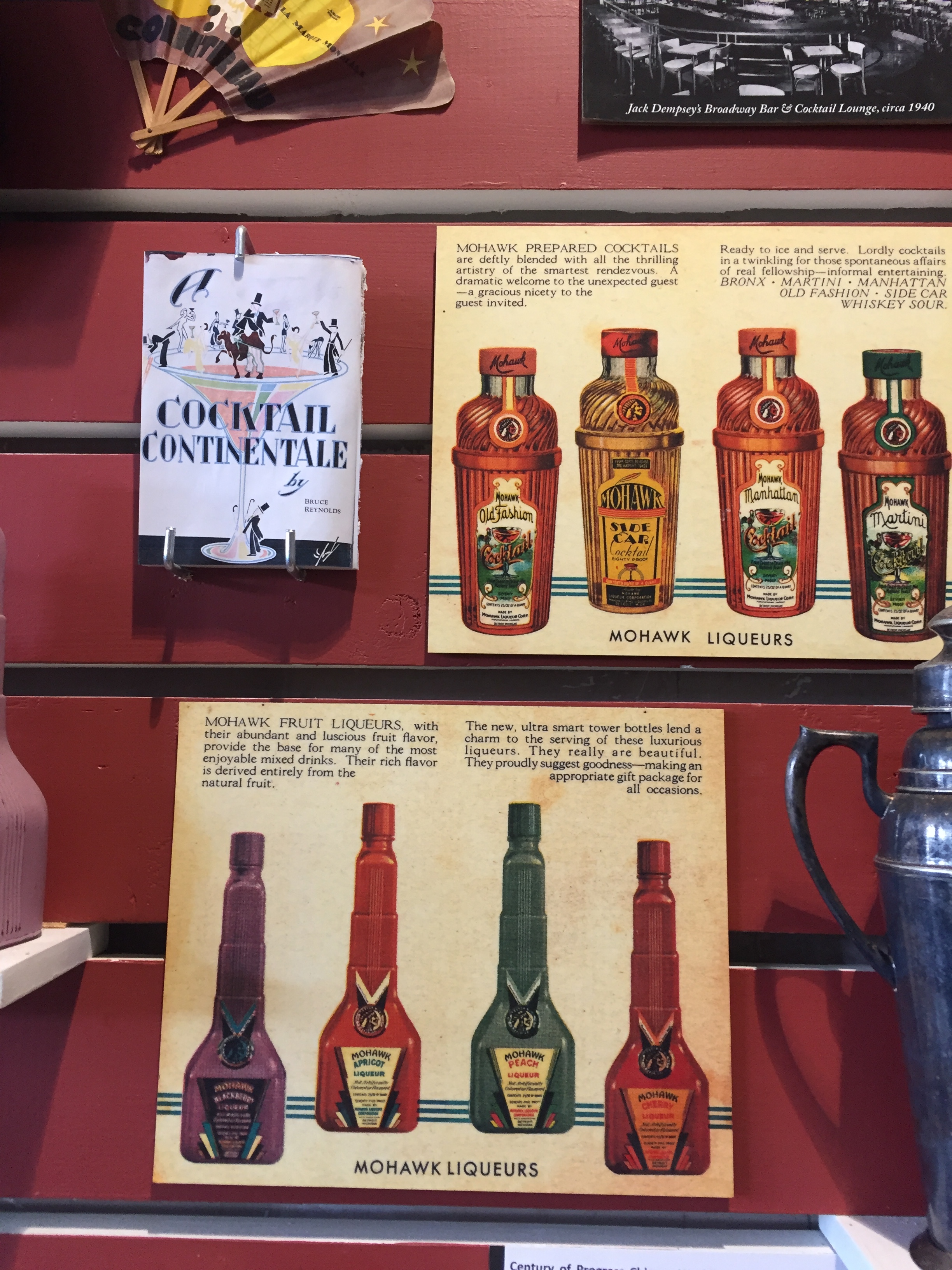 Prepared Cocktails
Mohawk liqueurs sold using the appeal of a pre-made cocktail that were ready to serve. This marketing strategy focused on the ease of cocktails with aesthetic packaging to catch the eye.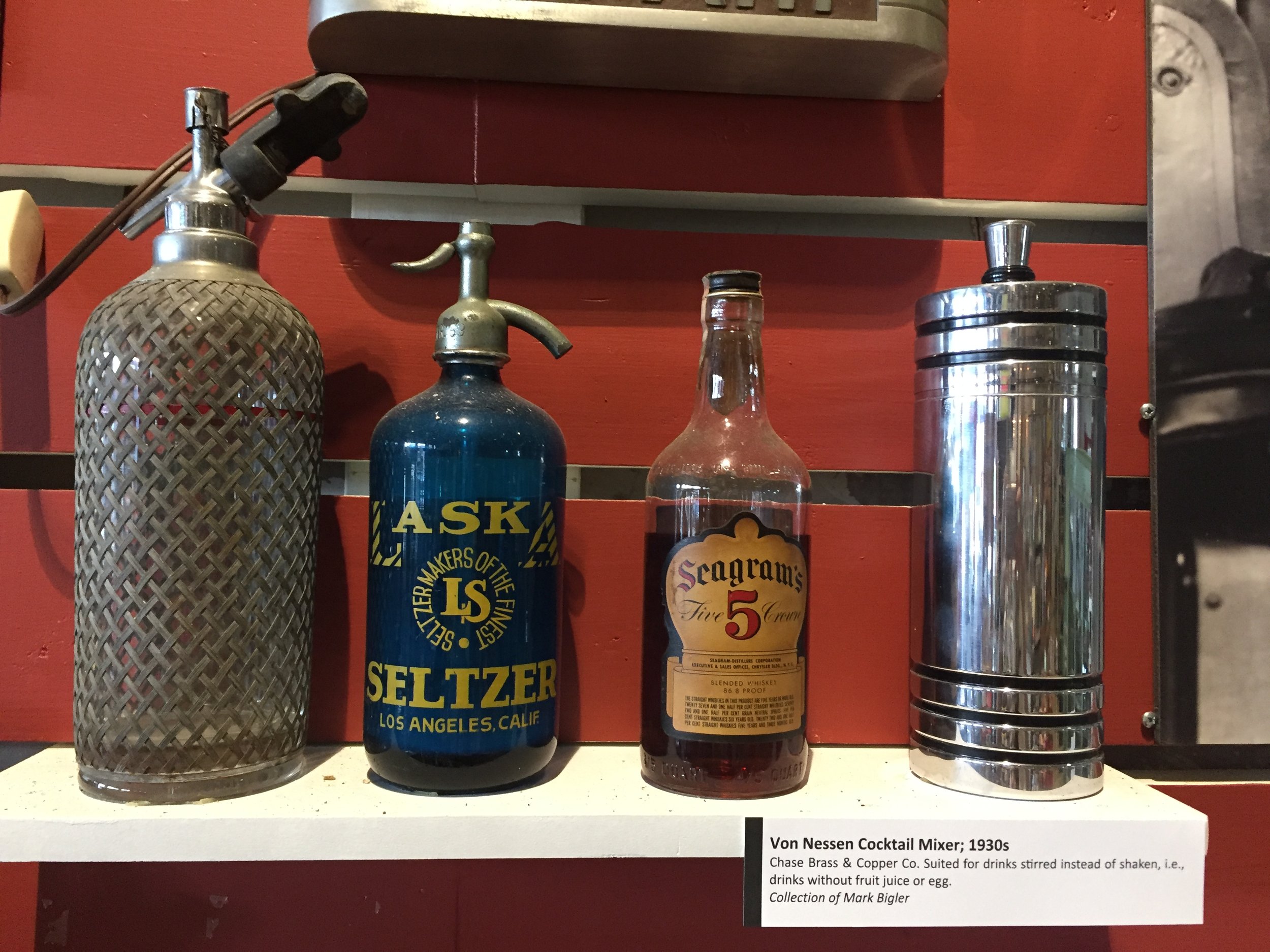 Seltzer's and Mixers
The creation of seltzer allowed for a wider variety in drinks, mixing with either seltzer, one mixer, or a combination.
Jerry Thomas
Author of the first mixed drinks preparation manual. This manual taught how to make cocktails and their precursors. However, it did not teach how to tend bar or how to act towards customers.
Tiki
The introduction of Bacardi and flavored syrups flourished in the Tiki culture after World War II. America's obsession with Hawaiian culture resulted in fruit-flavored syrups, advertising the Hawaiian culture through drinking tropical drinks that were native to Hawaii. While Bacardi and flavored syrups provided a wide variety of new and popular drinks, it ruined the idea of seasonality in fruits.
Absinthe Bar
Home to the largest collection of absinthe artifacts in the United States, you can find all sorts of absinthe and absinthe-related artifacts. From household use to absinthe in bars, the history is rich!
Trader Vic and Don the Beachcomber
Two icons for Hawaiian culture with popular and hip drinks. Their popular drinks include Mai Tai's and Zombie drinks (which are said to be lethal after one!). Don the Beachcomber's chain restaurant began in Hawaii but shortly exploded with popularity throughout the US.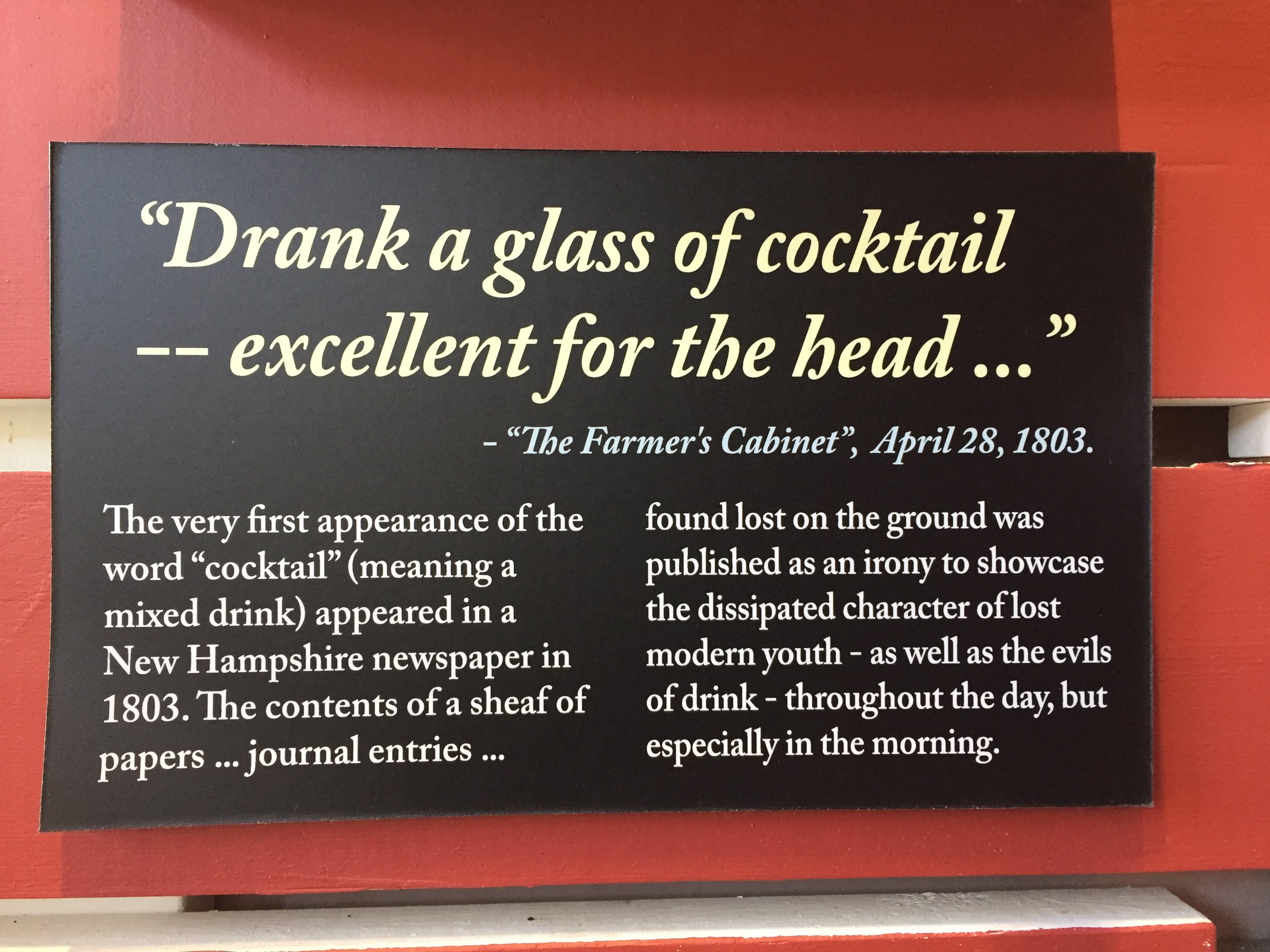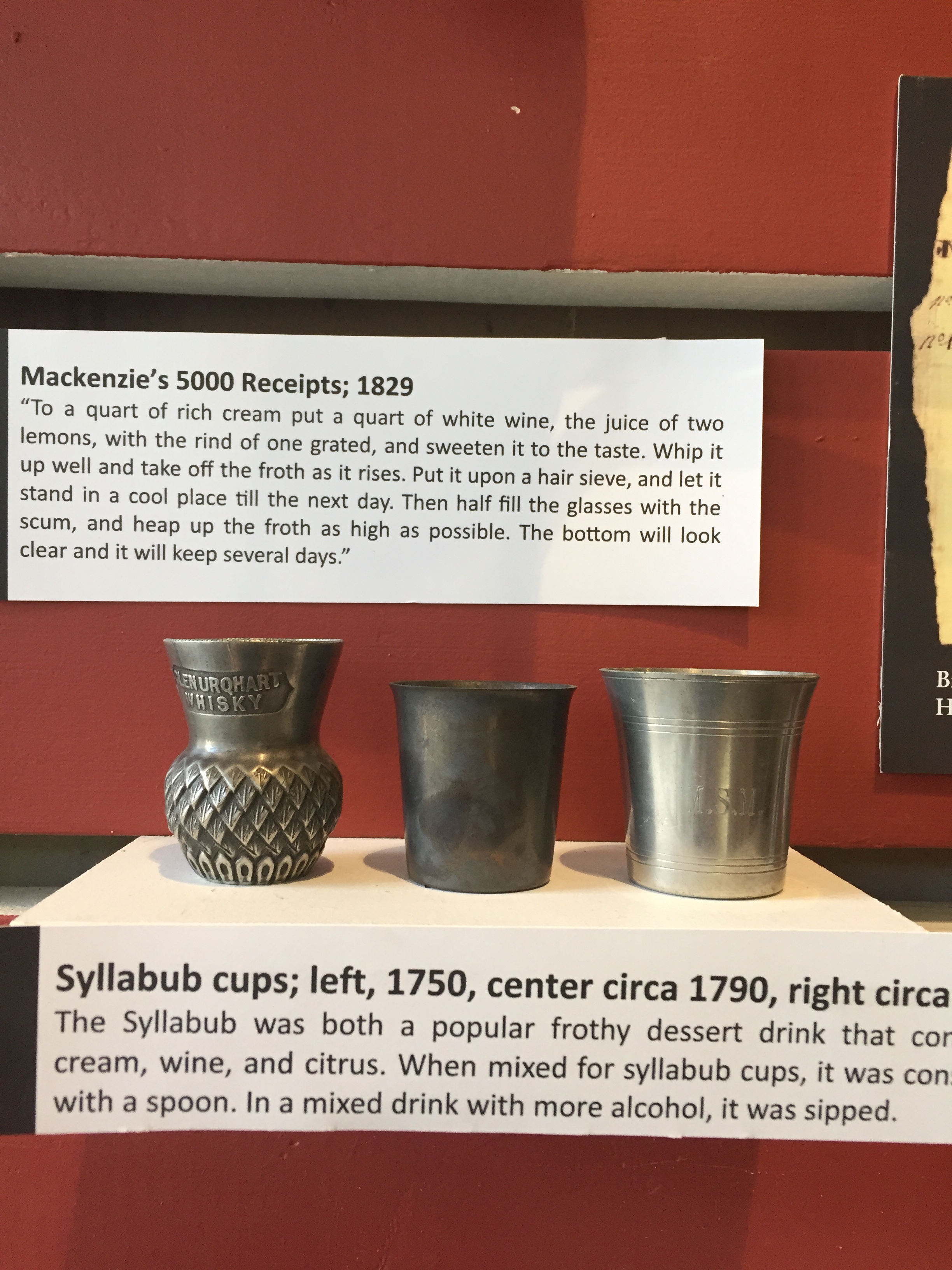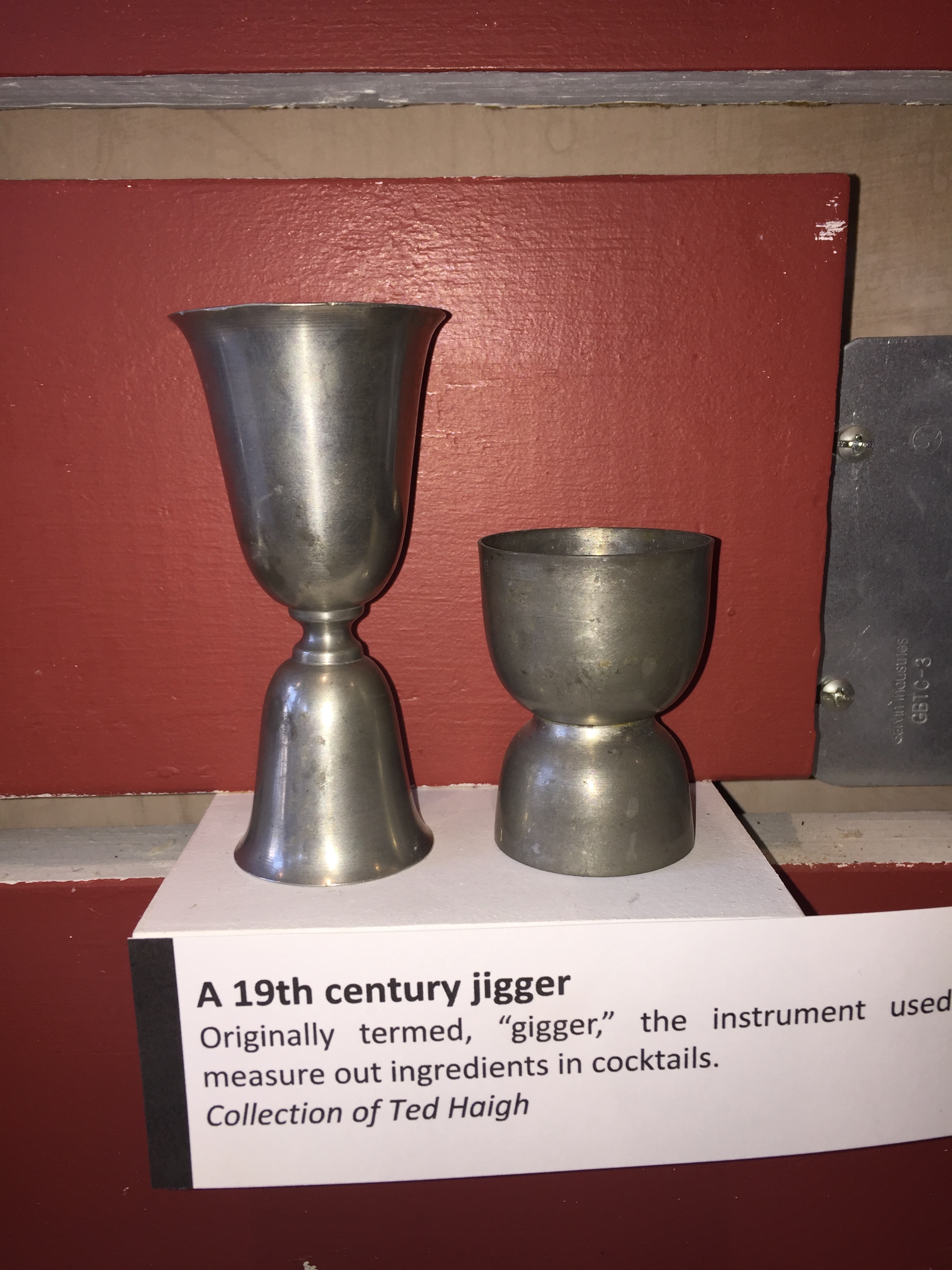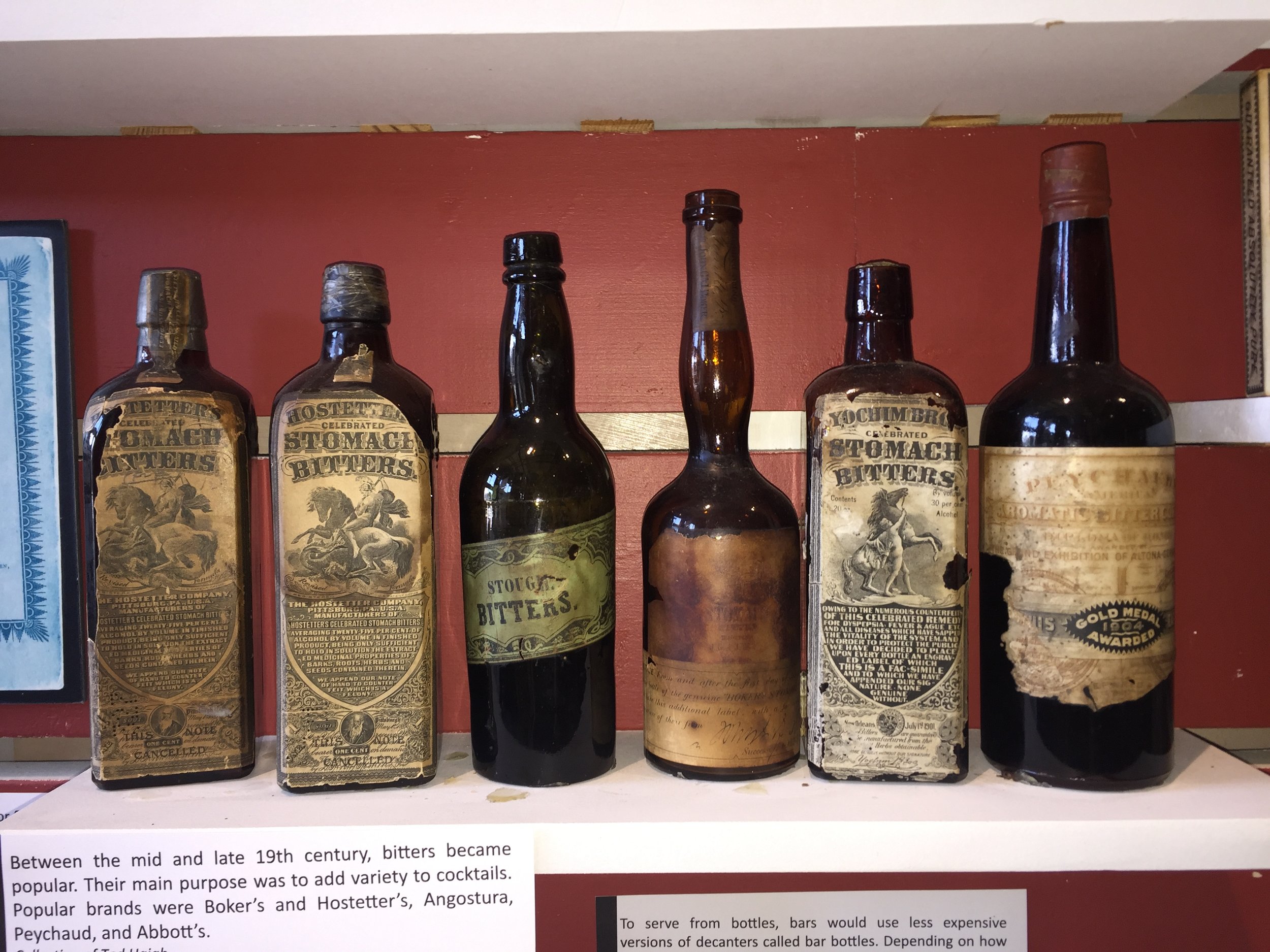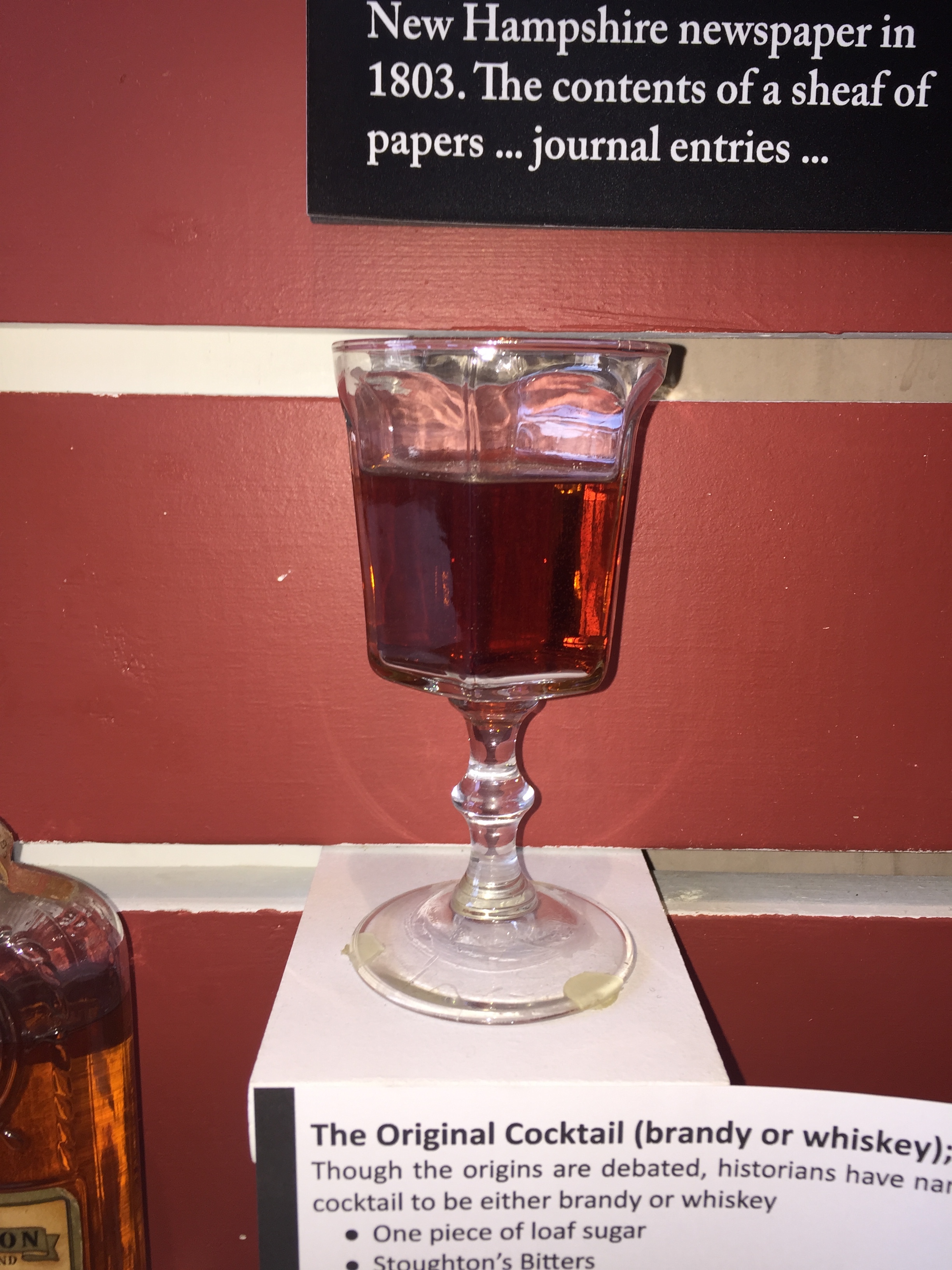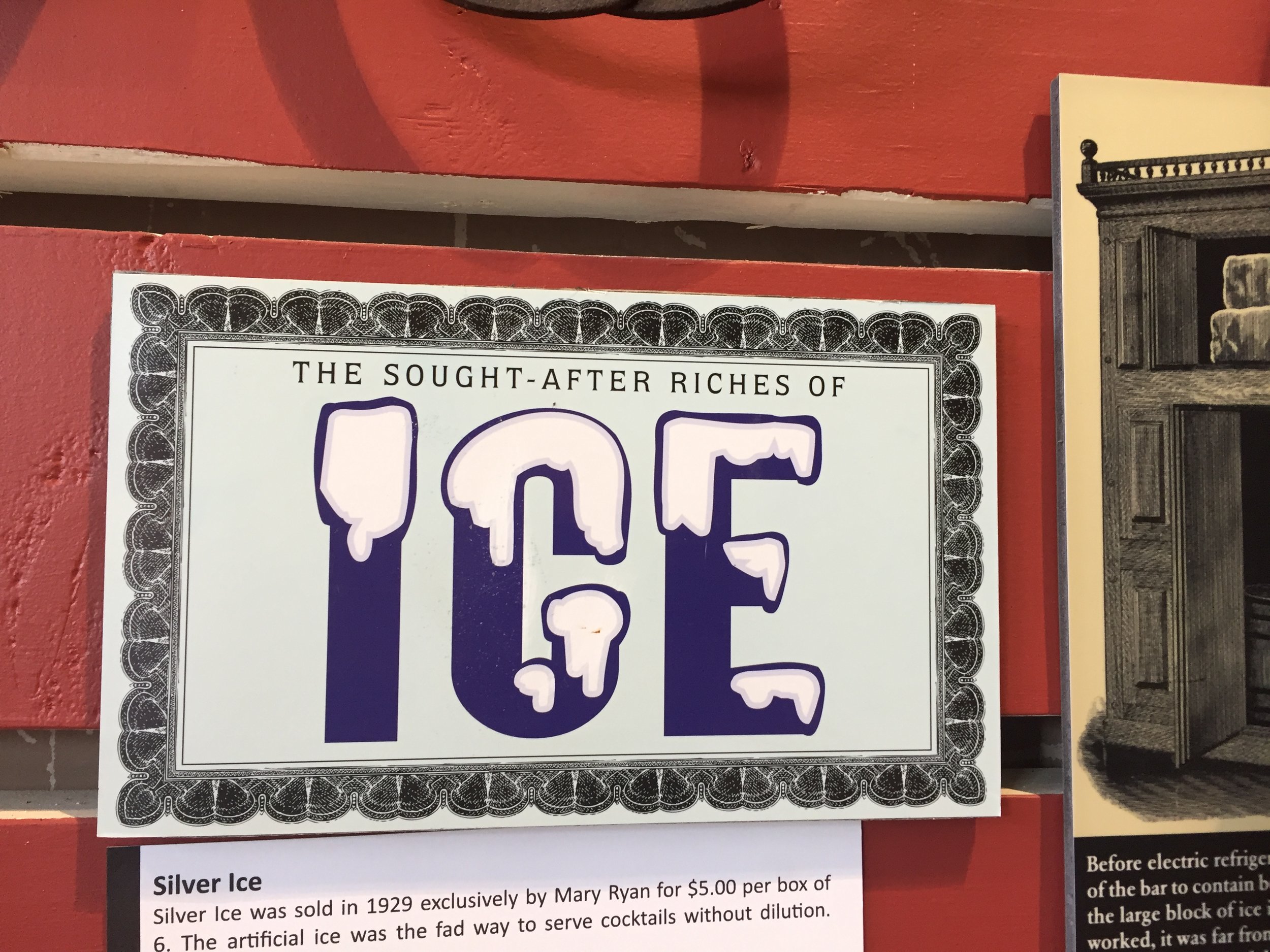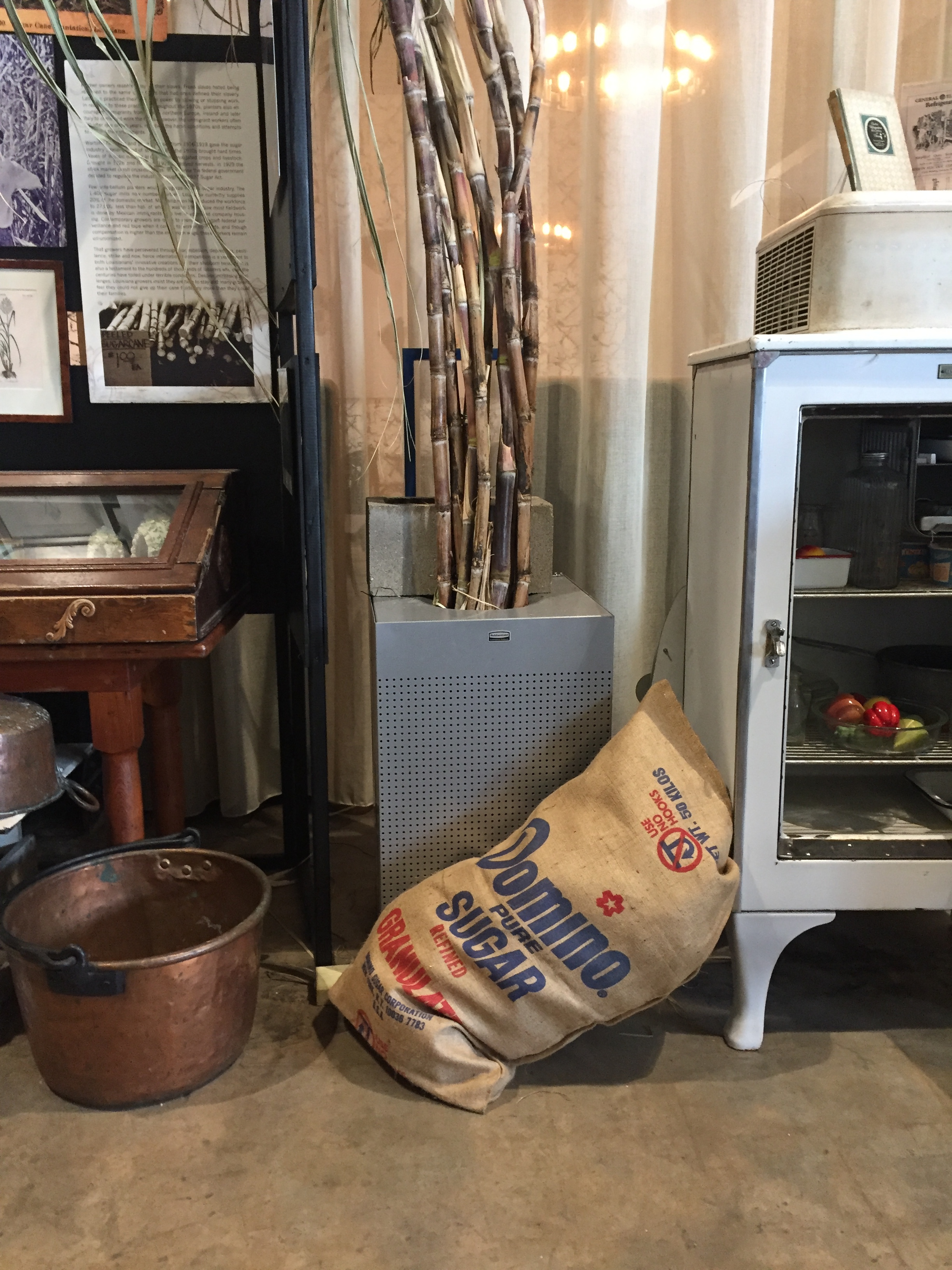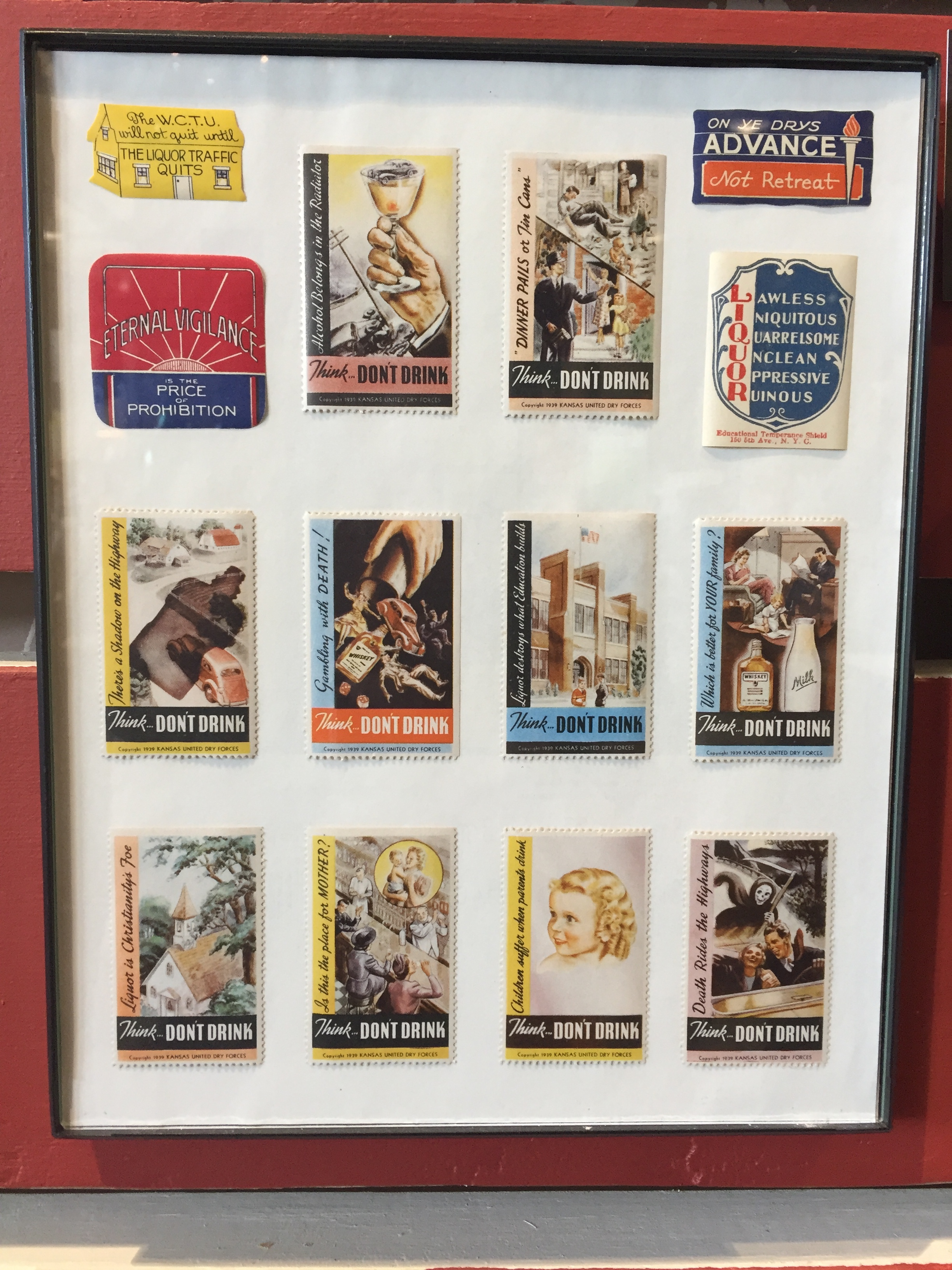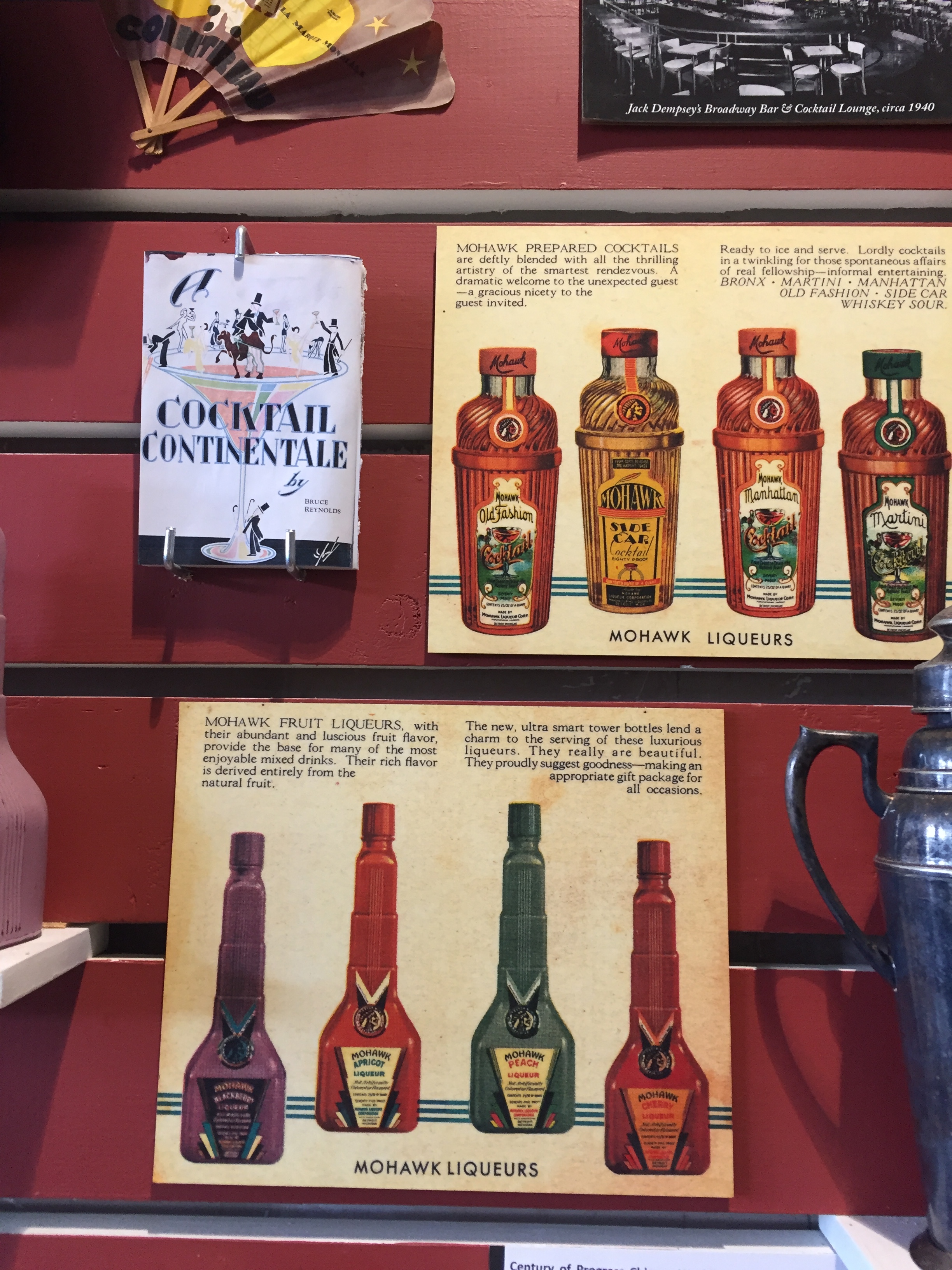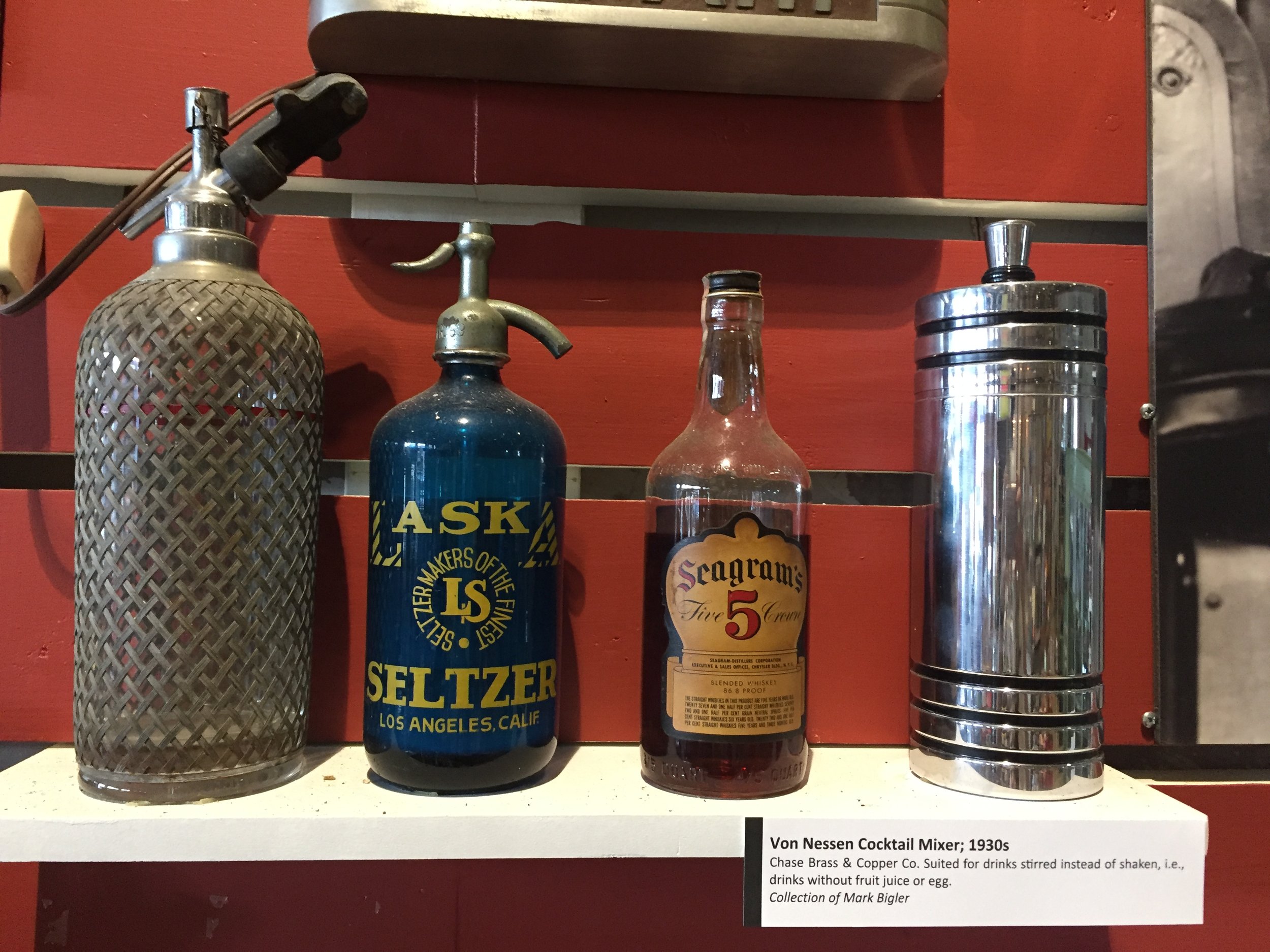 Many thanks to the sponsors of The Museum of the American Cocktail.
Hospitality Sponsors